• Starsmitten is an American Twitch streamer and YouTuber known for streaming "League of Legends" live gaming sessions.
• She graduated from Northwestern University in 2020 with a degree in communications.
• She is a member of the e-sports organization Dignitas and streams about three times a week on Twitch.
• She has over 80,000 subscribers on YouTube and is active on Instagram and Twitter.
• She is 27 years old, 5ft 2ins tall, and has estimated net worth of over $500,000.
Starsmitten Wiki bio
Starsmitten was born in the USA on 28 May 1994 – her zodiac sign is Gemini, she holds American nationality and Korean ethnicity. She is a Twitch streamer and a YouTuber, probably known best for streaming "League of Legends" live gaming sessions.
Early life and education
Starsmitten's real name is Celine, surname unknown – her parents moved from South Korea to the USA before she was born. She expressed interest in video games at an early age, and when she was only 12 years old, she completed every "Spyro the Dragon" game on her PlayStation 1 gaming console.
In 2009, she started playing the popular MOBA (multiplayer online battle arena) game "League of Legends". Although she stated that she developed an addiction to the game, she still finished high school with good grades, and later enrolled at Northwestern University, from which she graduated in 2020, with a degree in communications. During her time there, she got her first job in the e-sports industry, as she worked as a translator for the professional "League of Legends" team Phoenix1, and meantime made friends with members of the gaming group now known as OfflineTV.
Career on Twitch and YouTube
Starsmitten launched her Twitch channel on 30 April 2014 under the alias Cerineity, however,  prior to 2018 she wasn't very active on the platform, and didn't have a large following. She usually streams gameplays of online multi-player games such as "League of Legends", "Valorant" and "Apex Legends", while she also sometimes does casual streams in which she chats with her viewers.
In 2018, Starsmitten joined the streamer house Just Friends, and in August of the same year gained Twitch Partner status.
She also changed her Twitch channel name from Ceriniety to Starsmitten, because she felt that the new name would be more memorable. It was around this time that her views numbers started going up, and she quickly became recognized as a very skilled player. She was invited to numerous "League of Legends" streamers tournaments organized by Twitch, also known as Twitch Rivals.
In 2019, she stopped streaming "League of Legends" so frequently, as she switched her content towards "Apex Legends" and other FPS (first person shooter) games.
She was one of the early adopters of the tactical shooter game "Valorant", released by Riot Games in April 2020. In Episode1 Act3 of the game, she reached the highest rank, Immortal.
Starsmitten is very active on Twitch, and usually streams about three times a week. As of May 2021, she has more than 180,000 followers, and averages about 3,000 views per stream, with about five million views in total. Her Twitch channel is followed by several other popular streamers, such as Pokimane, Jacksepticeye and Sykkuno, while her bio reads 'I can't go back to yesterday because I was a different person then'.
☄️💫 Starsmitten! 💫☄️ pic.twitter.com/dyPSuiKSW4

— madi ★ミ (@weeniedesu) June 28, 2021
Starsmitten launched her YouTube channel on 3 June 2019, and in January 2020 uploaded her first video entitled "my pinky is so short", featuring her playing "League of Legends" and "Minecraft". Her most popular video up to date is "among us but you can't speak english…", which has amassed over 670,000 views. She usually makes gameplay videos, and has collaborated with other content creators, such as Ryan Higa, Pokimane and LillyPichy. Starsmitten's YouTube channel currently numbers over 80,000 subscribers, and over six million views in total.
She resides in Los Angeles, California with Pokimane, XChocoBars and Valkyrae, who are also professional streamers.
In January 2021, she joined the e-sports organization Dignitas as a content creator, which was announced on their official YouTube channel. It was recently confirmed by Dignitas, that Starsmitten will be playing in a special all-women's "Valorant" tournament, set to take place on Twitch this June.
Starsmitten is represented by the United Talent agency, based in Los Angeles.
Dignitas
Dignitas, formerly known as Team Dignitas, is a professional e-sports organization based in Newark, New Jersey, founded on 9 September 2003, as fusion of two "Battlefield 1942" gaming clans.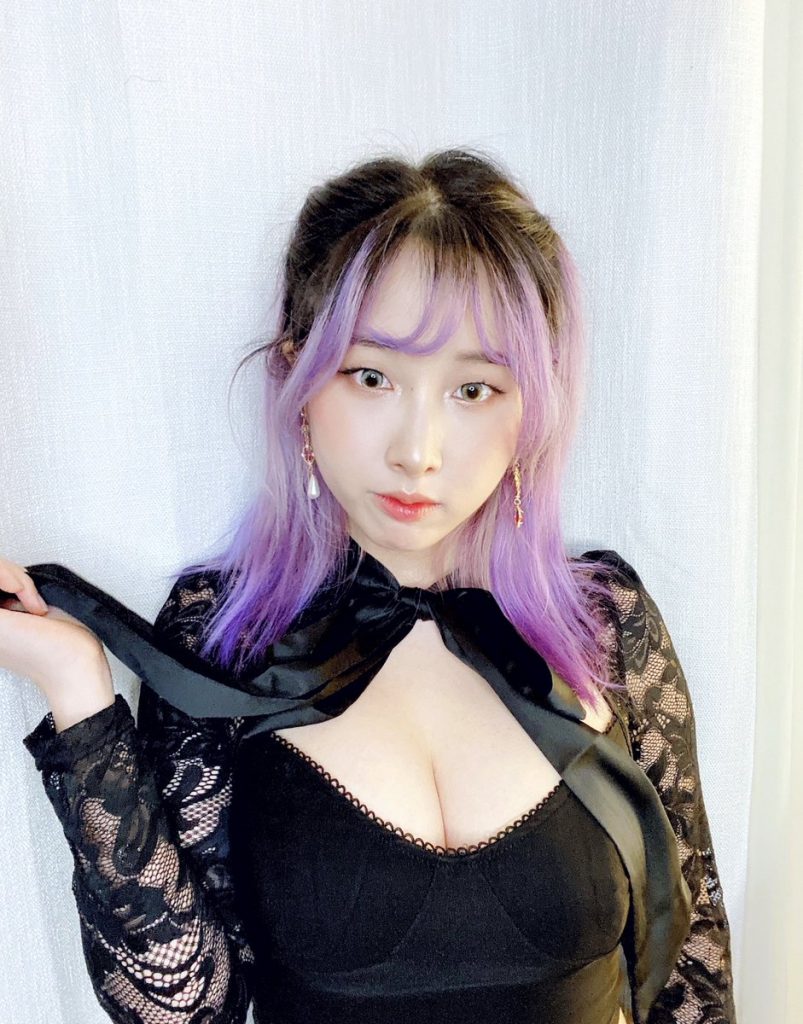 In 2004, Team Dignitas was registered as a company under the name "Tam Dignitas Ltd."; it rebranded in October 2018, by changing their logo, and dropping the 'Team' from their name. In September 2019, they formed the parent company New Meta Entertainment (NME).
Dignitas currently includes four divisions: "League of Legends", "Counter-Strike: Global Offensive", "Rocket League", and "Valorant", and it also sponsors teams and players of various other games, such as "FIFA", "StarCraft II" and "Battlefield 3". The company is owned by Joshua Harris and David S. Blitzer, while Michael 'Prindi' Prindiville is its CEO. Dignitas has partnerships with numerous other companies, including Champion, HyperX and Verizon.
In 2020, the company launched an initiative for championing opportunities and education for women in gaming, dubbed '_FE', with their former vice president Heather 'sapphiRe' Grazzo as head of the initiative.
Starsmitten is active on Instagram, with her account '@starsmitten_' having over 150,000 followers, and she posted more than 200 photos, mostly selfies which feature her wearing Korean-style clothing in pastel colors.
She also has a verified Twitter account of the same name, which has more than 200,000 followers; she's very active on the platform as she's tweeted over 23,000 times.
Starsmitten has a TikTok account '@starsmitten' with over 200,000 followers and 700,000 likes, onto which she uploads short clips from her Twitch streams.
Love life and relationships
Starsmitten is very shy when it comes to talking about her love life, thus not much is known about whom she's dated. However, in a recent stream, she revealed that she has a crush on a fellow Twitch streamer, who 'has a special place' in her heart, but she hasn't disclosed his or her name.
In June last year, Starsmitten shared her story on Twitter, in which she revealed that she was a victim of sexual assault as a teenager, and that the experience was very traumatic for her, so she became avoidant of men for a long time.
Hobbies and interesting facts
Starsmitten travels to Korea at least once a year, as she has many friends and family members who live there. She has also been to Japan several times, and has visited numerous US states.
She is fluent in both Korean and English, and has jokingly said that she speaks Korean in a child's voice, because it's the language she used to speak with her parents while she was growing up.
She is a wine enthusiast, and has taken a sommelier course to learn more about her favorite drink.
Appearance, age and net worth
Starsmitten is 27 years old. She has shoulder-length pink hair and brown eyes, is 5ft 2ins (1.62m) tall, and weighs around 121lbs (55kgs). Her vital statistics are approximately 32-28-36.
As of May 2021, her net worth is estimated at over $500,000.