Adam G. Sevani:
• American actor and dancer
• Best known for portraying Robert 'Moose' Alexander III in the "Step Up" franchise
• Father owned a dance studio and inspired him to take up dancing classes
• Formed the dance crew AC/DC with popular American screenwriter and director Jon Chu
• Net worth estimated to be around $1.5 million
Who is Adam G. Sevani?
Adam G. Sevan is an American actor and dancer, who is perhaps best known to the world for his portrayal of Robert 'Moose' Alexander III, in the films "Step Up 2: The Streets" (2008), "Step Up 3D" (2010), and "Step Up Revolution" (2012), among several other roles that he's secured over the course of his career.
Adam G. Sevani Biography: Real Name, Age, Childhood, and Education
Born Adam Manucharian on 29 June 1992 under the Cancer zodiac sign, in Los Angeles California, USA, to parents of Italian-Armenian ancestry Gagik Sevan-Manucharian and Edita Manucharian, he spent his childhood in Nevada with his grandparents and an older brother Vahe Sevani.
His father was a professional dancer who owned a dancing studio, which inspired young Adam to take up dancing classes. He meantime attended the prestigious private co-educational College Preparatory school Ribet Academy.
Career Beginnings
In addition to dancing, Adam also fell in love with acting, and made his acting debut before becoming a professional dancer he, with a minor role in the drama film "The Emperor's Club", directed by Michael Hoffman and starring Kevin Kline, Steven Culp, and Embeth Davidtz. Then in 2005, he appeared in the film "FLY KIDZ".
Rise to Prominence
However, it was in 2008 that Adam reached stardom once it was announced that he was selected for the part of Robert 'Moose' Alexander III in the dance drama film "Step Up 2: The Streets". He won over the critics, and became a star thanks to the popularity of the film. He reprised his role in the sequel, and the third installment of the film "Step Up 3D", starring alongside Alyson Stoner, and the film became the highest-grossing installment in the history of the franchise, with $159 million grossed at the box office, from only a $30 million budget.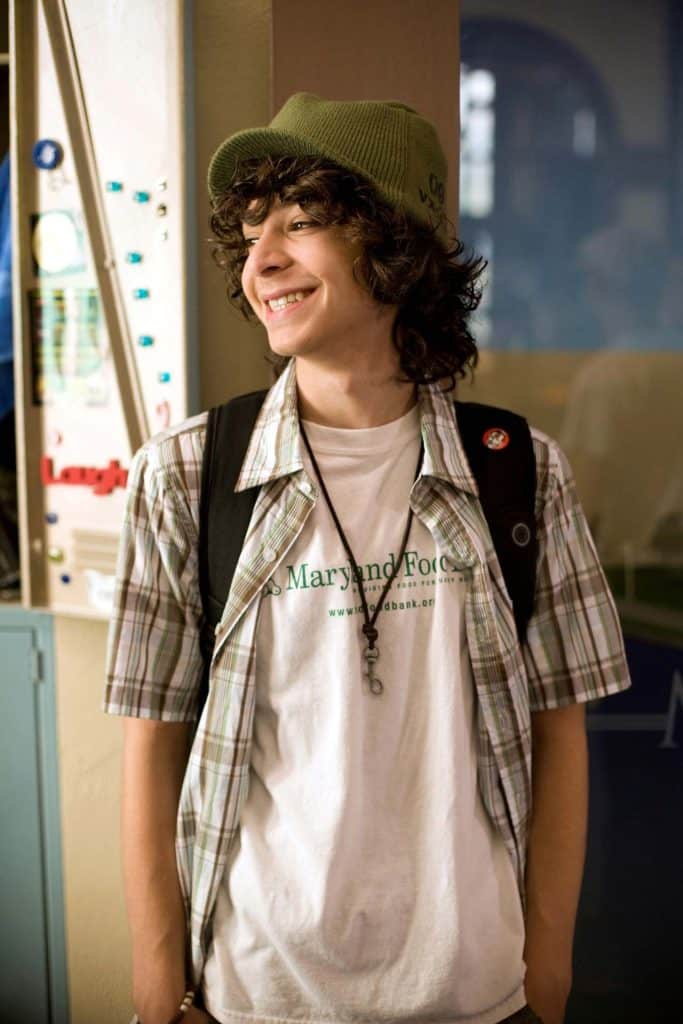 Adam also appeared in the fourth film – "Step Up: Revolution" – though only in a guest-starring role, while in 2014 he also portrayed Moose in the fifth film – "Step Up: All In".
In addition, Adam has made several other notable appearances, including as Wen in the 2012 film "LOL" starring Miley Cyrus, while in 2016 he appeared in the short film "How to Catch a Ghost". Furthermore, in 2018 he appeared in an episode of the award-winning fantasy crime-drama series "Lucifer", and the same year appeared in the television comedy film "Art Prison".
Dancing Career
Adam was building his dancing portfolio with the help of his father's dance studio, and was slowly becoming more popular. He made his first notable appearance as a dancer in 2004, in the music video for the song "Breathe, Stretch, Shake", performed by Mase. He continued his dancing career with appearances in such music videos as "Switch", by Will Smith, and T-Pain's "Church". In 2006 he was a backup dancer for Kevin Federline and his performance at the Teen Choice Awards ceremony.
He moved forward as a dancer by forming a dance crew with popular American screenwriter and director Jon Chu, named AC/DC or Adam/Chu Dance Crew. The troupe featured other popular dancers from the California region, and became popular when battling Miley Cyrus in a highly publicized YouTube dance battle. Adam has been focusing on creating dance choreographies for a number of celebrities and he sometimes posts short videos of his dance moves on his Instagram account. In 2018, he became popular after teaming up with Larsen Thompson to perform a dance choreography on the song "Hope You Do", performed by Chris Brown – the YouTube video of their effort has over seven million views.
Personal Life, Dating, Girlfriend, Single?
When it comes to his personal life, Adam has managed to maintain a low-key profile, and keep his private life a mystery. This has resulted in a number of questions about his sexuality, including that he might be gay., however, in the past, he was romantically linked to a couple of celebrities, including Miley Cyrus, Montana Tucker and Paige Ann Thorne, though he's never confirmed nor denied these speculations.
Net Worth
As of mid- 2021, Adam G. Sevani's net worth has been estimated to be around $1.5 million, earned through his successful careers as an actor and dancer.
Appearance and Vital Statistics
This popular actor and dancer has curly black hair for which is well-known, and brown eyes. He stands at a height of 5ft 7ins (1.7m), while he weighs approximately 143lbs (64kgs). His vital statistics are 39-34-14, while his shoe size is 8.
Hobbies, Interests, and Trivia
Adam has said that dancing is his primary passion, but that he's fallen in love with acting as it's more cognitive, and allows him to be even more creative than when dancing.
He isn't much into working out or keeping to a strict diet; he's said that cream cheese is one of his favorite foods.
He's into technology, and thanks to his popularity, he's recently struck a deal with Dell Company, and is one of the brand ambassadors for their laptops.
He loves to travel, and Hong Kong, Turkey, and Phuket are his main travel destinations, while he has also traveled to the Bahamas, among other destinations such as Tulum, Mexico.