• Vernon Adkison is a popular reality-TV star featured in the Discovery Channel show, "Bering Sea Gold"
• He has had average success in gold mining in Alaska
• There were rumors of his death in 2016 when he left the show
• Vernon returned to the show in 2019 with a new dredge boat with innovations
• He has an estimated net worth of $2.5 million
The TV series, "Bering Sea Gold," has turned many ordinary gold mining enthusiasts such as Vernon Adkison into popular reality-TV stars. He instantly became a fan favorite when he was featured in the Discovery Channel show in 2012, and when he left it in 2016, it sparked many rumors, including of his death. Since then, his fans have wondered what has become of him. They were surprised when his Facebook page updated its status in 2018, but without offering any explanation as to Vernon's whereabouts. They continued to worry until Discovery Channel announced his return to the TV show in 2019.
Who is Vernon Adkison?
Vernon Adkison was born on 4 June 1946 in Texas, where he was raised He worked as a Merchant Mariner on civilian-manned ships transporting military cargo and personnel.
After retiring from that profession, he worked on a VLCC ship (a large oil tanker) for almost two  decades, and eventually became a commercial sea captain traveling to destinations around the world. He later became interested in gold mining, and so went to Alaska. For several years, he tried to hit the jackpot using his collection of dredges, but has only enjoyed average success.
He has married and divorced twice; he married Mary Brocato in 1981, but they divorced in 1985. His second wife was Elisia Barlow in 1989, and they have two daughters, Yvonne and Elaine, but the relationship didn't work out either. There were rumors that he remarried for the third time in 2003, to a woman named Arlene but there were no pictures to back up that claim. His Facebook page only shows family vacations with his two daughters and grandchildren.
The Reality-TV Show, "Bering Sea Gold"
Discovery Channel has been successful during past decades in broadcasting many reality/documentary TV series, which tackled unique and dangerous professions. TV executives knew that "Bering Sea Gold" – created and produced by Original Productions, the same team behind "Deadliest Catch" and "Ice Road Truckers" – would be such a huge hit. It was filmed from Nome, Alaska, with a bunch of camera crews documenting the gold dredging operations of several boat captains during the summer and winter seasons.
In theory, it seemed quite easy, as the dredge boats would go out on the ocean and start sucking-up and collecting gold hidden in the sand and rocks embedded in the deep waters. However, it involved a certain system using mechanical sluicing gadgets along with experienced divers, to efficiently collect gold. It could also be difficult, as the Bering Sea can be quite unpredictable.
The waves could easily muddy the water, making it hard for the divers to see properly. To ensure that the dredging process goes without a hitch, experienced divers needed to be present to monitor the tools used down there. The show first aired in January 2012, and it has accumulated three million viewers. It has since then been on TV for the past 13 seasons, enjoying high ratings. Loyal fans would be happy to know that enough footage is able to be filmed, to complete a season during the Covid-19 pandemic.
It wasn't this easy back in the early years of the show, when some of the people in Nome, Alaska were questioning whether the filming of the TV show was beneficial for them. In 2014, the cast and crew heard that a letter was written by the city mayor complaining to the Department of Natural Resources, implying that the city might have gained 'some economic benefit' from offshore mining, but claiming that those benefits had been outweighed by the negative social impact of their presence in the city.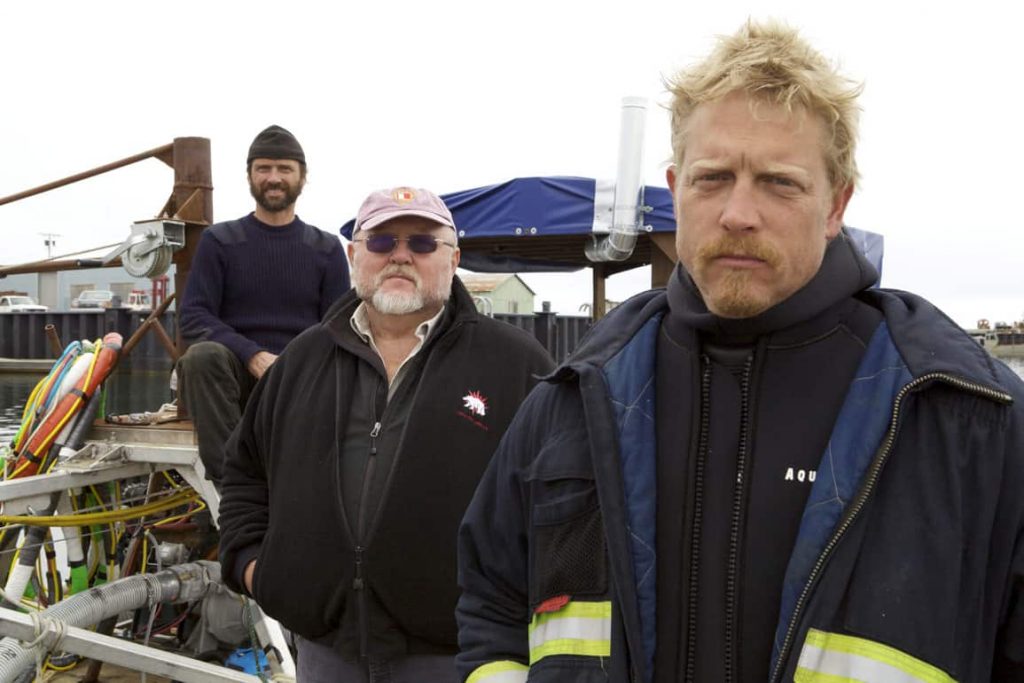 Apparently, the lease for offshore dredging may have brought millions to the state, but the city was left with no money to hire more workers for the increased port activity.
The city mayor admitted that they were so frustrated with DNR for not replying to their concerns and apologized to the miners, that the letter came out that way. Vernon said, 'I'm a citizen of Nome — I got just as many rights as anybody else around here. I'm not taking a backseat to anybody.' The mayor also pointed out that there was an increase in illegal drug use in the city. In the end, they both promised to communicate and help in accommodating both of their needs.
Vernon's First Stint in "Bering Sea Gold" (2012 – 2016)
Vernon was one of the boat owners chosen by the TV producers. He bought several dredge boats but primarily used the boat Wild Ranger in gold mining, along with his captain, Scott Meisterheim, with his two divers, Jason Walker and Steve Riedel.
His first season was disastrous, ending with only over $1000 worth of gold, while the other captains accumulated 40oz to 765oz gold amounting to between $65,000 to $1.3 million. Scott was fired as captain, and when they met again in a special reunion episode to talk about their issues, Vernon accused Scott of mishandling his equipment, lying, and stealing from him. They had a fistfight that ended with paramedics on the scene as both had bruises and cuts. Some fans believed that the fight was staged since no charges were filed that night, however, other people thought that anyone would be pissed off by Scott, and they couldn't blame Vernon for acting that way.
During the second season, Vernon increased his gold haul, ending up with 84oz amounting to $150,000; it was interesting to note that Scott went back to the show with his own boat and crew. Tongues wagged, and people wondered if Vernon's claim that Scott stole from him was true since he has a new boat.
Scott heard about the talk behind his back but he couldn't care less about it, but did explain that he borrowed money from shady people.
In the seasons that followed, Vernon's mining operation wasn't always successful. There was a time when he mined only 20.25oz, a little over $26,000, while his biggest take was close to 190oz in season four, which amounted to around $230,000. His problems were not all mining-related as it concerned his daughter Elaine, who was working as a deckhand in the third season. He didn't approve of her dating one of his divers named Flint; it didn't help that she broke-up from Flint, and the following season became involved with another diver, named Shem. These distractions could lead to bad decisions when dealing with the crew's attitude and work ethics. Eventually, Vernon had an argument with his daughter, resulting in her leaving him midway through the season; Shem also resigned to go after her, and another diver resigned too, since he was friends with Elaine and Shem.
The #LIVE Facebook Q&A with Vernon Adkison​ starts now! Head on over to ask your questions: http://t.co/Hy35KEZz6A pic.twitter.com/o1z6cIH1ZR

— Bering Sea Gold (@BeringSeaGold) May 1, 2015
Vernon was left with no diver since Flint had left earlier, because of the drama with his daughter.
It was unfortunate that Vernon's crew couldn't reach or surpass 200oz of gold. He decided to leave the TV series in 2016 without any explanation, with some people surmising that he couldn't handle his gold mining failures being documented and shared with the public.
It was also the time when he had family issues including the arrest of his daughter, Yvonne, in December 2014, charged with a felony case of two counts of distribution and possession of heroin. Initially, his daughter pleaded not guilty to the charges, but later on entered into a plea deal, and was sentenced to two years with three years' probation in 2017. She served as a dive tender in his Wild Ranger gold mining crew, tasked with check the diver's equipment and making sure that everything goes as planned when the diver hits the water. Vernon was quite happy that after that dark stage in his daughter's life, she was doing well as a manager, hairstylist, and instructor of her own salon.
Both his daughters joined him as part of the crew without any nautical or mining experience. They did it to share the experience with their father, while at the same time, he wanted to teach his daughters about gold mining, because if done right, it could be a lucrative business. Elaine was able to hash out her differences with Vernon, and sometimes joined him in mining for gold. She also made him a grandfather to her daughters Penny and Ellie, with Shem as the father of the babies. As they say, "All's well that ends well."
His Death Rumors during His Hiatus from the Show
After not appearing in the seventh season of the show, nothing was heard from Vernon again. It was as if he vanished from the planet, especially as and no one has seen him even on social media. Since there was no official explanation for his absence, fans started to throw out several theories on their social media.
One of the most popular theories was that he already died due to an accident or a terminal illness. No one from the show or any of his colleagues offered any clue as to his whereabouts. In 2018, when his Facebook account updated its status, some fans noticed it, and started to hope that he was alive somewhere. However, it was still a general consensus at that time that unless they saw him posting a current photo or video, they wouldn't believe he's not dead.
Apparently, Vernon continued with his gold mining activities, but without any TV crew present. Some said it was a case of burnout, plus the fact that his last season on the show ended quite badly for him financially.  He also became tired of being followed and filmed for many months every year since 2012. It seemed that he had a successful time gold mining privately with his crew and family, without the drama that comes with filming a reality-TV show.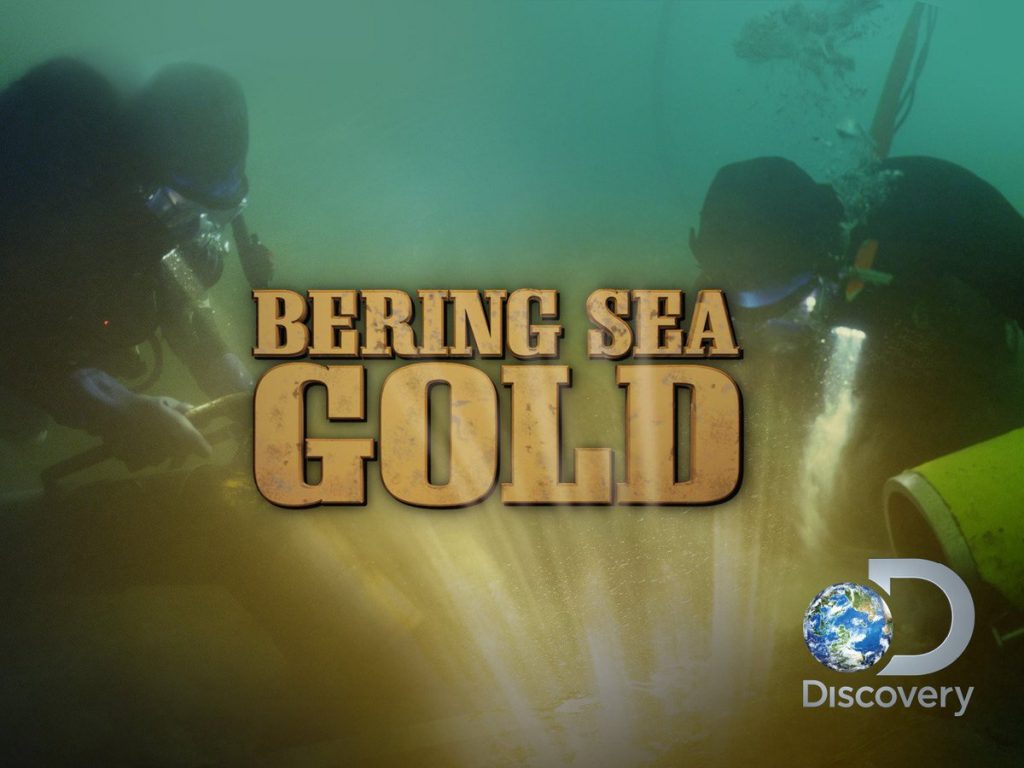 Vernon's Return to Bering Sea Gold (2019 – present)
People have been so used to the scripted drama of reality-TV series that even if it was announced that Vernon would return to join the 11th season of the "Bering Sea Gold" in 2019, they still wouldn't completely believe that he's alive. They argued that it could have been old clips of Vernon but edited recently, or that those episodes were filmed way back when he was supposedly still "alive." The skeptics were only satisfied when he posted a Christmas greeting that year, and so the rumors of his passing were finally laid to rest.
Gold Daddy, as he is fondly called by the fans, appeared again in the second episode of Season 11, with a new dredge boat with innovations, hoping to strike the jackpot.
However, his comeback season didn't end well for him as he didn't reach even half of his gold mining goals, and as usual, he spent too much for just one season. Those innovations didn't work as well as he thought they would. He's quite impulsive even in his old age, taking risks by trying out untested tools. Aside from the unpredictable weather conditions, he had to deal with equipment failures, diver safety, and mining location rights.
Fans left comments on the show's official Facebook account that they hope Vernon gets a huge gold haul in the coming seasons, as they're getting tired of seeing him fail or dredge just the average amount of gold. The good thing about Gold Daddy is that he never gives up on his dreams. In 2020, he lifted the limit by pushing his divers to dislodge boulders that were embedded in the ground.
He said, 'So, if can roll 'em, sometimes you'll get into some pretty good stuff.' When they saw gold underneath the boulders, he exclaimed, 'All right, we're in production! This is better than Netflix, this is Gold-flix!'
It was one of the most difficult seasons they had in the show, as while he was able to find gold, it wasn't enough to take the crown from Team Pomrenke. Most of the viewers wanted to see Vernon experience what Steven Pomrenke and his son Shawn "Mr. Gold" Pomrenke, owners of the Christine Rose ship, have had since the start of the show, which was to mine over a million-dollars worth of gold haul each season.
Vernon Adkison Net Worth
According to authoritative sources, Vernon has an estimated net worth of $2.5 million. Aside from his regular average amount of gold hauls, his yearly salary from his TV appearance was reportedly $500,000.