• Warren Lieberstein was born in Westport, Connecticut USA in 1968 and is a film and TV writer and producer, known for his work on 'The Office'.
• He graduated from Kenyon College in 1990 and worked various jobs for the next 10 years before launching his career as a writer and producer.
• He has 8 writing credits and 4 acting credits, and has won several awards including a Golden Globe and an Image Award.
• He married the famous American actress Angela Kinsey in 2000 and they had a daughter, but they divorced in 2010.
• He is currently married to Audrey Wauchope and has three children.
Who is Warren Lieberstein?
Warren Keith Lieberstein was born in Westport, Connecticut USA, on 20 September 1968 – his zodiac sign is Virgo and he holds American nationality. He is a film and TV writer and producer, perhaps known best for the work he has done on the comedy series "The Office", created by Greg Daniels, Ricky Gervais and Stephen Merchant. It aired from 2005 to 2013, starred Steve Carell, Jenna Fischer and John Krasinski, and follows 'a group of typical office workers'. The series was a huge hit, winning 51 awards including a Golden Globe, while it was nominated for 193 other awards.
Early life and education
Warren was raised in Westport alongside his one-year senior brother Paul, and his younger sister Susanne, who is today married to famous TV writer, Greg Daniels, by their parents Stanley and Judith Lieberstein.
Warren became interested in writing at a very early age, and was also an avid reader of books, over 100 books and comics by the time he enrolled at Staples High School. Warren was also interested in acting, and was a member of the school's drama club, but after realizing that he wasn't talented, he chose to devote his time to becoming a film and TV writer. Upon matriculating in 1986, Warren enrolled at Kenyon College from which he graduated with a Bachelor of Arts degree in philosophy in 1990.
He worked various jobs for the following 10 years, before he got around to launching his career as a writer and producer.
Career as a writer and producer
Warren has three producing credits, firstly a total of 97 episodes of "The Office", between 2009 and 2013.
He then began producing episodes of the comedy series "Back in the Game", created by Mark and Robb Cullen, and which starred James Caan, Maggie Lawson and Benjamin Koldyke – it follows Terry Gannon who, after her divorce, moves in with her father who is a former baseball player now addicted to alcohol. In 2017, Warren co-produced five episodes of the comedy series "Hit the Road" which won a Leo and a Joey Award.
Warren has eight writing credits. His career as a writer began in 2000, when he worked on two episodes of the comedy series "Hype". In 2003, he wrote the episodes "I Saw Tia Kissing Santa Claus" and "Birthdaze" of the comedy series "All of Us". He went on to write an episode each of the series "Second Time Around" and "Modern Men", and then wrote three episodes of the comedy "Carpoolers". His other three writing credits are for "The Office", "Back in the Game" and "Hit the Road".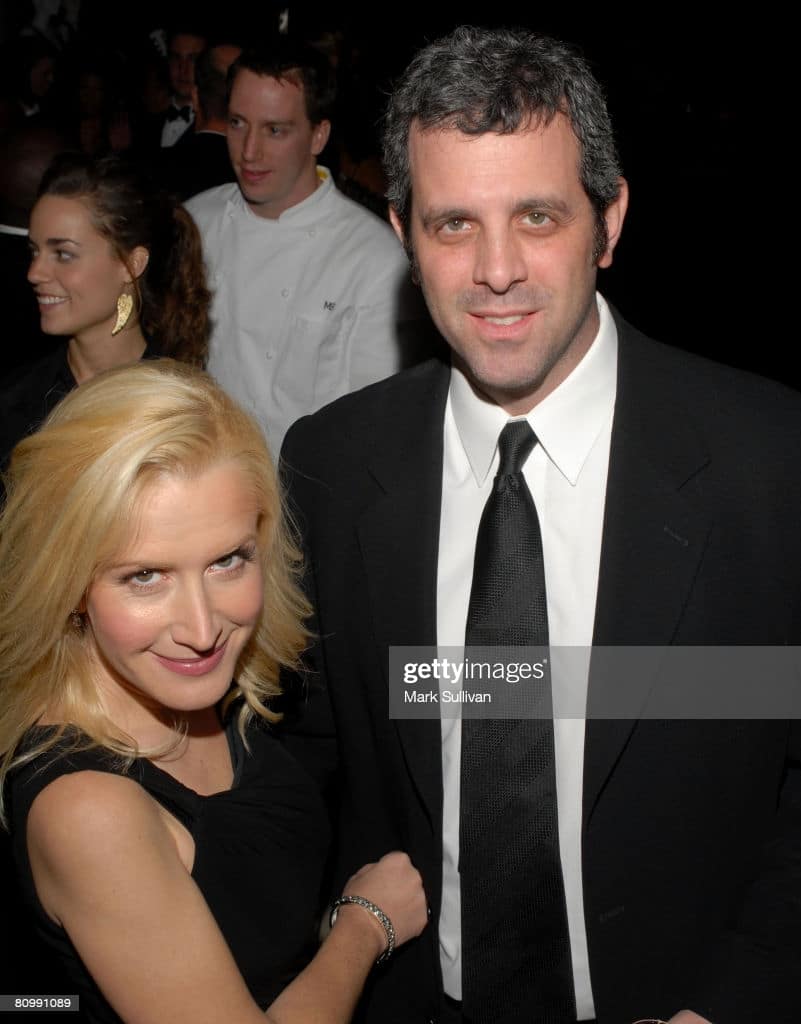 Acting credits and awards
Warren launched his acting career in 1995, when he portrayed Justin in the drama film "Sleepover", written and directed by John F. Sullivan, and which starred Michael Albanese, Evi Allen and Shannon Barry. The movie failed to attract a lot of attention.
Warren's following role was in the 1999 episode "Truth or Consequences" of the drama "Hyperion Bay", and his other three roles were in single episodes of the series "King of the Hill" in 1999, "The Office" in 2011 and "Crazy Ex-Girlfriend" in 2018.
In 2009, '10 and '11, Warren and the other people working on the series "The Office" were nominated for a Writers Guild of America Award for Comedy Series. In 2010, Warren won an Image Award for Outstanding Writing in a Comedy Series for "The Office", and was also in 2010 and in 2011 was nominated for a Primetime Emmy Award for Outstanding Comedy Series.
Love life and marriage with Angela Kinsey
On 18 June 2000, Warren married the famous American actress Angela Kinsey after the two had been dating for over a year. Angela gave birth to their daughter on 3 May 2008 named Isabel Ruby, but rumors started spreading around the internet and media in February 2009 claiming that Angela and Warren were no longer living together. In June 2010, Angela filed for divorce for unknown reasons, although the two have apparently remained on good terms since.
Both Warren and Angela later remarried; in 2016, Warren married his long-term girlfriend Audrey Wauchope, an American TV writer, director and producer, and their two daughters were born in 2014 and 2017. On 13 November 2016, Angela married Joshua Snyder – they don't have any children together.
As of January 2021, Warren is married to his second wife Audrey Wauchope, and has three children: one with his first wife Angela Kinsey and two with Audrey.
Hobbies and other interests
Warren prefers to keep his personal matters to himself, so he isn't active on social media.
It is known that he is a huge fan of books as people have claimed on various occasions to have seen him sitting i a café reading a book. His favorite genre is said to be science fiction, while his favorite series of books is believed to be "Lord of the Rings".
Warren's career has taken him to various US states, while h's also vacationed all around the world, spending time in European countries such as England, France and Italy, as well as in Asian countries including Japan and Vietnam.
He has his own favorite film directors, some of whom are Martin Scorsese, Steven Spielberg and Quentin Tarantino, while a couple of his favorite movies are "Pulp Fiction", "Fight Club" and "Shutter Island".
Age, height and net worth
Warren is 52 years old. He has short brown hair and brown eyes, his height is 6ft 3ins (1.9m) and he weighs around 180lbs (82kgs). As of January 2021, Warren's net worth has been estimated at over $500,000, while Angela's net worth is reputedly over $8 million.
Who is Angela Kinsey?
Angela Faye Kinsey was born in Lafayette, Louisiana USA, on 25 June 1971 – her zodiac sign is Cancer and she holds American nationality. She is an actress, who might be known best for her portrayal of Angela Martin in the comedy series "The Office".
Angela was raised by her parents, but hasn't shared a lot about them, except that it's known that her father was a drilling engineer. The family moved to Jakarta in Indonesia when Angela was two, as her father was offered a job there, and she spent the following 12 years there and studied at Jakarta Intercultural School which is how she got to learn Bahasa-Indonesian.
The family then moved to Archer City in Texas USA, and upon matriculating in 1989, Angela enrolled at Baylor University, from which she graduated with a Bachelor of Arts degree in 1993.
Angela went on to work on the TV show "Late Night with Conan O'Brien" as an intern, and then moved to Los Angeles in California to take improvisation classes at the comedy school, The Groundlings. She appeared in an episode or two of various sitcoms, and also made her voicing debut in the animated comedy series "King of the Hill". She attended the audition for the character Pam Beesly for "The Office", but the producers thought she wasn't right for the role, but convinced her to play Angela Martin instead, which she became popular for.
She went on to appear in the sixth season of the mystery crime detective series "Monk" in 2007 and its seventh season in the following year. She won a Daytime Emmy Award shared with her colleagues for "The Office: Accountants" in June 2007. The following yeas saw her appear in various TV series and movies, while her following notable performance was in the comedy series "The Hotwives", in which she starred from 2014 to 2016. On 11 September 2019, Angela announced she would start hosting the podcast "Office Ladies", together wth Jenna Fischer, a famous actress who played Pam Beesly in "The Office". The podcast has been airing to this day.
For her acting skills, Angela has won a total of seven awards, and been nominated for 10 others.