• Clint Stevens is a popular Twitch streamer and online gamer who has amassed thousands of fans across platforms.
• Clint has over 210,000 subscribers on YouTube and almost half a million followers on Twitch.
• He is a part of the 1G Squad and has spent over 2,000 hours streaming two games.
• His current net worth is estimated to be close to $1 million, earned through Twitch subscriptions, YouTube views, and sponsorships.
• Clint took a hiatus in 2018 due to mental health issues and returned shortly thereafter.
Who is Clint Stevens?
Born on 19th January 1994 in the USA, Clint is a popular Twitch streamer and online gamer, who has amassed thousands of fans across several platforms, thanks to his charismatic personality and entertaining videos. Clint is 5ft 6ins (167cm) tall, and weighs about 127lbs (57kgs). Does he have a girlfriend? How much has he made off Twitch and what's his net worth today? All the answers below in this article.
Clint's YouTube
Clint joined YouTube in early 2015, and uploaded his first video, "Ocarina of Time 100% Speedrun – 4:29:18", on December 26th that year. Since then, his witty videos have helped his subscriber count rise to over 210,000. Clint has a total of 75 million views, and his most popular video alone, "How I Got the Mushroom Kingdom World Record", has been seen almost two million times.
There are arguably dozens of popular games on YouTube, but Clint's videos have something that set him apart from the rest.
Who can forget the time he played Connect Four with T-Pain, the award-winning artist and father of autotune? Clint doesn't mind laughing at himself either, uploading videos with titles such as "DATE ME, I'M DESPERATE…" and "Everyone hates my Mario Maker 2 level".
Clint's Twitch
Why is Clint so popular on Twitch, Amazon's livestreaming platform? One Reddit fan on the gamer's subforum summed it up: "He speedruns a popular game, and has basically since Twitch started. He's in the top 5 of OoT 100% runners. He's entertaining and engages with his audience. He streams consistently. He's generally pretty consistent in his playing as well."
Speedrunning a game means recording a videogame, or part of it, with the intention of completing it in the shortest time possible. Clint has successfully speedrun several games, and like the fan said, regularly uploads content to keep his fans satisfied. Numbers don't lie – since joining Twitch in early 2015, he's gained almost half a million followers, and his live videos are viewed 9,000 times on average.
To become 'Twitch famous', livestreamers must be willing to dedicate a good amount of time to their channel. Stats show that Clint has spent over 2,000 hours streaming just two games: Super Mario 64 and The Legend of Zelda: Ocarina of Time. From Fortnite to Town of Salem, Clint appears to have mastered almost every videogame out there, which is why he has almost 18 million channel views.
However, there are signs that Clint could be growing disillusioned with the platform that helped make him popular in the gaming community. A December 2020 tweet from his account reads: "Is growing on Twitch solely about abusing algorithms, or has it always been this way and I was just too foolish to notice".
Clint and 1G Squad
Gamers often team up to form groups and play together. The 1G Squad was formed on Twitch and is made up of a total of fifteen members, with the most popular being summit1g and Emongg. Clint has been affiliated with the 1G Squad for a while and is one of the most viewed members.
Jaryd Lazar, known online as Summit1g, is the founder of 1G Squad, and brands himself a full-time streamer.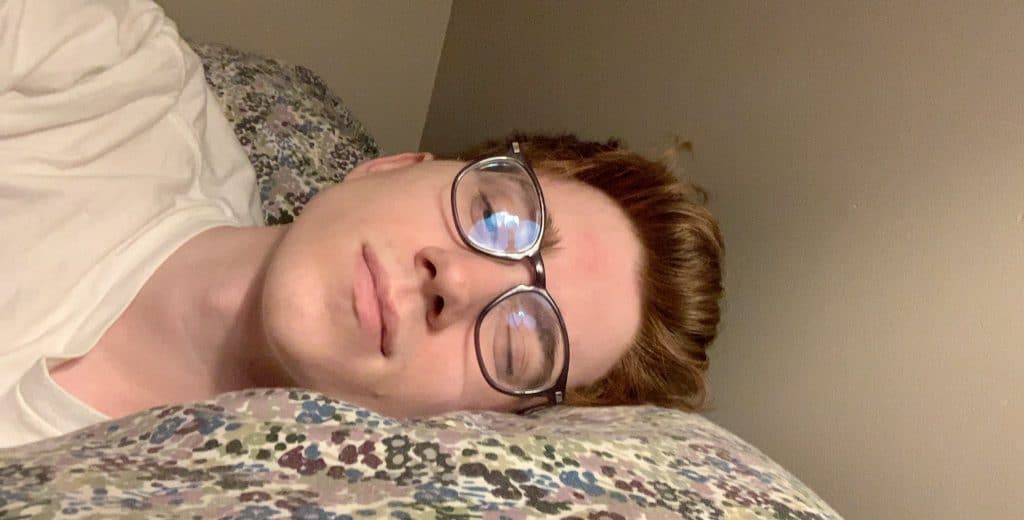 He's also a Twitch partner with several endorsements including his own merchandise line. Active in the gaming community since 2012, Jaryd has weathered his fair share of controversy over the years, such as when he decided to stream with polarizing social media personality Jake Paul.
1G Squad was created in late December 2015 to support small streamers and help them boost their follower and viewer counts. We don't know when Clint first joined the 1G Squad, but it may have contributed to his success on the platform.
Clint's Health & Personal Life
Clint is notoriously tight-lipped about his personal life. His sister appeared in a couple of videos uploaded on the gamer's YouTube channel ("MY SISTER TAKES OVER MY STREAM" and "My sister becomes a streamer for a day" are two), but no reference has ever been made to his parents or other extended family members.
As for fans hoping to find out about Clint's love life, they could be left disappointed: he posts very sporadically on Instagram, and when he does it's mainly selfies or fan art. He also likes uploading videos and photos of his pet dog.
In 2017, Clint was allegedly dating gamer Kaceytron, and uploaded a YouTube video in November that year titled "My secret Twitch girlfriend" in which she made an appearance, but the relationship didn't go far.
One of Clint's tweets written in September 2020 reads: "If your girl leaves the house with make-up on, that's suspicious", hinting to a love interest, but if the Twitch sensation does have a special someone in his life, he's keeping it a secret for now.
The gamer's mental health issues were the reason behind his 2018 streaming hiatus. On his Twitter account, Clint posted on October 28th that year: "I've not been streaming because I haven't been feeling like myself. Lots of anxiety and feeling a little down. Old habits are hard to break, but I'm trying to be a more well-adjusted person, so I can hopefully find fun in what I used to."
Clint's admission led to an outpouring of support from his fans, who encouraged him to rest and better himself before returning to streaming. The hiatus didn't last for long, and Clint soon returned to provide his followers with more content.
Clint's Net Worth
Although exact figures vary, reputable sources estimate that Clint's net worth is close to $1 million; with thousands of paying subscribers on Twitch, Clint earns roughly $25,000 a month from this platform alone, thanks to a combination of viewer donations, 'Twitch Bits', and ads. At time of writing, Clint has over 2,600 active subscriptions, 1,184 of which are 'Prime' subscriptions, and 1,163 are 'Tier One'. Subscription prices range from $4.99.
Being a highly lucrative service, content creators on Twitch can also earn a living from brand sponsorships and affiliate marketing.