• Jessica Ditzel is married to comedian Joe Rogan and has 4 children
• She has worked as a model, waitress, product analyst for Volvo, and TV producer
• Her late husband Kevin Conner was a singer and founding member of R&B group H-Town.
• Joe Rogan is an American comedian, commentator and host of the Joe Rogan Experience
• Jessica has an estimated net worth of $3 million, while Joe has an estimated net worth of $100 million.
Jessica Ditzel is a former model, waitress and product analyst for Volvo. However, she's mostly garnered famed for being married to comedian Joe Rogan.
Early life, family, educational background
Jessica Sloan Ditzel was born on 18 July 1975 under the Cancer star sign, in Sugarland, Texas USA. Her father  is Jeff Conrad Ditzel, a famous musician and part of the band Ditch Pickles; there's no information about her mother, but she has an older sister, Trinity Carver Ditzel. Jessica attended Doherty High School in Colorado, and after matriculating in 1996, she attended California State University from where she graduated with a bachelor's degree.
Career
Like many in Hollywood, Jessica began her career in modeling. She signed to EM model management when she was young, but had only minor success. She worked as a cocktail waitress, later a product analyst for Volvo Motorsport, and as an assistant for Rent-A-Car enterprise. Today she works as a TV producer alongside her husband, and is forging a name for herself in the industry.
Ditzel occasionally guest stars on Joe Rogan's podcasts, as well as being behind the scenes in many of his movies. Rogan has credited her with being the inspiration and force behind many of his shows.
Personal life
Jessica met comedian Joe Rogan while she was working as a cocktail waitress at a bar in Los Angeles. They started dating In 2008, and welcomed daughter Lola that same year. The pair married in 2009, and they currently live in Bell Canyon, California. The couple had another daughter, Rosie in 2010 – Ditzel has another daughter from a previous relationship with the late lead singer of H-Town, Kevin Conner, which produced a daughter, Kayja Rose Rogan. Kayja changed her surname to Rogan after the comedian formally adopted her following his marriage to Ditzel.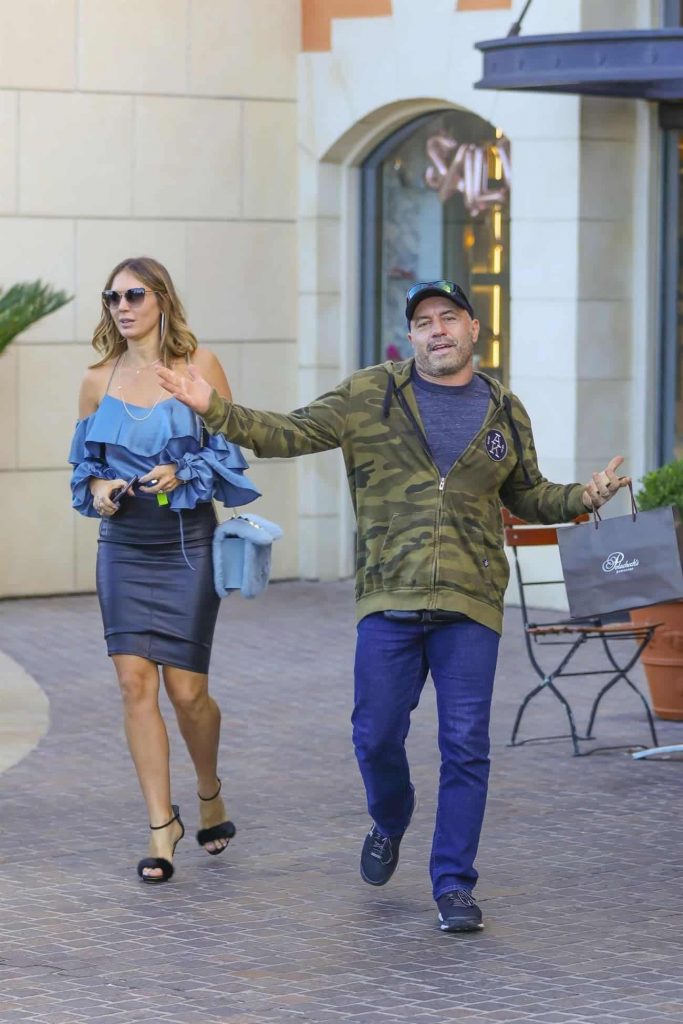 Who was Kevin Conner?
Kevin 'Dino' Conner was born on 18 November 1974 in Houston, Texas USA. He was a singer and founding member of R&B group H-Town in Houston, in 1990 by twin brothers Kevin and Solomon 'Shazam'  Conner, alongside long-time friend Darryl 'GI' Jackson. The group grew up together in Yellow Stone Neighborhood, Texas, and the trio began singing and  recording music while at Jack Yates High school together. Their first album – "It's No Dream" – wasn't a huge success, but the group continued to perform in talent shows. However, after they auditioned for record label executive Luther 'Luke' Campbell, they were signed on to Luke Records and Dino was positioned as the band's lead singer.
In 1993 H-Town released their debut album "Fever for Da Flavor", and the song "Knockin' Da Boots" became a hit in the US, reaching number one on the R&B, charts and immediately became the group's signature song.
On 28 January 2003, Kevin died in a car accident at 28 years old. Police reports said a utility vehicle struck a car in which Conner was a passenger, who was travelling with his girlfriend at the time, who died on the scene. Conner died on the way to the hospital.
Who is Joe Rogan?
Joseph James Rogan is an American comedian, mixed martial arts commentator, and host of "The Joe Rogan Experience". Born on 11 August 1967 in New York, New Jersey USA, Rogan became interested in martial arts when he was a teenager.
He said martial arts gave him 'not just confidence but also perspective of myself and what I was capable of. It was the first thing that ever gave me hope that I wasn't a loser'. At 14 he took up karate, and later taekwondo. At 19 years of age he won the US Open Taekwondo Championship tournament as a lightweight.
Rogan became interested in comedy after his mother and father took him to see a movie starring the late great comedian Richard Pryor "Live on the Sunset Strip". He delivered his first stand up gig in in Boston, but continued to work several odd jobs to support himself – he taught martial arts, delivered newspapers, drove a limousine and did construction work.
He eventually moved to Los Angeles, and secured his first major acting role in the 1994 Fox sitcom "Hardball".
It was around this time that he also began performing at the Comedy Store in Hollywood, where he performed for 13 years. From 1995-1999 he starred as Joe Garrelli in the NBC sitcom "NewsRadio". Rogan admitted that playing the same character every week was tiring, and in 1997 he began working for the mixed martial arts promotion Ultimate Fighting  Champion (UFC) as a backstage interviewer. Later on he became a color commentator for UFC, alongside Mike Goldberg until 2016.
Communism. Hoteps BEEN Told You!

Gulags coming to a city near you. pic.twitter.com/mQ3o2Y9kFS

— Hotep Jesus (@HotepJesus) February 5, 2021
In 2001 he accepted an offer to host the American version of Fear Factor, which increased Rogan's exposure, and resulted in larger turnouts at his stand-up shows. He was cast in his first main role in 2011, starring as Gale in "Zookeeper" alongside Kevin James.
Joe launched his podcast in 2009 with fellow funnyman Brian Redban. By August 2009, the digital audio site was renamed to the now popular "The Joe Rogan Experience" and was picked up by a popular broadcasting corporation in Manhattan. The podcast brings on people who debate current affairs and hobbies among other topics, and withing five years was being downloaded over 15 million times monthly.
Rogan announced in 2020 that he had inked a deal with streaming service Spotify in what would be one of the major licensing contracts for the podcast series, surpassing $90 million.
He has also authored four books – "Mastering the Rubber Guard: Jiu-Jitsu for Mixed Martial Arts Competition", "Mastering the Twister: Jiu-Jitsu for Mixed Martial Arts Competition", "Talking Monkeys in Space", "The Conversation That Broke the Internet"
Rogan has been married to Jessica Ditzel since 2009, and has two daughters with her, born in 2008 and 2010. He is also step father to Ditzel's first daughter from her marriage with Kevin Conner.
Hobbies, favorite things and interesting facts
Unlike her husband, Jessica is not active on Social media, and doesn't have social media accounts.
Appearance, clothing style
Ditzel is a tall and slender woman at 5ft 10ins (1. 78m)tall, and weighs 145lbs (65kgs). She has honey brown hair and hazel eyes. She is curvy, and often wears clothes that accentuate her figure.
Net worth and salary
Jessica has an estimated net worth of around $3 million, while husband Joe Rogan has accumulated an estimated net worth of around $100 million