• Meadow Rain Walker is the only child of the late Paul Walker, star of the "Fast and Furious" franchise.
• At the age of 15, Meadow experienced the tragic death of her father, leaving her with a $25 million inheritance.
• Meadow is a social media personality, model, and philanthropist, with a net worth estimated at $50 million.
• Meadow is very close with her mother and godfather, Vin Diesel, and is only active on Instagram.
• She is single, 5ft 3in, and weighs 105lbs.
Meadow Rain Walker is the only child of the late Paul Walker, the star of the "Fast and Furious" franchise. Today the 23-year-old is a social media personality, best known for her humanitarian work, but she also has her foot in the door of the modeling industry.
Early life, family, educational background.
Meadow Rain Walker was born on 4 November 1998, in North California, USA, from a short-lived relationship between Rebecca Soteros, who was a school teacher at the time, and Paul Walker, who was not yet world-famous. Meadow spent her childhood until she was 13 years old with her mother. They lived in Hawaii where Meadow attended a local school, and Paul would visit them from time to time and provide financial support; Meadow's summer holidays would be spent with Paul on sets.
Once Meadow turned 13, she expressed a wish to live with Paul, and moved to California to live with her dad, where started going to high school. Paul was making plans about quitting his work for a while because he wanted to spend as much time with his daughter as he could. Paul's brothers Caleb and Cody told E!News about his plans, and how worried Paul was that he only had three or four more years with Meadow before she would graduate high school and leave for college. In March 2013 Paul told Entertainment Weekly about how much he loved spending time with Meadow and how good of a team they made together.
Meadow got along great with her father, until his tragic death in 2013 when Meadow was 15 years old. It was a big loss and a traumatic experience for her. In his will, Paul left all of his money to Meadow and named his mother Cheryl Ann as her legal guardian. Things did not go as he planned, as upon his death, Meadow's mother moved to California to live with and take care of Meadow. There was a custody battle, and the Walker family went to court because Cheryl accused Rebecca of not being fit to be a parent, as she had a couple of DUI's and an alleged drinking problem. The case was dismissed, and Meadow remained in Rebecca's custody. According to some sources Rebecca has gone back to her teaching profession, and is a teacher in Los Angeles now.
Meadow didn't take part in the "I Am Paul Walker" documentary which came out in 2018, and reportedly doesn't speak to the rest of her dad's family.
Career
Meadow started her career as a model, in campaigns for different brands. She moved to New York, and signed a contract with Women Management, but was subsequently removed from their website for  reasons still unknown. In 2021, Meadow announced on her Instagram account that she'd signed a contract with DNA Models, and did a catwalk show for Givenchy in March of 2021, her first such experience. She's also doing the Proenza Schouler Pre-Fall campaign.
Philanthropy
Paul Walker was known as a great philanthropist, and it seems that his daughter has inherited the same level of compassion, and is determined to continue Paul's legacy with his "Reach Out Worldwide" foundation, going strong to this day. Growing up in Hawaii made Meadow fall in love with the ocean, and on Paul's birthday in 2015, Meadow launched the "Paul Walker Foundation" with the motto "Do Good", and its main goal to promote the conservation of the ocean, reflecting her father's passion for marine biology.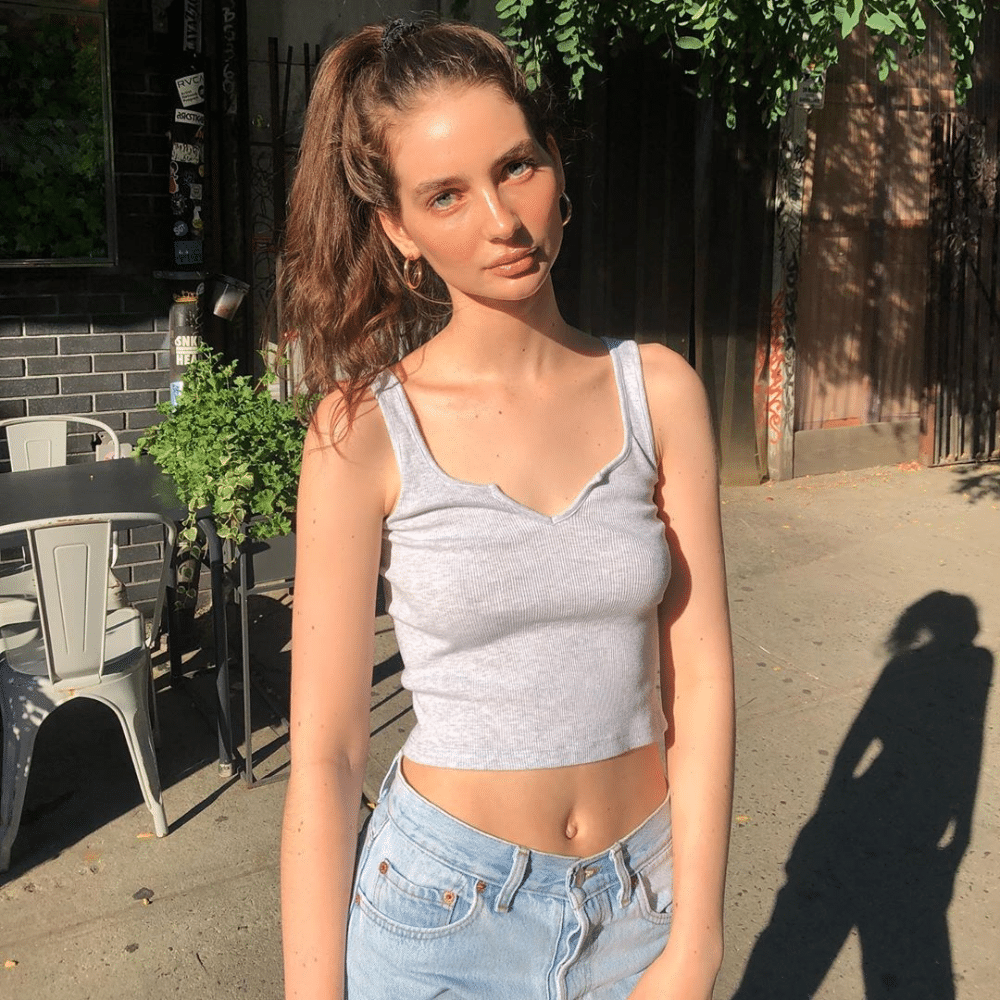 The foundation is partnered with the famous Monterey Bay Aquarium.
Meadow is very passionate about volunteering and helping where and however she can. A couple of years ago she's spent two weeks volunteering in Ghana with the Pencil of Promise organization, and in the name of Paul Walker Foundation, started a fundraiser to help build a school for children in need. Last year, when COVID lockdowns happened, Meadow was very passionate about helping local Los Angeles food banks with feeding people in need.
Personal life
She continues to enjoy having her personal life far from the public eye. Unfortunately, being a child of a superstar makes that hard sometimes.
After her father's death, there's been a lot of changes in Meadow's life. After custody and legacy battles settled down, Meadow went to court again in 2015, sued Porche because, allegedly, the Porche Carrera GT that Paul was driving that day was faulty. Its engine wasn't working properly and there were issues with a seatbelt, so Paul was stuck in the car for a minute and twenty seconds after the crash. The lawsuit was settled out of court, and Meadow received $7.2 million instead of $10 million that she initially sued for.
She also sued the driver Roger Rodas' estate, because of that accident, and received more than $10 million.
Meadow has distanced herself from her father's side of the family, but remains very close to her mother, and her dad's co-stars. Vin Diesel is her godfather, and the two still have a very strong relationship. Meadow has been posting pictures of herself and Vin's children together, and talking about them as if they were her own family. EW reports that Vin posted a picture to his Instagram account to wish Meadow a happy birthday, and signed the caption off as "Uncle Vin".
In the same tone with keeping distant from the public eye, and with some problems in the past when a fake social media account appeared in her name, Meadow is only active on Instagram, and occasionally makes posts; she has 2.5 million followers.
As for her significant other – as far as is known, Meadow is single and focusing on her career.
Appearance, clothing style
Meadow's height is 5ft 3in (160cm) and weight 105lbs (48kgs) with vital statistics of 30-24-33, which makes her very petite. Her shoe size is 6 (US).
Net worth and salary
Meadow inherited her father's fortune, which came to $25 million. As of mid-2021, with her income boosted by the court cases, her fortune is estimated to be close to $50 million.