• Justin Andrew Watkins is a 44-year-old social media sensation and gamer, better known as Thinknoodles.
• He is estimated to have a net worth of over $1 million.
• He was born in Texas and raised in Northern California.
• He is most well known for his YouTube channel, Twitch streams, and official Instagram, Twitter and TikTok accounts.
• He is married to Rachelle Watkins and has two dogs, Kopi and Kloi.
Who is Thinknoodles?
Justin Andrew Watkins, better known by his online alias Thinknoodles, was born on 30 May 1977 under the zodiac sign of Gemini, in Texas USA. He is a 44-year-old social media sensation and gamer, probably best recognized for being a Twitch streamer, having more than 65,000 followers on his Twitch account. Just as impressively, he's amassed almost eight million subscribers on his YouTube channel, while his videos have had almost three billion views. He also runs his official Instagram account with almost 320,000 followers, and his official Twitter account with over 240,000 fans, plus almost 100,000 followers on his TikTok account.
How rich is he, as of now? Thinknoodles Net Worth
As of mid-2021, Thinknoodles' net worth is estimated at over $1 million, acquired through his Internet-based career, which includes sponsored posts, stream subscriptions, donations and collaborations with other famous social media personalities and gamers. He has also increased his wealth through the sales online of his merchandise.
Early Life, Parents, Siblings, Nationality, Ethnicity, Educational Background
Thinknoodles spent his early years in Texas, where he was raised by his parents until they moved to Indonesia due to his father's job when he was in fifth grade. Five years later, the family returned to the US and settled in Northern California.
He remains silent regarding his parents, so there is no information available to the public about their names and professions, but it's known that he has at least one sister. He holds American nationality and belongs to White Caucasian ethnic group. Thinknoodles learned how to use computers at a very young age thanks to his father who predicted their upcoming success and usage back in the 1980s. Regarding his education, he matriculated from a local high school and then enrolled intp a college, from which he graduated in June 2000. He later obtained his Master's degree in Business.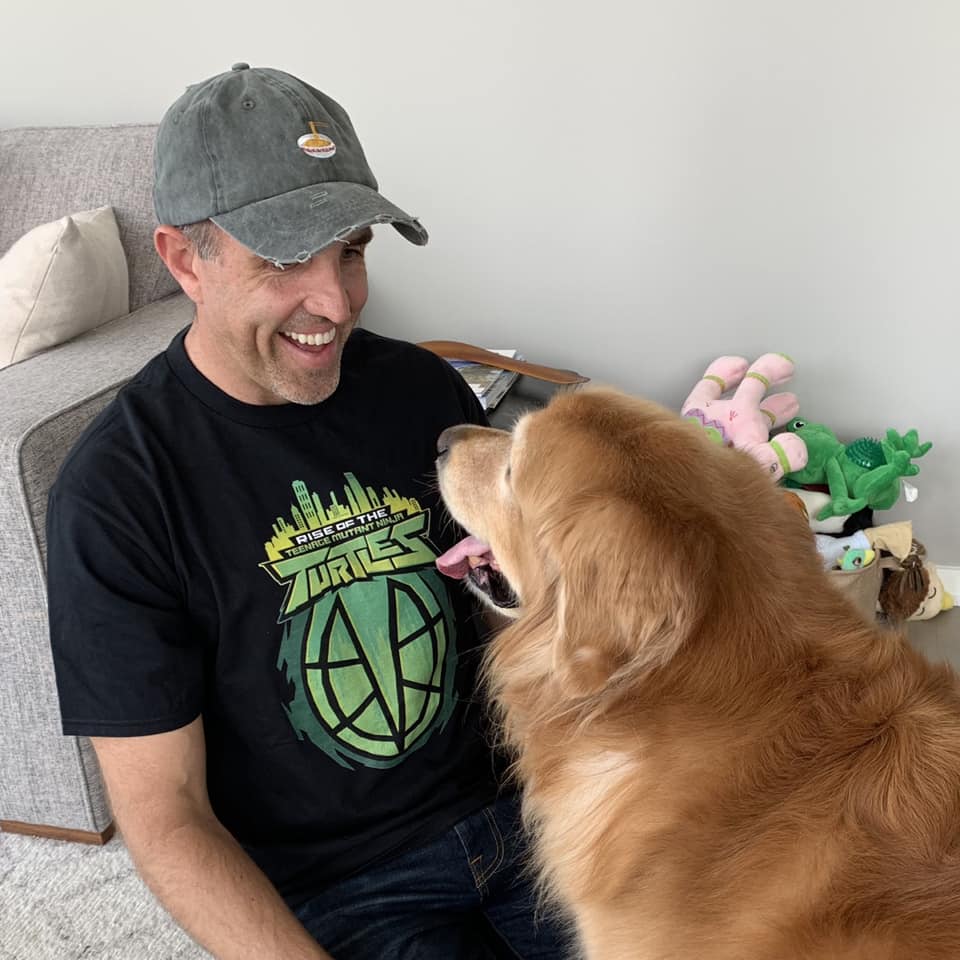 Career Beginnings
Following his graduation, Thinknoodles spent some time working at CISCO Systems in Santa Clara, California, eventually quitting that job and began selling various items on eBay. He eventually came up with an idea to start his own blog dedicated to "Webkinz", for which he received a positive response. He eventually started making similar content for YouTube. He initially ran a bunch of Insiders on separate channels, until he merged them into one channel called 'Insiders Network', which he created on 15 December 2011. The following day, he uploaded his first video, entitled "Club Penguin Cheats – Holiday Party 2011".
Rise to Fame
Thinknoodles initially made videos about "Club Penguin" and "Webkinz", but eventually expanded his content to posting gameplay videos and streams of other video games, including "Minecraft", "Poptropica", "Subnautica: Below Zero", "Clash Royale", "Roblox", "Evil Nun", and "Among Us", to name a few. He quickly enlarged his fan base, and his channel took off when he began to collaborate with other popular social media personalities, such as Vikkstar123, TheDiamondMinecart, and Graser10, among others. Some of his most viewed videos include "WHAT IF GRANNY WAS SLOWER AND DUMBER? | GRANDPA", "FLEEING THE COMPLEX – MLG 360 NO-SCOPE!", and "I BEAT GRANNY (Horror Game)".
Thinknoodles also became active on the world's leading streaming platform Twitch, on which he mostly streams "Minecraft".
Other YouTube Channels
Apart from his main YouTube channel, Thinknoodles has another channel called 'ThinknoodlesToo', which was launched on 10 June 2013. He posted walkthroughs and gameplay videos about "Club Penguin", and was active on the channel until the game was deleted. He had garnered almost 90,000 subscribers, and his videos had over seven million views in total. Some of his most popular videos there are "Club Penguin: Golden Puffle Walkthrough!", "Club Penguin: Music Jam 2014 Party Walkthrough", and "Club Penguin: Star Wars Takeover Party Walkthrough", among others.
Thinknoodles also has another YouTube channel called 'Thinknoodles Live", created on 4 December 2020, onto which he uploads videos of all his live streams from his main channel and Twitch. So far, he's amassed almost 20,000 subscribers and more than 370,000 views. His most viewed videos there include "SETTING UP MY SKELETON XP FARM.. | Minecraft Shady Oaks SMP", "DAY ONE!! | Minecraft Shady Oaks SMP w/ Thinknoodles", and "PRANKING DAN'S STORAGE ROOM.. [Minecraft Shady Oaks SMP]", to name a few.
Twitter, Instagram, TikTok, and Merchandise Line
In addition to his YouTube career, Thinknoodles expanded his influence across other social media platforms, to promote himself and his projects.
Kloï luvs noodles pic.twitter.com/wVMyPuRY3l

— Thinknoodles #RIPKopi 🐶🍜 (@Thinknoodles) June 14, 2021
He runs his official Twitter account under the username '@Thinknoodles'. He frequently uploads photos onto Instagram, where you can find him under the same nickname. He is also active on TikTok, where he goes by the username '.thinknoodles'. Besides, he has his own website, through which he sells a line of merchandise, which includes hoodies, shirts, backpacks, Kopi plush toys, bowls and chopsticks.
Personal Life and Appearance
Although Thinknoodles tends to keep his private life far away from the eye of the public, it's known that he is a married man. His wife is Rachelle Watkins, and she runs a YouTube channel called 'Thinks Wife'.
They met during his sophomore year in college, and started dating regardless of the fact that he resided in California and she lived in New York; they eventually moved in together when she completed her studies – their current residence is in New York City. Both of them are avid animal lovers and had a golden retriever named Kopi, and so recently the couple adopted another golden retriever named Kloi.
Thinknoodles has short grey hair and green eyes. He stands at a height of 5ft 8ins (1.73m), while information about his weight, vital statistics, biceps size and shoe size is unavailable.
Trivia
Thinknoodles had a dog named Missy when he was a child. However, his parents gave her away to another family since he had asthma, and told Thinknoodles that she'd run away; he learned the truth a few years ago.
Thinknoodles is allergic to cats, possibly because of his asthma.
He rarely uses a webcam in his videos, instead using Animojis on his iPhone.
He is left-handed.