• Connor Paolo is an American actor, known for his roles in Gossip Girl and Revenge
• He was born in New York City in 1990 and is of Portuguese and Swedish descent
• His career began with a role in All My Children and his first major role was in Mystic River
• As of 2021, he is said to be dating Grace Van Dien and has an estimated net worth of $3 million
• He is active on Instagram and Twitter, but has expressed dislike for social media
Who is Connor Paolo?
Connor Paolo is an American actor, probably best known for his portrayal of Eric Van der Woodsen in the iconic teen TV series "Gossip Girl". Connor was born under the star sign Cancer on 11 July 1990, in New York City, USA, to Colin Paolo and Julia Mendelsohn – he's of paternal Portuguese and maternal Swedish descent, but according to reports, Conor has Jewish religious beliefs.
Early Life
His father, Colin,  is an author and a screenwriter, while his mother, Julia, is a musician – traditional piano player – and vocal coach. He attended the Professional Performing Arts School that was featured in the film "Fame", then started taking acting classes at The Lee Strasberg Theater Institute.
In 2005, he joined the Appel Farm Arts and Music Center Summer Arts Camp in Elmer, New Jersey. After matriculating, he also enrolled at the New York University, but dropped out after just a semester in 2008.
Career
Paolo started acting at the age of nine, with his first appearance in the TV Show' 'All My Children". In 2002, he played teenage murderer-rapist Zachary Connor in an episode of "Law and Order". He starred as young Sean Devine in Clint Eastwood's 2003 Oscar-winning movie "Mystic River", which scooped various nominations and awards, and having been made on a $30 million budget, it significantly topped the initial numbers and grossed over $156 million.
In 2004, he played the main character, Travis O'Connell in the TV show entitled "One Life to Live", and also appeared as the young Alexander in the film "Alexander the Great" alongside Angelina Jolie.
In 2006, Paolo re-appeared in "Law and Order: Special Victims Unit" as Teddy Winnock, a pre-teen murderer-rapist, and in the same year landed the role of Steven McLoughlin in an American survival docudrama "World Trade Center" – the movie grossed over $163 million worldwide, and landed him a nomination for Best Performance in a Feature Film-Supporting young actor in the 28th Young Artists Awards.
His most notable role, which gained him popularity among the younger audience, was the role of Eric van der Woodsen in CW's hit television series "Gossip Girl", broadcast from September 2007 to December 2012; Eric appeared in four seasons, and as a special guest in the sixth season.
His second memorable role in the world of TV shows was in ABC's series "Revenge", starring as Declan Porter in two seasons. Having such creative parents, it doesn't come as a surprise that Connor expressed great interest in the theater, and showed up on the  Broadway arrangement of the stage show, the hit melodic "The Full Monty". As a great Shakespeare fan, he also performed off-Broadway in the New York open theater performance of Shakespeare's "Richard III".
Personal life
Given his portrayal of Eric van der Woodsen, a gay brother of Serena, many have wondered about his sexuality off set.
In an interview for the TV Show "Revenge", the talented actor said: 'I'm an actor, and it's a part. Being gay is nothing but another way to live your life. It's just who he is." Many took this ambiguously, given that he didn't specifically disclose his sexual orientation, and also playing the role of a gay man is just one in the world of acting. Many actors are straight in real life but act as gay in TV shows and movies, such as Freddie Smith, Jake Weary and Eric Stonestreet.
Despite rumors, in 2007 Connor dated American actress Alice Kremelberg,  possiblybest known for her role in "The Orange Is the New Black". They split up undisclosed reasons four years later, in 2011.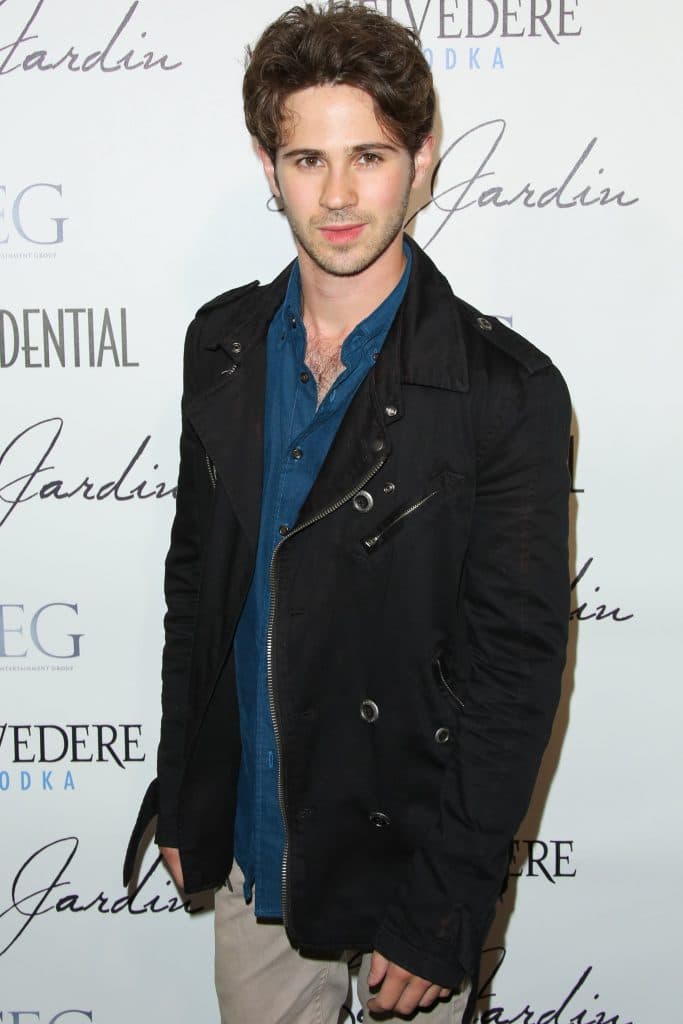 The same year he began dating American actress, Adelaide Kane, who became popular for her reoccurring roles in hit TV shows such as "Once Upon a Time", ""Reign" and "Teen Wolf". This relationship wasn't meant for the long run, and in 2013 they went their separate ways, without disclosing the reasons behind the break-up.
Connor quickly moved on, and later that year began dating Janet Bailey, yet another American actress. Information about the exact date of their break-up is also unknown. According to various reports, as of early 2021, he is said to be dating Grace Van Dien. Again an American actress, perhaps best known for her roles in "Married a Princess", "Sleeping Beauty", and 'Starship Troopers". Connor also has a very close bond with Taylor Momsen, his co-star in "Gossip Girl", who portrayed the role of Jenny Humphrey – he appeared in her music video for "My Medicine" in 2012.
What is his net worth?
As of early 2021, Connor's estimated net worth is around $3 million, which he's acquired through his active and engaging acting carer.  His involvement in high-grossing movies such as "Mystic River" and "World Trade Center" have significantly contributed to his popularity and so wealth. Besides these popular movies, his appearance in "Gossip Girl" and "Revenge" remarkably augmented his financial earnings, and also placed him in the limelight.
Physical stats: Height/Weight and hobbies
Connor is 5ft 7ins (168cm) tall, and weighs around 145lbs (66kgs). His hair color is brown, and his eyes likewise are brown.
In accordance with the family's outlook, he is also an artistic soul who loves reading books, playing guitar, and photography.
His music taste is very versatile; he likes punk, rock, and hip-hop. His beloved TV shows are "The Simpsons" and "Breaking Bad".
Regarding his other hobbies, it seems that he's been interested in sports since a teenager, participating in football and soccer.
His favorite movie is "Pirates of Caribbean: The Curse of the Black Pearl".
Is he active on Social media?
Connor Paolo is seldom active on social media; on Instagram, he has astonishing 120,000 followers, but he's only posted 10 times. An overview of his Instagram feed shows that he is a vigorous supporter of the movement "Black lives matter".
Moreover, in another Instagram post, he added a link for those willing to help those arrested during the BLM protests.  He also has a Twitter account with almost 3,000 followers, but he hasn't been active since 2011. Connor seems to be quite elusive about his personal life and how he spends his time. In an interview he expressed his view of social media:" I don't like it, it makes me uncomfortable. I feel like it's completely fake, I feel like it's a lie." Probably it's one of the consequences of being constantly in the hot spot, that one wishes to adorn anonymity and live like a commoner without false representations in the cyber world.
Has he ever been involved in a scandal?
Besides rumors about him being gay, he has never been linked to any scandal or controversy.