• Arnold Vosloo is an actor born in South Africa on June 16, 1962.
• He is best known for his role in the 1999 action movie 'The Mummy', which won 5 awards and was nominated for 24.
• Arnold has appeared in 85 movies and TV series, such as 'Strange World', 'Veritas: The Quest', '24', and 'Bosch', as well as voicing characters in two video games.
• He has won one award and been nominated for three, and his net worth is estimated at over $4 million.
• He is married to Silvia Ahi and has a passion for playing video games and exercising.
Who is Arnold Vosloo?
Arnold Vosloo was born in Pretoria, South Africa, on 16 June 1962 – his zodiac sign is Gemini, and he holds both South African and American nationality. He is an actor who might still be known best for his portrayal of Imhotep in the 1999 action adventure fantasy movie "The Mummy", written and directed by Stephen Sommers, and which starred Brendan Fraser, Rachel Weisz and John Hannah. It follows an American man visiting an archaeological dig while in the French Foreign Legion, who awakens a mummy by mistake. The film was a hit, winning five awards while it was nominated for 24 others including one Oscar.
Arnold reprised his role in "The Mummy Returns" in 2001.
Early life and education
Arnold was raised alongside his sister in Pretoria, one of South Africa's three capital cities, by their father who was a stage actor and the owner of a drive-in theatre, and their mother who was also a stage actress.
Arnold attended a local high school at which he became interested in acting, appearing in many plays performed there as well as several performed at a community theatre. He was also physically active, as he played various sports and practiced wrestling. Upon matriculating in 1980, he joined the Army, but was soon discharged for medical reasons.
After he returned home, Arnold enrolled at the Pretoria Technikon at which he practiced acting, and launched his career with roles in theatre plays – his performance in "Hamlet" won him a Dairo Award, and he went on to win several more Dairo Awards, appearing in plays such as "Don Juan" and "Tomorrow is a Long Day".
Roles in TV series
Arnold has been credited with appearing in around 85 movies and TV series, and we are about to mention some of his most notable performances in this article.
He made his debut TV series appearance (uncredited) in a 1982 episode of the comedy "Harmonie", and then went on to appear in single episodes of various series, such as "1922", "Red Shoe Diaries", and "American Gothic".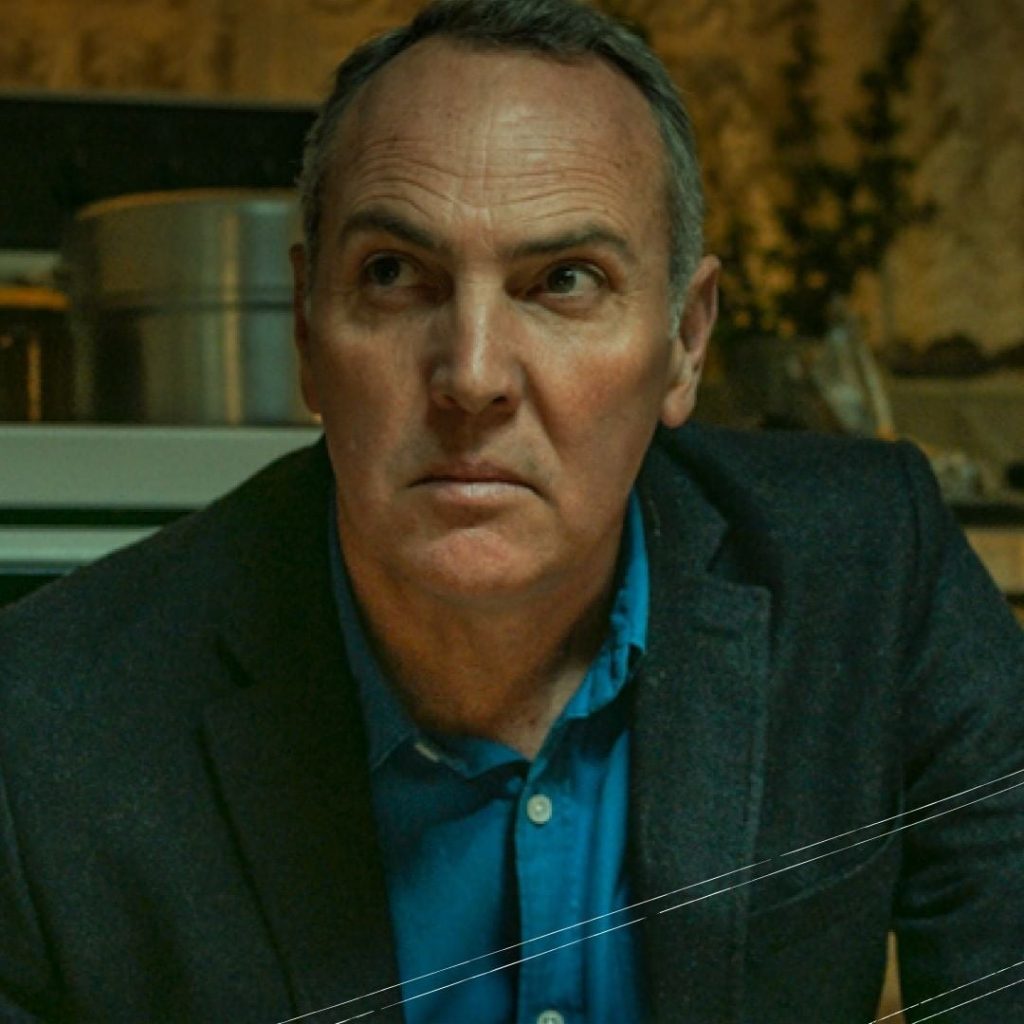 Arnold's first notable performance was in the 1999 mystery crime drama "Strange World", created by Howard Gordon and Tim Kring, and which starred Tim Guinee, Kristin Lehman and Sandra Quarterman. It follows Paul Turner, a terminally ill army scientist, as he investigates crimes related to experimenting on humans and developing biological weapons.
His following important role was in the 2003 adventure drama "Veritas: The Quest", which follows a couple of relic hunters travelling the world in search of mysterious artifacts, and which was nominated for three awards. In 2005, Arnold portrayed Habib Marwan, one of the lead characters in the action crime drama "24", which also starred Kiefer Sutherland and Mary Lynn Rajskub, and won 74 awards including two Golden Globes, while it was nominated for 208 other awards. A couple of his following roles were in three 2009 episodes of the action comedy "Chuck", two 2010 episodes of the action crime drama "NCIS" and three 2011 episodes of the crime comedy "Bones".
In 2016, Arnold starred as Robin van Rees in six episodes of the thriller mini-series "Cape Town", and then in 2017 portrayed Rudy Tafero, one of the supporting characters in the crime drama "Bosch". His most recent role in a TV series has been in the 2020 episode "Snipe Hunt" of the action adventure "Professionals".
Roles in movies
Arnold made his debut film appearance in the 1984 drama "Meisie van Suidwes", and appeared in numerous movies before gaining recognition with his portrayal of Sean Stevens in the 1988 action crime thriller "Act of Piracy", which starred Gary Busey, Belinda Bauer and Ray Sharkey, and follows Ted Andrews whose children are kidnaped while travelling on Ted's yacht to Australia, and who is now out to find the terrorists and rescue his kids.
In 1997, Arnold starred as Claude Carver in the adventure comedy "Zeus and Roxanne", which also starred Steve Guttenberg and Kathleen Quinlan, and follows a friendship between a dolphin and a dog. The year 2002 saw him play Warden in the horror science fiction thriller "Endangered Species", while a couple of his following notable performances were in the 2003 action adventure comedy "Agent Cody Banks", the 2004 drama "Forgiveness", and the 2007 action crime thriller "Living & Dying". Arnold could've then be seen starring as the title character in the 2008 action adventure fantasy "Odysseus: Voyage to the Underworld", which received mixed reviews, and in 2013, he played Zartan in the action science fiction film "G. I. Joe: Retaliation" which starred famous actors Dwayne 'The Rock' Johnson and Channing Tatum, and won one award while being nominated for 12 others.
Two of Arnold's most recent roles in movies have been in the 2017 thriller "The Harrowing", and the 2019 crime drama "Griekwastad".
Awards and nominations
Arnold has been nominated for three awards, winning one – an Eyegore Award in 1999. In 2000 he was nominated for both a Blockbuster Entertainment Award for Favorite Villain, and a Chainsaw Award for Best Supporting Actor for his performance in "The Mummy".
Love life and wife
Arnold married his first wife, Nancy Mulford in 1988, not long after the two met on the set of "Act of Piracy". Nancy is an actress and a singer who might be known best for her performance in movies "The Revenger" and "Dune Surfer".
As soon as they married, Arnold became a naturalized US citizen, and as he and Nancy divorced three years later, it was widely believed that their marriage was only for Arnold to become a US citizen, which will never be confirmed.
He married his second wife, Silvia Ahi on 16 October 1998, after the two dated for around three years. Silvia is a businesswoman who is today working as a marketing director. The two don't have any children together, while Silvia has a daughter from her previous relationship/marriage.
Hobbies and other interests
Arnold is even today physically very active, and goes to the gym a couple of times each week. Back in the '90s, he exercised every day, and was thus able to portray those muscular characters in movies.
He played various sports with his friends, including soccer and football, and also practiced boxing.
He likes to play video games in his spare time, on various consoles, with his favorite being PlayStation 4. Arnold has also voiced characters in two video games: Saul Myers in the 2005 "Boiling Point: Road to Hell", and Damon Zakarov in the 2007 "Stranglehold".
Arnold has his own favorite actors and actresses, some of whom are Bruce Willis, Anthony Hopkins and Natalie Portman, and a couple of his favorite movies are "Pulp Fiction", "The Silence of the Lambs" and "V for Vendetta".
Age, height and net worth
Arnold's age is 58. He is bald and has brown eyes, his height is 6ft 1in (1.87m) and he weighs around 178lbs (81kgs).
As of January 2021, his net worth has been estimated at over $4 million.