• Paige O'Brien is a film editor and Instagram personality, best known for her marriage to Josh Peck, a YouTuber, actor and comedian.
• She is the daughter of retired NFL quarterback, Ken O'Brien.
• Josh proposed to Paige in Paris in March 2016 and they married in June 2017.
• They welcomed their son Max Milo Peck in December 2018.
• Paige has a net worth of $2.5 million and is active on Instagram with almost 300,000 followers.
Who is Paige O'Brien?
Paige O'Brien is a film editor and an Instagram personality, but perhaps best recognized for her marriage to Josh Peck, a popular You Tuber, actor and comedian. She was born on 7 December 1990 in the USA, to Ken and Stacey O'Brien. She holds American nationality, and her Zodiac sign is Sagittarius. AS of 2021, Paige is 30 years old.
Family and Career
Paige is the daughter of a retired American Football quarterback who played in the National Football League (NFL) for the New York Jets and Philadelphia Eagles, Ken O'Brien. He was one the most successful players, given he held the team record for most consecutive pass completions (17) in a game.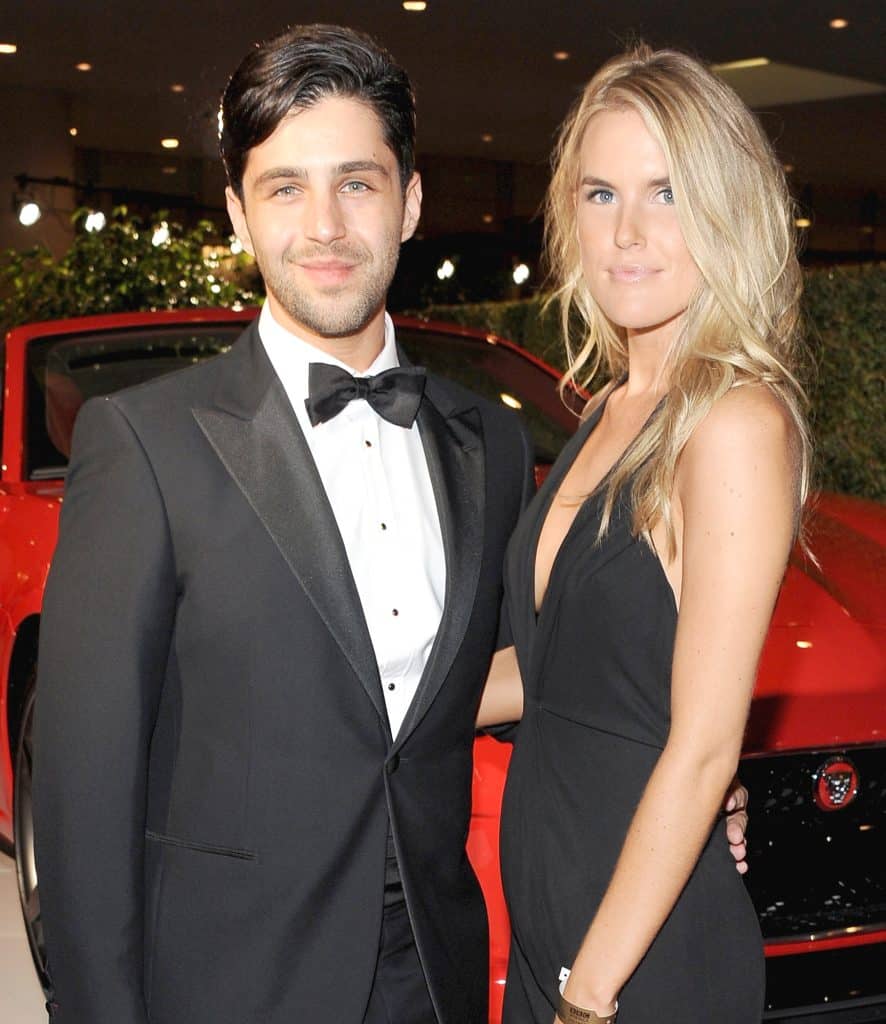 In 1997 he was inducted to the Football Hall of Fame for his accomplishments, which include being the only Jets quarterback who was the top-ranked passer in a season. Her mother, Stacey has successfully managed to stay out of the public eye, and hence there is no information about her. Paige has two sisters Blake and Taylor, and a brother Kelly. Information about Paige's educational background is unknown. Regarding her profession, Paige as a cinematographer with two projects: "Let go" and "Black Wolf" in 2013. Since 2018 she's worked as an editor on the documentary, told through twelve different stories, coming out as a singular tale called "Tell Me a Story".
Her marriage to Josh Peck
The information about how Josh and Paige met is unknown, but after apparently dating for some time, Josh proposed to Paige in Paris in March 2016. Paige shared a photo of her and Josh to her Instagram account in front of the Eiffel Tower, proudly showing her rings. They don't call Paris the city of love for no reason, and Josh thought carefully about his ideas for the proposal. In May 2016, they hosted a small bridal party for Paige.  She posted a photo to her Instagram with captions, "Thank you to my friends and family for the cutest bridal shower a girl could ask for."
The couple finally tied the knot in June 2017, in Malibu, California. Josh, the man of classics wore a black tuxedo, while Paige wore a long beige-colored dress with embroidery.
Given Josh is a YouTube star, besides his other extensive profession, he posted a video entitled "I Got Married "of their wedding on his channel, in which Josh gave an inside scoop of how the preparations went, and briefly discussed his feelings about the ceremony attended by close friends, family. The wedding was one to remember, filled with a lot of laughs, jubilation, and happiness.
In August 2018, the happy couple made an announcement that they were expecting a child, sharing a photo of Paige with her baby bump. They welcomed their son in December, and named him Max Milo Peck. According to the photos they share on their social media and Josh's YouTube channel, they are both super excited and stoked to experience becoming parents.
In 2019, Josh made a video entitled "Meet my Baby" with David Dobrik and Joe, in which they shared their mutual fascination with the couple of months old little Milo.
Briefly about Josh Peck
Josh Peck, born on 10 November 1986, has a variety of professions under his belt. He began his career at a very young age, starring in the American comedy called "The Amanda Show". His most notable memorable appearance was in the Nickelodeon sitcom "Drake and Josh", which aired from 2004 to 2007. His role as a chubby nerd won the hearts and sympathies of many fans. His film credits include "Mean Creek" (2004), "Drillbit Taylor" and "The Wackness" both in 2008, and showing his versatility, in the following year he did a voice-over for the character of Eddie in the popular "Ice Age: The Meltdown".
In 2015 he landed the lead role in the comedy series "Grandfathered" with John Stamos. The show scored an overall success in positive reviews, and garnered both of them a nomination in 2016 for the People's Choice Award, for "Favorite Actor in a New TV Series"; despite gaining generally positive reviews, the show was canceled after one season. His latest role was in 2020 in the role of U.S. Marshal Scott Turner in the reboot of "Turner & Hooch" alongside Vanessa Lengies. The show will premiere on Disney + in 2021.
After making a number of appearances in TV shows and movies, Josh joined the hosting service called "Vine", on which users can post and share six-seconds long video skits. Josh was very active and has made over 30 vines with other "viners" such as Amanda Cerny, Logan Paul, Lele Pons, which gained him additional popularity. Following the Vine shut down, many "viners" made a transition to the YouTube platform including Josh.
Before launching his own YouTube Channel, Josh posted several features on David Dobrik videos and vlogs. Since 2017 his YouTube channel now counts 4.1 million subscribers. Most of his latest videos are about his new addition to the family, baby Milo and his relationship with Paige. He is also known to make short comedy skits, mukbangs, reaction-videos, and has collaborated with many popular YouTubers and fellow actors, such as Trisha Paytas, Lisa Koshy, Drake Bell, etc. Additionally, he is very popular on Instagram with a remarkable 10 million followers.
Paige is very active on social media platforms, with her Instagram account having amassed almost 300,000 followers, and on which she usually posts photos of Josh and Max Milo.
It doesn't appear that she's very active on her Twitter profile, which counts over 700 followers. Even though she doesn't have her own YouTube channel, she's made a number of appearances in Josh's vlogs and videos. They made numerous videos and Q&A's together about their relationship, new roles as parents, coupled with comedy skits, surprise and reaction videos.
How much is her net worth
According to reports, Paige has a net worth of $2.5 million, earned through her career as an editor and videographer coupled with income from her Instagram account, which depends on the number of followers and the account's reach. Given Paige's active status and the number of followers, she generates a hefty sum from her posts and affiliations. On the other hand, her husband's net worth is reputedly around $9 million, which is not a surprise considering his prolific career and various sources of income.
Physical Stats and Hobbies
Paige is 5ft 7ins (170cm) tall and weighs around 125lbs (58kgs); her vital statistics 32-27-34.  Her hair is blonde while her fair complexion is further adorned with a set of blue eyes.
In her free time, Paige likes to cook and watch TV series and movies. Now, having a young child her priorities concentrate more on her role as mother and caregiver. It is more than obvious, that she thoroughly enjoys motherhood and spending time with Max Milo. In a video Josh posted to his channel, he said: "My wife literally takes care of my kid non-stop, all day. I mean I'm involved as well, but she is doing the lion's share of the work…"
Also, Josh's YT channel provides insight about Paige's personality, which is goofy, humorous, and insightful just like his. This probably explains why they are such compatible partners, but also an interesting couple, whose videos you could watch all day.