• Ashton Irwin is a singer and drummer in the pop rock band 5 Seconds of Summer (5SOS).
• He dropped out of a local TAFE college to commit to 5SOS and they released their self-titled debut album in 201•
• Ashton released his first solo album, "Superbloom" in October 2020.
• He is an advocate for mental health and has openly talked about his issues with alcoholism and body image.
• He is 27 years old and his net worth is estimated at more than $20 million.
Aston Irwin Wiki Bio
Aston Fletcher Irwin was born in Hornsby, New South Wales, Australia, on 7 July 1994 – his zodiac sign is Cancer, and he holds Australian nationality. He's a singer and a drummer, perhaps known best for being a member of the pop rock band 5 Seconds of Summer (5SOS).
Early life, family and education
Ashton has stated that he had a rough upbringing – his father left when he was only two years old, and he was raised by his mother, Anne-Marie, who struggled with alcoholism. They frequently moved houses, and Ashton spent most of his childhood in Windsor and Richmond. His mother eventually remarried, and has two children from her second marriage, daughter Lauren, and son Harry.
Ashton showed interest in music at an early age, and was inspired to learn to play the drums by his uncle and his step-father, who are both drummers. In 2012, he matriculated from Richmond High School, but during his time there, he also helped raise his younger siblings. Prior to joining 5 Seconds of Summer, he was a member of a jazz-funk band called Swallow the Goldfish, which he formed with high school classmates.
Ashton studied music at a local TAFE (technical and further education) college, but eventually dropped out due to his commitment to 5 Seconds of Summer.
5 Seconds of Summer
In 2011, Ashton's future band-mates – Calum Hood, Luke Hemmings and Michael Clifford – began posting their song covers onto Luke's YouTube channel.
A few months later, Ashton received a Facebook message from Michael, who asked him if he was interested in playing music with the trio. He agreed, forming the final 5SOS lineup.
In December the same year, they ventured out of only performing on YouTube, and played their first live show at a pub in Sydney, Australia. Their show reportedly attracted only 12 people, but this didn't discourage them from making music. They were eventually noticed by major record labels, and in 2012, 5SOS signed a contract with Sony/ATV Music Publishing.
In June 2012, they released their first extended play (EP), entitled "Unplugged", which featured two acoustic tracks.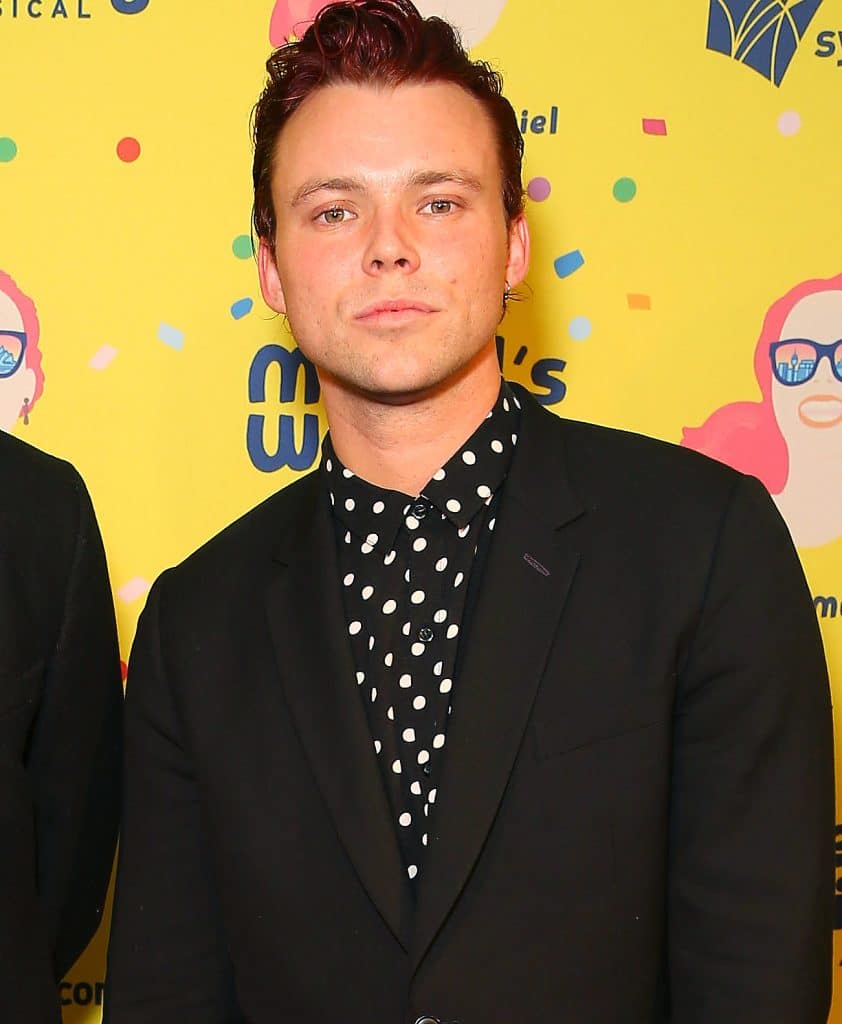 It was an immediate success, reaching number three on the Australian iTunes chart. In the following year, they accompanied the British pop band One Direction on their world tour, which boosted the band's popularity and helped them reach audiences outside of Australia. When they returned home, all the tickets for their own national tour were sold out within seconds. In 2014, 5SOS toured with One Direction once again, on their Where We Are Tour in the US, UK, the rest of Europe, and Canada.
In June the same year, they released their self-titled debut album, which reached the #1 place on the charts in the US and Australia.
In 2015, they embarked on their first headlining world tour, dubbed Rock Out With Your Socks Out. On 23 October 2015, they released their second full-length album, entitled "Sounds Good Feels Good", which debuted at #1 in the US, making them the first band to have their first two albums debut at the top of American charts.
In the following years, the band started experimenting with their sound, and their third album, "Youngblood", released in June 2018, featured a more mature pop rock idiom, with new wave influences. The album was well received by critics and fans alike, with the title track becoming the certified 2018 Australian song of the year. 5SOS released their newest album, "Calm" in March 2020., which featured a darker sound, inspired by artists such as Tears For Fears, Depeche Mode and Gesaffelstein.
Although it didn't reach the level of commercial success of their previous albums, it still earned them critical acclaim.
Solo Career
Apart from 5SOS, Ashton has also worked as a song writer and instrumentalist for other artists, such as Andy Black, Makeout and The Faim.
As the Covid19 pandemic took over during 2020, 5SOS had to put plans for a new album and their upcoming tour on hold, and Ashton found himself stuck at home with his friend and producer Matt Pauling. With all the newfound spare time, Ashton took the chance to work on his first solo album, which he announced on 23 September 2020. The next day, he released the single "Skinny Skinny", a song about body image issues.
Ashton released his debut album entitled "Superbloom" on 23 October 2020, featuring 10 songs. Although some 5SOS fans may be wondering if this means that he has plans to depart from the band, he has reassured them that it's not the case. 'It brings me the greatest joy of all that I am in a band that allows me to create freely inside and outside of it', he has said in a recent interview.
Issues with alcoholism
Ashton is an advocate for mental health, and has openly talked about his issues with alcoholism. In 2018, he revealed that his addiction became a huge problem in his life, during the two year-long hiatus 5SOS took.
He eventually admitted himself into rehab, and in April 2020 revealed that he'd been sober for 10 months. During the band's most recent tour, he shared pictures and videos of ice baths on his social media accounts, which he partook as an affirmation of overcoming alcoholism.
Love life and relationships
Much like his band mates, Ashton has a difficult time hiding his love life from the public, and has often been followed by rumors about whom he might be dating. In 2015, he was spotted at Disneyland with the model Bryana Holly. This sparked rumors about them dating, which were later confirmed by Ashton, but the two apparently broke up in June 2016.
A few months later, he was seen spending time with the singer, Halsey.
They spent the Halloween weekend together, and were even seen wearing matching outfits at a party. Halsey has been friends with 5SOS members since 2011, with many fans speculating that she and Ashton were romantically involved at one point, but the two have said that they were never anything more than just friends.
Ashton currently appears to be dating the fashion blogger, Kaitlin Blaisdell-  aka KayKay. The two were first seen together in 2017, and have been speculated to be in an on-again off-again relationship since 2018. They have recently been tagging each other on social media, and Kaitlin has helped Ashton work on the music video for his song "Wildflower".
Ashton hasn't been married or engaged, and doesn't have children.
Hobbies and interesting facts
Drums are not the only musical instrument Ashton plays -hHe can also play piano, guitar and saxophone.
Before actually joining 5SOS, he hated the band, because they were always forgetting the words while singing.
Dogs are Ashton's favorite animals, and he has a pet dog called Indie.
His favorite movie is "Pursuit of Happiness", while his favorite TV series is "Family Guy".
He is afraid of the dark, and has a fear of needles.
Appearance, age and net worth
Ashton is 27 years old. He has short brown hair and hazel eyes, is 5ft 10ins (1.78m) tall, and weighs around 170lbs (78kgs).
As of August 2021, his net worth is estimated at more than $20 million.