• Allison Scagliotti is an American actress and musician born in Monterey, California in 1990
• She is best known for her role in the mystery sci-fi series "Warehouse 13"
• She has appeared in over 40 movies and tv series
• She is an accomplished musician, having released an EP and two albums since 2019
• Her net worth is estimated at over $3 million
Who is Allison Scagliotti?
American actress and musician, Allison Scagliotti was born in Monterey, California USA, on 21 September 1990, so Virgo's her zodiac sign. She's appeared in more than 40 movies and TV series, and is perhaps known best for starring as Claudia Donovan in the mystery science fiction series "Warehouse 13", created by Jane Espenson and D. Brent Mote, and which also starred Eddie McClintock and Joanne Kelly. It follows the work of US Secret Service agents Myka and Pete, the series aired from 2009 through 2014, and was nominated for four awards.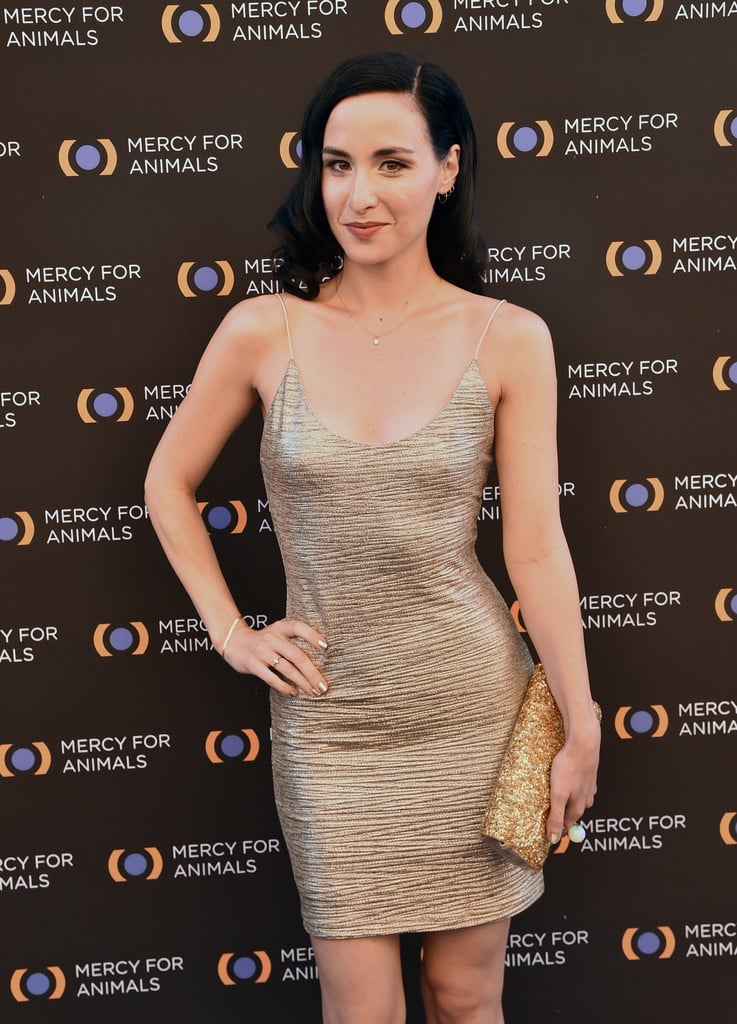 Education and early life
Allison was raised in Monterey alongside her sister, by their parents about whom Allison rarely speaks in public, because she respects their privacy; she's of Italian descent – her Italian great-grandparents came to the US through Ellis Island.
Allison was five when she and her family moved to Mandeville, Louisiana, where she later attended Tchefuncte Middle School, and was mostly interested in acting and singing during her time there. She was 11 when she made her debut film appearance, playing Molly Potts in the 2002 comedy "America's Most Terrible Things", and the following year saw her play Rose Wingfield in the comedy movie "Once Around the Park"; Allison was then homeschooled.
She took and passed her GED tests in 2009, and then enrolled at New York University, dropped out a year later, but eventually enrolled at Berklee College of Music In New York, graduating with a Bachelor's degree in interdisciplinary music studies.
Roles in TV series
Allison's debut TV series role was playing Kristen in two episodes of the comedy "Grounded for Life", created by Bill Martin and Mike Schiff, and which starred Donal Logue, Megyn Price and Kevin Corrigan. It follows the lives of Irish Catholic couple Claudia and Sean who have three children, the series aired from 2001 through 2005 and won one of its 10 award nominations.
Allison could then have been seen appearing in an episode of the family comedy "Zoey 101", the romantic drama "ER", and the romantic sports drama "One Tree Hill". From 2004 through 2007, she played Mindy Crenshaw in the critically acclaimed family comedy "Drake & Josh", created by Dan Schneider, and which starred Drake Bell, Josh Peck and Miranda Cosgrove. It follows two teenagers, one a popular musician and the other a geek, who've just become step brothers; the series won 12 of its 19 award nominations.
In 2008, Allison played Hera Theophilus in four episodes of the science fiction "Gemini Division", and the year 2009 saw her play Jemma in the episode "Deep Fried and Minty Fresh" of the action mystery "CSI: Crime Scene Investigation".
From 2015 through 2017, she starred as Camille Engelson in the crime science fiction "Stitchers", created by Jeff Schechter, and which starred Emma Ishta, Kyle Harris and Ritesh Rajan. It follows a woman who's begun working for a secret government organization, and is being 'stitched' into the minds of those murdered so that she could learn more about their assassins; the series was nominated for four awards.
Allison's three most recent TV series roles have been in the 2018 episode "Palm Trees" of the musical comedy "Take One Thing Off", the 2021 episode "The Packer Packer Bowl" of the family comedy "That Girl Lay Lay", and the 2022 episode "Felicia" of the crime action "The Rookie: Feds"; she's currently shooting for the upcoming series "Joint Custody".
Roles in movies
In 2004, Allison played Emmy in the drama "Back When We Were Grownups", and the year 2006 saw her play Bethany in the comedy "The TV Set", written and directed by Jake Kasdan, and which starred David Duchovny, Sigourney Weaver and Ioan Gruffudd. It follows a pilot episode of a TV series as its being processed for casting and production – the movie was nominated for a Best Narrative Feature Award at the 2006 Tribeca Film Festival.
Some of Allison's film roles in the remainder of the 2000s were in the 2007 short drama "Redemption Maddie", the 2008 family comedy "Merry Christmas, Drake & Josh", and the 2009 comedy "Endless Bummer".
In 2013, she played the lead character Leah in the horror comedy "Chastity Bites", directed by John V. Knowles, and which also starred Francia Raisa and Louise Griffiths. The movie's about Countess Elizabeth Bathory, who allegedly killed over 600 women in the early 1600s, believing that bathing in their blood would make her forever young and beautiful.
Some of Allison's most recent film roles have been in the short drama "The Cards", the short action "Little Gold Star", and the short musical adventure "Truly Outrageous", all released in 2018.
Other credits
Allison produced the 2013 horror comedy movie "Chastity Bites", and the 2018 short film "The Cards", and directed five episodes of the 2019 action family comedy series "Henry Danger", plus two episodes of the 2021 family comedy series "Just Roll with It".
Some of her recent talk-show appearances have been in "TableTop", "Pop Wrapped TV" and "MegaPodtastic".
Awards and nominations
Allison won a Jury Prize for Best Actress at the 2007 BendFilm Festival, for her performance in "Redemption Maddie".
She was nominated for a 2018 Guild of Music Supervisors Award for Best Song/Recording Created for Television, for "Stitchers" (shared with colleagues).
Love life and husband
Allison avoids speaking about her love life in public, but it's known that she was in a relationship with American actor and comedian Josh Peck in 2006 and 2007. The two met on the set of the series "Drake & Josh", which helped Josh gain recognition in the film industry; he's appeared in more than 80 movies and TV series, and is still best known for his performance in the mentioned series. He and Allison could've been seen spending time together in Los Angeles, California, quite often while they were in a relationship.
Allison's yet to speak about other men whom she's dated, but it's believed that she's today in a long-term relationship with an American businessman, as some of her fans claim to have seen them kissing in public; Allison's yet to address these rumors.
She seems to be unattached as of February 2023, hasn't married, and doesn't have children.
Interesting facts and hobbies
Allison was on the advisory board of the first annual Science Fiction One-Act Play Festival, held in Los Angeles in May 2014.
She's passionate about music, and was a member of the band Nice Enough People from 2015 through 2018; her colleague Jerry Trainor from the series "Drake & Josh" was her bandmate. Allison released her first extended play (EP) "La Femme Pendu" in 2019, and her debut album "Absolute Horror" followed on 1 May 2020; her second album, "VAMPYR" came out on 22 October 2021.
American actor, screenwriter and director Saul Rubinek's one of her closest friends.
The actresses whom Allison enjoys watching the most are Anne Hathaway and Emma Watson, and some of her favorite films include the franchise "Harry Potter", "Les Miserables" and "One Day".
Height, eyes and wealth
Allison's age is 32. She has brown eyes and black hair, is 5ft 4ins (1.64m) tall and weighs about 125lbs (56kgs).
Allison's net worth's been estimated at over $3 million, as of February 2023.