• Jessica Ines Tuck is an American actress born in New York City on 19 February 1963.
• She attended Yale University and graduated magna cum laude with a Bachelor's degree in psychology.
• Her most notable roles include Megan Gordon Harrison in 'One Life to Live', Nan Flanagan in 'True Blood', and Madeline Peterson Woods in 'Days of Our Lives'.
• Jessica is married to Robert Koseff and they have a daughter named Samara.
• She has a net worth of $5.6 million as of June 2021.
Jessica Tuck Wiki Bio
Jessica Ines Tuck was born in New York City, USA on 19 February 1963 – her zodiac sign is Pisces, and she holds American nationality. She is an actress, perhaps known best for her performances in TV series, such as "One Life to Live" and "True Blood".
Early life and education
Jessica spent her early childhood in New York City, where she finished her primary education. In 9th grade, her parents enrolled her at the prestigious Middlesex Boarding School in Concord, Massachusetts. Although she appeared in plays during her time at high school, and showed immense acting potential, she didn't pursue a degree in the field, so in 1986, she graduated from Yale University magna cum laude with a Bachelor's degree in psychology.
Roles in TV series
Jessica made her TV debut in 1988, when she became a regular cast member of the popular ABC soap opera "One Life to Live", created by Agnes Nixon, playing the recurring role of Megan Gordon Harrison from 1988 to 1992, with several short appearances in later seasons. For her performance, Jessica was nominated for a 1992 Daytime Emmy Award for Outstanding Lead Actress in a Drama Series, but the award went to her co-star Erika Slezak instead. "One Life to Live" was one the longest-running series on the American television, having aired 45 seasons and over 11,000 episodes, particularly notable for being the first daytime drama to feature an ethically and socioeconomically diverse set of characters. The series concluded its long run in 2013, when the final season was released on the streaming platform, Hulu.
In 1991, she played Lorraine Murray in the biographical mini-series "A Woman Named Jackie", which centers around President Kennedy's wife, Jackie Onassis. Following the conclusion of her work in "One Life to Live", in 1992, she guest-starred in an episode of numerous successful series, such as "Home Improvement", "Murder, She Wrote" and "Flying Blind". In 1995, she played Jerry Seinfeld's girlfriend in an episode of the popular sitcom "Seinfeld", entitled "The Label Maker".
Jessica played one of the leads in the seven episode long comedy "The Last Frontier" in 1996, created by David Zuckerman, and which also starred Anthony Starke, John Terlesky and Patrick Laboyorteaux. In the same year, she played the character Laura Crimmins in the crime series "Murder One", which also starred Mary McCromark, Michael Hayden and J.C. MacKenzie. In the following years, she made short appearances in numerous series, including "Life's Work", "ER", "The Nanny", and "Party of Five".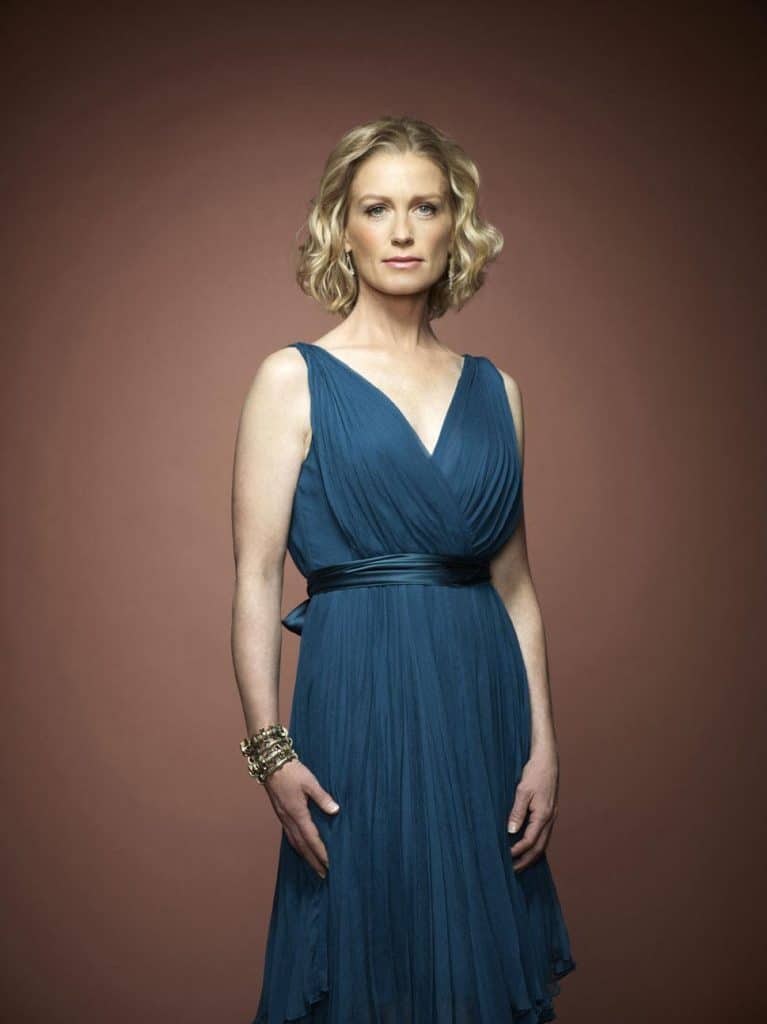 In 1998, she starred in 15 episodes of the long-running soap opera, "Sunset Beach", playing the character Diane Wood.
From 1999 to 2003, Jessica played Gillian Gray in another daytime drama, "Judging Amy", developed by Barbara Hall, and which also starred Amy Brenneman, Dan Futterman and Richard T. Jones. The series aired on CBS for six seasons, from 1999 to 2005, and follows a judge who serves in a family court, with many of the episodes focusing on family-related cases that she adjudicates; it was based on the real life experiences of Amy Brenneman's mother. "Judging Amy" received 13 awards and 47 nominations, including a 2003 Primetime Emmy Award, won by Tyne Daily for Outstanding Supporting Actress in a Drama Series.
Following her success in the series, Jessica was invited to guest star in several critically-acclaimed crime series, such as "CSI: Crime Scene Investigation", "Criminal Minds" and "Boston Legal".
From 2008 to 2014, she starred in the HBO's popular fantasy series "True Blood", created and produced by Alan Ball, and which starred Anna Paquin, Stephen Moyer and Sam Trammel. It was based on a series of novels by Charlaine Harris, entitled "The Southern Vampire Mysteries", the main premise exploring the alternate reality in which vampires exist, and try to become integrated into human society. Jessica plays the role of Nan Flanagan, the official spokesperson of the American Vampire League. "True Blood" is notable for containing a number of explicit scenes, and fans of the series drew comparisons between its premise and the LGBT rights movement. The series is one of HBO's biggest commercial successes, attracting up to five million viewers per episode, and winning 38 awards, including a Primetime Emmy.
In 2010, Jessica played the recurring character Madeline Peterson Woods, in 25 episodes of the soap opera "Days of Our Lives", created by Irna Philips, Allan Chase and Ted Corday. It has been airing since 1965, making it the longest-running TV series in the US, and second only to "Coronation Street", which has been airing in the UK since 1960.
Jessica starred in three episodes of the popular fantasy crime series "Grimm" in 2012, playing the character Catherine. Her most recent TV series role was in the 2020 sci-fi comedy "Upload", created by Greg Daniels and starring Robbie Amell, Andy Allo and Zainab Johnson, its main premise exploring the possibility of people being able to choose their own afterlife upon their death.
Roles in movies
Jessica made her film debut in 1988, when she starred in the horror comedy "Flesh-Eating Monsters", written and directed by James Aviles Martin.
In the following year, she appeared alongside Sandra Bullock, in the comedy "Who Shot Pat?", written and directed by Robert Brooks.
In 1993, she was cast in the thriller "Rising Sun", based on the eponymous novel by Michael Crichton. The film was directed by Phillip Kaufman, and follows two detectives played by Sean Connery and Wesley Snipes, as they investigate the death of an escort girl in the Japanese district in Los Angeles, California.
A year later, Jessica appeared in the fourth installment of the "Revenge of the Nerds" franchise, entitled "Revenge of the Nerds IV: Nerds in Love". In 1995, she played the character of O.J. Simpson's late wife, Nicole Brown Simpson, in the biographical TV drama "The O.J. Simpson Story", and in the same year, she appeared alongside Jim Carrey, Val Kilmer and Nicole Kidman, in the Oscar-nominated superhero film "Batman Forever".
The movie was directed by Joel Schumacher, and follows Batman as he battles Two-Face and The Riddler, with the help of his sidekick, Robin.
Jessica played one of the leads in the 2002 comedy "Secretary", based on the short story by Mary Gaitskill, directed by Steven Shainbers, and which also starred James Spader and Maggie Gyllenhaal.
In 2007, she appeared alongside Tim Allen, John Travolta and William H. Macy in the action comedy "Wild Hogs", directed by Walt Becker, and written by Brad Copeland. Later that year she played Mrs Evans in the second installment of the "High School Musical" franchise, and in the following year, she reprised her role in "High School Musical 3: Senior Year", a Disney-owned franchise centered around the series of three musical rom-com movies, while it also includes live musicals, books and TV series. The first installment was released on Disney Channel on 20 January 2006, and following its huge success, two sequels were developed.
The most recent movie appearance for Jessica was in the 2016 family drama "Diagnosis Delicious", directed by Ron Oliver, and which also starred Maya Stojan, Ryan Rottman and Tanya Chisholm.
Love life and husband
Jessica is married to Robert Koseff, a financial manager from Los Angeles. The two married on 26 September 2004 in a private ceremony, after having dated for five years. They have a daughter named Samara Barnes Hallam Koseff, born on 24 March 2003.
Jessica and Robert seem to be in a happy marriage, and often upload pictures featuring each other onto their Instagram accounts.
Hobbies and interesting facts
She has a pet ginger cat called Maizie.
Her relative Amos Tuck was a prominent political figure in New Hampshire, and one of the founders of the Republican Party, despite which Jessica has voiced her support for Democrats multiple times on her Twitter account '@jesstuck'. Another relative of hers, Edward Tuck, was a famous banker, diplomat and a philanthropist.
She picked up pottery as a hobby, and has said that she loves how relaxing and peaceful it is, comparing it to meditation.
Jessica's daughter Samara is aspiring to become a professional ballet dancer, and is a student at the performing arts school, Westside Ballet of Santa Monica.
Appearance, age and net worth
Jessica is 58 years old. She has shoulder-length blonde hair and blue eyes, is 5ft 7ins (1.7m) tall, and weighs around 120lbs (55kgs).
As of June 2021, her net worth is estimated at more than $5.6 million.