Who is Amber Midthunder?
Amber Midthunder was born on 26 April 1997 under the zodiac sign of Taurus, in Santa Fe, New Mexico USA. She's a 23-year-old actress, director, producer, and writer, probably best recognized for landing the role of Kerry Loudermilk in the FX superhero action-drama series "Legion" (2017-2019), and featuring as Rosa Ortecho in The CW's sci-fi drama series "Roswell, New Mexico" (2019-present).
How rich is she, as of now? Amber Midthunder Net Worth
As of early 2021, Amber Midthunder's net worth is estimated at over $1 million; acquired through her successful involvement in the entertainment industry. She has garnered 30 television and film acting credits since she launched her career back in the early 2000s.
Early Life, Parents, Nationality, Ethnicity, Educational Background
Amber Midthunder spent her early years in her hometown of Santa Fe, where she was raised by her father David, an actor, and her mother Angelique Midthunder who works as a casting director. She holds American nationality and belongs to the mixed ethnic group. Her father is a Native American, and both of them are enrolled tribal members at the Fort Peck Sioux Indian reservation. Regarding her education, she went to a middle school at the Academy for Technology and the Classics in Santa Fe, then after completing her ninth grade, Amber was home-schooled.
Career Beginnings
Amber Midthunder developed her love for acting very early under the influence of her parents. She started her acting career at the age of five by making her debut film appearance as a little girl in the 2001 action crime drama film "The Homecoming Of Jimmy Whitecloud", written and directed by Paul Winters. It was followed by her portrayals of Calusa Tribe in the 2002 horror action-adventure film "Deadly Species", and as little sister in the 2004 short drama film "Reservation Warparties", directed by her mother Angelique.
Her next role came four years later, when she played a candy store girl in Christine Jeffs' comedy-drama film "Sunshine Cleaning", along with Amy Adams, Alan Arkin, and Emily Blunt.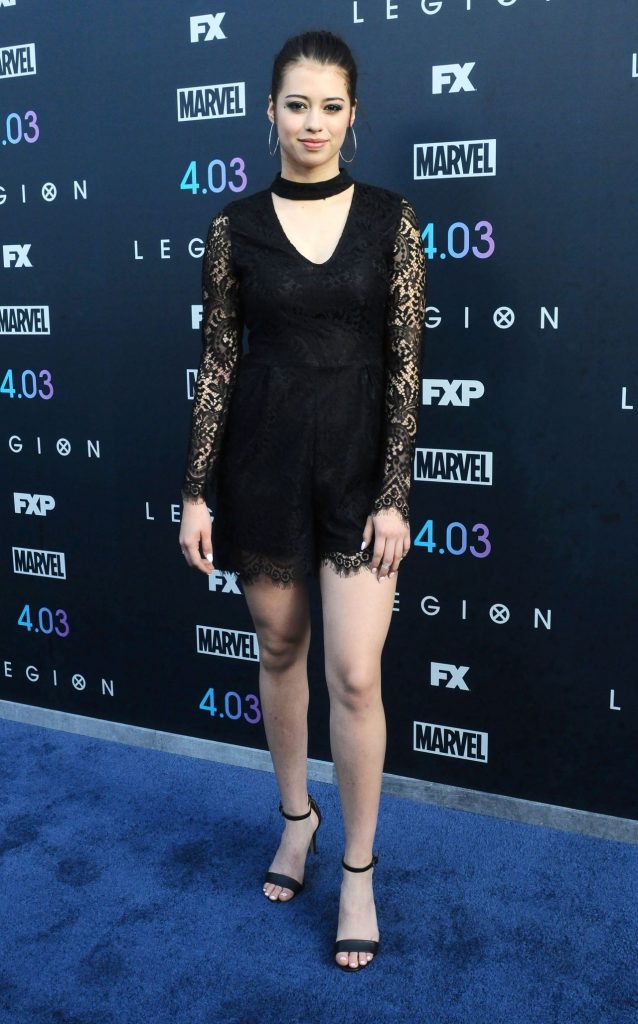 By the end of the decade, she'd also starred as a female student in the 2008 comedy-drama film "Swing Vote", and as young Amaya Bishop in the 2009 independent thriller film "Not Forgotten".
Rise to Fame
In 2012, Amber made her debut TV appearance as Lilly Stillwater in the pilot of the A&E network's modern Western crime drama television series "Longmire", and two years later reprised the role in the series' episode "Miss Cheyenne". In 2013, she played Danielle in the horror film "14 Cameras", and wrote, co-directed, and starred as Abby in the short drama film "Don't", alongside her mother.
During the same year, she also co-directed and portrayed Rowan in the short thriller drama film "#nightslikethese", which earned her an Ellen Monague Award for Best Youth Work at the 2014 ImagineNative Film + Media Arts Festival.
Further Work
In 2014, Amber took the small role of a model in Sydney Freeland's drama film "Drunktown's Finest", guest-starred as Lana Cleary in two episodes of the Cinemax action series "Banshee", and played Julie C de Baca in the short comedy film "Gaming". Next came her portrayal of Nikki in the drama film "Spare Parts", and an appearance as Starlet in the episode "Emma Wilson's Father" of the USA Network mystery action-thriller mini-series "Dig", both in 2015.
During the same year, she also played Malya in the drama film "Bare", but it went uncredited. Thereafter, she was Kayla in the episode "Alone With Everybody" of The CW's fantasy supernatural drama series "The Originals", featured as Maria in the Christian romantic drama film "Priceless", and landed the role of Vernon Teller in the neo-Western heist film "Hell Or High Water", directed by David Mackenzie.
Worldwide Recognition
Amber Midthunder gained worldwide recognition after being chosen to portray Kerry Loudermilk in the FX superhero action-drama series "Legion", broadcast for three seasons from 2017 to 2019.
It was created by Noah Hawley, based on the Marvel Comics character David Haller, a.k.a. Legion, and starred such actors as Dan Stevens, Aubrey Plaza and Rachel Keller.
Concurrently, Amber continued to work on other projects. In 2018, she had the part of Lizzie in two episodes of the TV comedy mini-series "The Misadventures Of Psyche & Me", followed by her portrayals of Julie Dillon in Michael Civille's thriller film "Only Mine", Honey in the drama film "She's Missing", and Maya in the short drama film "Prayers Of A Saint", all in 2019.
Recent and Upcoming Projects
Amber then joined the cast of The CW's sci-fi drama series "Roswell, New Mexico", and has been starring in the role of Rosa Ortecho since then.
Side by side with filming the series, she also voiced BW in the pilot episode of the YouTube animated adventure-fantasy Western comedy series "Long Gone Gulch", and played a gas station clerk in the action thriller film "The Marksman", both in 2021.
Regarding her upcoming projects, it's announced that Amber will feature as Ellissia Hall in Dana Gonzales' drama film "Centurion The Dancing Stallion". Furthermore, she will play Tantoo in the action thriller film "The Ice Road", which was recently completed. She will also produce "The Wheel", and portray Albee in the drama film, which is currently under post-production.
Appearance and Vital Statistics
Amber Midthunder has long dark brown hair and dark brown eyes. She stands at a height of 5ft 5ins (1.65m), while her weight is around 121lbs (55kgs), and her vital statistics 34-25-34, bra size 34A. Her dress size isn't available – her shoe size is 6 (US).
Personal Life
Amber Midthunder is very secretive when it comes to speak about her personal life. She tends to keep her private life far away from the eye of the public. It's believed that she is single at the moment.
In her spare time, Amber enjoys horse riding, boxing, and reading books.
Her current residence is in Los Angeles, California.