• Athena Karkanis is a Canadian-born actress of Greek and Egyptian descent.
• She studied political science at McGill University before pursuing her acting dreams in New York City.
• Athena's breakthrough role was in the horror saga "Saw" and she is currently starring in "Manifest".
• She has a five-year-old daughter, and her net worth is estimated at over $1 million.
• Athena also does voice-over work for audiobooks and video games.
Who is Athena Karkanis?
Athena Karkanis is a Canadian-born actress of Greek and Egyptian descent, who also specializes in voice-over work. Measuring 5ft 7ins tall and weighing around 57kgs (126lbs), with vital statistics of 37-25-37, Athena has been in the acting profession since 2005. Keep reading to find out her net worth, who she's dating, and much more.
Athena's Early Years
Athena was born on 7 September 1981, in the small city of Lethbridge, Alberta, Canada. She studied political science at McGill University in Montreal, Quebec. Initially, she wanted to be a lawyer, but eventually abandoned that path to pursue her acting dreams.
In an old interview, Athena explained why she decided to leave a potentially prosperous law career for the fickle world of acting, saying: "When I was very young I was in lots of plays at school, but I never thought about acting seriously 'til I was an undergraduate, planning for law school. When I got the opportunity to go to New York and study acting, I decided to put the idea to rest… Just to go there and get it out of my system. But something else happened. It just felt so right. I've never looked back." This was definitely a wise decision, because as of today, Athena has an impressive 88 filmography credits, and more projects lined up for her fans!
We don't know when, but at some point Athena relocated to Brooklyn, New York City. She spent some years studying at New York's Circle in the Square theatre school, and also appeared in a one-woman theater production in which she played over 40 different characters.
Apart from acting, Athena's strong point is sports: before making it big, she participated in judo, swimming, marathon running and triathlons. She speaks fluent Greek, German and Italian, and also studied Arabic at one point of her life. The actress is low-key and keeps her family off social media, so there's little information about them.
Athena's Rise to Stardom
Athena first hit our screens in 2005, with a bit role in an episode of "1-800-Missing".
From then on she appeared in a couple of episodes of other series, such as "Kojak" and "Kevin Hill" with small parts.
Before landing her first recurring role, Athena dabbled in voice-overs, including as Harmony Bear in "The Care Bears Big Wish Movie". The next year, the talented star appeared in 26 episodes of animated series "Skyland", voicing the role of Diwan.
2007 wasn't a bad year for the actress either, as she appeared in 13 episodes of "The Best Years" and also made her first appearance in the fourth installment of the infamous horror saga "Saw". Athena's role as Agent Lindsay Pérez definitely helped her gain more fans, and two years later she returned in "Saw VI".
Athena never stopped working once she broke into the acting profession, and between 2008 and 2010 played Agent Massi in "The Border". She also had bit parts in series including "Almost Heroes", "Covert Affairs", "Supernatural", "InSecurity", and "The Ron James Show". TV movies became another of Athena's specialties, and you can see the actress in "Secrets of Eden", "Certain Prey", and "Love is Dead".
Without a doubt, one of Athena's best-known roles is her portrayal of Grace Stone in "Manifest". So far, the actress has appeared in 33 episodes between 2018 and 2021, and is one of the main characters.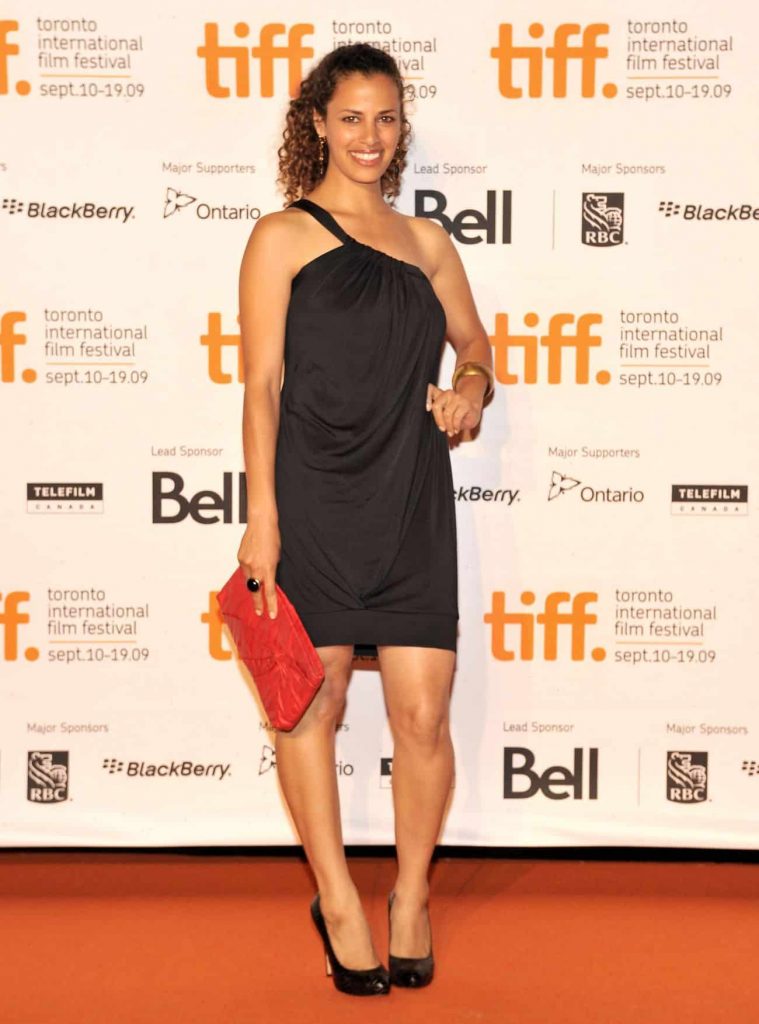 Grace has recently had a baby, so it looks like Athena will be part of the "Manifest" family for a long time to come.
Fans of Athena will be pleased to know that the actress has an upcoming project in the works. "Maternal" is a thriller movie currently in its post-production phase. Athena was filming steadily in 2020, which definitely means the movie will be out in late 2021.
Apart from acting, the multi-talented actress also narrates audiobooks, and does voice-over work for videogames. Her versatility is what has helped her survive in the entertainment industry: so far, Athena's done pretty much all the genres, from political series to animated productions to hospital dramas.
Athena's Personal Life
Thanks to her acting skills and beauty, Athena has garnered an impressive 50,000 Instagram followers. The actress uses the social media platform to show her fans the things she loves most in life, and post about her current and upcoming projects.
From Athena's Instagram, we discovered that she has a five-year-old daughter – father unnamed –  loves going on mountain trips, and likes to champion political causes such as Black Lives Matter.
The actress is a proud feminist, and posts inspirational women on her feed. Food is another of Athena's passions in life, and many of her Instagram posts are dedicated to cuisine and gastronomy.
As for Athena's private life, there's no news on that front.
She has a great relationship with onscreen husband Josh Dallas, and the pair have similar interests such as traveling and political justice, but Athena and Josh definitely aren't dating, because the handsome actor is blissfully in love with fellow actress Ginnifer Goodwin. That means that we have no current news about Athena's current dating life, or if she remains with the father of her daughter.
However, it's possible that Athena is still in a relationship with her Canadian political journalist boyfriend who she mentioned in a 2009 interview with The Star. If that's true, it means the couple have been together for over ten years.
Athena's Wealth
As of late 2020, several reputable sources listed Athena's net worth as over $1 million, which is easy to believe, because the multi-talented actress has several side projects when she isn't on set.
We don't know how much Athena earns per episode of "Manifest", but we can tell you that the popular NBC series pays extras around $165 for ten hours of work. As one of the main characters, Athena will definitely earn much more. The actress has appeared in almost all the episodes of the supernatural series so far, adding considerably to her net worth.
Voiceover work is also a lucrative industry which pays well. Seasoned voiceover talents can charge up to $5,000 to narrate an audiobook, and new rules stipulate that video game voiceover actors be paid around $350 an hour or more. Due to the scope of Athena's talents and her hardworking attitude, we definitely believe her net worth reaches seven figures.