• Donovan Patton is an established American voice actor, singer, actor, and host.
• He is 43 years old and was born in Guam, USA.
• Patton gained recognition for his role as Joe in Nickelodeon's "Blue's Clues".
• He's been nominated for nine Emmy Awards, including the 2005 Daytime Emmy Award.
• His net worth is estimated at close to $2 million.
Donovan Patton is an established American voice actor, singer, actor, and host, who became popular as Joe for his praised contribution to Nickelodeon's "Blue's Clues" kids show.
Early Life, Education Background
Donovan Patton was born under the Pisces zodiac sign on 1 March 1978, in Guam, USA, where his father Michael Patton who was a Meteorologist for the US Air Force. His mother Danene Curtis worked for the Lymphoma and Leukemia Society. He was raised alongside his brother Casey Patton. The actor is 43 years old as of 2021.
He had a rough childhood because his parents separated when he was barely three years old, after which he moved to Colorado with his mother and brother. When he was 12, they relocated to Las Vegas, Nevada, and spent the rest of his childhood there.
When Donovan was 18 in 1996, he transferred to Interlochen Centre for Arts, situated in Michigan, as he'd become very interested in acting, and would frequently feature in stage plays such as "Much Ado About Nothing" and "Romeo and Juliet" by Shakespeare, before he landed the role of Joe in "Blue's Clues".
Career Beginning and Rise to Stardom
Patton made his career debut in 1996 when he portrayed a waiter in the action movie "Dr. Ice".
He had his career breakthrough when he was cast in "Blue's Clues," which follows the story of Blue, an animated character – a dog – which leads the host and viewers on a wide array of adventures, including treasure hunts. "Blue's Clues," is an award-winning preschool children's series that first aired in 1996, and was developed by Todd Kessler, Traci Johnson, and Angela Santomero. The show captivates its viewers with its colorful cut-out animations, a relaxed home-based setting, puzzles and games, which quickly gained success as soon as it was released. Steve Burns was the host for the six years when the show aired on Nickelodeon, before he left in 2002.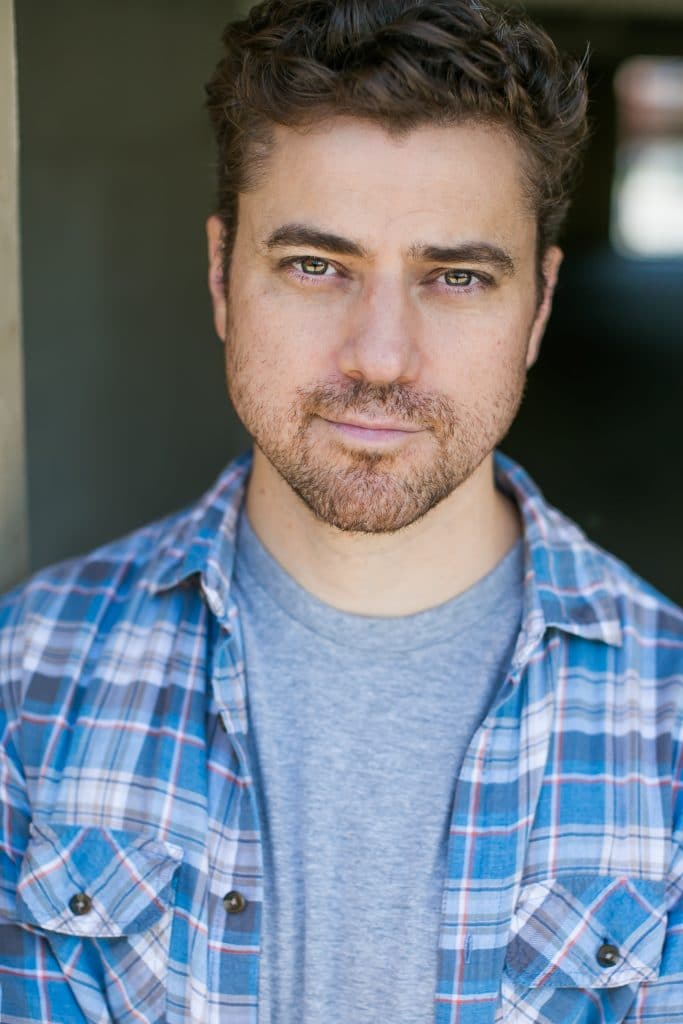 He was replaced by Donovan who became equally famous, and he hosted for four years. Following the success of the "Blue's Clue" show, its spin-off entitled "Blue's Room" was produced in 2004, and to celebrate the show's tenth anniversary, all the program's songs were compiled and used to create the album "Blue's Biggest Hits."
Donovan's success in "Blue's Clues" earned him recognition, and in 2010 he was selected to voice Bot in "Team Umizoomi," which aired on Nickelodeon until 2015. He's also has featured in several TV series, including the Primetime Emmy Award-winning "Nurse Jackie" (2009) that follows the story of an emergency room nurse who is a drug addict and has a habit of bending rules to meet the demands of her job; it stars Eddie Falco and Merritt Weaver.
Then in "Blue Bloods" in 2010, and in 2012's "Phamboy," which was directed by Lawrence Feeney, who is his longtime friend. Then in the Mark Finguerra-directed "Awake" (2013) – Mark noticed Donovan's prowess when he was auditioning for the role, and praised his skills and described him as a tremendous actor and a complete professional as he revealed during an interview. He featured in "One Life to Live " soap opera of 2014, in which he assumed the role of a 'very angry man', and the same year provided the voice for several characters in Cartoon Network's "Clarence".
Since 2016, Patton has been regularly cast in the Angela Santomero-created "Creative Galaxy," an animated children's series that is now in its third season, which follows the adventures of Epiphany and her sidekick Arty, as they go in pursuit of galaxies to resolve problems using art. The show started airing in 2013 and has received many positive reviews since its first season aired.
Donovan has also made a notable contribution in William Stribling's "Lies I Told My Little Sister" comedy-drama film, and another of Donovan's recent roles has been in the animated film "Ralph Breaks the Internet" (2018), which is a "Wreck-it Ralph" sequel
Donovan has made contributions to many video games as a voice-over actor, including "Halo 5: Guardians," "Lego Jurassic World," (Grand Theft Auto V (GTA 5), "Star Wars: The Old Republic – Knights of the Fallen Empire." Some of his recent works include "Horizon Zero Dawn: The Frozen Wilds" and "God of War"(2018), in which he provided additional voices.
Patton has bagged several awards, including a Peabody Award (2001) and 2014's Best Actor Award at Lady Filmmakers Film Festival for his important role in "Lies I Told My Little Sister," and has been nominated for nine Emmy Awards, including the 2005's Daytime Emmy Award.
Personal Life
Donovan is a married man who tied the knot with Jacqueline 'Jackie' Patton a few years ago.
There is no information on the internet regarding how, where, and when Patton and Jacqueline met, and since they began dating, they have managed to keep all their personal details away from the spotlight. Jackie has welcomed two children together with her husband, daughter Sasha and son Jones Patton. She is a professional photographer, who's revealed that she's very passionate about her work. She likes attending weddings, where she records all the important moments. She's very active on Instagram, and uses her account to promote her work, as well as post photos of herself with her children and husband.
Donovan's uncle, George S. Patton, was a famed World War II general, known as 'blood and guts'.
Weight, Height, and Physical Stats
The actor is American of white ethnicity, who has an athletic body he's 6ft (1.82m) tall and weighs around 170lbs (79kg). His eye color is light brown, and he has dark brown hair.
Net Worth
Donovan has garnered massive popularity from all age groups due to his praised voicing skills in animated series and TV shows. He has earned his net worth through his career as a singer, voice actor, film, and TV actor.  As of 2021, Donovan's net worth is estimated at close to $2 million.