• Meredith Baxter is a 75-year-old American actress with over 100 acting credits to her name.
• She is best known for her role as Elyse Keaton in the series "Family Ties", and her Primetime Emmy nomination for her role in "A Woman Scorned: The Betty Broderick Story".
• She has been married four times and is currently married to Nancy Locke.
• She is known for her long blonde hair and green eyes.
• Her net worth is estimated to be over $7 million.
Who is Meredith Baxter?
She has over 100 acting credits to her name, however, Meredith Baxter is probably still known best for her role as Elyse Keaton in the series "Family Ties" from 1982 to '89. She starred opposite Michael J. Fox and Michael Gross in this comedy-drama which followed the story of the lives of ex-hippies Elyse and Steven, and their children.
To movie lovers, Meredith is perhaps known best for her roles in numerous TV movies, such as "A Woman Scorned: The Betty Broderick Story" in 1992, which brought her a Primetime Emmy nomination for Outstanding Lead Actress in a Miniseries or a Special.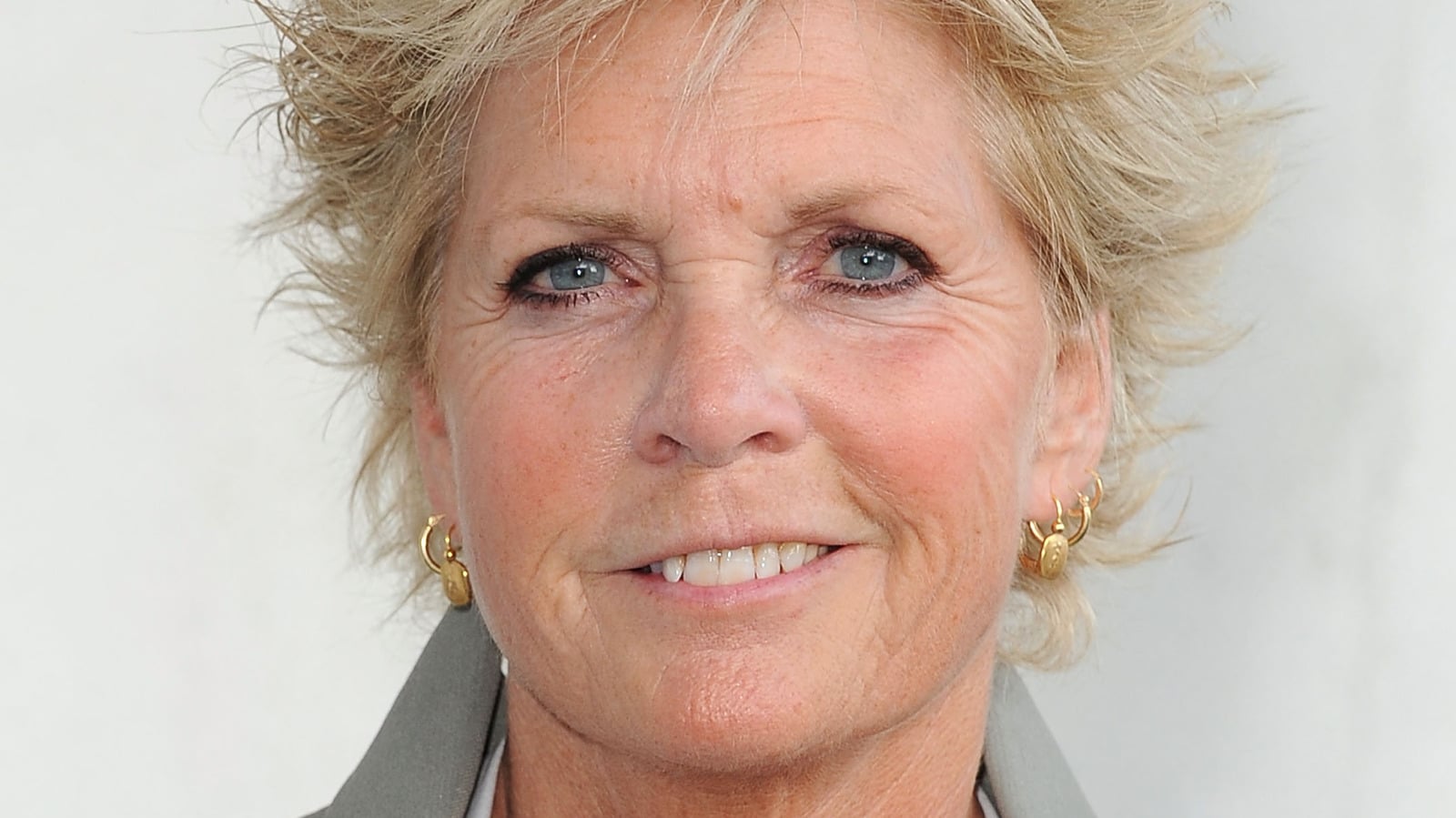 Early life, family, and education
Born under the zodiac sign of Cancer on 21 June 1947, Meredith Ann Baxter is today aged 75. She hails from South Pasadena, California USA, thus she holds American nationality. Her mother, Whitney Blake, was also an actress, and a producer and director, while her father Tom Baxter was a radio announcer. Meredith has two brothers, Brian and Richard, about whom nothing is known.
When their parents divorced, Meredith and her brothers lived with their mother, but a big part of their childhood was their stepfather, comedy writer Allan Mannings.
Meredith had an interest in acting from an early age. She attended James Monroe High School, and then transferred to Hollywood High School. She also attended Interlochen Center for the Arts in Michigan during her senior year, but returned to Hollywood High School and matriculated in 1965.
Upon matriculating, she didn't go to college but pursued her dream to become a successful actress.
Roles in series
Although there were not many prospects for success, she didn't give up. Meredith went from audition to audition, and finally made her acting debut as Millie in an episode of the series "The Interns" in 1971. Later that year, she made an appearance in "The Young Lawyers", "Insight", and "The Partridge Family".
In 1972, Meredith was cast to play Bridget in the comedy series "Bridget Loves Bernie", starring opposite David Birney. The series followed the story of a Jewish cabbie and a rich Catholic girl who are just married and now struggle with their differences every day. The series was canceled in 1973, after one season.
From 1976 through 1980, Meredith was seen as Nancy Lawrence Maitland in the series "Family", which brought her two Primetime Emmy nominations for Outstanding Continuing Performance by a Supporting Actress in a Drama Series, in 1977 and '78.
Next, Meredith was cast to play Elyse Keaton in "Family Ties", and was seen in 172 episodes from 1982 until 1989.
The early '90s saw her mostly guest-starring, and one of her roles as Paula Hensen in an episode of the series "CBS Schoolbreak Special", brought her a Daytime Emmy nomination for Outstanding Performer in a Children's Special in 1994.
Meredith portrayed Flynn Sullivan in 13 episodes of the series "The Faculty" (1996), followed by her role as Macy in "Spin City", starring Michael J. Fox.
In the early 2000s, Meredith was seen in an episode of the series' "7th Heaven" (2003) and "Half & Half" (2004). She had numerous guest roles in the following decade, until she was cast to play Maureen Russell in the series "The Young and the Restless" in 2014.
This romantic drama is a long-running soap which began airing in 1973; it follows the story of the lives of the Abbott and Newman families, and the show had 832 award nominations and won 302. Meredith was nominated for the Daytime Emmy Award for Outstanding Special Guest Performer in a Drama Series.
Next, she was seen as Bonnie in 10 episodes of the series "Finding Carter" (2014-2015), and guest-starred as Joanna in "Code Black" in 2016, which was her most recent television series appearance.
Roles in movies
Meredith made her big-screen debut as Tracy in the 1972 comedy-drama "Stand Up and Be Counted", also starring Jacqueline Bisset and Steve Lawrence. Later that year, she was seen as Eve Garrison in the horror "Ben", about a boy who befriends the leader of killer rats, which was nominated for the Oscar-Best Music, Original Song.
As mentioned, she has had numerous roles in television movies, and since there are too many to list, we have selected some of her most notable. Meredith made her first TV movie appearance as Carol Enders in "The Invasion of Carol Enders" in 1973, which was also her first lead role.
In the following years, she was seen in "The Stranger Who Looks Like Me" (1974), and "The Impostor" (1975), among many others.
In 1976, she returned to the big screen playing Debbie Sloan in the historical drama "All the President's Men", starring Dustin Hoffman, Jack Warden and Robert Redford, which had 21 award nominations, and 17 wins, including four Oscars (Best Sound, Best Art Direction-Set Decoration, Best Writing, Screenplay Based on Material from Another Medium, and Best Actor in a Supporting Role- Jason Robards).
The '80s saw Meredith in the TV movies "Take Your Best Shot" (1982), "Kate's Secret" (1986), and "She Knows Too Much" (1989), among many others.
She starred as Virginia De Leo opposite Malcolm McDowell in the 1990 thriller drama "Jezebel's Kiss", which was poorly rated by both critics and the audience. Meredith returned to the TV screen in "A Woman Scorned: The Betty Broderick Story", then reprised her role in the 1992 sequel "Her Final Fury: Betty Broderick, the Last Chapter", which brought her a nomination for the American Television Award- Best Actress in a Made for TV Movie.
Meredith's TV movie roles followed one after another, and some of the most notable were in the movies "Miracle in the Woods" (1997), "The Wednesday Woman" (2000), and "Angel in the Family" (2004).
When it comes to her big-screen roles, she co-starred in "The Mostly Unfabulous Social Life of Ethan Green" (2005), "The Onion Movie" (2008), and "Undateable John" (2019).
Most recently, Meredith was seen as Carla Kilgore in the 2020 TV movie "Christmas on the Vine", a romantic drama also starring Jon Cor and Juliana Guill, which had three award nominations and won one.
Love life, spouse, and children
Meredith appears to have had an interesting love life, which she's revealed in her memoirs which were published in 2011. She has been married four times. Meredith's first husband was actor Robert Lewis Bush; the two married on 23 June 1966, their first child, Theodore was born on 10 May 1967, and their daughter Eva was born on 6 August 1969. However, Meredith and Robert divorced in November 1971.
She met her future second husband, David Birney, on the set of "Bridget loves Bernie", and the two married on 10 April 1974. Their first child, Kathleen Jeanne was born on 5 December 1974, and ten years later, Meredith gave birth to their twins, Mollie Elizabeth and Peter David (2 October 1984). In her memoirs, Meredith wrote that allegedly David Birney abused her, which he denied. The two divorced in 1989.
'Family Ties' star Meredith Baxter has tied the knot! She married Nancy Locke this weekend – click "like" and share this photo to congratulate the couple: http://bit.ly/1gSxIip

Posted by Freedom to Marry on Monday, December 9, 2013
Her third husband was Michael Blodgett, also an actor, and their marriage lasted from 1995 until 2000.
Meredith spoke publicly about her sexual orientation in 2009. Sometime in 2005, she met Nancy Locke, and the two began a secret relationship. It was hard for Meredith to come out gay publicly, but eventually she did. The two married in 2013 – the intimate wedding ceremony was held in Los Angeles, California.
As of late 2022, Meredith and Nancy are still together.
Appearance and measurements
Meredith is known for her long blonde hair and green eyes. Judging by the critics and the audience, in the early '80s, she was considered one of the most beautiful actresses. Today, she weighs around 130lbs (59kgs) and is 5ft 7ins (1.7m) tall, with vital statistics of 33-25-33.
Net worth
During her more than 50-year-long career, Meredith has earned a hefty sum of money, thanks to her talent. According to sources, as of December 2022, her net worth has been estimated at over $7 million.