• Brian Stepanek is an actor, director, and producer born in Cleveland, Ohio in 197•
• He studied communications at Syracuse University and performed in local theatres before finding success in the entertainment industry.
• Brian rose to fame in 2000 with his role on the show "The West Wing" and later through the Disney Channel show "The Suite Life of Zack & Cody".
• He also appeared in "Nicky, Ricky, Dicky and Dawn" and "Young Sheldon", and has directed several films.
• Brian has a net worth of $2 million.
Who is Brian Stepanek?
Born on 6th February 1971, in Cleveland, Ohio USA, Brian Stepanek is a well-known actor and director, who has appeared in a number of successful shows and movies. Brian is 6ft 1in (185cm) tall, and weighs about 165lbs (75kgs). However, there's a lot his fans don't know: how many children does he have? What's his wife's name? Keep reading to find out.
Brian Before the Fame
Before fame, Brian matriculated from Gilmour Academy in 1989 and went on to study at Syracuse University for a communications major. Already passionate about acting from a young age, Brian performed in several local community theatres during his grade and high school days, and in a number of productions while in university.
Following a move to Chicago, Brian toured with The Second City – which advertises itself as the world's "premier comedy club, comedy theater, and school of improvisation" – and earned a living with a combination of commercials, voiceover jobs, and musical theatre roles.
Already making a name for himself in the theatre community, Bill won the prestigious Chicago's Jeff Award for depicting Bill Snibson in the musical "Me and My Girl", which is what inspired him to move to Los Angeles and advance professionally.
Being a low-key celebrity, we don't know much about Brian's parents or extended family.
Brian's First Roles
In 2000, Brian scored his first small role in the political drama series "The West Wing", appearing in one episode as the Senator's aide. Two years later, he appeared in episodes of "What I Like About You", "JAG", and "The Drew Carey Show". In the same year, Brian debuted in the film industry playing one of the police officers in the classic hood comedy "Friday After Next".
Slowly but surely, the skilled actor built up his portfolio thanks to popular sitcoms such as "Malcolm in the Middle", although he also lent his talents to gritty dramas including "Six Feet Under". In 2004, Brian landed his first recurring role doing voiceover work for "Father of the Pride", a humorous animated sitcom which was pulled when the interest for CGI primetime series died down.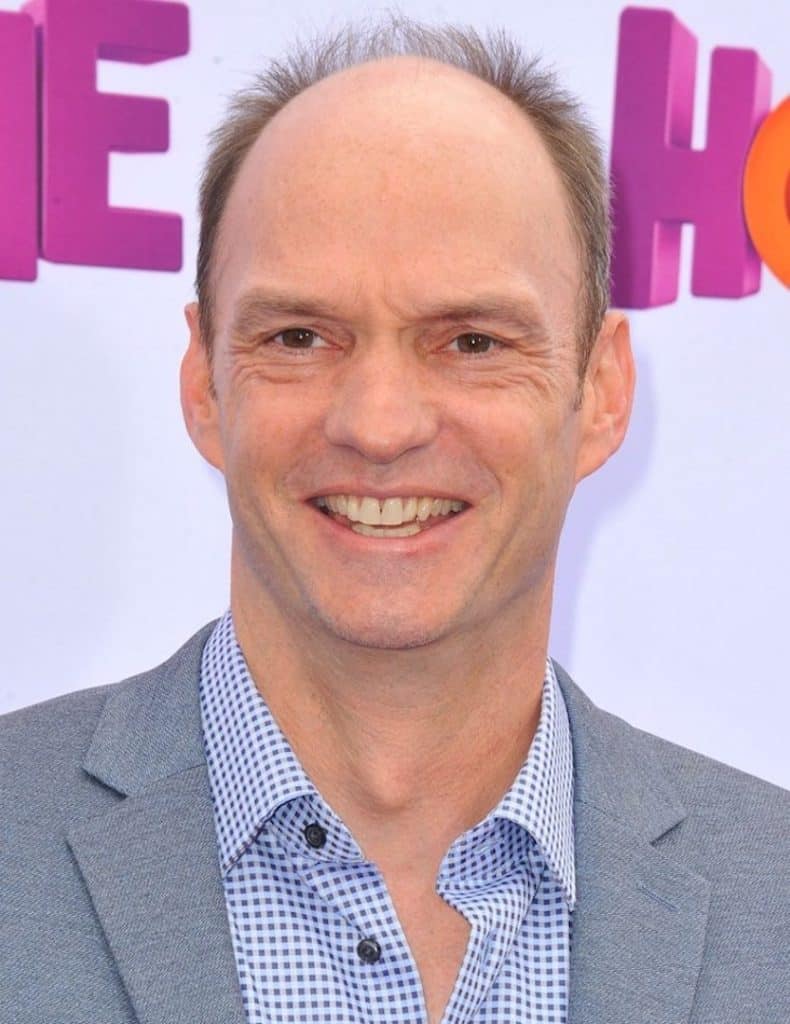 However, it wouldn't be until 2005 when the thespian joined the cast of "The Suite Life of Zack & Cody", a role which would change his life for the better.
Brian's Most Notable Roles
Any self-respecting Zack & Cody fan knows that Brian brought life to Arwin Quentin Hochauser, the Tipton Hotel's loveable resident engineer. Arwin was such a popular character during 27 episodes of the series that there were even discussions about him getting his own spin-off show; sadly, the plans fell flat. The pilot episode of the potential series, which was going to be named "Arwin!" or "Housebroken", is still floating around on YouTube for any interested viewers.
However, Brian did appear in three episodes of a Zack & Cody spin-off "The Suite Life on Deck", playing Arwin and Arwin's cousin Milo.
Appearing in the Disney Channel smash hit helped open doors for Brian, and from 2014 to 2018 he appeared in all 84 episodes of "Nicky, Ricky, Dicky and Dawn", another popular children's series created by Matt Fleckenstein and Michael Feldman. Alongside Lizzy Greene, Allison Munn and Aidan Gallagher, Brian was one of the main characters; he also got the chance to direct four episodes: "Diary of an Angry Quad", "The Quadshank Redemption", "#QUADGOALS", and "Quadbusters". The series was nominated for a total of twenty awards, and won a Primetime Emmy and a Young Entertainer Award.
By the time that series finished, Brian had already begun working with the cast of "Young Sheldon"; since 2017, he's appeared in 18 episodes to date. The series is a spin-off based around Sheldon Cooper, the main character of "The Big Bang Theory". Season five will premiere in October 2021, and it's likely that we'll see Brian again.
Brian & Directing
Many of Brian's fans don't know that the actor made his directing debut in 2011, with the satirical short film "Debt Limit". The low-budget short, starring himself and Eddie Jason of "Ocean's 13" fame, didn't go far, but did help Brian hone his producing and writing skills.
His last directing credit came in 2019, with an episode of the kids' series "Cousins for Life".
Of directing, Brian has said: "As a director you have a much larger role in telling the story – I'm not just breaking down my own character but everyone else's. When an actor asks me a question I can be confident that I can answer it because I've prepped that character as if I was going to perform it". He also added that the hours are much longer as a director than an actor, but that he's "so thankful" to transition into directing after years of hard work.
Brian's Personal Life & Family
In 2002, Brian married his longtime girlfriend Larisa, and they've been going strong ever since. The couple have three children, but have chosen not to share much information about them. Brian prefers to use his social media to promote the series he's working on, but the father has posted some photos of his kids, including a sweet April 2020 of his daughters painting his toenails, with the caption: "Anything to keep them from killing each other. #daddypedicure".
As someone who's worked with children for years, Brian has forged a close bond with many of his young co-stars who make frequent appearances on his Instagram account. In November 2018, the actor shared a snap of the whole crew of "The Loud House", and has previously spoken in interviews about the good relationship he shares with many of his on-set colleagues.
Brian's Net Worth
After two decades in the industry as of mid-2021, Brian has amassed a net worth of $2 million thanks to his long-running roles on hit shows. With several of his shows being renewed, and projects on the way such as "The Loud House" movie, and TV movie "Under the Bridge", this figure is likely to keep growing.