• Carly Foulkes is a 32-year-old model and actress
• She has an estimated net worth of close to $1 million
• She rose to fame as a spokesperson for T-Mobile 4G in television commercials
• She has also made appearances in advertisements for various fashion brands and graced the cover of the Mexican Elle magazine
• She is an avid animal lover, skateboarder, guitar player, singer, and video game player
Who is Carly Foulkes?
Carly Foulkes was born on 4 August 1988 under the zodiac sign of Leo, in Toronto, Ontario, Canada. She is a 32-year-old model and actress, probably best recognized for making appearances in a series of television commercials for T-Mobile 4G. She is also known for gracing the cover of the Mexican Elle magazine.
How rich is she, as of now? Carly Foulkes Net Worth
As of early 2021, Carly Foulkes' net worth is close to $1 million,acquired largely through her successful involvement in the fashion industry as a professional model. She's also increased her wealth as an actress, who has appeared in several short film titles to date.
Early Life, Parents, Nationality, Ethnicity, Religion, Educational Background
Carly Foulkes spent her early years in her hometown of Toronto, where she was raised by her father, whose name remains unknown, and her mother Pauline Foulkes; however, there is no information about their professions in the media, except that they are British, so she used to spend summers in England while growing up. She has two sisters, named Angie and Kimmy. Carly holds Canadian nationality, belongs to White Caucasian ethnic group, and is a Christian.
Speaking about her education, she attended Loretto Abbey Catholic Secondary School, an all-girl school located in the Hogg's Hollow neighbourhood of Toronto.
Career Beginnings in the Fashion Industry
Carly Foulkes became interested in modeling very early, and started her professional modeling career in 2001 when just 13 years old, initially working in the Toronto area. Right after her matriculation, Carly decided to move to the United States and settle in New York City, where she continued to pursue her career further. In no time, she signed a contract with modeling agencies, and then various offers started coming one after another, including landing modeling jobs in Asia and Europe.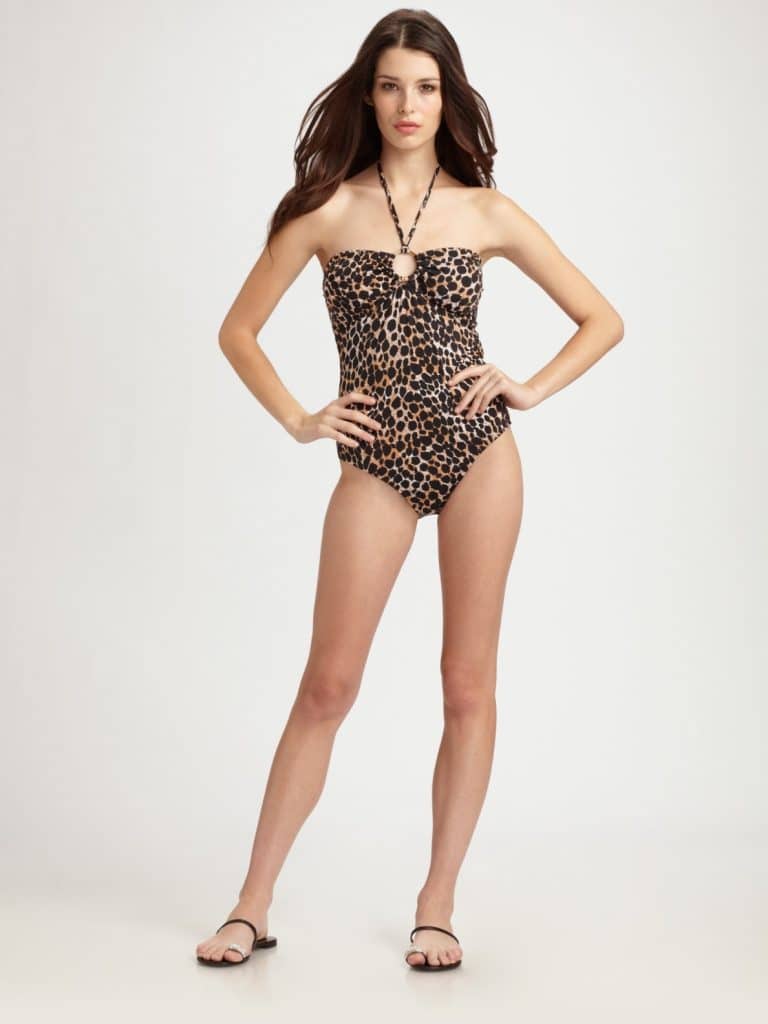 Rise to Fame as a T-Mobile Girl
Her career reached its zenith in the fall of the following year, when she was chosen to be a spokesperson for T-Mobile 4G, which led to her being featured in a series of the company's television commercials. Although she was initially supposed to appear in two or three advertisements, she eventually made appearances in a dozen commercials, which earned her enormous populairty. Over the time, she became a sex symbol thanks to the role of a T-Mobile girl, who usually wears pink/magenta-and-white summer dresses in the ads.
One of her most famous commericals was filmed in November 2011, when she performed "Home For The Holidays" alongside 100 other women in pink/magenta dresses, which was later edited into a music video and uploaded on YouTube. In April 2012, she replaced her summer dress with motorcycle leathers in another series of the company's ads, entitled "Alter Ego". After serving as a spokesperson for two and a half years, T-Mobile announced that she wouldn't appear in their next campaign. Nonetheless, she remains under contract with the company, so they will probably collaborate with her in the future.
Other Modeling Gigs
So far, Carly Foulkes has made appearances in a number of advertisements for such fashion brands as Abercrombie & Fitch, Tommy Hilfiger, Macy's, and Rugby by Ralph Lauren, among many others. In 2009, she even graced the cover of the April issue of the Mexican 'Elle' magazine. Most recently, Carly took the job of a catwalk model for Collina Strada's Autumn/Winter show in New York in 2019. She is currently represented by New York Model Management, Photogenics in Los Angeles, California, Sutherland Models based in Toronto, and Modelwerk in Hamburg, Germany.
Acting Career
According to her IMDB account, Carly Foulkes started her professional acting career by making her debut appearance as Pearl in the 2011 short romantic comedy film "The Blanket", written and directed by Claudine Marrotte. In the following year, she landed the role of Juliet in Justin Smith Shelton's short romantic drama film "Momentary", but it is yet to be released. It was followed by her portrayals of Jennie in the short drama film "Halfway Somewhere Else", and th 'It' girl in another short film, entitled "Running On Empty", both in 2013.
Four years later, Carly took the role of Sticks in the short sci-fi comedy film "Ugh!", directed by Jimmy Marble, and in 2018, she featured as herself in the music video for Collapsing Scenery's song "Modern World".
Appearance and Vital Statistics
Carly Foulkes is best known being a brunette, however, she recently dyed her hair blonde; she has dark brown eyes. She stands at a height of 5ft 9ins (1.75m), her weight is around 112lbs (51kgs), and her vital statistics 34-23-34. Her bra size is 34A, dress size 4 (US), and shoe size 8.5 (US).
Personal Life and Hobbies
Carly Foulkes manages to keep her personal life faw away from the spotlight. However, she revealed that she was romantically involved with a guy named Tyler back in the late 2000s and early 2010s. The public isn't aware of her current relationship status, however, it's believed that she is single at the moment.
In her spare time, she likes playing the acoustic guitar and singing.
She also enjoys skateboarding and playing video games. She is also an avid animal lover.
Her current residence is in Los Angeles, California.