• Sam Sheen is an upcoming American actress and model.
• She is the daughter of celebrity couple Denise Richards and Charlie Sheen.
• Sam has a turbulent family background, but she is close to her parents and siblings.
• Sam is an active influencer on social media and has done some modeling work.
• Her net worth is estimated to be around $1 million.
Sam Sheen is an upcoming American actress and model. She comes from a famous family, and is best known for appearing in "Two And a Half Men" and "VH1: All Access".
Early life, family, educational background
Sam J. Estevez was born on 9 March 2004, in Los Angeles, California USA. Sam was the first of two children to the actor celebrity couple Denise Richards and Charlie Sheen – Charlie's birth name is Carlos Irwin Estévez, hence Sam's real last name. Sam has a younger sister, Lola Rose Sheen and another four half-siblings, three from Charlie's other relationships – a half-sister Cassandra Jade Estevez, from Charlie's former girlfriend Paula Profit, and two half-brothers called Max and Bob Sheen, both with an actress Brooke Mueller – and one from Denise's other relationship, a half-sister Eloise Joni Richards, who was eight years old when Denise adopted her in 2011.
Sam's life so far has been largely impacted by her parents' and their personal struggles. The couple had a tumultuous relationship that officially lasted four years, but the ongoing drama is still not over. Charlie and Denise met in 2000 on set while filming "Good Advice", and became friendly, but no romantic feelings were involved. They met again in 2001, when Denise had a guest-starring role in "Spin City". The two hit it off, and by the second date Denise knew "he was the one". They were engaged by the end of the year and married on 15 June 2002. Charlie had a bad-boy attitude but seemed to have turned his life around.
Denise said "I fell in love with who he was when I met him: a strong man who could admit his weaknesses and work through them", People magazine reports. In 2003 the couple appeared in the "Scary Movie 3", playing Annie and Tom.
The trouble between the two started soon after Sam was born, and in March 2005, while she was heavily pregnant with their second child, Denise filed for divorce; Lola was born on 1 June 2005. The couple briefly reconciled, but in 2006 the divorce proceedings continued, finalized on 30 November 2006, but the custody battle was yet to begin. Denise accused Charlie of drug and alcohol abuse, violent mood swings, and porn consumption.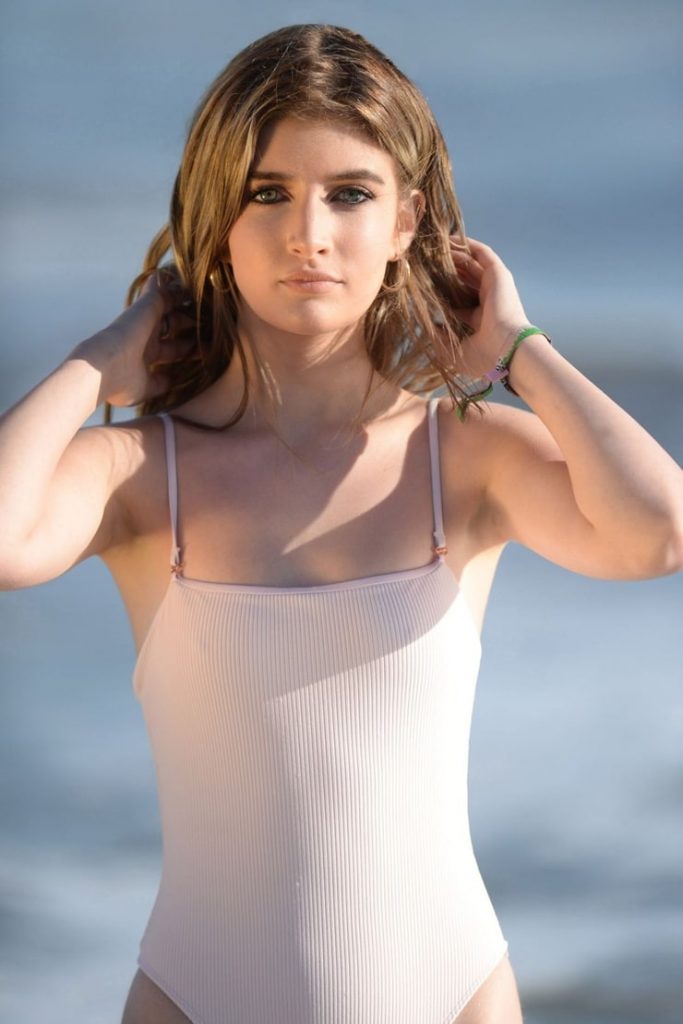 Even though Sam doesn't remember the divorce process, she has been traumatized by the custody battle and fights between her parents. The public humiliation and lashing out by her father has been hard on all of his children. For the next six years, Charlie and Denise were on sometimes good and sometimes bad terms. In 2012, they seemed to have burried the hatchet and became friends for their children's sake. There were rumors of them getting back together, but Denise has described their relationship at that time as "brother and sister".
In the years to come, they continued having swings in their relationship, and in 2017 Denise accused Charlie of owing her money for child support, and abandoning the trust fund they created for their children, telling People magazine: "There's a lot the kids don't know about their dad, and I'd like to keep it that way." Even though the court proceedings between the two are far from over, as of 2020 she told US Weekly: "Communication is great with him."
Through all this turmoil between her parents, Sam and her sister have mostly been living with their mom in Los Angeles. Since she was a small child, Sam has shown a love for dancing and acting.
Sami attended a private Christian school, and is currently a junior in a private high school in Los Angeles.
Career
Sam is still underage, but has been making appearances on the television screen since she was a baby. The first time she had screen time on a TV show was i "Two and a Half Men", only eight months old at the time and appearing as the child of her mother's character Lisa in the episode entitled "Yes, Monsignor". In 2006 little Sam appeared on "VH1:All Access", the show about celebrities and their lives, then in 2009 in 10 out of 17 episodes of her mother's reality TV show "Denise Richards: It's Complicated", aired in 2008 and 2009. After that Sam had a break from the camera and mostly did what other pre-teens and teens were doing.
In 2019 she reappeared on the TV screen, this time in "The Real Housewives of Beverly Hills" – one of the best-known reality TV shows in the US – Denise was one of the "housewives", and Sam would often appear in the episodes.
As a child of famous people, Sam has been in the limelight for the bigger part of her life, so she took the chance and tried her luck in becoming a social media influencer. Sam's TikTok account has a massive following, and one of her videos where she shows off her parents went viral in November 2020.
Sam is also immensely popular on Instagram as well, usually posting artistic portrait pictures of herself and her family. She sometimes does modeling work on Instagram, as well, and has accumulated over 22 million followers on this social network.
Denise wouldn't let young Sam try modeling in the real world before she turned 16 years of age, since when Sam has been doing modeling, and seems to be quite good and natural at it. One of her most recent modeling gigs was a photoshoot for Joyfolie.
Personal life, boyfriend
Her unstable childhood and family life has made young Sam very wary of who she lets into her life, so is very secretive and protective of her privacy. She has never openly spoken about having a boyfriend; again her mother didn't allow her to date before she turned 16.
Sam currently lives in Malibu with her sister Lola Rose, half-sister Eloise and their mother and her husband.
Hobbies, favorite things, and interesting facts
Sam has always loved music, and in a way found some comfort and escapism in it.
She has said that she would love to learn about acting, and has hopes of growing her acting career someday.
She is an avid animal lover.
Sam is very conscious of social issues and injustices, and became a member of the Black Lives Matter movement.
Appearance, clothing style
Sam is 5ft 5ins (165cm) tall and weighs about 115lbs (52kgs), with vital statistics of 36-30-36. Her most prominent physical features are her piercing blue eyes and light brown hair, much like her mother; Sam also seems to love changing her hair color, and has posted pictures of herself having bright pink and turquoise hair, as well as a platinum blonde.
Net worth and salary
Given the fact that Sam is still underage, and doesn't yet have a full-time job, it's hard to estimate how much her net worth is. The fact that she has a trust fund, and has been appearing on screen with her mom, her net worth has been approximated to be close to $1 million.