• Cassi Davis is an American actress born in Mississippi in 1966
• She has starred in many Tyler Perry productions, such as "House of Payne" and "Madea's Family Reunion"
• She is married to Kerry Patton after reuniting in 2007
• She founded the nonprofit organization "One Plate America" in 2014
• Her estimated net worth is $6 million
Who is Cassi Davis?
Cassi Davis is an American actress who has starred in several Tyler Perry productions. This article includes information on everything from her career to her husband and net worth.
Cassi Davis' Early Years & Education
Cassi was born in Holly Springs, Mississippi, USA ,on 31 July 1966. We have no information about her parents or possible siblings, but we do know that she majored in music at Spelman College in Atlanta.
Religion is one of the most important aspects of Cassi's life, and it ended up being the reason why she didn't graduate.
Cassi wasn't allowed to play religious music during her senior recital, and ended up dropping out with only one credit to attain before graduation.
However, Cassi returned to the college in 2008, and graduated with a degree that November. She defended her decision by saying that her degree would give her more opportunities. The entertainment industry is a fickle world where actors can be here today and gone tomorrow, so it's definitely a smart decision on her part to have a back-up plan for the future.
As for her physical measurements, Cassi is 5ft 5 inches tall (165cm) and weighs around 200lbs (90kgs).
Cassi Davis' Career
Cassi has many loyal fans, so they may be surprised to know that it took her a while to get her acting career going.
She first appeared in the Spike Lee movie "School Daze" in 1988, and five years later had a small role in the series "Living Single". The next year, she played a bit part as a nurse in one episode of "Chicago Hope".
It took Cassi ten years to land her first steady role, appearing in 27 episodes of "The PJs" between 1999 and 2001. However, it's good that she persevered and wasn't discouraged, because five years later she'd score a role in the series "House of Payne" playing Ella, one of the main characters. So far Cassi has appeared in 235 episodes of the series, which after 15 years is obviously a fan favorite, centering around the lives of a funny and relatable family.
Cassi has a great relationship with the cast, and some sources have even erroneously reported that she's married in real life to her on-screen husband Lavan Davis, thanks to their on-screen chemistry.
Concurrently, in 2006 Cassi appeared in two Madea titles: "Madea's Family Reunion" and "Madea Goes to Jail". Since then, she's appeared in a number of Madea productions and spin-offs over the years, such as "Madea's Big Happy Reunion" in 2010 and "Aunt Bam's Place" in 2012. She also appeared in 36 episodes of "The Paynes" in 2018.
Although Cassi is loved by her fans, her main show "House of Payne" has received harsh criticism from some viewers in the past.
It's unsurprising, because Tyler Perry is a polarizing figure and has been accused several times of reinforcing negative stereotypes with his portrayals of black families and women.
One disgruntled individual even said of "House of Payne" that the director "…needs to sit down in quiet room somewhere and contemplate his career and what he hopes to accomplish, because if this is the kind of work he is proud of, he needs to consider a career change."
Despite criticism, the series surpassed household favorites such as "The Cosby Show", "The Jeffersons", and "Family Matters" for being the series with a predominantly African-American cast with the most episodes shown.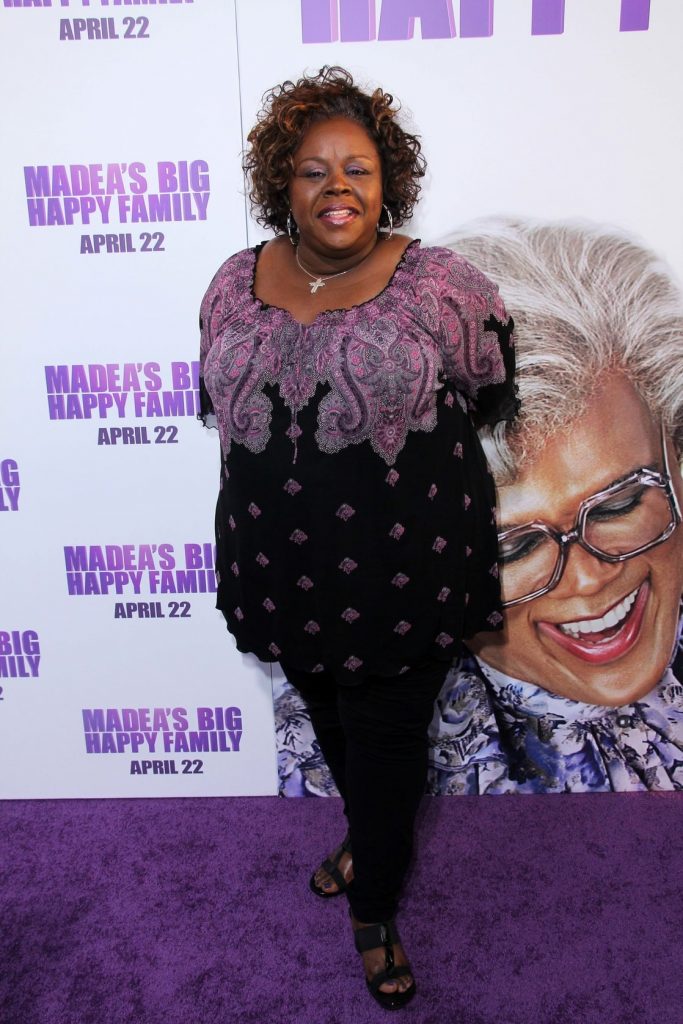 If there's anything we can learn from the actress, it's that one should never give up until they achieve their dreams. Cassi is a humble, prolific and hardworking individual who thanks her faith for her success in acting.
Cassi Davis' Awards & Nominations
Cassi has been nominated for a number of awards, in 2009, 2010, 2011 and 2013 at the NAACP Image Awards in the Outstanding Actress in a Comedy category, and won in 2010.
The actress was also nominated for a NAMIC Vision Award for Best Performance Comedy. However, her latest nomination was in 2020 in the Worst Supporting Actress category of the Razzie Awards.
Cassi Davis' Personal Life & Friendships
Cassi married her longtime boyfriend Kerry Patton in 2017 after a ten-year relationship; the couple were childhood sweethearts before meeting up again. Not much is known about their private life, and as the couple don't have social media accounts, we only have a couple of pictures of them together, which possibly helped fuel the rumors that Cassi was married to Lavan Davis.
However, in a 2017 interview Cassi revealed some information just after their marriage, saying "I am so excited.
We met in the third grade and of course you grow up and you go your separate ways and we were apart for about twenty years and divinely God brought us back together in 2007." She added,"You know, you think you're committed and you say you're committed but life just has to live itself and then afterwards, we're good. And so now, we're married." Kerry and Cassi reunited when around 50 years old, so don't have any children.
Cassi doesn't have many known industry friends, but she does share a great relationship with Tyler Perry, who she met in 2004. She said of him, "It's a dream every time he calls. It's like, 'you're calling me again?' Oh, God thank you! So listen, I live for Aunt Bam and I live for Aunt Ella."
Cassi Davis' Charity & Net Worth
Cassi founded a nonprofit organization in November 2014, "One Plate America", the charity's mission of which is to offer young people from the ages of 15 to 18 personal development opportunities, and help them build a range of valuable skills. The organization headquarters are in Mississippi, although Cassi herself currently resides in Los Angeles.
As for her net worth, as of early 2021, Cassi is worth an estimated $6 million according to reliable sources. Tyler Perry himself is worth the impressive sum of a billion dollars. His works more often than not earn millions at the box office, so it makes sense that he'd pay his main actors and actresses well, although Cassi has never disclosed how much she earns per episode or movie.