• Born in 1960 in The Bronx, New York City USA
• 5ft 9ins (175cm) tall and weighs 145lbs (66kgs)
• Known for role in "Raging Bull" in 1980
• Collaborates with charities such as Darryl Strawberry Foundation and Autism United
• Net Worth of $5 million in 2021
Who is Cathy Moriarty?
Born on 29th November 1960, in The Bronx, New York City USA, Cathy is a prestigious actress who has been active in the industry since 1980. Cathy is 5ft 9ins (175cm) tall and weighs 145lbs (66kgs). Some of her career highlights include the Long Island Creative Achievement Award, and the CableACE Award, as well as several nominations.
Cathy's Early Years & Career Beginnings
Cathy came from humble beginnings. Her parents, John and Catherine, were Irish Catholic immigrants; he worked in a warehouse, while she was a housewife.
At just 18-years-of age, Cathy was encouraged by friends to participate in a bathing-beauty contest, and won. At the contest, Italian actor and musician Joe Pesci, asked Cathy if he could take her photo, and she said yes.
Three weeks later, Joe called the teenager and asked if she wanted to audition for a part in a movie about boxer Jake LaMotta – and as they say, they rest was history.
Cathy's First Roles
So Cathy auditioned for a part in the Jake LaMotta movie "Raging Bull", and ended up snagging the coveted role of his wife Vickie. The movie was released in 1980, and starred none other than Robert DeNiro as Jake, with Cathy and Joe Pesci playing the supporting cast. The actress was an instant hit, thanks to the unforgettable dialogues and saucy one-liners which helped her land an Academy Award nomination in the Best Supporting Actress category.
The next year, Cathy starred in 1981 production "Neighbors", alongside John Belushi and Dan Aykroyd. The movie was rated R and nominated for two Stinkers Awards in the year of its release: one for Most Painfully Unfunny Comedy and another for Most Intrusive Musical Score.
Cathy subsequently went on hiatus between 1981 and 1986, then returned with a bang in 1987, with her leading role in "White of the Eye", a gritty murder mystery set in a lonely desert community. Positive reviews branded the movie "unheralded and brilliant" and "a dazzling psychodrama".
Cathy's Notable Roles
Cathy will always be best known for her role in "Raging Bull", which comes with its disadvantages, but the actress has had several other notable parts.
In 1991 she starred in "Soapdish", a comedy movie about a soap actress who works with the show's producer to try and ruin the star's career. With a cast comprised of big names such as Sally Field, Kevin Kline and Whoopi Goldberg, the movie was a hit.
In 1992, Cathy appeared as Alison Peters in an episode of the horror series "Tales from the Crypt". Despite having a small role, her performance was so good that it led to her winning a CableACE Award in the Actress in a Dramatic Series category. Ten years later, she reunited with Robert DeNiro in the romcom "The Bounty Hunter", starring Jennifer Aniston and Gerard Butler.
The actress also does voiceover work, including Ruby in Disney production "Lady and the Tramp II: Scamp's Adventure" in 2001, thus showing her versatility and ability to adapt and thrive in different genres. Cathy has also voiced Tish Wittenberg in the cartoon series "Hey, Arnold!", The Crow and Princess Shamakhan in "Stories of my Childhood", and Queen Gina in "Jumanji".
In 2002, Cathy played female mafia boss Patti LoPresti in "Analyze That", working alongside Robert DeNiro once again. The movie won one Stinker Award in the Worst Sequel category, and has received a mixed bag of reviews. Despite a star-studded cast and $60 million budget, the comedy movie made a loss of $5 million.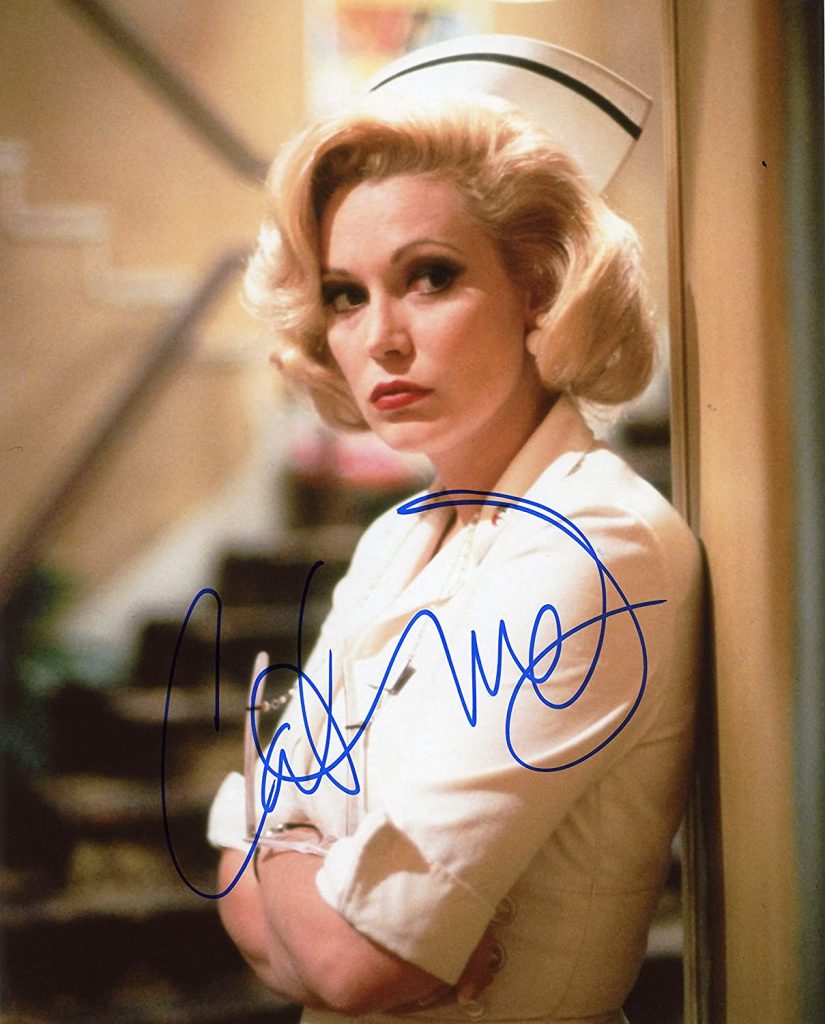 Cathy currently has two projects in the pipeline: "Nightbirds", a TV series in the post-production stage, and a role in "The Redeemer", which is still in the pre-production phase. "Nightbirds" is a series about a NY-based serial killer where Cathy will interpret Natalie Krane, while "The Redeemer" is a gritty Western film, written and directed by Myles Clohessy about a mother and daughter who are kidnapped by a gang of savage outlaws.
Cathy's Personal Life
Cathy has been married two times, first to theatrical manager Carmine D'Anna in 1981, which could be the reason behind her six-year hiatus, and then to financier Joseph Gentile in 1999.
Cathy and Carmine divorced in 1992, with Carmine seeking $1 million under California's community property laws.
Thankfully, Cathy's marriage with Joseph has been a smoother ride: the couple have been together for over two decades and have three children. Catherine Patricia and Joseph John Gentile were born on 11th September 2000, and the family was completed on 15th November 2001 with the arrival of Annabella Rose Gentile.
The Gentile children are active on social media, but maintain a low profile and don't seem to be interested in following their mother's footsteps. Catherine appears to be a budding photographer, and loves uploading snaps of her life on vsco under the handle @cathgentile.
As for charity work, there's something that some fans of Cathy may not know: the thespian has been campaigning for equal opportunities in the arts since 2008, way before others jumped onto the bandwagon. On behalf of the Darryl Strawberry Foundation, Cathy has given several talks at schools and also worked with autistic children and their parents. The actress was also Autism United's national spokesperson, and collaborated with Developmental Disabilities Institute and Independent Home Group Living, Inc, two charities based in Long Island.
In an interview, Cathy explained why her charity work was so important, saying: "I believe that everybody was put here for a reason. And everybody – whether it's a child with autism, a survivor of trauma or abuse, or someone living with a physical disability – has something to offer and deserves a chance".
Cathy's Net Worth
Cathy is worth an impressive $5 million as of mid-2021. So far, her career has spanned over four decades, and the Sagittarius star shows no signs of stopping anytime soon, meaning that her net worth could keep on growing. Cathy has made her fortune from acting and voiceover work.