• Charly Caruso is a sports journalist, announcer, and host for WWE, NXT Takeover, and ESPN.
• She grew up in Indianapolis, attended North Central High School, and graduated from American University in 2010.
• Charly is a fan favourite and familiar announcer, who has worked with 'RAW', 'NXT' and others.
• She has her own fitness application and is an established personal trainer and fitness expert.
• Her net worth is estimated at over $500,000.
Do you know Charly Caruso?
Sports fans, especially those of wrestling, would be quite familiar with the stunning announcer, Charly Caruso, whose voice has ushered many of their heroes into rings and tracks. Through hard work, Charly has carved a niche for herself in Sports Journalism, and it doesn't seem that she is stepping aside anytime soon. So who is she?
Charly's early life
Charly Caruso, whose real name is Charly Arnolt, was born on 14 July 1987 under the Cancer star sign in Indianapolis, USA; she is an American by nationality and a Caucasian. Her father's name is yet to be revealed, as well as if she has any siblings. Charly credits her mother, Charlene Arnolt, who worked as a speech pathologist, as her biggest source of inspiration because she was primarily involved in her upbringing even though her father was alive.
Her parents' marriage ended when she was in her early years in college.
Her education
She attended North Central High School where she was actively involved in sports, especially softball and volleyball as well as gymnastics. An injury she sustained at 13 years, which left her feeling temporarily numb in her limbs, put a stop to her gymnastics activities. She later enrolled in American University in Washington DC, and during this period, worked as an intern at various organisations around the country including Miami and Texas, so she could gather some work experience before graduating. She obtained her degree in Journalism in 2010.
Her professional life
Soon after graduation, Caruso began working at a local station in West Virginia named WSAZ-TV. It was a difficult period for her because she had to work solo, in dangerous places and report news that made her uncomfortable. She spent about eight months there before heading to Kansas to begin covering for WDAF-TV, where conditions were a lot better for her because she worked mornings broadcast with her crew. The stories didn't get any better but her colleagues made her work easier. She stated in an interview that the presence of people around her made covering tough cases like homicides bearable. She added that she initially wanted to be a crime reporter, and even minored in criminal justice, but her experience there made her realise that it wasn't for her.
After spending two years in Kansas, she decided to delve into other aspects of journalism, and found a sports-related offer that made her return to Indianapolis. In an interview with Lilian Garcia, the journalist stated that it was during this period that she discovered her love for sports, and decided that it was the area in which she wanted to work. She added that contrary to the type of media she had worked in, the worst that could happen was that a team would lose, and they always had the opportunity to try again. Also, people watch to be entertained and not to find out horrible things happenings around them. She worked in Indianapolis for about two years, durin which her communication skills were honed before she finally got an opportunity in wrestling.
Charly had always loved wrestling as a little girl, and would watch it without her parents' knowledge because they didn't support it. So when her friend invited her to a wrestling event named 'SmackDown' within her area, she couldn't resist leaving her resume at the hands of the World Wrestling Entertainment (WWE) Director. At that time there were no vacancies, but as soon as Brandi Rhodes, who worked for the wrestling company left, Charly was interviewed. She debuted as an announcer in a 'WWE Smackdown' episode which aired on 2 August 2016. Two months later she made her hosting debut at the 'Dusty Rhodes Tag Team Classic', and in the same month replaced Renee Young as a broadcaster on 'NXT Takeover'.
She has since become a fan favourite and familiar announcer, who has worked with 'RAW', 'NXT' and others. In 2018, Charly was given an opportunity to work with ESPN to which she responded enthusiastically by stating that she had waited her whole life for the opportunity, and would accept the offer, though  WWE would always be her home.  While working there, she did updates and reviews for 'SportsCenter', and later became a reporter. Her show on the network's podcast entitled 'First Take, Her Take' is the feminine version of ESPN's talk show relating to sports. She works with other female sports reporters such as Chiney Ogwumike, a Women's National Basketball Association (WNBA) competitor, and Kimberley A. Martin who works for the National Football League (NFL). Her podcast show made a debut early in 2021, and is available on Spotify and Apple.
Is she in a relationship?
Her dating life has not been rosy, and she attributes it to her constant travelling schedule. She also believes that people living in New York have such a busy schedule that there is no room for a relationship. She stated in an interview with Lilian Garcia that many people in 'The Big Apple' are focused on their jobs, and in the course, dating is pushed aside. She added that it's a probable reason why people in big cities tend to date after they have been established.
Rumours suggested that she was in a relationship with a WWE Wrestler named Seth Collins, but the two are no longer together.
The Sportswoman also noted that the men she had been romantically linked to were always uncomfortable with the people she hangs out with, although she admits that she is aware of her imperfections and is working on them so that she can find her dream partner.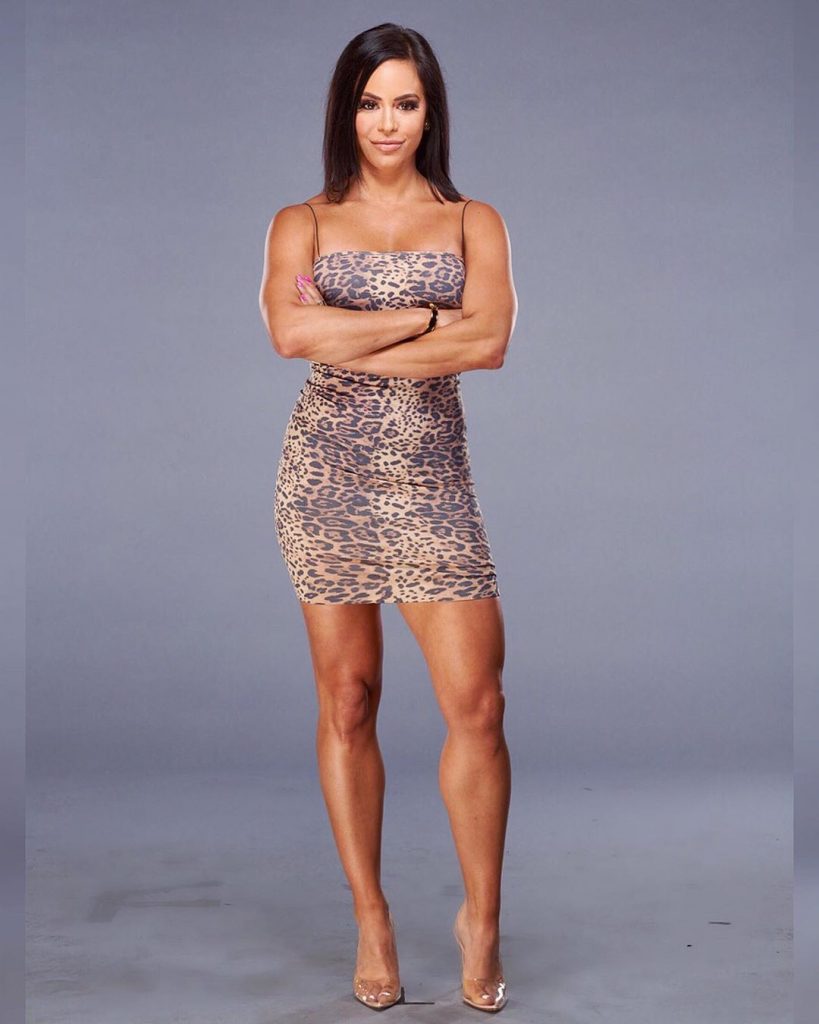 Awards and recognition
The fitness enthusiast was among the 2019 Miss Health and Fitness list, but sadly didn't win the contest. With her work ethic and drive, it may not be too long before she starts bagging awards.
Scandals and controversies
Charly has worked with many stations, but continued to stay out of headlines for the wrong reasons. She does have moments that send her fans into a frenzy, especially on Twitter, and such time was when she and Champion R-Truth were interviewing Damian Priest on 'RAW Talk' and her co-host referred to their guest as DP, which also has sexual connotations to it. Charly responded by saying she liked DP and "it has a nice ring to it". Fans of the wrestling show went wild with comments.
Her hobbies and favourites
When Charly isn't talking about sports, she loves to keep fit, and is a personal trainer and fitness expert. She launched her fitness application, 'Train with Charly' which she created to help people achieve their dream bodies wherever they may be through exercise. It has been advertised on the pages of prominent magazines such as 'USA Today', 'Vogue', 'Men's Health', 'GQ', amongst others.
Surprisingly, the sports reporter and instructor is not just all about physical exercise, but also enjoys a good laugh once in a while. She enjoys comedy, and has performed in a few shows, one of which was at a comedy called 'Crackers', in Indianapolis.
She enjoys movies starring her favourite actor Johnny Depp, and actress Jennifer Aniston.
She loves Italian food.
Her destination of choice is Miami, Florida.
Her favourite colours are blue and black.
Charly's physical features
The gorgeous 33-year old stands at a height of about 5ft 2ins (1.57m) and weighs around 130lbs (60kgs). Charly stated that due to her height, she didn't qualify to play sports such as volleyball professionally, and so it helped guide her down the path of journalism she is on. She has beautiful long black hair and brown eyes. Her toned body is kept in shape through her vigorous work out routines involving weights and Pilates.
"A wise girl knows her limits, a smart girl knows she has none." -Marilyn Monroe

See ya'll tomorrow on @FirstTake!
10-noon on @espn ✨#InternationalWomensDay pic.twitter.com/QRruyVKTP6

— Charly Arnolt (@CharlyOnTV) March 9, 2021
Her net worth
Her net worth as of early 2021 is estimated at over $500,000, with an annual salary placed at a minimum of $60,000, so her career as a sports journalist has paid off, but Charly also works as an advertiser on Instagram, making above $1000 for every post on the platform.
Where can you find her?
She is quite active on social media through several platforms such as Instagram, on which she connects with her over 800,000 followers through her account @charlyontv. One of her YouTube channels is named 'Backtalk Ball', on which she has discussions about sport. She also interacts with sports enthusiasts through the various official social media accounts linked to 'ESPN', 'WWE' and other organisations for which she works.