• Christopher Atkins is an American actor, writer and director.
• His most popular role was in the 1980 movie "The Blue Lagoon".
• He is of German, French, Irish, English, Norwegian and Scottish descent.
• He has 2 upcoming projects as a writer and producer.
• As of January 2023, his net worth is estimated at close to $3 million.
Who is Christopher Atkins? Biography
He's a writer, director, and actor with 90 acting credits to his name, however, Christopher Atkins is probably still known best for his role as Richard Lestrange in the 1980 movie "The Blue Lagoon" which brought him the Golden Globe nomination for New Star of the Year in a Motion Picture – Male.
The younger audience might recognize him as Edward in the 2021 action crime thriller "Attraction to Paris", also starring Tara Reid and Dina De Laurentiis. One way or another, if you want to know more about this versatile actor, keep on reading.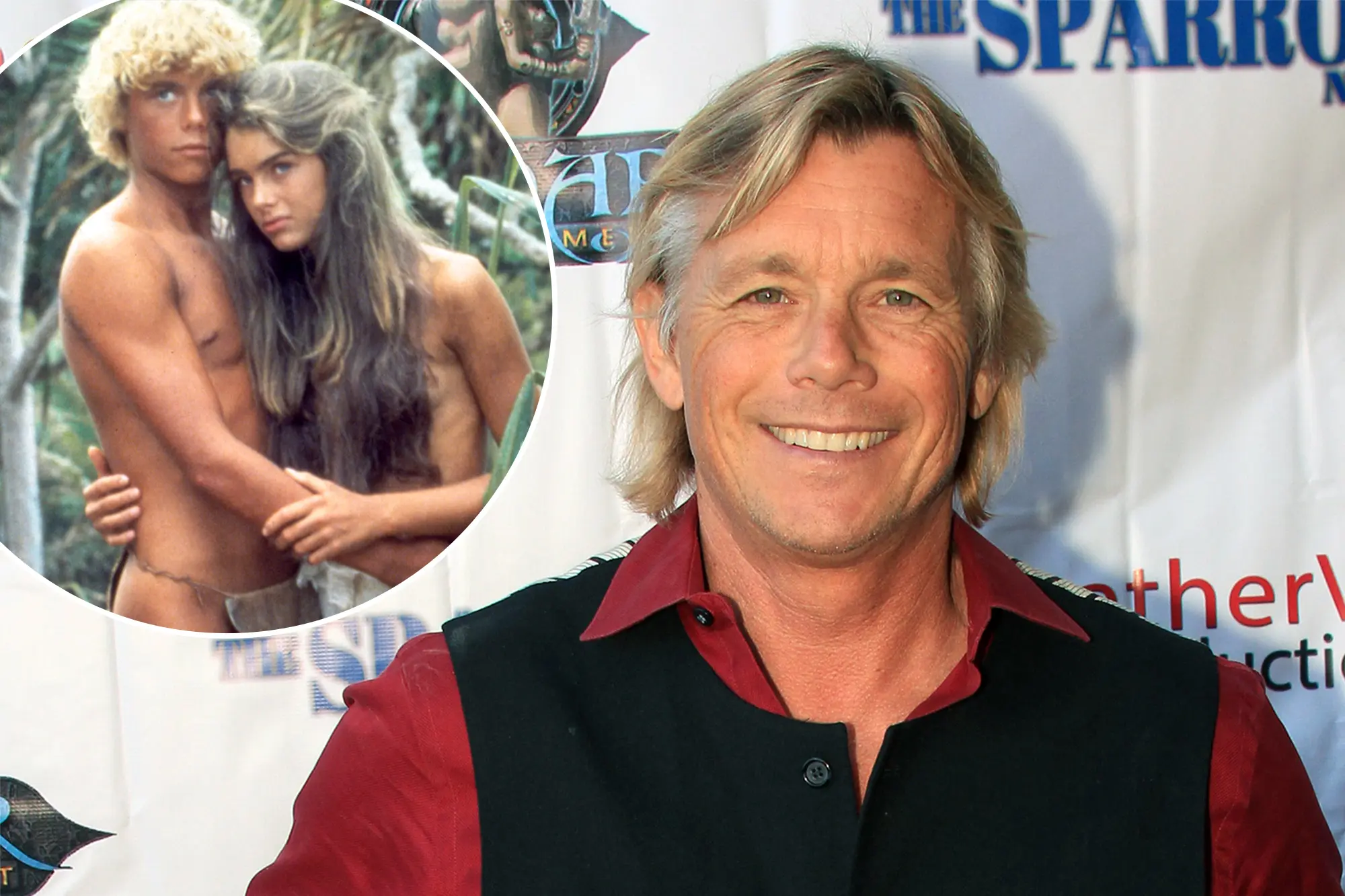 Early life, family, and education
Born Christopher Atkins Bomann, under the zodiac sign of Pisces, on 21 February 1961, in Rye, New York USA, he holds American nationality and comes from a family of German, French, Irish, English, Norwegian, and Scottish descent.
Christopher was raised in his hometown as the only child of Bitsy Nebauer and Donald Bomann, whose occupations haven't been revealed. What we do know is that they divorced when Christopher was a young child, and he then lived with his mother.
Being an aspiring baseball player, Christopher dreamed of a professional sports career, however, after he injured his knee he began modeling, subsequently launching his acting career.
Speaking of his educational background, he attended a local high school, and upon matriculating in 1979, he didn't go to college but began working as a sailing instructor, before he landed his first movie role.
Roles in movies
Christopher made his acting debut in the aforementioned movie "The Blue Lagoon", which was controversial at the time due to its sexual content and nude scenes, and although Christopher was nominated for the Golden Globe award, and also for the Young Artist Award for Best Young Actor – Major Motion Picture, he also received nominations for The Stinkers Bad Movie Awards for Worst Actor and Worst On-Screen Couple, which he shared with Brooke Shields.
In the following year, Christopher was heard as Prince Siegfried in the animated movie "Swan Lake", and later that year, he was seen as Isaac King in the TV movie "Child Bride of Short Creek".
Next, he was cast to play Frederic in the 1982 musical comedy "The Pirate Movie", starring opposite Kristy McNichol and Ted Hamilton, which had nine award nominations and won three – Christopher was nominated for the Razzie Award for Worst Actor.
He followed with his lead role as Rick in the 1983 romantic drama "A Night in Heaven", which brought him another Razzie Award for Worst Actor.
Four years later, Christopher starred in the horror "Beaks: The Movie", which was poorly rated by both critics and the audience, then in the following year, he was seen in the spin-off from "Police Academy" entitled "Mortuary Academy" which was not as successful as the original movie.
In 1989, Christopher was cast to play Bruce Arlington in "Listen to Me", which brought him one more Razzie Award, this time for Worst Supporting Actor. The early '90s saw him as Adam Brenner in "Fatal Charm", also starring Amanda Peterson and Mary Frann, which followed the story of a guy convicted of raping and murdering six women, who starts a relationship with a teenage girl who believes that he isn't guilty. This low-budget movie had no nominations, but the audience rated it as a 'decent suspense thriller'.
We will mention just some of Christopher's most significant and notable roles because the list of his roles is too long to enumerate. Worth mentioning are his roles in "Trigger Fast" (1994), "It's My Party" (1996), "Mutual Needs" (1997), and "Deadly Delusions" (1999).
The early 2000s saw Christopher in "Civility" (2000), followed by his roles in "The Little Unicorn" (2001), "13th Child" (2002), and "The Librarians" (2003).
Christopher paused his acting career for a few years, and returned to the big screen as Sean Walker in the 2007 movie "Payback", starring opposite Angie Everhart in this crime-drama about an escaped convict who tracks down the cop who imprisoned him.
Certainly worth mentioning is his role as Jacob in the 2008 adventure drama "Chinaman's Chance: America's Other Slaves" which brought him and the rest of the crew the Golden Reel International Film Festival Award for Best Ensemble Cast.
The following years saw him in "Sedona" (2011), "Blue Lagoon: The Awakening" (2012), and "Crazy Kind of Love" (2013), among others. In 2015, Christopher was cast to play Mike Sparrow in the family drama "The Sparrows: Nesting", which brought him the Action on Film International Film Festival, USA Honorable Mention Award for Best Actor-Feature.
Christopher had a small part in the 2018 movies "Gathering of Heroes: Legend of the Seven Swords" and "The City of Gold", followed by his role as Samuel Mahoney in the 2019 movie "One Remains".
Next, he was cast to play Henry Wayne in the 2020 musical family drama "Lake of Fire", which followed the story of Maggie, a gifted high school runner, the daughter of a suicidal mother and father who has a drinking problem; the movie had no nominations.
As mentioned, Christopher starred in the 2021 thriller "Attraction to Paris", which is his most recent movie role.
Roles in series
Christopher starred in numerous movies, and when it comes to his television career, certainly his most notable role is his portrayal of Peter Richards in the series "Dallas", which was also his television series debut. He was seen during 1983 and 1984, in 27 episodes of this world-famous romantic drama, starring Larry Hagman, Patrick Duffy and Ken Kercheval, which had 82 award nominations and won 47, including four Primetime Emmys.
In the following years, Christopher guest-starred in series such as "Hotel" (1985), "Detective Extralarge" (1991), and "The New Adventures of the Black Stallion" (1993).
Most recently, he made an appearance as Jimmy Turelli in an episode of the series "CSI: Crime Scene Investigation" in 2014, and was seen in five episodes of the 2016 series "The Eleventh".
What is he doing now?
As mentioned, Christopher is also a writer, and has two upcoming projects. He wrote the script for the movies "Fathering the Wind" and "Lucky Valentine" which are currently in development, and pre-production, respectively. Christopher is also the producer of both movies,.
Wife and kids
At the beginning of his career, Christopher was the subject of various rumors concerning both his sexual orientation and his love life. The rumors stopped after he revealed that he was married to Lyn Barron Weber, an actress from Sydney, Australia. She has two acting credits to her name, in the early '80s movies "Death Games" and "Centerspread".
The two married on 25 May 1985, and welcomed their son, Grant in the same year, while their daughter Brittney was born in 1987. The family kept their lives away from media attention, but the news about Christopher and Lyn's divorce came in 2007.
As of early 2023, it seems that Christopher is single.
Age, height, and net worth
He was well-known for his attractive appearance and good body shape, so it's not surprising that he posed naked for Playgirl magazine in 1982. His appearance has changed now that he is 61, but many of his fans (especially females) say that his blonde hair and piercing blue eyes are still his trademarks. He's 5ft 10in (1.78m) tall, and weighs approximately 165lbs (74kgs).
If you've wondered how rich Christopher is, according to sources, as of January 2023, his net worth has been estimated at close to $3 million.