Who is Tom Ackerley?
Tom Ackerley was born on 1 January 1990 under the zodiac sign of Capricorn in Surrey, England. He is a 31-year-old actor, assistant director and producer, who has worked on such film titles as "I, Tonya" (2017), and "Promising Young Woman" (2020). He is also known for being the husband of the popular actress, Margot Robbie.
How rich is he, as of now? Tom Ackerley Net Worth
As of early 2021, Tom Ackerley's net worth is estimated at over $4 million; earned through his successful involvement in the world of entertainment as an actor, assistant director and producer, working on more than 30 film and TV titles since his career started back in the early 2000s.
Early Life, Parents, Siblings, Nationality, Ethnicity, Educational Background
Tom Ackerley spent his early years in Guildford, Surrey, raised by his father, a successful real estate manager, and his mother who is the owner of a property management company. The names of his parents haven't been revealed to the public, but he has an elder brother named Ben Ackerley, and also a sister but her name remains a mystery. He holds British nationality and belongs to White Caucasian ethnic group. After completing his high school education, Tom enrolled into Godalming College, graduating with a Bachelor of Arts degree in Film Studies.
Acting Career
Before he getting his degree, Tom had already launched his career as an actor, featuring in action-adventure video games based on the epic fantasy film series "Harry Potter". His first involvement came with the 2001 video game "Harry Potter And The Philosopher's Stone". He then appeared in "Harry Potter And The Chamber Of Secrets" in 2002, and two years later in "Harry Potter And The Prisoner Of Azkaban".
Crew Runner
Tom started building his career behind the cameras in 2011, when he joined the production team of the BBC drama series "The Hour", serving as a floor runner for four episodes.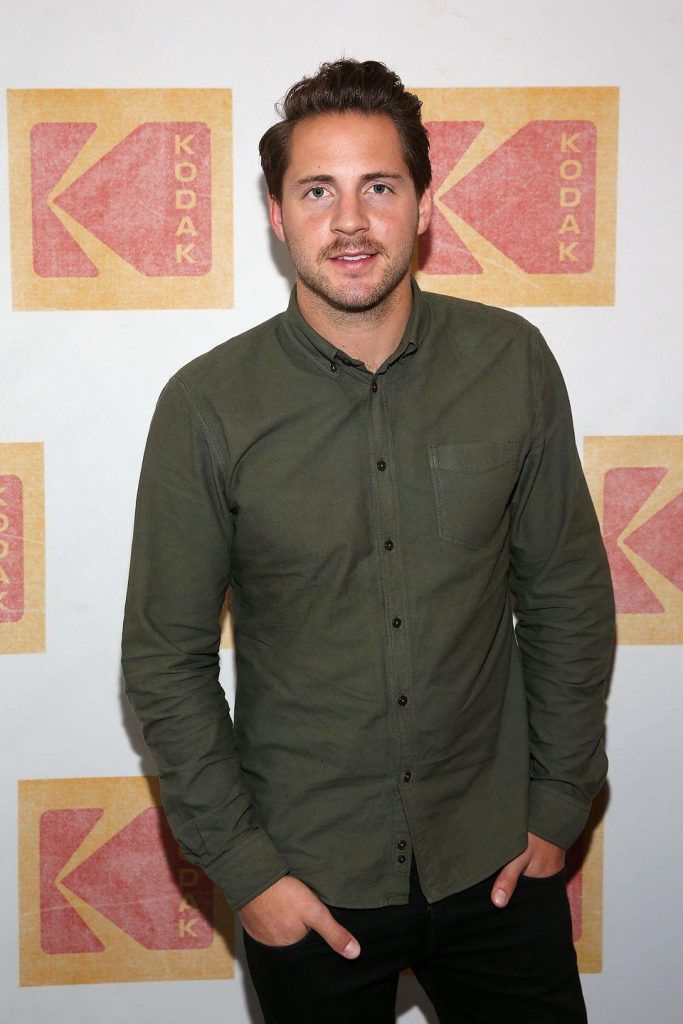 Later that year, he worked in such positions as a crowd runner for Tomas Alfredson's Cold War spy thriller film "Tinker, Tailor, Soldier, Spy", and as a floor runner for the straight-to-DVD comedy film "Big Fat Gypsy Gangster", directed by Ricky Grover. In 2012, he served as a floor runner for both the teen romantic drama film "Now Is Good", and the comedy crime film "Gambit". In 2013, he was the set production assistant on the crime-drama film "Trance", starring James McAvoy, Rosario Dawson, and Vincent Cassel, and in the same year was a daily crew runner on Ron Howard's sports biography film "Rush".
Career as an Assistant Director
Tom Ackerley started his career as an assistant director in 2012, by working on the episode "King Of The Teds" of the Sky Arts 1 anthology series "Playhouse Presents" under director Jim Cartwright.
He then worked with Ruairi Robinson as an assistant director on the sci-fi horror film "The Last Days On Mars" (2013), and later that year on the horror film "Final Prayer" as a first assistant director under Elliot Goldner, who also wrote the script.
In 2014, Tom was the third assistant director for two episodes of Starz's historical fantasy drama series "Da Vinci's Demons", the American-British-French thriller film "The Two Faces of January" directed by Hossein Amini, and Joe Lunch's action thriller film "Everly", starring Salma Hayek. During the same year, he also worked on the historical comedy-drama film "Pride", and the British-French-Belgian romantic war drama film "Suite Française".
His next project was set in Morocco, as a third assistant director on the American action-thriller television series "American Odyssey" broadcast on NBC in 2015. In the same year, he also worked on the action thriller film "MI-5", the short drama film "Yussef Is Complicated", and the adaptation of William Shakespeare's play "Macbeth" starring Michael Fassbender and Marion Cotillard, as an additional third assistant director.
Before he started his career as a producer, Tom also worked as the second assistant director on the action-adventure film "The Brothers Grimsby" (2016), starring Sacha Baron Cohen, Mark Strong and Rebel Wilson.
Further Work as a Producer
Alongside his wife Margot Robbie, Tom co-founded the production company Lucky Chap Entertainment; the first film on which he worked as a producer was the biographical black sports comedy film "I, Tonya", starring his wife Margot, Sebastian Stan and Allison Janney. They teamed up once again in 2018, when he produced the neo-noir thriller film "Terminal", with Margot in the leading role, Simon Pegg and Dexter Fletcher. The couple then worked on the thriller film "Dreamland", released in 2019 and starring Finn Cole and Travis Fimmel, next to Margot Robbie. Most recently, he served as a producer of the comedy thriller film "Promising Young Woman" (2020), written and directed by Emerald Fennell.
Regarding his upcoming projects, Tom Ackerley is currently working as an executive producer on the comedy-drama series "Maid", scheduled for release on Netflix in 2021, and the short film "The Humming Of The Beast", which is under post-production. Other projects in the pipeline include the sci-fi action-comedy film "Tank Girl", the Hulu biographical drama mini-series "Iron Mike", and the adventure comedy film "Barbie", once again starring his wife, Margot Robbie.
Appearance and Vital Statistics
Tom Ackerley has short light brown hair and blue eyes, stands at a height of 6ft 3ins (1.90m), and weighs approximately 185lbs (85kg). Information about his vital statistics, biceps size, and shoe size isn't available.
Love Story with Margot Robbie
Tom Ackerley is married to Margot Robbie; the two met on the set of the film "Suite Française" in 2013, became pretty close friends, and roommates since they shared a London flat while they were working on the film. They eventually developed romantic feelings for each other, and started their romance in 2014. After two years of dating, Tom and Margot walked down the aisle at a private wedding ceremony that took place on 18 December 2016 in Byron Bay, New South Wales, Australia. They don't have children. They lived in London, England, while their current residence is in Los Angeles, California.