• Tahnee Welch is a 59-year-old model and actress, best known for her role in "Falcon Crest" (1987-1988) and "Disperatamente Giulia" (1989).
• Her net worth is estimated at close to $1 million, acquired largely through her successful acting career.
• She has an elder brother, Damon Welch, who is also involved in the world of acting.
• She has been involved in over 20 television and film acting credits from 1983 to 2000.
• Her personal life is largely unknown, however she has been romantically linked to Jared Harris and Luca Palanca in the past.
Who is Tahnee Welch?
Latanne Rene 'Tahnee' Welch was born on 26 December 1961 under the zodiac sign of Capricorn, in San Diego, California USA. She is a 59-year-old model and actress, probably still best recognized for landing the role of Shannon Taylor in the CBS prime time soap opera "Falcon Crest" (1987-1988), and playing Giulia de Blasco in the Italian romantic drama mini-series "Disperatamente Giulia" (1989). She is also known as the daughter of famous American actress Raquel Welch.
How rich is she, as of now? Tahnee Welch Net Worth
As of early 2021, Tahnee Welch's net worth is estimated at close to $1 million, acquired largely through her successful involvement as a professional actress, who has garnered over 20 television and film acting credits during the time her career was active from 1983 to 2000.
Early Life, Family, Nationality, Ethnicity, Educational Background
Tahnee Welch was born to Raquel Welch – nee Jo Raquel Tejada – and her first husband James Westley Welch. Her parents went their separate ways when she was three. She has an elder brother, named Damon Welch, who is also involved in the world of acting. Tahnee holds American nationality, and belongs to White Caucasian ethnic group. She spent her childhood time divided between Spain, Italy and England, but eventually returned to the US to attend the Westlake School for Girl in Los Angeles, California. At the age of 16, she dropped out of school and then left home to go back-packing around Europe. During that period, she worked various odd jobs to earn enough money for herself.
After a couple of years, she returned to New York City to study acting.
Career Beginnings
According to her IMDB profile, Tahnee Welch made her debut film appearance in 1971, when she landed the role of Elena as a girl in the drama film "The Beloved", but it went uncredited. Thereafter, she decided to start pursuing her career in Italy, and in 1984 she featured in the lead role of Cristiana in the Italian romantic comedy film "Amarsi un po'…", starring opposite Virna Lisi. During the following year, she played Kitty in the American sci-fi comedy-drama film "Cocoon" (1985), directed by Ron Howard, which was a box office hit, and would later reprise the role in its 1988 sequel entitled "Cocoon: The Return".
Rise to Fame
In 1987, Tahnee p,rtrayed Princess Rosebud in the American/Israeli fantasy film "Sleeping Beauty", and starred as Daniela Santini in the German crime-thriller film "Lethal Obsession". Later that year, she was chosen to play Shannon Taylor in the American prime time soap opera "Falcon Crest" (1987-1988), aired on the CBS network. Her next major role came in 1989, when she was cast as Giulia de Blasco in the Italian romantic drama mini-series "Disperatamente Giulia", next to Fabio Testi, Dalila Di Lazzaro, and Enrico Maria Salerno. Directed by Enrico Maria Salerno, it's based on the novel of the same title written by Sveva Casati Modignani.
Continued Success
At the very beginning of the next decade, Tahnee Welch continued to line up successes since she landed the main role of Alessandra Gentili in Luca Verdone's comedy film "La Bocca" (1991), and played Lisa in the Italian crime drama film "L'angelo Con La Pistola" (1992), co-written and directed by Damiano Damiani. It was followed by her portrayal of Vera in the German gothic horror film "Night Train To Venico", alongside Hugh Grant and Malcolm McDowell, and appeared as Gabrielle Dupré in the American action crime drama film "The Criminal Mind", directed by Joseph Vittorie, both in 1993. She then featured as Ashley in the 1994 American thriller film "Improper Conduct", with Steven Bauer and John Laughlin.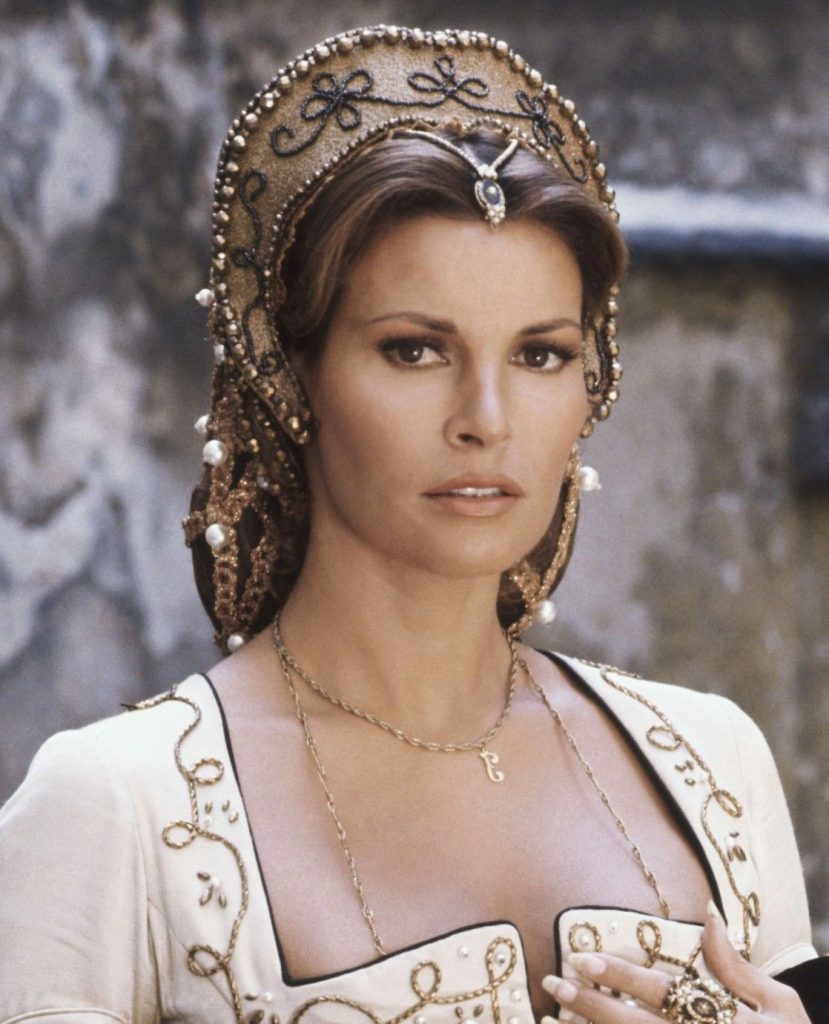 Further Work
In 1995, Tahnee appeared in the short supporting role of a dead girl in the American drama film "Search And Destroy", directed by David Salle and based on Howard Korder's stage play. Thereafter, she starred as Viva in the 1996 American-British independent film "I Shot Andy Warhol", which follows the life of radical feminist and author Valerie Solanas and her relationship with famous artist Andy Warhol. In the same year, she played Catherine Powell in the adventure video game "Ripper", along with Christopher Walken, Burgess Meredith and Karen Allen.
Her Recent Projects
In 1997 it was followed by her portrayals of Lola in the German drama film "Sue", and Nikki Holland in the American made-for-TV sci-fi film "Johnny 2.0".
Thereafter, Tahnee landed the role of Sharon Avery in the Canadian romantic crime mystery film "Black Light" (1998), and featured as Felice Gillian in the American sports drama film "Body And Soul" (1999), the latter a remake of the 1974 film of the same title. In the same year she made an appearance in the short drama film "Pyrite", written and directed by Adrienne Weiss, then became quite inactive in the search for other projects. Her lastest big screen feature came in 2016, when she appeared as herself in the American action-adventure comedy film "2 Lava 2 Lantula!", directed by Nick Simon.
Modeling Career
Apart from her acting career, Tahnee also worked as a model for a brief period of time.
She featured in such fashion magazines as Vogue, Marie Claire, Interview, and GQ, among many others. Her best recognized modeling work came in 1995, when she graced the cover of the November issue of the magazine Playboy, for which she also posed nude.
What happened to her? What is she doing now?
While her famous mother Rachel Welch is still under the spotlight, Tahnne Welch lives her life far away from the eye of the media. She hasn't been active on the big screen for a long time, except her small role in "2 Lava 2 Lantula!" in 2016. There is no information about what she is doing at the moment.
Appearance and Vital Statistics
Tahnee Welch has long dark brown hair and dark brown eyes.
She stands at a height of 5ft 6ins (1.68m), while her weight is around 125lbs (56kgs), and her vital statistics are 34-25-35. Information about her bra, dress and shoe size isn't available.
Personal Life
Tahnee Welch has always been secretive about her love life. However, it's known that she became romantically involved with British actor Jared Harris in 1991. Their relationship sparked the rumors that they even tied the knot at a secret wedding ceremony, but this has never been confirmed, and after five years of dating, Tahnee and Jared ended their romance, the reason for which remains a mystery. Three years later, she started dating then unknown Italian-American comedian and actor Luca Palanca, but the couple broke up in the early 2000s. It's believed that she's single now.