• Colin Ferguson is a Canadian-born actor, film producer, and director.
• Born in Montreal, Quebec, Canada on July 22, 1972
• Gained recognition for his role as Sheriff Jack Carter in the adventure comedy series "Eureka"
• Has appeared in around 70 movies and TV series
• Produced and directed several projects
• Has an estimated net worth of over $8 million
Who is Colin Ferguson?
Colin Ferguson was born in Montreal, Quebec, Canada, on 22 July 1972 – his zodiac sign is Cancer and he holds Canadian, British and American nationality. He's an actor, film producer and director, who's probably still known best for his portrayal of the lead character Sheriff Jack Carter in the adventure comedy series "Eureka", created by Andrew Cosby and Jaime Paglia, and which aired from 2006 to 2012. It also starred Salli Richardson-Whitfield and Erica Cerra, and follows the US Marshall of the city of Eureka, which is home to some of the most brilliant Americans who are making futuristic devices for their country. The series won two of the 16 awards for which it was nominated, including a Primetime Emmy nomination.
Early life and education
Colin was raised in Montreal by his parents, who prefer to be left out of media, thus nothing about them is known; he hasn't spoken about having any siblings either, which is why most people believe Colin to be an only child.
He became interested in acting while attending a local high school, at which he appeared in various plays ,while he was also sporting, as he played football and soccer. Colin grew up speaking both English and French, and upon matriculating in 1990, he enrolled at Appleby College before switching to McGill University, Montreal, from which he obtained his Bachelor of Arts degree in 1994.
Roles in TV series
Colin has been credited with appearing in around 70 movies and TV series, and we're going to mention more of his most notable performances in this article.
He made his debut TV series appearance in 1995, with his portrayal of Tommy in the episode "The Tale of C7" of the family fantasy drama "Are You Afraid of the Dark?", and he gained recognition in 1998 when cast to star as Burke Andrew in the romantic mini-series "More Tales of the City", which also starred Olympia Dukakis and Laura Linney, and won an award of the 12 for which it was nominated, including five Primetime Emmy nominations.
Colin was then invited to play lead characters in several series, such as the 1999 mini-series "Cover Me", the 2000 comedy "Then Came You" and the 2003 romantic comedy "Coupling". In 2006, he was cast to play Jack Carter in the popular mystery comedy mini-series "Eureka: Hide and Seek", while the following years saw Colin appear in an episode or two of various series, such as the romantic comedy "My Boys", the action crime drama "CSI: Miami" and the horror "Fear Itself". In 2015, he was cast to play the supporting character Paul Watson in the popular romantic drama "Cedar Cove" created by Bruce Graham, and which starred Andie MacDowell, Dylan Neal and Sarah Smyth. It follows the life of Olivia Lockhart who's working as a municipal court judge in Cedar Cove.
Three of Colin's most recent roles in TV series have been in eight episodes of the 2017 romantic comedy "You're the Worst", the 2017 episode "#TMW You Have to Steal a Puppy from a Sick Child" of the comedy "That Moment When" and the 2019 episode "Catch Me If You Can" of the crime comedy "Private Eyes".
Roles in movies
He made his debut film appearance in 1996, with his portrayal of Tiff Wood in the sports drama "Rowing Through", and gained recognition in the following year when he played the supporting character Tom DeLury in the romantic comedy "The Opposite of Sex", written and directed by Don Roos, and which starred Christina Ricci, Martin Donovan and Lisa Kudrow. It follows a 16 year-old girl who's seducing her gay half-brother's boyfriend, and it won 14 of the 28 awards for which it was nominated, including a Golden Globe nomination.
Colin then appeared in a couple of movies which failed to attract any attention and/or received poor reviews, such as the 2000 biographical musical drama "Daydream Believers: The Monkees' Story", the 2001 biographical musical "Inside the Osmonds", and the 2002 drama "We Were the Mulvaneys". His following notable performance was in 2005, when he was cast to play Bob in the drama "Mom at Sixteen", written by Nancey Silvers, directed by Peter Werner, and which starred Danielle Panabaker, Jane Krakowski and Clare Stone. The movie was nominated for two awards.
One of the most popular movies in which Colin has appeared was the 2016 romantic comedy "Every Christmas Has a Story", written and directed by Ron Oliver, and in which he starred alongside Lori Loughlin and Willie Aames. It follows a TV reporter who accidentally tells on-air that she hates Christmas, and now has to film a TV special about the holiday to repair her public image.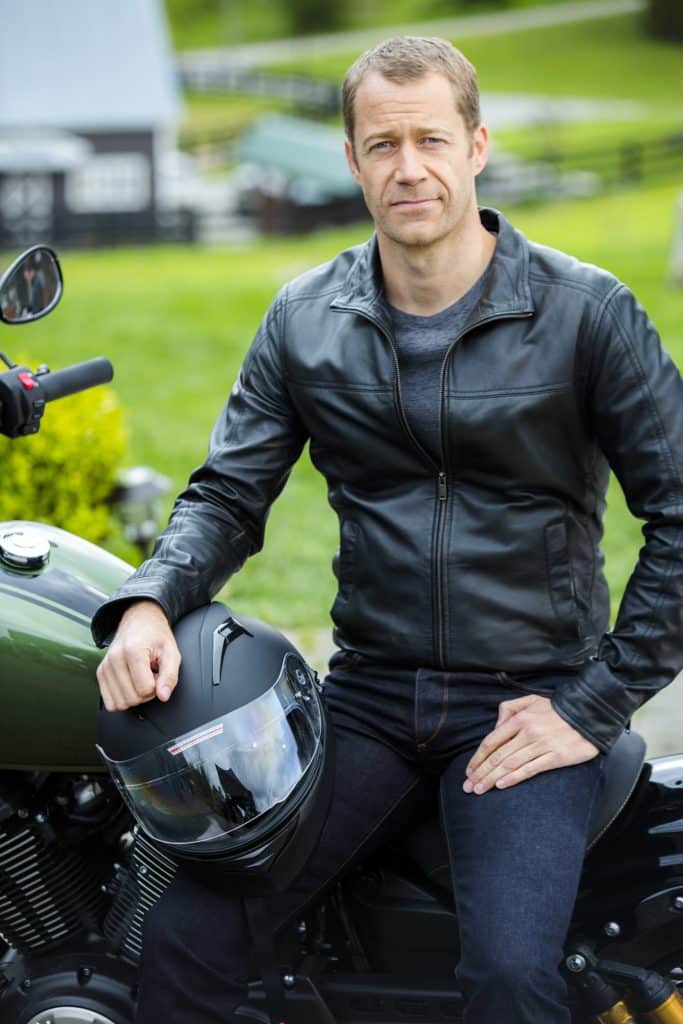 Three of Colin's most recent film roles have been in the comedy "Breaking & Exiting", the romantic drama "Christmas on Honeysuckle Lane" both in 2018, and the 2019 romantic drama "Christmas in Montana". He's currently shooting for the upcoming drama "A Thousand Little Cuts", set to be released by the end of 2021.
Producing and directing
Colin made his directing debut with the 2009 episode "Your Face or Mine" of the series "Eureka", while he also produced its 2010 episode "The Story of O2", and the 2012 episode "In Too Deep". His two other producing credits are the 2010 action adventure comedy movie "Triassic Attack", and the 2015 episode "Just Passing Through" of the fantasy crime series "Haven".
Colin also produced 11 episodes of the series "Eureka" in 2011 and 2012.
Other credits
The year 2004 saw Colin work as an assistant cameraman on the short comedy film "What She Really Wants".
In 2006, he received special thanks for the comedy movie "Love and Other Dilemmas".
He has been credited with singing the song "I Remember You" in a 1998 episode of the mini-series "More Tales of the City", and he sang the songs "Jingle Bells" and "Deck the Halls" in the 2019 movie "Christmas in Montana".
Colin has been featured in various documentaries, such as the 2003 series "I Love the '80s Strikes Back", the 2007 series "HypaSpace", and the 2013 movie "FedCon XXII".
He has made a guest appearance in various talk-shows, including "ACME Saturday Night", "Cocktails with Stan", and "Home & Family".
Love life, wife and son
In 2004, Colin began dating Claire Elizabeth Coffee, a popular American actress probably known best for her portrayal of Adalind Schade in the fantasy police procedural series "Grimm".
The two were together for over two years before splitting in 2006, then only around a month later, Colin began dating Renee Faia who's also an American actress; they were together for around a year before breaking up for unknown reasons.
From 2007 to 2010, Colin dated the non-celebrity woman E Fairysistere, and he then began seeing Lindsay Thompson, an American actress with seven acting credits to her name. There are rumors circulating the internet that the two wed in secret in 2012, however, this hasn't been confirmed. On 5 September 2013, Lindsay gave birth to their son – name unknown. as Colin and Lindsay are trying to keep him away from the media's attention.
As of April 2021, Colin's partner is Lindsay Thompson (rumored to be married), and they have a son together.
Hobbies and other interests
Colin's been keen on reading books since his early teenage years, and is also a huge fan of comic books. He's attended various Comic-Cons, including the Oz COMICON in Adelaide, South Australia from 15 to 17 March 2013.
He's passionate about improvisational (improv) theatre, and is a member of the improv group On The Spot ,from Montreal, Canada. Colin was also one of the founders of the comedy theatre Second City, now defunct.
He's interested in travelling, and his career has taken him to various Canadian cities, US states, and several European countries including England, France and Spain. Colin's dream travel destination is Venice in Italy.
He has his own favorite actors and actresses, some of whom are Matt Damon, Ryan Reynolds and Amanda Seyfried, and a couple of Colin's favorite movies are "Good Will Hunting", "The Notebook" and "Letters to Juliette".
Age, height and net worth
Colin's age is 48. He has short brown hair and blue eyes, his height is 6ft (1.83m) and he weighs around 165lbs (76kgs).
As of April 2021, his net worth has been estimated at over $8 million.