• Daithi De Nogla is an Irish YouTuber born in 1992 with a brother and sister.
• His YouTube channel was created in 2012 and he started posting frequently in 2014.
• He is a college dropout and is known for making videos on popular games such as Among Us, GTA, Call of Duty, Gmod, and Minecraft.
• He is also a singer and sometimes writes and performs songs on his YouTube channel.
• He has an estimated net worth of $4.46 million, as of mid-2021.
Daithi De Nogla is an Irish YouTuber who became a sensation on the platform through his online streaming of video games and hilarious commentary. This biography will explain in full detail how Daithi has built a loyal community of gamers, and tidbits about his personal life.
Dig in to find out!
Early Life, Family, Educational Background
David Nagle, popularly known as Daithi De Nogla, was born on 6 July 1992 under the zodiac sign of Cancer, in Limerick, Ireland, to parents of Irish descent.
Daithi De Nogla is a triplet with a brother named Aindreas and a sister named Katie. Their parents raised them in the Christian religion, to which Daithi still adheres. He's the cousin of the Irish Hurler, Sean Finn.
Daithi is the youngest in his family, so many things he did as a child were influenced by his older siblings. He developed an interest in gaming at a young age but didn't play much until he got his first Game Boy console. He played his first game -Donkey Kong 64 on the Nintendo 64- when he had chickenpox and had to stay away from school. As time went by, he started playing Pokemon and Harvest Moon.
De Nogla is a college dropout. He studied Early Childhood Care and Education at The Institute of Technology at Tralee, but couldn't balance college and his blooming career on YouTube, so he dropped out.
Career
YouTuber
Daithi De Nogla was inspired to start a YouTube channel by his friend Michael.
He created his channel on 16 January 2012 and started posting frequently in 2014. He focused on making interesting and relatable commentary while playing his favorite games.
Some of his oldest videos are "Best Game Ever: Potato Simulator", "Nogla Urinal Incident", "Gmod Murder Funny Moments" which have 1.8, 1.5, and 1.9 million views, respectively. He is known for making videos on popular games such as Among Us, GTA, Call of Duty, Gmod, and Minecraft.
Some of Daithi's most viral videos are "Poo Story: Daithi and Friends Animated" (2015), "Your Love" (2015), "Reacting to Vanoss Tik Toks" (2019), which come up to over 35 million views in total.
Contrary to popular opinion, Daithi is not just a video game and animation freak, he's also a talented singer. Sometimes, he writes and performs songs on his YouTube channel.
He also creates regular vlogs about his life and random incidents with his friends. Some of his popular everyday vlogs are "Going into McDonald's With Terroriser " (2019), "Visiting Wildcat for the First Time" (2020), and "My Fiancee and I Try Arab Snacks" (2021).
To improve engagement on his channel and entertain his fans, Daithi collaborates with his friends who are also YouTube game streamers, Vanoss, Terroriser, and JackSepticEye.
In June 2021, his fiancee Aliyah took over the channel for solo gameplay, and commentary of Kingdom Hearts.
Daithi De Nogla is globally recognized as a force in the YouTube gaming community. From scratch, he has successfully built a community of gamers on YouTube, with 7.32 million subscribers and 1.2 billion total views!
Social Media Personality
De Nogla's fame on YouTube translated to fame on other social media platforms too, as he quickly gained thousands of followers. He is active on Twitter and Instagram, on which he shares snippets of his personal life, and creates sponsored posts for gaming companies. He now has 2.3 million followers on Instagram and 1.9 million on Twitter.
He's also launched a clothing line for his fans on YouTube and other social media platforms; the merchandise is available at his Shopify store.
Personal Life, Relationship
Daithi De Nogla once dated the fashion model and YouTuber, Jacs' Style.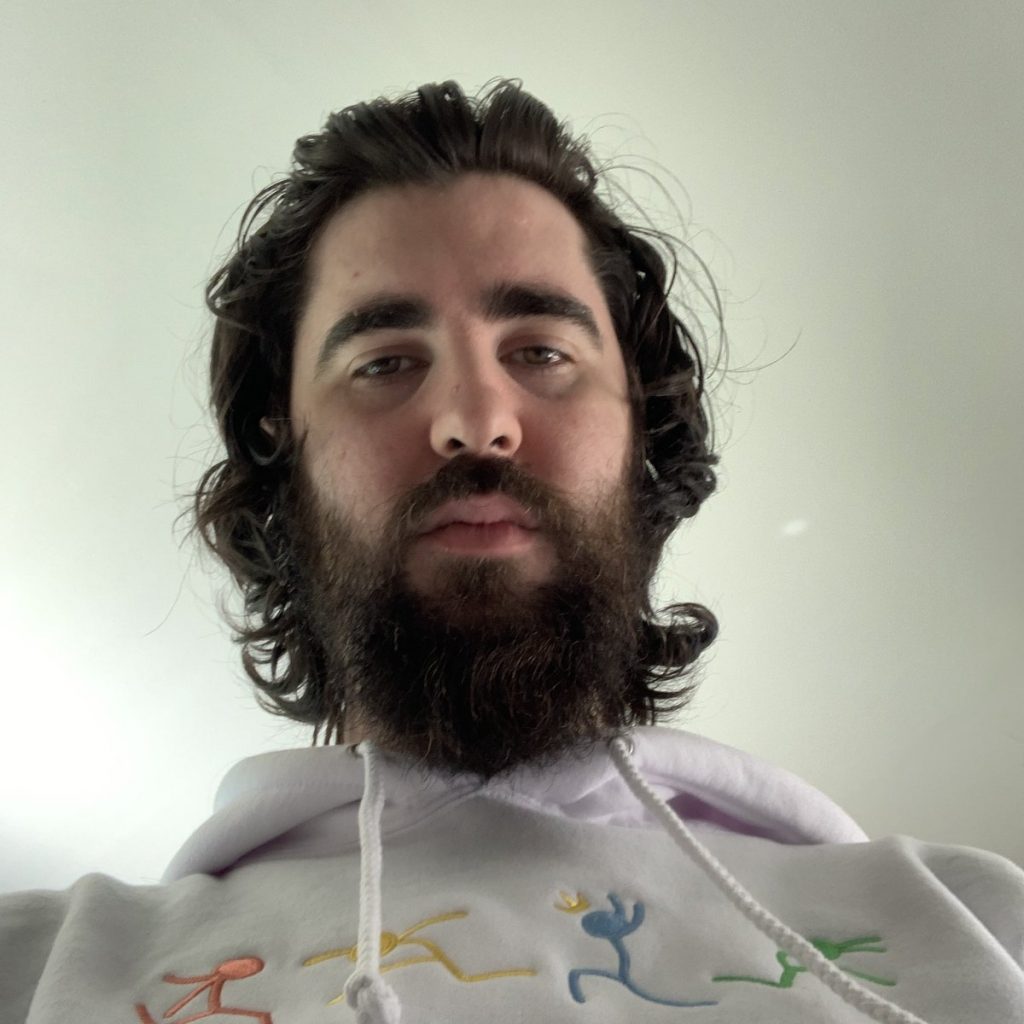 Although they later broke up in mid-2018, she said in a Tweet about Daithi, '…he brought out the best in me. I will always be grateful for having him in my life'.
Towards the end of 2018, De Nogla started dating Aliyah (a.k.a scaryspicejr.), a Black American woman. However, he only made their relationship public on 27 May 2019, in a video called "Hey". The couple became engaged on 25 July 2019. On 19 October 2020, the gamer and his fiancee revealed that they welcomed a daughter in the past year. Clearly, Daithi and Aliyah prefer to savor the good news before sharing it with their fans.
On YouTube, the gaming community instantly took a shine to Aliyah after her relationship with De Nogla was made public.
She mentioned once that she started gaming at age 10, and she seems competent enough to take on Daithi and his friends during game sessions.
Daithi shuttles between his home country Ireland and Los Angeles because of business. For the most part, he rents an apartment in Los Angeles with his fiancee to serve as his base in the US.
Daithi lives with his fiancee Aliyah, their daughter, and two dogs, Joe and Tony.
Appearance, Clothing Style
Daithi De Nogla is 6ft 3ins (1.91m) tall and weighs about 165lbs (75kgs). He has black hair and dark hazel eyes. De Nogla is not big on fashion; his go-to outfit is a hoodie and a pair of sweatpants. He prefers to look casual and laid-back.
Hobbies, Favorite Things, and Interesting Facts
Daithi is a good poker player.
He also likes anime, especially "My Hero Academia" and "Fireforce".
His dream holiday spot is Japan, because he wants to learn about the culture.
He loves to eat chocolate.
He enjoys playing basketball, and taking walks in the woods.
Net Worth and Salary
Since the start of his YouTube channel, Daithi has earned substantial income from paid sponsorship and Google Adsense. In 2018, he made the list of young YouTube millionaires, and three years later he's achieved even more. Daithi De Nogla has an estimated net worth of $4.46 million, as of mid-2021, however, there is no news yet concerning property owned by Daithi and his fiancee.