• Ty Murray is an American rodeo cowboy and co-founder of the Professional Bull Riders (PBR) organization.
• He was born in Phoenix, Arizona and began riding calves at age two.
• He was the youngest ever PRCA Saddle Bronc All-Around World Champion in 1989.
• He was married to singer-songwriter Jewel Kilcher and is currently married to journalist Paige Duke.
• He is a martial artist and fan of country music and has a net worth of over $15 million.
Who is Ty Murray?
American rodeo cowboy Ty Monroe Murray was born in Phoenix, Arizona USA, on 11 October 1969, so Libra's his zodiac sign. He ranks amongst the best professional cowboys of all time, having won the World Championship nine times; Ty's a co-founder of the international bull riding organization Professional Bull Riders (PBR), and is today also its board adviser.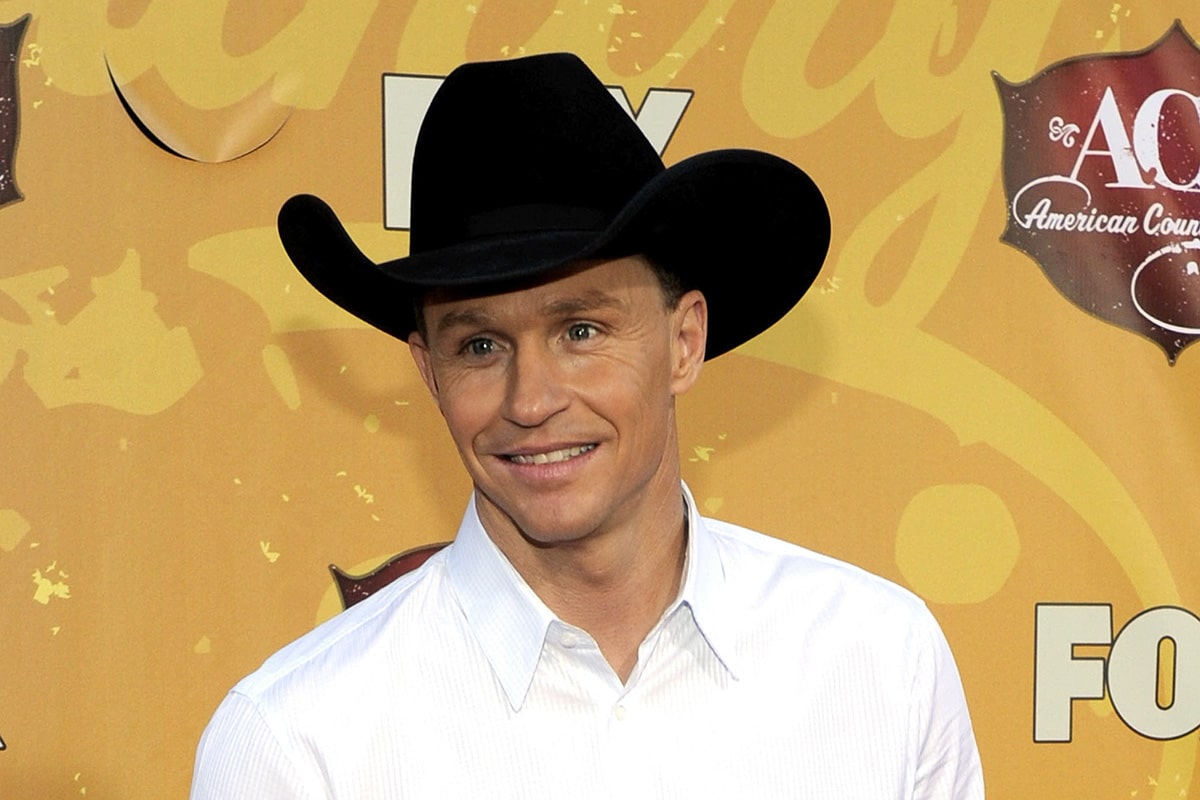 Education and early life
Ty was raised in Phoenix alongside his sisters Kerri and Kim, by their mother Joy and father Harold 'Butch' Murray; Harold was a competitive rodeo cowboy, and Joy competed in the National Little Britches Rodeo Association as a child, winning gold once.
Ty was only two years old when he began riding calves, with his father riding alongside and holding him; he was given his first spurs as soon as he was able to walk, and was eight when he began helping his father break colts.
Ty rode his first bull aged nine, but his second bull threw him and broke his jaw; he returned to riding as soon as he got better. Ty rode a horse in a rodeo for the first time aged 12, and later revealed that it was the first time that he actually felt scared while riding, so at that age he bought a mechanical bucking machine with his savings.
He joined a gymnastics team at the Deer Valley High School, but rarely met with them.
Ty was 13 when he met American former professional rodeo cowboy Larry Mahan, who had won six World Championships, and eventually became his mentor.
Ty won the 1987 Arizona National High School Rodeo Association All-Around Championship, and upon matriculating in the same year, enrolled at Odessa College. He joined the Professional Rodeo Cowboys Association (PRCA) as soon as he was eligible when turning 18, and then began competing in the National Intercollegiate Rodeo Association; in 1988, Ty was named PRCA Rookie of the Year, having won close to $50,000 in saddle bronc riding, bareback riding and bull riding.
In June 1989, he competed at the Reno Rodeo Championship, but was thrown off by the bull Copenhagen Times after only two seconds; Ty competed at Cheyenne Frontier Days in the following month, where his fellow cowboy Lane Frost was killed by the bull Takin' Care of Business.
Ty was second in All-Around World Standings by the end of August, with only his uncle Butch Myers being in front, and he was able to overtake him in September; he thus qualified for National Finals Rodeo (NFR) in both the saddle bronc riding and the bareback riding, but not the bull riding. In the same year, Ty became the youngest NFC Saddle Bronc All-Around World Champion.
Career as a cowboy
Ty graduated from college in 1990, then moved to Benbrook, Texas, and went on to win titles at the National Western Stock Show, the Houston Livestock Show and the Colorado Springs Show.
On 19 May 1990, he rode the saddle bronc Road Agent, but got stuck while trying to dismount; the horse kicked Ty multiple times, and he ended-up with a broken elbow, bruised ribs and several stiches in the head – his recovery lasted close to two months.
Ty qualified for all three 1990 NFR events, and suffered another serious injury while riding the saddle bronc Bo Skoal, which kicked and seriously bruised his knee.
Hey @OdessaCollege, stopped to help you guys but no one was in the van! Was cool to see my College on I️-20 pic.twitter.com/vWn950egsv

— Ty Murray (@TyPBR) November 6, 2017
He competed in his first PBR event in 1994, the Bud Light Cup Series, but his results at competitions from 1994 through 2001 remain incomplete. He reached the PRCA National Finals Rodeo in 1998, and the PBR World Finals in 1999, successfully riding all of his bulls. Ty reached the PBR World Finals again in 2000, and wasn't bucked off a single bull; he competed in the 2001 PBR World Finals, again not being buck-off by a single bull.
Ty announced his retirement while competing at the 2002 NILE Bull Riders Invitational, not long after he suffered a neck strain.
He's since been featured in a number of TV shows, including "Fast Cars and Superstars: The Gillette Young Guns Celebrity Race", "Ty Murray's Celebrity Bull Riding Challenge", and "Dancing with the Stars" – since 2005, Ty's been working as a regular color commentator for various PBR events.
Wives and children
Ty's married twice. His first wife was famous American singer-songwriter, actress and author Jewel Kilcher, who's been nominated for four Grammies and has sold more than 30 million albums. The two met in 1999 and were in a long-distance relationship for the first nine months, prior to Jewel coming to live with Ty at his ranch in Texas. They married on 7 August 2008, and she gave birth to their son on 11 July 2011, but revealed that they were divorcing on 2 July 2014.
Ty met American journalist Paige Duke in December 2014, and they went on their first date only a day later; the two married on 30 September 2017, and Paige gave birth to their daughter on 24 September 2018.
Ty's yet to speak about other women whom he's been with, he's married to his second wife Paige Duke as of February 2023, and has a daughter with her; he also has a son with his first wife Jewel Kilcher.
Interesting facts and hobbies
Ty's been a fan of the film industry since his early teenage years, and appeared in the 1999 episode "Widow Maker" of the action crime series "Walker, Texas Ranger"; his favorite actor is Keanu Reeves, and some of his favorite movies include the trilogy "Matrix", "The Devil's Advocate", and "John Wick".
He's a martial artist, and has been practicing Nippon Kempo for more than 20 years now.
Ty's followed by close to 30,000 people on Instagram, but has posted only 21 pictures onto the network; most of these feature horses and bulls.
He's travelled all around the world, and his favorite city to visit is Sydney, Australia.
Ty's a huge fan of country music – some of his favorite country musicians are Johnny Cash, Luke Combs and Kenny Chesney.
Height, eyes and wealth
Ty's age is 53. He has blue eyes and brown hair, is 5ft 8ins (1.74m) tall and weighs about 160lbs (73kgs).
Ty's net worth's been estimated at over $15 million, as of February 2023.