• Holly Earl is a 28-year-old actress from London, England.
• She has an estimated net worth of $1 million.
• She has worked on more than 30 television and film acting credits since 1997.
• She has appeared in "Casualty", "Cuckoo", "Beowulf: Return To The Shieldlands", and "Doctor Who".
• Her upcoming projects include "A Midsummer Night's Dream" and "Jetsi".
Who is Holly Earl?
Holly Earl was born on 31 August 1992 under the zodiac sign of Virgo, in London, England. She is a 28-year-old actress, probably best recognized for landing the role of Nita Clements in the BBC One medical drama series "Casualty" (2010-2011), playing Zoe in the BBC Three comedy series "Cuckoo" (2012-2016), and featuring as Kela in the ITV epic fantasy drama series "Beowulf: Return To The Shieldlands" (2016).
How rich is she, as of now? Holly Earl Net Worth
As of mid-2021, Holly Earl's net worth is estimated at close to $1 million, acquired through her successful involvement in the world of entertainment as a professional actress, who has worked on more than 30 television and film acting credits since she launched her career in 1997.
Early Life, Parents, Siblings, Nationality, Ethnicity, Educational Background
Holly Earl spent her early years in her hometown of London, where she was raised by her parents; however, their names and professions haven't been revealed yet. She has an older sister, named Elizabeth 'Lizzie' Earl, who is a former child actress, Disney PR expert, and founder of the PR agency Munch. Holly holds British nationality and belongs to White Caucasian ethnic group. Regarding her education, Holly went to Drayton Manor High School, located in Hanwell in west London.
Career Beginnings
Holly Earl started pursuing her professional acting career at the age of four, when she took the recurring role of Louise Creegan in the ITV crime drama serial "Touching Evil", starring alongside Robson Green and Nicola Walker from 1997 to '98. She then made guest appearances as the young Kochanski in an episode of the critically-acclaimed BBC Two sitcom "Red Dwarf", and Lindsey in two episodes of the ITV crime drama series "The Ruth Rendell Mysteries", created by Ruth Rendell and based on her character Chief Inspector Wexford, both in 1999.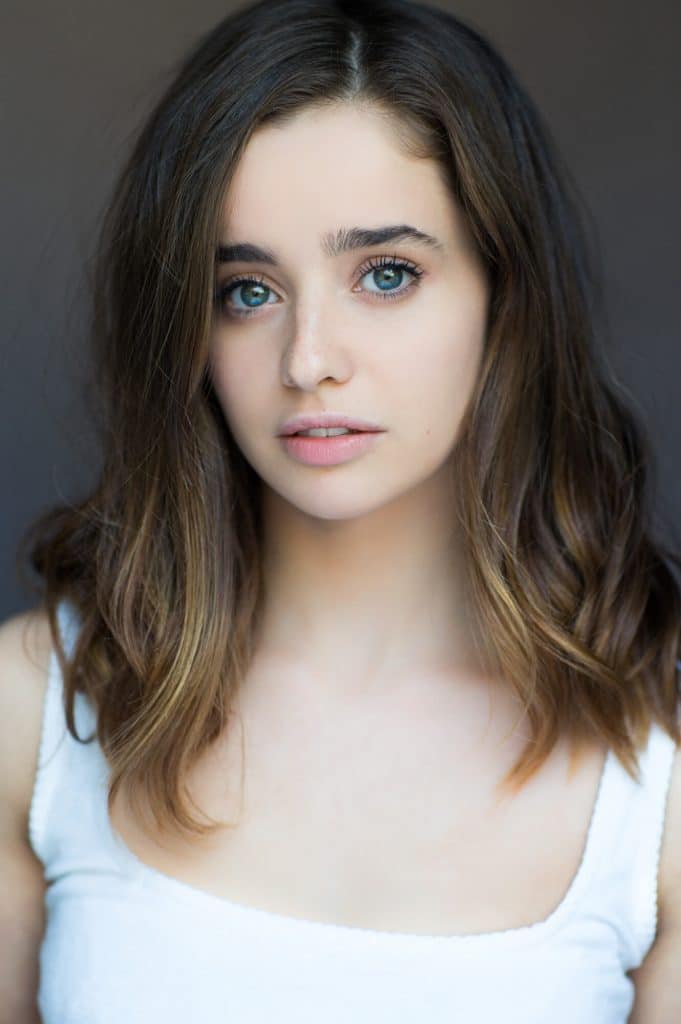 Later that year, she featured as Angeline in the made-for-TV family drama film "The Greatest Store In The World", directed by Jane Prowse. It was followed by her debut feature film appearance as May Bailey in the 2002 romantic mystery film "Possession", in which she shared the screen with Aaron Eckhart and Gwyneth Paltrow. Holly's next role came two years later, when she was cast as the young Clara in the drama film "Secret Passage", after which she provided her voice to Lillia in the highly popular video game "League Of Legends" in 2009.
Rise to Fame
Holly Earl landed her breakthrough role when she joined the cast of the BBC One medical drama series "Casualty", in which she starred as Nita Clements between 2010 and 2011.
Thereafter, she guest-starred as Lily Arwell in the episode "The Doctor, The Widow And The Wardrobe" of the cult BBC One sci-fi series "Doctor Who" (2011), which is listed in the Guinness Book of Records as the longest-running sci-fi TV series. Holly made her debut appearance on stage in 2012 as Bertha in the Belgrade Theatre production of "The Father", for which she was nominated for an Ian Charleston Award. Her next major TV appearance came shortly afterwards, when she was chosen to play the recurring role of Zoe in the first three seasons of the BBC Three sitcom "Cuckoo" from 2012 to 2016.
Concurrently, Holly continued to work on other projects. In 2013, she had the part of Esme in the American fantasy horror film "Dracula: The Dark Prince", alongside Luke Roberts, Kelly Wenham, and Jon Voight. Two years later, she featured as Florence Lascelles in the American epic biographical drama film "Queen Of The Desert", next to James Franco, Robert Pattinson, and Nicole Kidman. The film was written and directed by Werner Herzon, and based on the life of British traveler and archaeologist Gertrude Bell. During the same year, she was praised for her portrayal of 15-year-old Ruby in an episode of the BBC One drama series "Ordinary Lies".
At the time, she also guest-starred in other TV series, including "Law & Order: UK", "The Musketeers", and "Crossing Lines", to name a few.
Continued Success
Holly Earl won her first main role in 2016, when she was invited to portray Kela in the epic fantasy drama TV series "Beowulf: Return To The Shieldlands", which was based on the Old English epic poem "Beowulf". The series was broadcast on ITV but was canceled after a single season. During the same year, she was cast as Ava in the pilot for the BBC Two sitcom "Our Ex-Wife", but which wasn't picked up.
It was followed by her voice-over of Sarah in the English version of the Japanese video game "Star Ocean: Anamnesis", also in 2016.
In the next year, she played Emily in the made-for-TV comedy film "The Pact" and voiced La Mousmé in the experimental animated biographical drama film "Loving Vincent", about the famous Dutch post-impressionist painter Vincent van Gogh. The latter was both a critical and commercial success, grossing over $42 million worldwide against the budget of $5.5 million, and won a European Film Award for Best Animated Feature Film, and earned an Academy Award nomination for Best Animated Feature.
Recent and Upcoming Projects
In 2018, Holly Earl landed the role of Agnes in the sci-fi TV series "Humans" that ran on Channel 4, which was followed by her portrayal of Aggie Pickett in the crime drama film "Once Upon A Time In London", along with Leo Gregory and Terry Stone, which was released in 2019. In the same year, she lent her voice to Erica Mason in the FMV-based interactive fiction thriller video game "Erica".
Talking about her upcoming projects, it's announced that she will play Hermia in the fantasy comedy film "A Midsummer Night's Dream", based on the classic comedy of the same title by Shakespeare. She will also appear in the lead role of Nat in James Nun's thriller "Jetsi", which is currently under post-production.
Appearance and Vital Statistics
Holly Earl has long dark brown hair and blue eyes. She stands at a height of 5ft 2ins (1.57m), while her weight is around 99lbs (45kgs). Her vital statistics are 31-24-31, bra size 36B, dress size 4 (US), and shoe size 7 (US).
Personal Life
Holly Earl isn't very open when it comes to speak about her personal life, and she manages to keep all the details about it far away from the eye of the public. Nonetheless, it's believed that she doesn't have a boyfriend at the moment, and is focused on her professional career. Her residence is still in London.