• Torrance Coombs is a Canadian-American actor known for his role in the historical romantic series "The Tudors"
• He's appeared in many theatre plays and films, and has been credited with appearing in close to 30 movies and TV series
• Torrance has been nominated for four awards and is fluent in French, German, Italian and Spanish
• He loves to play video games and livestreams weekly, is a musician and cat lover
• Torrance is 37 years old with an estimated net worth of close to $1 million
Torrance Coombs Wiki Bio
Torrance Coombs was born in Vancouver, British Columbia, Canada, on 14 June 1983 – his zodiac sign is Gemini and he holds both Canadian and American nationality. He's an actor who's probably still known best for his portrayal of Thomas Culpepper in the historical romantic series "The Tudors", created by Michael Hirst, and which starred Jonathan Rhys Meyers, Henry Cavill and Anthony Brophy. It aired from 2007 to 2010, and follows the life of King Henry VIII; the series won 49 of the 131 awards for which it was nominated, including three Golden Globe nominations.
Early life and education
Torrance was raised in Vancouver by his parents, about whom nothing is known as he respects their privacy; he hasn't spoken of having any siblings, and is thus believed to be an only child.
He became interested in acting after joining his school's choir, and appearing in the school production of the musical "Cats", portraying Rum Tum Tugger. Torrance studied at the University Hill Secondary School, and continued appearing in plays throughout these years. Upon matriculating in 2001, he enrolled into the University of British Columbia's acting program, and obtained his Bachelor of Arts degree in 2004.
Roles in theatre plays
Torrance has appeared in many theatre plays, while he's probably known best for his starring role in the musical "A Little Night Music", and for his roles in many plays performed at the largest Shakespeare festival Bard on the Beach.
Roles in movies
Torrance has now been credited with appearing in close to 30 movies and TV series. He made his debut film appearance in 2004 with his portrayal of The Adult Kid in the short comedy "The Italian Ring", and the following years saw him star in various shorts such as the 2005 "Judy's Comeuppance", the 2009 "The Familiar" and in the same year "Good Image Media".
Torrance's first appearance in a feature film was his portrayal of Campbell in the 2011 comedy "Kits" but which failed to attract any attention, then in the same year he played Davey in the war drama "Afghan Luke". He was invited to play supporting characters in a couple of mediocre movies, including the action adventure horror "Killer Mountain" and the  drama "Stay with Me" both in 2011, and the 2013 thriller drama "Kill for Me".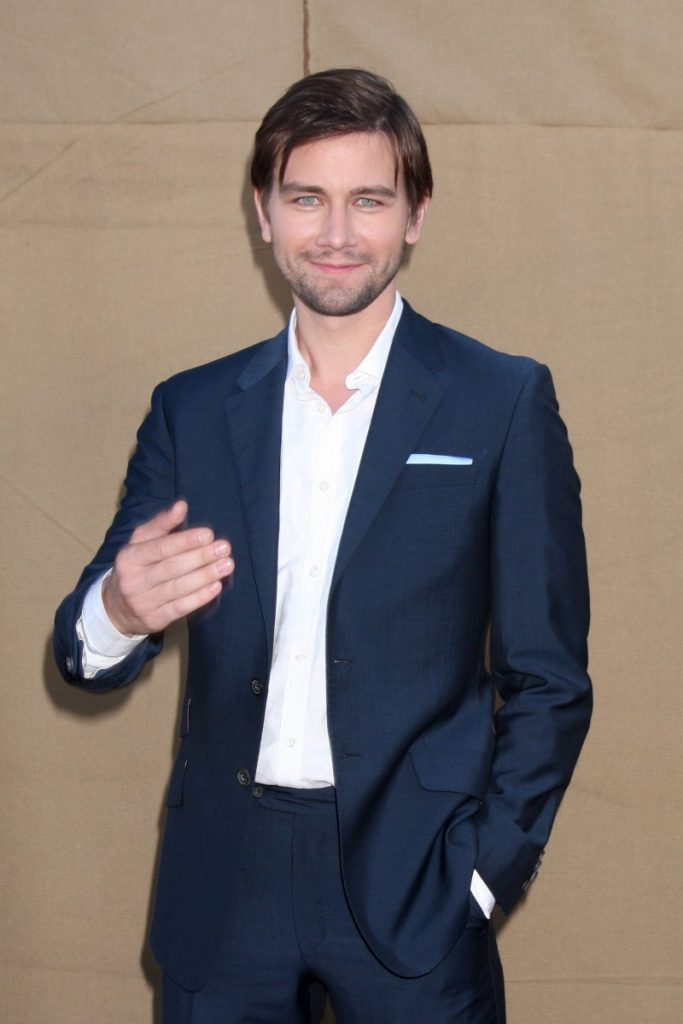 The same year saw him appear in the thriller "Liars All"m written and directed by Brian Brightly and which starred Matt Lanter, Sara Paxton and Alice Evans; it follows a provocative game played on New Year's Eve, and which led to a murder.
Three of Torrance's most recent movie roles have been in the 2018 comedy "Royally Ever After" in which he starred alongside Fiona Gubelmann, the 2020 romantic comedy "Romance in the Air" alongside Cindy Busby, and later the short drama "A Call Above the Clouds".
Torrance's currently shooting for the upcoming thriller "Around Robin", set to be released by the end of 2021.
Roles in TV series
He made his debut TV series appearance in 2007, with his portrayal of Mitch in the episode "Hollywood Babylon" of the fantasy horror drama "Supernatural", and in 2008 played the lead character John Doe in the comedy drama "JPod" created by Douglas Coupland and Michael MacLennan, and which also starred David Kopp and Emilie Ullerup.
It follows the lives of the people working at a game design studio and the series won four of the 16 awards for which it was nominated.
The following year saw Torrance make a guest appearance in the episode "Someone to Watch Over Me" of the action adventure drama "Battlestar Galactica", then in 2011 he starred as Sam Besht in the crime drama "Endgame", and played the supporting character Chase Powers in the family drama "Heartland". In 2014, Torrance played Milo, one of the lead characters in the science fiction mini-series "Polaris", and between 2013 and 2016, he starred as Sebastian 'Bash' de Poitiers in the fantasy drama "Reign", created by Laurie McCarthy and Stephanie Sengupta, and which also starred Adelaide Kane, Megan Follows and Celina Sinden. It follows the life of Mary, Queen of Scots, aired from 2013 to 2017, and won four of the 25 awards for which it was nominated.
Three of Torrance's most recent TV series roles have been in seven episodes of the 2017 drama "Still Star-Crossed", six episodes of the 2018 fantasy horror drama "The Originals", and the pilot of the comedy "Best Friend Type" in 2019.
Other credits
Torrance could've been seen featured in three TV specials: "The 10th Annual Leo Awards" in 2008, "The 12th Annual Leo Awards" in 2010, and "The 40th Annual People's Choice Awards" in 2014.
He competed in the game-show "Jeopardy!" in 2014, while the same year also saw him make a guest appearance in the talk-show "Katie Chats".
Awards and nominations
Torrance has been nominated for four awards, in 2010 for a Leo Award for Best Performance by a Male in a Short Drama for "The Familiar", and in 2014 for another Leo Award for Best performance by a Male in a Web Series for "Polaris".
The same year saw him nominated for a Monte-Carlo TV Festival Golden Nymph Award for Outstanding Actor in a Drama Series for his performance in "Reign", and in 2015 for a Golden Maple Award for Best Actor in a TV Series Broadcasted in the USA, also for "Reign".
Love life and wife
Torrance's very secretive when it comes to his love life, as he prefers not to talk about his past and present relationships, however, it's widely known that he was a married man. In 2010 Torrance started dating Alyssa Campanella, who's probably known best for having been crowned Miss USA 2011. They announced their engagement on 12 June 2015, and the two exchanged vows in Santa Ynez, California on 2 April 2016 in front of their many friends and family members. It was announced in April 2019 that the two had split earlier that year – their divorce was finalized on 2 February 2019.
There are rumors circulating the internet claiming that what led to their divorce was one of them not wanting to have children, while the other wanted to start a family.
Torrance hasn't spoken of any other women whom he has perhaps been with, so as of April 2021, he appears to be single, has been married, and doesn't have children.
Hobbies and other interests
Torrance enjoys learning languages, and is fluent in French while he can also understand people speaking German, Italian and Spanish.
He loves to play video games in his spare time, and is active on Twitch and livestreams at least once a week, mostly while playing "Among Us", "Little Nightmares" and "The Legend of Zelda: Breath of the Wild". He plays the games on his PlayStation 4, and is today followed by over 7,000 people.
Torrance likes to listen to music in his spare time – his favorite genre is rap, and favorite rapper Snoop Dogg.
He loves to drink cocktails, and knows how to make many.
Torrance is a musician, and can sing and play the guitar.
He's a cat lover, and his pet cat can be seen featured in many pictures uploaded onto his Instagram account.
Torrance has his own favorite actors and actresses, some of whom are Jim Carrey, Robert De Niro and Amanda Seyfried, while his favorite movies include "Ace Ventura: Pet Detective", the trilogy "The Godfather" and "Les Miserables".
Age, height and net worth
Torrance's age is 37. He has short brown hair and light blue eyes, his height is 6ft (1.83m) and he weighs around 172lbs (78kgs).
As of April 2021, his net worth has been estimated at close to $1 million.