• Canadian actor and producer Justin Chatwin born on 31 October 1983 in Nanaimo, British Columbia, Canada
• Played lead character Goku in the 2009 action adventure fantasy movie "Dragonball Evolution"
• Played Josh Wilson in the popular crime comedy "Weeds" from 2005-2012
• Received 8 awards out of 10 nominations
• Net Worth estimated at over $2 million
Who is Justin Chatwin?
Canadian actor and producer Justin Chatwin, was born in Nanaimo, British Columbia, Canada, on 31 October 1983, so his zodiac sign's Scorpio. He's had roles in close to 50 movies and TV series, and is perhaps still best known for his playing of the lead character Goku in the 2009 action adventure fantasy movie "Dragonball Evolution", directed by James Wong, and which also starred James Marsters and Chow Yun-Fat. It follows Son Goku who's trying to collect seven magical orbs, which will then allow him to ask a magnificent dragon for a wish; the movie was nominated for a Golden Schmoes Award for Worst Movie of the Year.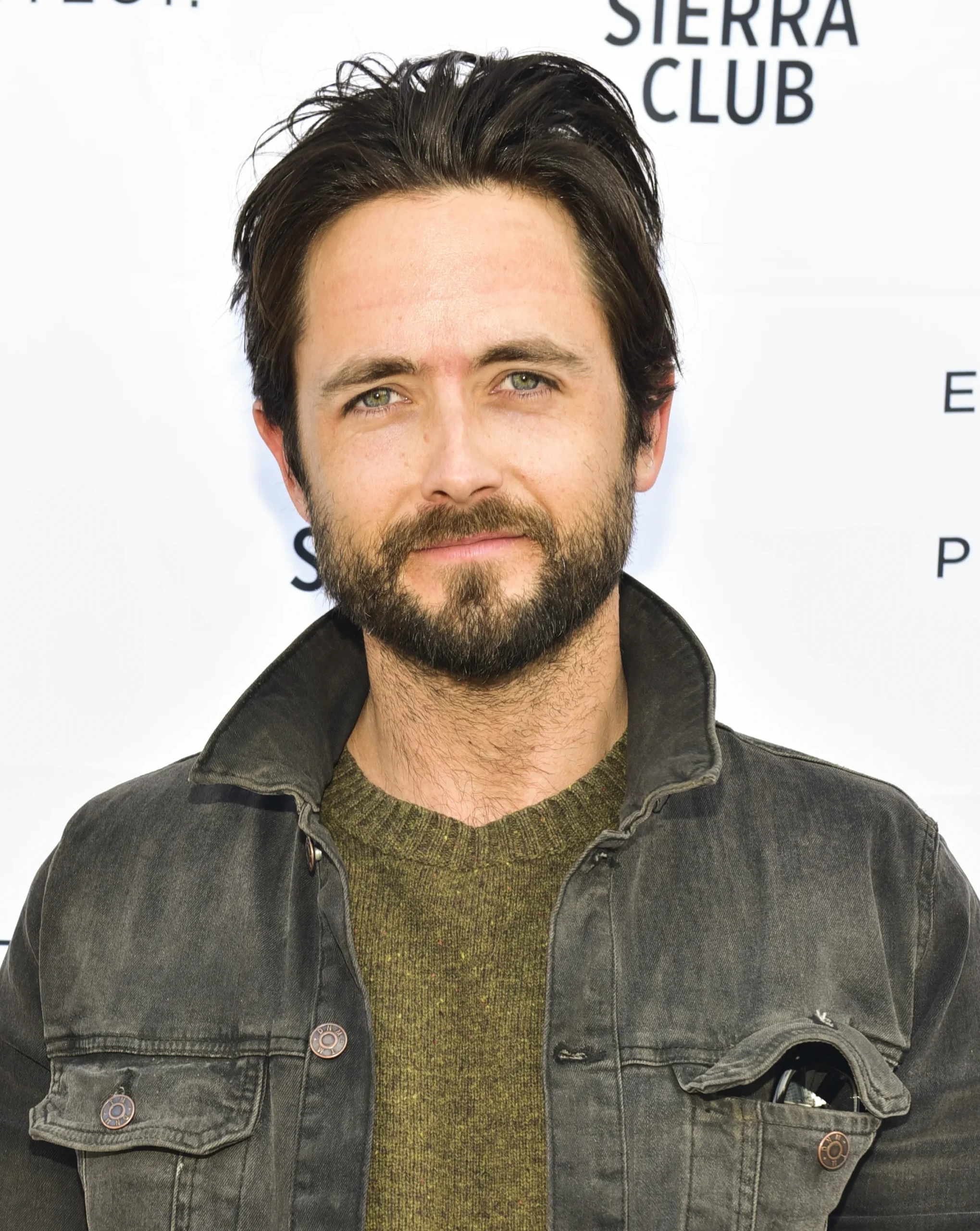 Education and early life
Justin was raised in Nanaimo alongside his younger sister Brianna, who's today working as a tattoo artist, by their father Brian who was an engineer and founder of the construction company Chatwin Engineering, and mother Suzanne (nee Halsall) who was a martial artist.
Justin was attending a local high school when he fell in love with acting, and could've been seen appearing in many school plays, mostly portraying main characters. He matriculated in 2002, and chose to follow in his father's footsteps, enrolling at University of British Columbia to study engineering, switched to studying commerce after only a week, but dropped out half a year later, wanting to pursue an acting career.
He moved to Los Angeles, California in 2005, and has since been living in the USA.
Roles in movies
Justin's debut film appearance was playing Teenage Fan in the 2001 musical comedy "Josie and the Pussycats", and a couple of his following roles were in the 2003 drama "The Incredible Mrs Ritchie", the 2004 crime mystery thriller "Taking Lives", and in the same year the family science fiction comedy "Superbabies: Baby Geniuses 2".
The year 2005 saw Justin play Robbie in the action science fiction adventure "War of the Worlds", directed by Steven Spielberg, and which starred Tom Cruise, Dakota Fanning and Tim Robbins. It follows an alien invasion of humanity, and the movie won 16 of its 68 award nominations, including three Oscar nominations for Best Achievement in Visual Effects, Best Achievement in Sound Editing, and Best Achievement in Sound Mixing. Justin had only two movie roles in the remainder of the decade: in the 2007 crime fantasy "The Invisible" and the 2008 romantic comedy "Middle of Nowhere".
In 2014, he portrayed the main character Bobby Shore in the musical fantasy "Bang Bang Baby", written and directed by Jeffrey St. Jules, and which also starred Jana Levy and David Reale. Set in the '60s, the movie follows a teenager who's dreaming of becoming a famous singer, and whose idol has just become stranded in her little town; it won three of its five award nominations.
Justin's three most recent film roles have been in the 2019 comedy "Summer Night", the 2021 action crime comedy "Die in a Gunfight", and the 2022 drama "The Walk"; he's currently shooting for the upcoming movies "Boneyard Canteen" and "Reagan".
Roles in TV series
Justin's debut TV series role was his playing of John Spencer in two episodes of the 2001 drama mini-series "Christy: Choices of the Heart", and the following years saw him appear in an episode of the fantasy science fiction "Mysterious Ways", the mystery horror comedy "Glory Days", and the fantasy thriller "Beyond Belief: Fact or Fiction".
From 2005 through 2012, Justin played Josh Wilson in the popular crime comedy "Weeds", created by Jenji Kohan, and which starred Alexander Gould, Hunter Parrish and Mary-Louise Parker. It follows a woman who's selling marijuana to financially support herself, and the series won 17 of its 116 award nominations.
Justin's also known for his playing of Steve, Jimmy and Jack in 40 episodes (2011-2015) of the comedy "Shameless", which John Wells and Paul Abbott created, and which starred Ethan Cutkosky, William H. Macy and Emmy Rossum. The series aired from 2011 to 2021, follows the lives of members of a wealthy Chicago family, and it won 20 of its 89 award nominations.
Justin's three most recent TV series roles have been in the 2016 episode "The Return of Doctor Mysterio" of the adventure science fiction "Doctor Who", the 2017 episode "Unaired Pilot" of the action adventure "Smallville", and 19 episodes of the mystery adventure "Another Life" from 2019 through 2021.
CHOOSE @NXOnNetflix CHOOSE @kateesackhoff pic.twitter.com/mYO0SMuNRl

— Justin Chatwin (@Justingchatwin) July 11, 2019
Other credits
Justin received special thanks for the 2011 short war movie "Thule".
He produced all seven episodes of the 2020 documentary series "No Good Reason".
Some of the documentary films in which Justin's been featured include in 2012 "The Ghetto Girl and the Car Thief: A Shameless Actor Discussion", the 2013 "Isolated", and the 2016 "Behind the Storm: The Making of the Scent of Rain and Lightning".
Awards and nominations
Justin's won eight of his 10 award nominations. Some of his wins include a London Movie April Award for Best Actor, a New York Movie January Award for Best Actor and a Block Island Film Festival Lighthouse Award for Best Actor, all in 2022 for his performance in "The Walk".
Love life and girlfriend
Justin rarely speaks about his love life in public, but there are still two girls with whom he's been in a relationship, that his fans know about.
Sometime in the 2000s, he was in a relationship with popular American model and actress Molly Sims; she's appeared in nearly 30 movies and TV series, and is perhaps still best known for her playing of Stephanie in the 2008 romantic comedy movie "Yes Man", which starred Jim Carrey and Zooey Deschanel.
In 2010, Justin dated American actress Addison Jayne Timlin; she's appeared in 39 movies and TV series, and seems to be mostly popular for having played Stormy Llewellyn in the 2013 fantasy horror comedy movie "Odd Thomas".
Justin seems to be unattached as of December 2022, hasn't married and doesn't have children.
Interesting facts and hobbies
Justin's passionate about motorcycles, and owns a Harley-Davidson Night Train which he calls Charlie Crowe; he's embarked on many motorcycle road trips with his fellow actors Steve Howey and William H. Macy, and in 2014, Justin, New Zealand actor Martin Henderson and producer Ford Smith embarked on a trip across Europe.
He's a philanthropist, and in 2011 took part in a charity motorcycle ride, while the year 2017 saw him work with the charity organization Waves for Water.
Justin enjoys living as a nomad, and is always on the road when not working.
He's passionate about various sports, and is an avid snowboarder; he also enjoys photography and spearfishing.
Justin's favorite actors are Samuel L. Jackson and Robert De Niro, and some of his favorite movies include "Reasonable Doubt", "Pulp Fiction" and "The Hateful Eight".
Height, eyes and wealth
Justin's age is 39. His eyes are blue and his hair's brown, he's 5ft 11ins (1.8m) tall and weighs about 170lbs (78kgs).
Justin's net worth's been estimated at over $2 million, as of December 2022.