• Rochelle Aytes is an American actress known for her roles in "Mistresses", "Trick 'r Treat", "The Inheritance", "My Favorite Five", and "S.W.A.T."
• She was born in Harlem, NY in 1976 and holds a Bachelor's degree in Fine Arts.
• She began her career as a model and made appearances in commercials for popular brands.
• Her husband is fellow actor C.J. Lindsey, and the couple don't have children together.
• Her net worth is estimated at over $3 million.
Who is Rochelle Aytes?
An actress with 45 acting credits to her name, Rochelle Aytes is perhaps known best for her role as April Malloy in the series "Mistresses", also starring Alyssa Milano and Jes Macallan, which won the Seoul International Drama Award for Most Popular Foreign Drama of the Year in 2013.
To movie lovers, Rochelle is noted for her roles in "Trick 'r Treat", "The Inheritance", and "My Favorite Five", among others.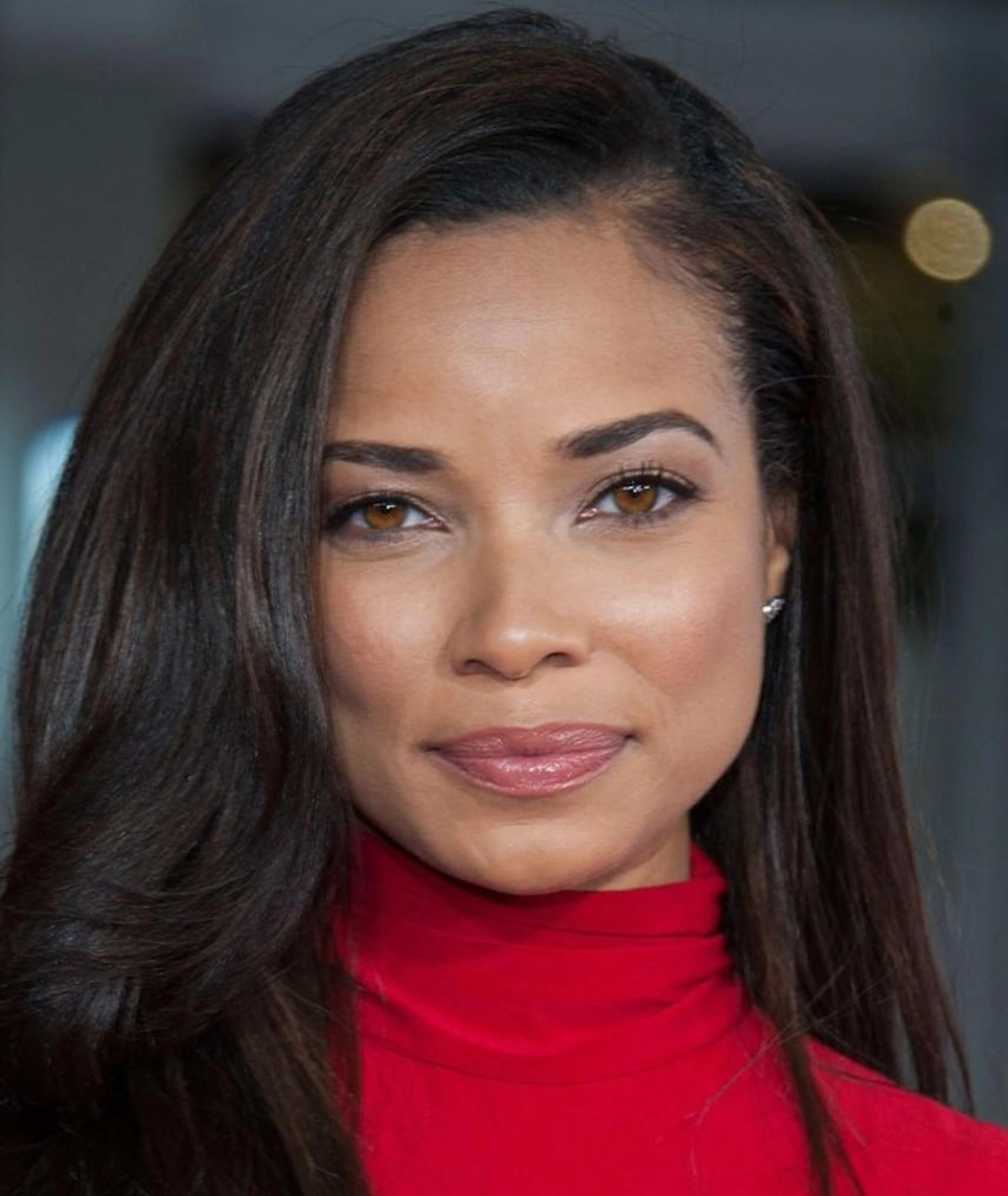 Early life, family, and education
Born on 17 May 1976, Rochelle's zodiac sign is Taurus; she hails from Harlem, New York City USA, thus she holds American nationality. Although some websites reported that she is of Irish descent, the truth is that Rochelle comes from a family of African-American descent, however, her surname 'Aytes' is of English origin. Many people believe she's biracial, but Rochelle hasn't discussed her ethnicity, and also nothing is known about her parents.
Rochelle enjoyed dancing and performing from an early age. She matriculated from Fiorello H. LaGuardia High School of Music & Art and Performing Arts in 1994, and then enrolled at the State University of New York, Purchase College, from which she graduated with a Bachelor's degree in Fine Arts.
Following graduation, Rochelle launched a modeling career, and made appearances in commercials for numerous popular brands, such as Coca-Cola, McDonald's, Mercedes-Benz, and L'Oreal.
Roles in series
Rochelle made her acting debut as a Hostess in an episode of the hit show "Sex and the City" in 2003, then two years later, appeared as a guest star in "Jonny Zero" and "My Wife and Kids", and in 2006 in an episode each of "ER" and "CSI: NY".
In 2007, she was cast to play Lashondra in the action drama "Drive", her first lead role starring opposite Emma Stone and Kristin Lehman in this Primetime Emmy nominated series, that followed the story of various people who competed in an illegal cross-country road race.
During 2009 and 2010, Rochelle played Grace Russell in the series "The Forgotten", followed by her role as Alice Williams in "Detroit 1-8-7" (2010-2011).
In the following years, Rochelle was seen in "Work It" (2012-2013) before being cast to play her most notable television series role to date, as April Malloy in "Mistresses". From 2013 to 2016, she was seen in 52 episodes of this romantic drama, which followed the story of four girlfriends, and their scandalous lives, each on their own path. Rochelle's character was a widow with a young daughter, who discovers three years after her husband's supposed death that he's actually still alive, and has cheated on her.
Concurrently, Rochelle was seen as Savannah Hayes in the series "Criminal Minds", starring Kirsten Vangsness, A. J. Cook, and Matthew Gray Gubler, which had a total of 35 award nominations, including three for Primetime Emmys, and 23 wins.
Rochelle next appeared in three episodes of the series "Designated Survivor" in 2017 and 2018, followed by her role as Greer in "Hawaii Five-O" (2018-2019). Later in 2019, Rochelle portrayed Michelle Moore in the series "The Purge", an action horror which followed the story of several unrelated people who have 12 hours to discover how far they will go to survive the night when all crimes are legal.
Later that year, Rochelle was cast to play Nichelle Carmichael in the action crime-drama "S. W. A. T." appearing in 30 episodes to date, and her fans will be happy to hear that the sixth season of the series starts in January 2023. Concurrently, she's been seen as Mackenzie in the 2022 series "Monarch".
Roles in movies
Rochelle made her big-screen debut as Denise Porter in the 2004 comedy "White Chicks", starring brothers Marlon and Shawn Wayans, which had 13 award nominations and won three. She followed with her role as Lisa in "Madea's Family Reunion" in 2006, then later that year, landed her first lead role in the TV movie "13 Graves", which followed the story of an ex-treasure hunter whose brother went missing, and his search coincides with a quest for Incan gold. The movie had no nominations, but the audience loved it.
Rochelle's next movie role came in the following year, when she was cast to play Maria in the comedy horror "Trick 'r Treat", starring Anna Paquin, Dylan Baker and Brian Cox, which had seven award nominations and won six.
In 2009, Rochelle was seen as Ava in the TV movie "Mistresses", starring opposite Jason Bryden and Benjamin Ayres; although having no nominations, the audience rated this romantic drama, rating it 8.5/10.
Two years later, she was seen as Lily in "The Inheritance", a thriller written and directed by Robert O'Hara, which won the American Black Film Festival Grand Jury Prize. Rochelle followed with her role as Pebbles in the 2013 TV movie "CrazySexyCool: The TLC Story", based on the true story of legendary hip-hop trio TLC, which had seven award nominations, including the Black Reel Award for Outstanding Television or Mini-Series Film.
Rochelle returned to the big screen as Hailey Colburn in the 2015 "My Favorite Five", starring opposite Brian White in this romantic comedy with hilarious turns and twists, which followed the story of Hailey, who enjoys the company of five men, believing that none of them can possess her completely.
Next, she was seen in the 2017 TV movie "Doomsday", followed by roles in "The Lost Boys" (2019), "A Christmas Tree Grows in Colorado" (2020), and "Redemption in Cherry Springs" (2021).
Most recently, Rochelle starred as Tish Helms in the 2021 romantic drama "The Men in My Life", opposite Brian White and Obba Babatunde.
Husband and kids
Even though she's been the subject of numerous rumors about her love life, Rochelle's managed to keep it a secret. There's no information available about her previous relationships before she met her future husband, C. J. Lindsey.
He's also an actor, perhaps known best for his role as Detective Tommy Cannon in the series "Mistresses", and most recently for playing Marcus also alongside his wife, Rochelle, in "The Men in My Life".
The two met for the first time back in 1998, when they attended the same college, however, their love story began much later. They met again in Los Angeles, California in the early 2000s, where C. J. was working as a club bartender, whose owner was allegedly Rochelle's ex-boyfriend.
In 2010, they bumped into each other at an event, and after hanging-out with mutual friends, C.J. asked Rochelle for her number. Their first date didn't go as they expected, but the two re-connected in 2014, and began a relationship soon afterwards.
They married on 28 August 2016, in a wedding ceremony held at the Tappan Hill Mansion, in Tarrytown, New York, in the presence of their closest family members and friends.
As of January 2023, Rochelle and C. J. are still together – they don't have children, but C. J. has a son from a previous relationship.
Age, appearance, and net worth
Rochelle's age is 46, and is known for her curly black hair and hazel eyes. If you've wondered how tall Rochelle is, she stands at a height of 5ft 6ins (1.68m), and weighs around 125lbs (56kgs), with vital statistics of 36-24-37.
During her career, Rochelle's starred in several hit series and also appeared in a number of popular movies. Thanks to her modeling and acting career, she's amassed a decent amount of wealth for herself, and according to sources as of early 2023, her net worth has been estimated at over $3 million.