• American actor and singer Scott Grimes was born in 1971
• Has acted and voiced characters in over 60 movies and TV series
• Best known for voicing Steve Smith in "American Dad!" and Lieutenant Gordon Malloy in "The Orville"
• Has starred in movies such as "Critters", "Frogs!" and "Who's Your Monkey"
• Has an estimated net worth of over $5 million
Who is Scott Grimes?
American actor and singer Scott Christopher Grimes was born in Lowell, Massachusetts USA, on 9 July 1971, making his zodiac sign Cancer. He's played and voiced characters in over 60 movies and TV series, and is probably known best for voicing Steve Smith and various other characters in the animated comedy series "American Dad!" It was created by Matt Weitzman, Seth MacFarlane and Mike Barker, has been starring Scott, Wendy Schaal and Seth MacFarlane since its debut in 2005, and follows the lives of conservative CIA agent Stan Smith and his family; the series has won one of its 36 award nominations.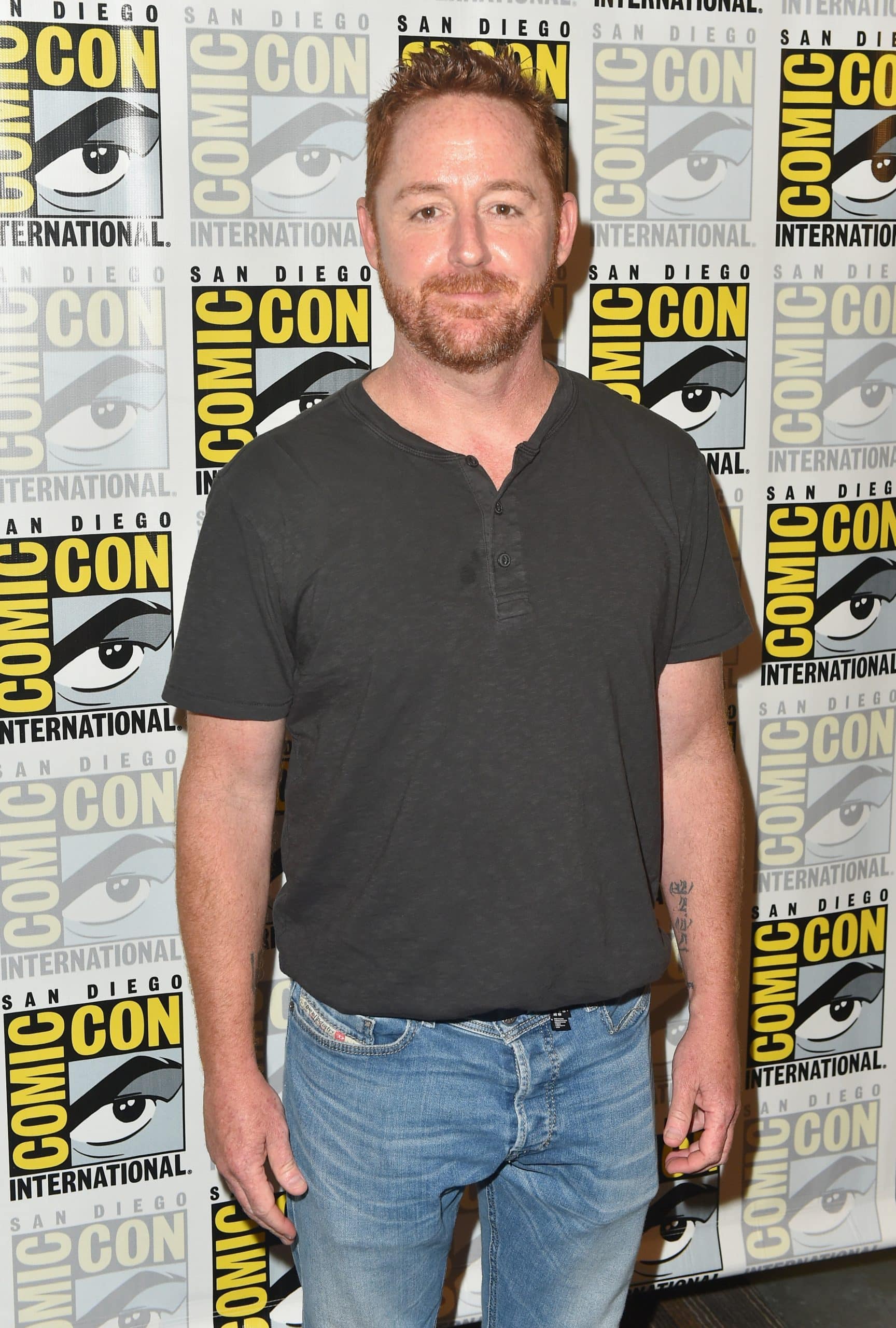 Education and early life
Scott and his sister Heather Grimes, who's also become an actress, were raised in Dracut, Massachusetts by their father Rick and mother Pam Grimes; Scott rarely speaks about his family in public, as they prefer to maintain their privacy. His niece Camryn Elizabeth Grimes is an actress, perhaps known best for playing both Mariah Copeland and Cassie Newman in the soap opera "The Young and the Restless".
Scott fell in love with acting at a quite an early age – he was 13 when he made his debut film appearance, playing Charles Wickes in the 1984 drama "A Doctor's Story", and the same year saw him appear in the family fantasy movie "The Night They Saved Christmas", and the family film "It Came Upon the Midnight Clear".
Scott then went on to simultaneously study, and work on his acting career; he attended Dracut Public School, and upon matriculating in 1989 chose acting over college.
Roles in TV series
Scott's debut TV series role was playing Josh Gilmour in the 1985 episode "Detours" of the romantic drama "Hotel", and in 1986 and 1987, he portrayed the main character Jack Randall in the comedy "Nothing Is Easy"; it also starred Dee Wallace and Ke Huy Quan, and follows the lives of a married couple and their four children. The series won one of its seven award nominations.
The first half of the '90s saw Scott play and voice characters in an episode of the comedy "Wings", the animated action adventure "The Legend of Prince Valiant" (voice role) and the drama "Birdland". Then from 1994 to 2000, he portrayed Will McCorkle in the popular family drama "Party of Five" – Amy Lippman and Christopher Keyser created the series, which starred Neve Campbell, Scott Wolf and Matthew Fox, and follows five siblings whose parents have just died; it won eight of its 47 award nominations.
Scott had only four TV series roles in the 2000s, but including a starring role in the 2001 historical war mini-series "Band of Brothers", and appearing in 112 episodes of the soap opera "ER" from 2003 through 2009.
He spent the next decade focused on recording for "American Dad!", and since 2017 has also been portraying Lieutenant Gordon Malloy in the popular adventure comedy "The Orville", which Seth MacFarlane created and today stars in, alongside Penny Johnson Jerald and Adrianne Palicki. It follows the crew of the spaceship USS Orville, and the series has won three of its 18 award nominations.
Scott's currently shooting for the upcoming series "Ted".
Roles in movies
The year 1986 saw him play Brad Brown in the popular horror comedy "Critters", which Stephen Herek wrote and directed, and which starred Billy Green Bush, M. Emmet Walsh and Dee Wallace. It follows a group of alien creatures who've escaped from an alien prison and have landed on Earth; the film was nominated for three awards. Some of Scott's roles in the remainder of the decade were in the short animated adventure "Potato Head Kids", the 1987 animated family adventure "Pinocchio and the Emperor of the Night", and the short animated family drama "The Nativity", all voice roles.
He had only three movie roles in the '90s, playing Arlo Anderson in the 1993 fantasy comedy "Frogs!", Petty Officer Hilaire in the 1995 action thriller "Crimson Tide" – which was nominated for three Oscars for Best Sound, Best Film Editing and Best Sound Effects Editing – and the 1999 sports comedy "Mystery, Alaska".
What marked the 2000s for him was probably playing the main character Mark in the 2007 comedy "Who's Your Monkey", directed by Todd Breau, and which also starred Jason London and Scott Michael Campbell. The film follows four friends as they're rescuing animals, killing a drug dealer and disposing of his body, all in the same night; it won two awards.
Scott's following three roles were in the 2010 action adventure "Robin Hood", the 2014 fantasy mystery "Winter's Tale" and later that year the family drama "A Lesson in Romance".
His most recent film role has been playing Alan Parks in the 2016 horror thriller "The Lost Tree"; it tells the story of a man who's moved to an isolated cabin following a traumatic accident, and the film won seven of its 10 award nominations.
Other credits
Scott composed the music for the 2015 animated series "The B-List".
He's recently made a guest appearance in podcasts "Planetary Union Network", "Rock & Roll Road Trip with Sammy Hagar" and "The Man Cave Chronicles Podcast".
Awards and nominations
Scott's been nominated for seven Young Artist Awards, for movies such as "It Came Upon the Midnight Clear", "Critters" and "Frog", and he was also nominated for a 1987 Academy of Science Fiction, Fantasy & Horror Films Award for Best Performance by a Younger actor, for "Critters".
Love life and wife
Scott's married thrice. He and his first wife Dawn Bailey-Grimes exchanged vows on 5 May 1997, and Dawn gave birth to their daughter Madison Grimes on 2 April 1999; she's become an actress, and has three credits to her name. In 2001, Dawn gave birth to their son Jackson Richard, but she and Scott divorced in 2007.
He married his second wife, American make-up artist Megan Moore in December 2011 – their divorce was finalized in 2018.
Scott married American actress Adrianne Palicki on 19 May 2019 – she filed for divorce only two months later. The two reconciled in November 2019, but separated again in June 2020, and she filed for divorce again in July 2020 which is yet to be finalized.
My wife @AdriannePalicki is taking a nap and I thought I'd let you know we are doing great during this #quarantine getting along well and really connecting. pic.twitter.com/WYx2b3g4BL

— Scott Grimes (@ScottGrimes) March 25, 2020
Interesting facts and hobbies
Scott's passionate about music, and was once the frontman of the band Scott Grimes and the Misdemeanors; their self-titled debut album was released in 1989.
He loves to play sports in his spare time, excelling in basketball and ice hockey; he once even considered pursuing a career as a professional ice hockey player.
Scott and famous American actor and moviemaker Thomas Jeffrey 'Tom' Hanks share birthdays.
He received military training for his role in the 2001 mini-series "Band of Brothers".
Scott voiced Steve Smith in the 2022 video game "Warped Kart Racers".
His favorite actors are Gene Hackman and Denzel Washington, and some of his favorite movies are "Geronimo: An American Legend", "Crimson Tide" and "Behind Enemy Lines".
Height, eyes and wealth
Scott's age is 51. He has brown eyes and ginger hair, is 5ft 9ins (1.75m) tall and weighs about 160lbs (72kgs).
Scott's net worth's been estimated at over $5 million, as of January 2023.