• Doc Shaw is an actor and former child star who was born in Atlanta, Georgia.
• He has starred in various films and TV shows, such as "Tyler Perry's House of Payne" and "The Suite Life on Deck".
• He has undergone a drastic weight loss, which he achieved by eating a protein-rich diet and engaging in high-energy activities.
• He is rumoured to be dating actress Chine Anne McClain.
• He has an estimated net worth of $750,000 and is active on social media.
Do you know what happened to Doc Shaw?
When former child star and actor, Doc Shaw, posted a recent picture of himself on his social media page, it sent fans and followers into a frenzy. Shaw looked markedly different compared to his stature during his earlier appearances on the popular television series, "House of Payne". So what could have happened to him?
Doc Shaw's Background
Doc Shaw was born Larramie Cortez Shaw on 24 April 1992 under the Taurus star sign, in Atlanta, Georgia, USA. He is of African- American ethnicity, and was given the nickname "Doc" by his grandparents who believed he had a unique gift. His father, Larry Shaw, introduced him to show business very early, which got him into modelling and appearances in commercials.
His modelling career was put on hold after his father was killed in a car accident in 1994 leaving him to be raised by his mother, Tamie Shaw, alongside his siblings. There is little information on his parents' occupation and who his siblings are.
His Career
Doc's passion for being on-screen was still very much alive, and at his request, his mother got him an agent who secured him a number of advertising assignments when he was just 6! He finally got his debut movie role in 2006, appearing as Malik Payne in the popular sitcom entitled "Tyler Perry's House of Payne". This was followed by his portrayal of Marcus Little, a retired award-winning musician who was rejected by his record label in one of Disney's popular Television series "The Suite Life on Deck".
After his role ended in the show, he went on to star in "Pair of Kings", where he debuted as a rapper, showcasing his skills in the show's theme song "Top of the World", alongside his co-star, Mitchel Musso.
He has since enjoyed quite a successful career in acting, appearing in movies such as "Nobody Loves Me", the basketball movie "Thunderstruck", "Dawn of the Planet of the Apes" which did very well at the box office, and "An American Werewolf in London". He has also appeared in several recurrent episodes of "House of Payne", and guest starred in "See Dad Run". Aside from acting, Shaw has executively co-produced five episodes of "Spies in Training", and in 2008 was one of the presenters of the 39th NAACP Image Awards.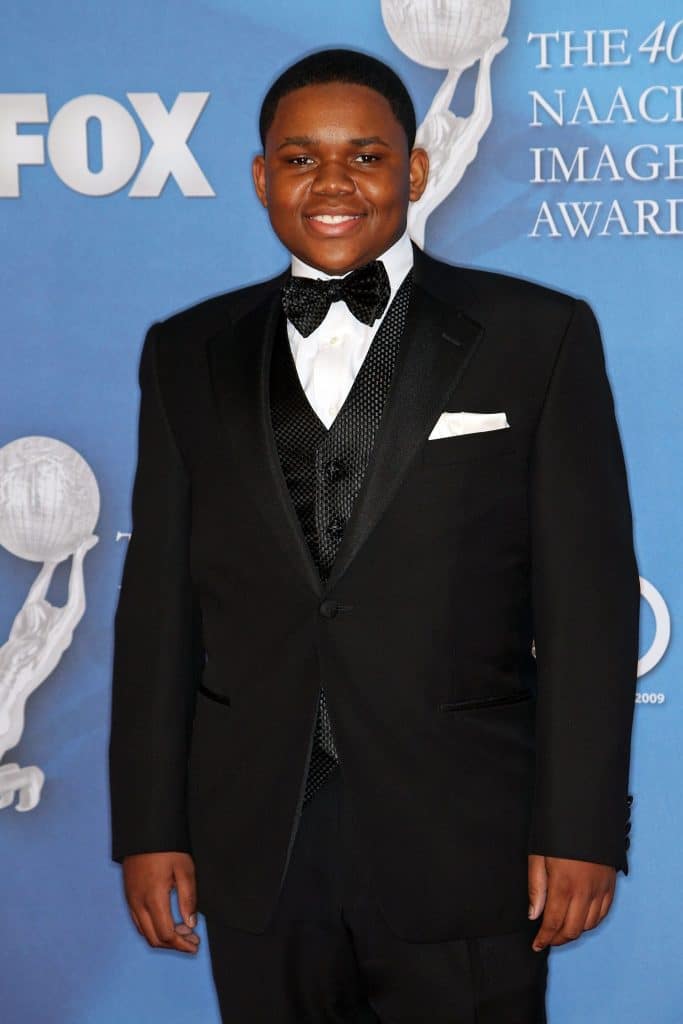 The young actor has been very silent about where he had his high school education, only stating that he was very laid-back in school, but had a close-knit group of friends. He also hasn't spoken about attending college, although he is alleged to be a member of a fraternity called Omega Psi Phi.
Why does he look so different now?
Shaw posted a picture of himself on his Instagram page, which created a lot of speculation about what could have led to his drastic weight loss. Many believed he was suffering from a terminal illness, or possibly some eating disorder. However the actor put the rumours to rest in an interview with NBC 6, in which he stated that he had been "very unhealthy, very overweight" for a long period of time, admitting that he had been eating a lot of junk food, and was generally nonchalant about his health.
He became more conscious of his health status as he got older, especially since he started to develop life-threatening conditions associated with his unhealthy weight, in addition to being genetically pre-disposed to diabetes. These served as a catalyst towards his weight loss, and encouraged him to lose around 65lbs in less than two years!
While speaking to a group of children at his community, Shaw noted that he didn't need a personal trainer to attain his weight loss goal. It was done through sheer determination and research using the internet or other social media platforms. His weight loss diet, which seemed quite extreme, comprised of fresh juice and meals high in protein as well as engaging in high energy activities like playing football and basketball.
He urged people who were trying to lose weight to become more physically active, because going on a diet alone would not solve the problem. He also encouraged them to get out of high stress zones whenever they could, and appreciate nature.
In another interview with Roland Martin on NewsOneNow, the actor laid emphasis on the need to combat obesity among children and urged parents to include their children in weight loss plans and encourage them to embrace fitness. He also suggested that they use games which were already available to help in slimming down. He said that it was more beneficial for the child to play "Kinetic Games" and similar types, instead of spending time being sedentary while playing popular video games and Xbox.
He added that he had to find the will to work out, and didn't depend on anyone else, because sometimes there isn't anybody to motivate you.
Shaw has been open about how he was bullied as a child for being overweight, and noted that the impact of the emotional abuse could leave a lasting imprint which could follow one well into adulthood. This history also served as fuel to encourage him to get healthier, not only physically but also mentally.
Is he in a relationship?
Though he keeps his relationship life private, he is rumoured to be dating actress Chine Anne McClain. Details on how they met and how long they've been together have not been revealed to the public, but the couple is said to be enjoying their romance together.
Doc Shaw's Awards and Recognition
His outstanding performance in Tyler Perry's House of Payne won him the Young artist award for Best Performance in a TV Series (Comedy or Drama) in 2009, also NAMIC Vision Award for Best Performance in a Comedy in the same year, a nomination from an Image Award for Outstanding Supporting Actor in a Comedy Series in 2009, and also a nomination from NAMIC Vision award for best performance in a Comedy in 2013.
His Net Worth
Thanks to a successful career in acting spanning over a decade, Shaw's net worth is estimated to be over $750,000, as of early 2021.
His Hobbies and Favourites
The movie star's favourite TV shows are "The Office", "Big Bang Theory", "Top Gear" and "Modern Family". He also once named Don Cheadle, Denzel Washington and Ron Howard as people whose careers he would love to emulate.
When it comes to romance and dating, his deal breaker is a person who tries too hard. The best advice he ever received is to continue being true to himself regardless of what he finds himself doing in life.
He credits his mother and aunt as his biggest supporters, and remains grounded by surrounding himself with people he believes he can trust.
His Physical Features
Shaw stands at a height of 5ft 9ins (1.75m), weighs 150 lbs (68kg), and has black hair and dark brown eyes.
Where can you find him?
He is quite active on social media and enjoys sharing posts of himself, his mother-who he constantly expresses appreciation for and what he has been up to with his almost 50,000 Instagram followers through his handle @docshaw. He also catches up with his followers on Twitter through his account of the same name.