• Dylan Riley Snyder is an American actor who is most known for his role as Milton Krupnick in the action family series "Kickin' It" (2011-2015)
• He attended local high school in New York City and pursued his acting career instead of college
• He has appeared in various movies, TV series, and documentary series, and has won seven awards
• He is married to American actress Allisyn Ashley Snyder
• His hobbies include camping, playing chess, billiard, and Rubik's Cube, and his net worth is estimated at over $500,000
Who is Dylan Riley Snyder?
Dylan Riley Jacob Snyder was born in Tuscaloosa, Alabama USA, on 24 January 1997 – his zodiac sign is Aquarius, and he holds American nationality. He's an actor, who's perhaps known best for his portrayal of the lead character Milton Krupnick, in the action family series "Kickin' It". It was created by Jim O'Doherty, also starred Leo Howard and Mateo Arias, and follows Jack, who's a young karate fighter, and has joined the Wasabi Warriors. The series aired from 2011 to 2015, and won two of the 10 awards for which it was nominated.
Early life and education
Dylan was raised alongside his older sister Cassidy in Tuscaloosa, by their parents Les and Ashley Snyder, who prefer to be left out of media, thus not a lot about them is known.
I have 10 arms on my body now pic.twitter.com/jPu4e87167

— Dylan Riley Snyder (@DylanRSnyder) May 14, 2021
Dylan's sister Cassidy was already a theatre actress when he was two years old, and he would often attend her theatre rehearsals. It was in 2001 when he was four that he was noticed by the director Brent Jones, who cast him to appear in his first theatre play, "A Christmas Carol". Dylan attracted some attention with his portrayal of Tiny Tim, and was then cast by the actress, writer and director Tina Fitch, to appear in several plays performed at the University of Alabama.
Some of these roles were in "To Kill a Mockingbird", "Peter Pan", and "Cat on a Hot Tin Roof".
When he was six, Dylan moved with his family to Petal in Mississippi, and there became interested in music. He was a member of the Hattiesburg Civic Light Opera, as well as of the Mississippi Boys Choir, and in 2005 aged eight, he became a member of the American Boys Choir.
Dylan was with the Choir for only a couple of months, because Hurricane Katrina devastated parts of Mississippi, and he then moved back to Tuscaloosa with his parents.
In early 2006, he moved with his mother to New York City, wanting to work on his acting career, and the following three years saw him appear in various theatre plays, before he launched his career on TV.
Dylan attended a local high school in New York City, and upon matriculating in 2015, he chose not to pursue a college degree, but to focus on acting.
Roles in movies
Rylan made his debut film appearance in 2009, with his portrayal of Leo in the short drama "Valley of the Moon".
He gained recognition later that year, when he played Timmy in the popular comedy drama "Life During Wartime". It was written and directed by Todd Solondz, starred Shirley Henderson, Allison Janney and Ally Sheedy, and follows the lives of several people who are searching for forgiveness, meaning and love. The movie won three of the 12 awards for which it was nominated.
A couple of Dylan's following roles were in the 2014 short musical "Disney's Circle of Stars: Do You Want to Build a Snowman", the 2016 short drama "Lockdown" and the 2016 family comedy "Mamaboy". The following year saw him star in a couple of shorts, such as "Rekindled" and "The Plague", and in 2017 as well, Dylan played Louie Walsh, in the adventure comedy "Flock of Four".
It was written and directed by Gregory Caruso, starred Braeden Lemasters, Uriah Shelton and Isaac Jay, and follows four friends who are searching for a legendary jazz musician in Los Angeles, in 1959.
Dylan has just recently finished shooting for the upcoming short film "The Detention Boyz", while he's currently shooting for the horror comedy "Crabs!", and the horror "C. O. R. N."
Roles in TV series
He made his debut TV series appearance in 2013, when cast to play Neal in the episode "A Fair to Remember" of the romantic comedy drama "Modern Family". In 2017 he portrayed Finn, in the episode "Westworlding" of the comedy "WTH: Welcome to Howler", and the year 2019 saw him make a guest appearance as DJ, in the episode "Pappa Mia" of the critically acclaimed romantic comedy "Will & Grace".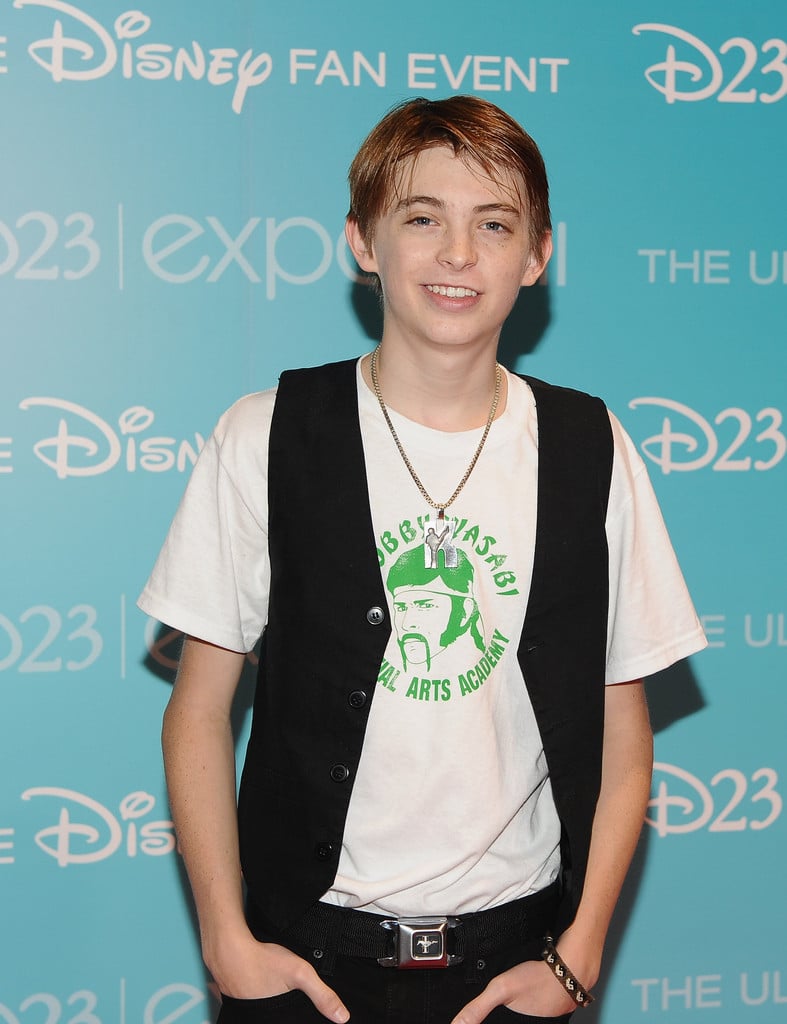 Since 2015, Dylan has been starring as Boom Guy, in the comedy "Astrid Clover". It also stars Allisyn Snyder and Joey Luthman, and follows the teenage vlogger Astrid Clover and her friends, as they're finding ways to make money and have fun. It has aired around 350 episodes, while Dylan has appeared in 135.
Other credits
Dylan directed five short movies in 2018: "Off the Rails", "Game Night", "Allergy", "Dead Leaf Butterfly", and "Room 566". He edited the movies too, as well as six episodes of the series "Astrid Clover", on which he also worked as a sound editor on 19 episodes.
Dylan received special thanks for a 2019 episode of the horror comedy series "Disney's Circle of Stars: Do You Want to Build a Snowman".
He has been featured in various documentary series, such as "The Joey & Elise Show", "KARtv" and "On the Spot Interviews". Dylan has also made a guest appearance in many talk-shows, including "Piper's QUICK Picks", "Tweet Out" and "Q N' A with Mikki and Shay".
Awards and nominations
Dylan has won seven awards – three Independent Shorts Awards: a Bronze in 2019 for Best Cinematography for "Nasty Habits"; a Silver in 2020 for Best Director; and a Platinum for Best Horror Short, both for "Room 566".
In 2019, he won a One-Reeler Short Film Competition Award of Excellence for "Room 566"; an Olympus Film Festival Grand Jury Prize for Best Cinematography for "Nasty Habits"; and a Hollywood Just4Shorts November Award for Best Horror, for "Room 566". The only other award he has won was a 2020 IndieX Film Festival February Award for Best Horror Short, for "Room 566".
Dylan has been nominated for two other awards: a 2010 Gotham Independent Film Award for Best Ensemble Performance, for "Life During Wartime" (shared with colleagues), and a 2020 IndieX Film Festival February Award, for Best Director (Male), for "Room 566".
Love life and relationships. Is he gay?
There have been some rumors circulating the internet claiming that Dylan's gay, however, these has been proven false, as he's today a married man.
He started dating the American actress, director and writer Allisyn Ashley Snyder in December 2014, after the two had met on a TV series set. Allisyn has been credited with appearing in close to 40 movies and TV series, while she's perhaps known best for her portrayal of Heather, in the comedy series "A. P. Bio". Allisyn and Dylan became engaged on 1 January 2019, and on 18 September of the same year, they married in a private ceremony, attended by their wide circle of friends and family members.
They don't have children, and this seems to be because they both want to focus on their careers.
As of June 2021, Dylan's married to Allisyn Ashley Snyder, and doesn't have kids.
Hobbies and other interests
Dylan enjoys spending his spare time in nature, rather than being in overcrowded cities. He was a member of Boy Scouts of America when he was younger, and still today enjoys going camping with his friends.
He's a philanthropist, who has been involved with various charity organizations; he's also known for having founded Broadway Kids Care.
Dylan likes to play chess in his spare time, and is apparently very good. He also enjoys playing billiard with his fellow actors, knows how to juggle, and likes to do origami.
Dylan can quickly solve Rubik's Cube.
He's keen on travelling, and has been to a couple of US states thanks to his acting career, while he's hoping he'll soon be given an opportunity to travel overseas.
He has his own favorite actors and actresses, some of whom are Meryl Streep, Natalie Portman and Russell Crowe, and a couple of his favorite movies are "Ocean's 8", "V for Vendetta" and "A Good Year".
Age, height and net worth
Dylan's age is 24. He has short brown hair and brown eyes, his height is 5ft 10ins (1.78m) and he weighs around 163lbs (74kgs).
As of June 2021, his net worth has been estimated at over $500,000.