Who is Joan Celia Lee?
Joan Celia 'J.C.' Lee, was born in New York City, USA in April 1950 – her zodiac sign is said to be Aries and she holds American nationality. She is an actress, but who is perhaps known best for being the daughter of the late American comic book author, film producer and editor Stan Lee, and the late British-American actress and model Joan Boocock Lee.
Early life and education
Joan was raised an only child in New York City – she had a sister for eight days as Jane Lee died soon after she was born in 1953.
Joan became interested in acting during her early years, mostly because of her parents who often talked about their work, and took her onto movie sets.
She was very close to her father and loved him for multiple reasons, as she has stated in one of her interviews: because he was a hard-working man capable of providing for his family, and because he was well-educated and could recite Shakespeare at any given time. Aged 13, Joan made her debut film appearance when she portrayed 1st Coolie in the crime drama movie "The Cool World", written and directed by Shirley Clarke, and which starred Rony Clanton, Carl Lee and Yolanda Rodriguez. It depicts the Harlem ghetto, filled with violence and drugs, and won one award out of two it was nominated for.
Joan attended a local high school from which she matriculated in 1968, and while she hasn't talked about her further education, it's believed that she attended college and graduated in 1972.
Career as an actress
Joan has been staying away from the media's attention, and it isn't known what she did from 1972 to 1990, however, she apparently worked various jobs to financially support herself. In 1990, she portrayed The Neighbor in the action horror comedy movie "The Ambulance", written and directed by Larry Cohen, and starring Eric Roberts, James Earl Jones and Megan Gallagher. It follows a comic book author who meets a woman in the streets of Los Angeles who then collapses and gets picked up by a strange ambulance. After checking all the hospitals, the man realizes she's completely disappeared.
In 1994, Joan voiced the computer in three episodes of the animated action adventure series "Iron Man", which follows Tony Stark (Iron Man) and his superhero friends as they fight evil together.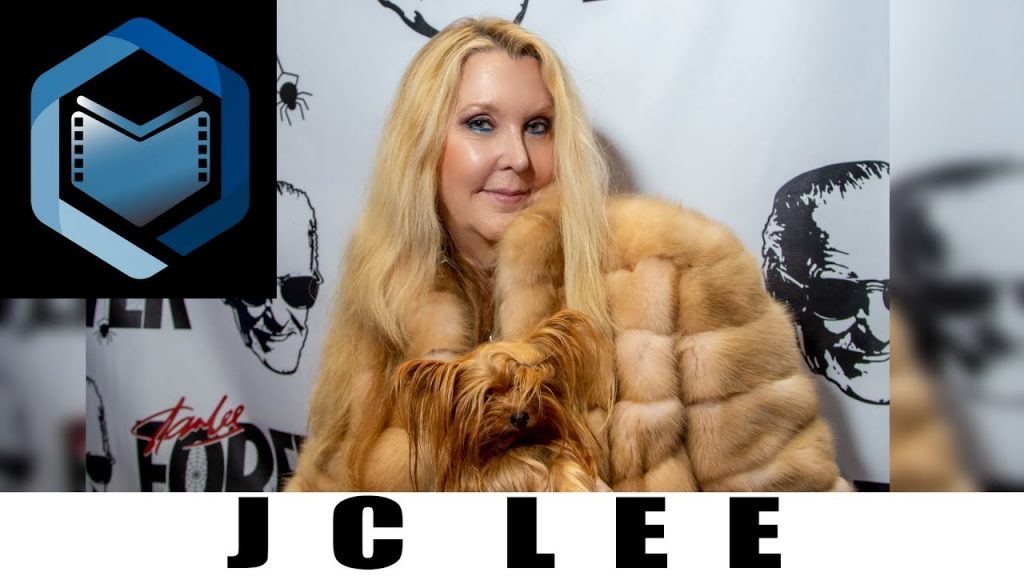 Joan's following appearance was 23 years later, in the pilot of the comedy series "No Actor Parking", but which was cancelled after airing four episodes because of low ratings.
Joan also guest starred in one 1995 episode of the documentary series "Biography", appeared in the 2010 documentary movie "With Great Power: The Stan Lee Story", and in a 2016 episode of the talk-show "Sidewalks Entertainment".
Love life and relationships
Joan has been very secretive when it comes to her love life, and hasn't talked about any men or women she has perhaps been with.
It is widely believed that she was advised by her father during her teenage years to keep her family away from the media's attention, and that this is why nothing is known about her love life. Some of her father's fans believe that Joan is today a married woman with children, but has taken her father's advice and has kept her family away from the spotlight.
As Joan hasn't spoken about anyone she is perhaps seeing today, she appears to be single as of February 2021, hasn't married and doesn't have children.
Hobbies and other interests
Joan has been interested in singing since a very early age, and was four when she started taking lessons.
She likes to read books, and has always preferred the detective and crime genres over all others. Joan's favorite writer is Agatha Christie, and her favorite books are "The Mysterious Affair at Styles" and "The A. B. C. Murders".
She is keen on painting, and designing clothes in her spare time.
Joan has her own favorite actresses, some of whom are Meryl Streep, Kate Winslet and Julianne Moore, and a couple of her favorite movies are "Kramer vs. Kramer", "Titanic" and "The Eternal Sunshine of the Spotless Mind".
Joan Celia Lee (L) and executive producer Stan Lee attend The Los Angeles World Premiere of Marvel Studios' "Doctor Strange" in Hollywood, CA on Oct. 20th, 2016.

Posted by Marvel Studios on Friday, October 21, 2016
Age, height and net worth
Joan's age is 70. She has long blonde hair and blue eyes, her height is 5ft 5ins (1.65m) and she weighs around 130lbs (59kgs). As of February 2021, her net worth has been estimated at over $200,000, while her father's net worth at the time of his death was reputedly over $50 million.
Who was Stan Lee?
Stanley Martin Lieber was born in New York City, USA, on 28 December 1922 – his zodiac sign was Capricorn and he held American nationality. He is today remembered as the man who, together with other Marvel writers, created some of the most popular fictional characters in history, such as Iron Man, Thor and Doctor Strange, among numerous others.
He was raised alongside his brother Larry in New York City, by his Jewish immigrant parents Jack and Celia Lieber, both of whom were originally from Romania.
Stan studied at DeWitt Clinton High School, and spent most of his spare time during those years reading books and watching movies. Aged 15, he entered an essay competition, and kept winning numerous times before he was asked by the newspaper that organized the competition to stop writing and let someone else win once. However, they also advised Stan to become a professional writer, and he took their advice.
He was 16 when he matriculated, and then became a member of the Works Progress Administration's Federal Theatre Project, and joined the new company Timely Comics, which eventually became Marvel Comics. At first, his responsibilities were to refill inkwells, bring the artists lunch and do proofreading. He was eventually allowed to write his own comics and the first superhero he created was the Destroyer, followed by Jack Frost and Father Time.
Aged 19, Stan became an interim editor, then in 1942 joined the US Army, and helped repair telegraph poles and similar equipment. He was then transferred to the Training Film division, and during his time at the Army, also continued writing stories for Timely Comics. After discharge from the Army, Stan revolutionized superheroes, making them less perfect and more human, and he then created the Fantastic Four, and the superheroes which are popular even today: the Hulk, Iron Man and Thor.
He actually worked until his death on 12 November 2018, aged 95. He struggled with pneumonia which worsened one night and his heart stopped beating. Stan was cremated, and his daughter Joan was given his ashes.
Who was Joan Boocock Lee?
Joan Lieber (nee Boocock) was born in Gosforth, Newcastle-upon-Tyne, England on 5 February 1922 – her zodiac sign was Aquarius, and she held both British and American nationality. She is perhaps still remembered today for her voicing role in the animated series "Spider-Man" which aired in the '90s.
Joan was raised an only child in Gosforth by her mother Hannah Clayton, and father Norman Dunton Boocock. She attended a local high school from which she matriculated in 1940, and then worked various jobs to financially support herself. Joan moved to the US after the Second World War ended, and after she married the American serviceman Sanford Dorf Weiss whom she knew for only a day. The two divorced in 1947, then in the same year, she married Stan Lee after two weeks of dating.
Joan doesn't have many acting credits. She voiced two characters in the animated series "Iron Man" and "Fantastic Four" in 1994, and then appeared in three documentary movies: the 2002 "Stan Lee's Mutants, Monsters & Marvels", the 2003 "Comic Book Superheroes Unmasked" and the 2010 "With Great Power: The Stan Lee Story". She made a cameo appearance in the 2016 superhero movie "X-Men: Apocalypse", as well as in the 2019 superhero film "Avengers: Endgame" (posthumous release).
She was also an author, having published her novel "The Pleasure Palace". After her death, three unpublished novels were found at her home.
Joan died from a stroke on 6 July 2017 at her home in Los Angeles.