• Emma Dumont is an American actress, dancer and model.
• She was trained in ballet, violin, and the American Ballet Theatre.
• She is a member of Mensa International, and is passionate about STEM.
• She has modeled for V Magazine, Ford Models, and New York Fashion Week.
• She has a net worth of over $1 million.
Emma Dumont is an American actress, dancer and model, best known for her role as Mel Segal in ABC's "Bunheads" and as Lorna Dane/Polaris in "The Gifted". Apart from her impressive acting, Emma is also known to have a high IQ!
Keep reading this biography to learn more about Emma Dumont.
Early Life, Family, Educational Background
Emma Noelle Roberts was born under the zodiac sign of Scorpio on 15 November 1994, in Seattle, Washington State USA. She is of Caucasian white ethnicity, and holds American nationality. She was raised alone by her mother- there has been no mention of a father in the picture.
Emma's entire life and career choices reflect her love for the arts.
At the tender age of three, Emma Dumont had started ballet training, but to become a professional ballerina, she had to undergo rigorous training at Pacific Northwest Ballet School, Cornish College of the Arts, Spectrum Dance Theater School and the Joffrey Ballet School. For a short while, Emma was also trained at the Bolshoi Ballet Academy in Moscow, Russia.
At four, Emma was signed up for violin lessons by her mother, and for four summer seasons, she was trained alongside other students at the 5th Avenue Theater, located in her hometown. She went on to play with the Seattle Youth Symphony Orchestra and the Glendale Youth Orchestra.
When Emma turned six, she started performing in local theaters such as Seattle Public and Seattle Musical Theater, while during summer seasons, she would train and perform at the American Ballet Theater.
Emma's education was not linear, the way other children would have it. She studied at Washington Middle School and went on to study at the James A. Garfield High School. Due to the pursuit of her career in entertainment, she was homeschooled for a while, and subsequently, she attended the Orange County High School of the Arts in Santa Ana, California USA. Emma apparently studied Mechanical Engineering at Georgia State University, Atlanta, however, we're unsure if she actually graduated, especially given the major, compared to her career aspirations.
As a teenager, Emma participated in the FIRST Tech Challenge in 2011. In 2013, she was part of a team sponsored by NASA/JPL and Walt Disney Imagineering, in the FIRST Robotics Competition, held in Burbank, California, and made it to the FIRST Dean's List at the regional competition in Los Angeles.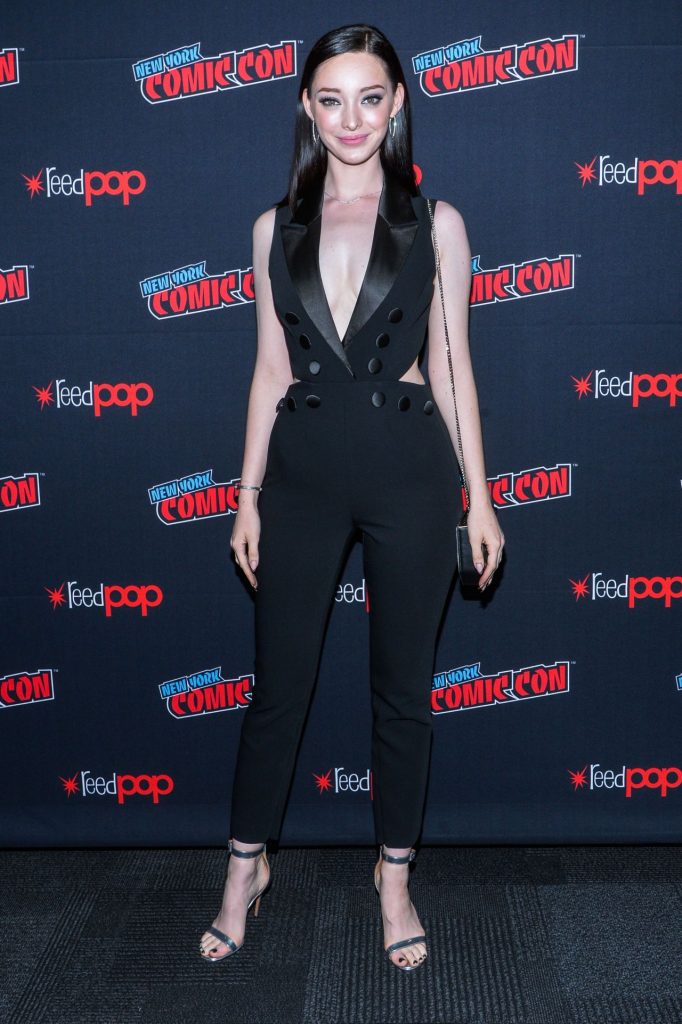 Career
Acting Career
Emma Dumont made her film debut as Cara in "True Adolescents" in 2007, when she was 12 years old, and released two years later, cast alongside popular actors Melissa Leo and Mark Duplass. Subsequently, she played the role of Kellie in "Dear Lemon Lima" (2009) – in her first two films, she was credited as Emma Noelle Roberts.
After her rebranding as 'Emma Dumont', she appeared in more movies, such as- "Nobody Walks" (2012), "Inherent Vice" (2014) and "Wrong Turn" (2021) among others.
It was Emma's consistent delivery in TV dramas that brought her into the limelight. Her debut TV drama was "Bunheads" in which she took a supporting role as Melanie 'Mel' Segal for 18 episodes of the show (2012-2013).
She took some minor roles until she landed a major role in "Aquarius" (2015-16), cast as Emma Karn in the TV drama, the missing teenage girl and daughter of Grace and Ken Karn.
From 2017 to 2019, Emma played the role of Lorna Dane/Polaris in 24 episodes of "The Gifted", an American superhero series created by Matt Nix. Her stellar acting in various television shows shot her to celebrity status, particularly as Emma is able to play a wide range of characters including nice girl, badass refugee and bipolar young woman among others. She has worn the roles like a second skin and consistently delivered top notch performances.
So Emma Dumont has been in high demand, for such other TV series as "Mind Games" (2014) "T@gged" (2017), "Pretty Little Liars" (2017),  "King of Bots" (2019) and "All Rise" (2019) among others.
Modeling Career
When Emma was 15 years old, she won the "V A Model" contest hosted by V Magazine, and was featured in their March 2010 issue, subsequently landing a contract with Ford Models.
Later that year, she modeled at the New York Fashion Week.
Her modeling career has taken her across continents to places such as  Hong Kong, Tokyo, Los Angeles and China.
Personal Life, Relationship
For Emma Dumont, knowledge is the principal thing. In an interview with Issue magazine, she said, 'what's in your head is what no one can take from you. Knowledge and education are the most important things'.
Emma has a deep-seated passion for STEM (Science, Technology, Engineering and Maths), and still hopes to become a Mechanical Engineer someday. Her lifelong dream is to get more women into STEM. Despite her busy schedule, she finds time to volunteer as a STEM mentor to young girls.
She is also a member of Mensa International- the oldest and largest IQ society in the world.
Ms. Dumont was in a relationship with American actor Lukas Gage until 2017, when they broke up for undisclosed reasons. She now lives in Los Angeles with her puppy Zoe.
Hobbies, Favorite Things and Interesting Facts
Emma is a trained roller derby skater.
She is an avid pet lover.
She is an ally of the LGBTQ community.
Emma loves eating cake.
Her favorite movies are "Fight Club" and "Billy Elliot".
In the entertainment industry, she looks up to Melissa Leo.
Appearance, Clothing Style
Emma Dumont has long brown hair and green eyes. She is 5ft 9ins (1.75m) tall, and weighs about 116lbs (53kgs). As to her clothing style, Emma always dresses like a supermodel, wearing outfits that accentuate her figure, such as designer dresses, leather pants and tank tops.
Net Worth and Salary
As of mid-2021, Emma Dumont's net worth is reported to be over $1 million, earning a generous income from acting, modeling and brand endorsements. Property owned by Emma Dumont remains private at this time.