• Eddie Cahill is an American actor born in New York City in 1978
• He is best known for his portrayaal of Jim Craig in the movie "Miracle" in 2004, and Don Flack in the TV series "CSI: NY" from 2004-2013
• He studied at Skidmore College and New York University Tisch School of the Arts, and has had roles in various TV series and movies
• He is married to make-up artist and former model Nikki Uberti, with whom he has one son
• He is 43 years old, 6ft 2ins tall, and his net worth is estimated at over $4 million
Who is Eddie Cahill?
Edmund Patrick 'Eddie' Cahill was born in New York City, USA, on 15 January 1978 – his zodiac sign's Capricorn and he holds American nationality. He's an actor, who's probably still known best for his portrayal of the supporting character Jim Craig in the 2004 biographical historical movie "Miracle", written by Eric Guggenheim, directed by Gavin O'Connor, and which starred Kurt Russell, Patricia Clarkson and Nathan West. It's about Herb Brooks, a former hockey player who became the coach of the US Olympic hockey team, leading them to win against the team of the Soviet Union which was believed to be invincible. The movie won two of the six awards it was nominated for.
Early life, siblings and education
Eddie was raised in New York City alongside his two sisters, by their Irish father who worked as a stockbroker, and their Italian mother who was a teacher at a local elementary school.
He began showing interest in acting while attending Byram Hills High School, however, his father advised him to pursue acting only if he first obtained a college degree. Upon matriculating in 1996, Eddie enrolled at Skidmore College located in Saratoga Springs in New York State, and he then moved to New York University Tisch School of the Arts' Atlantic Theater Acting School, from which he obtained his Bachelor of Fine Arts degree in acting in 2000.
Roles in TV series
Eddie made his debut TV series appearance with his portrayal of Sean in the 2000 episode "Boy, Girl, Boy, Girl…" of the hit romantic comedy drama "Sex and the City" which began airing in 1998, and in six years through 2004, and won eight Golden Globes in 48 awards, while it was nominated for 166 other awards.
The following two years saw Eddie make a guest appearance in an episode of various series, such as the mystery fantasy drama "Charmed" and the mystery crime drama "Law & Order: Special Victims Unit", and gained recognition when invited to portray the supporting character Tag Jones in the evergreen romantic comedy "Friends", which follows the lives of six adult friends living in Manhattan, and was nominated for 297 awards, winning 77, including a Golden Globe.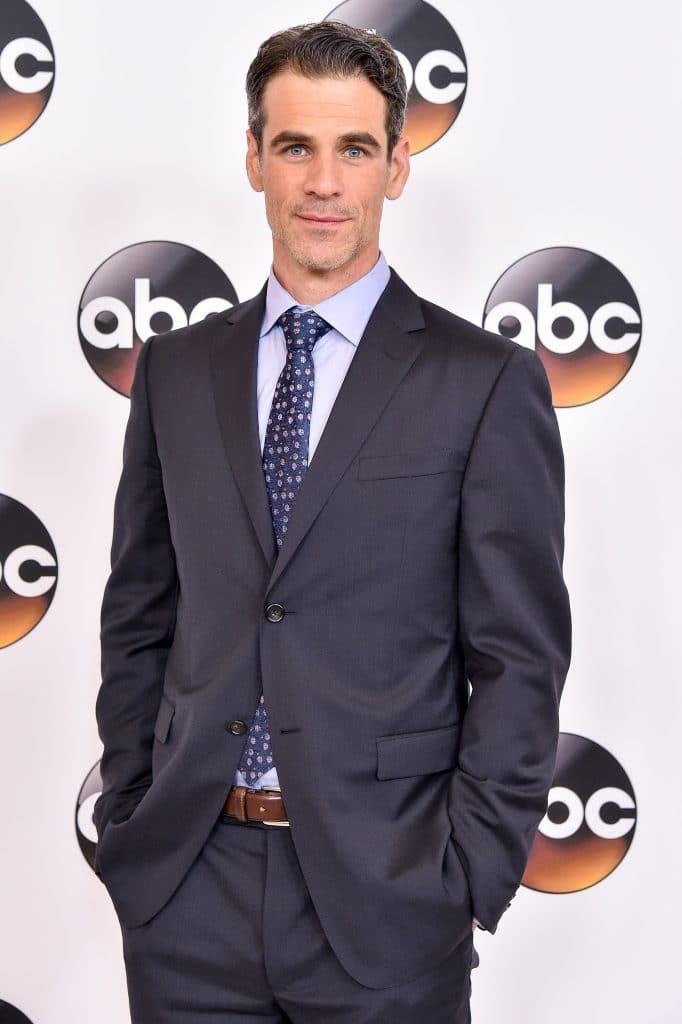 In 2002, Eddie was cast to portray his first lead character, Mike Dolan in the mystery horror comedy "Glory Days", but which was cancelled after airing 10 episodes because of low ratings.
From 2004 to 2013, he portrayed Don Flack, one of the lead characters in all 197 episodes of the action crime drama "CSI: NY", which also starred Gary Sinise and Carmine Giovinazzo, and follows the head detective Mac Taylor, and his team of forensic scientists as they're solving crimes in New York. The series won 12 awards and was nominated for 24 others, including five Primetime Emmys. Eddie went on to play lead characters in several series, including the mystery science fiction drama "Under the Dome", and the drama "Conviction".
His most recent role in a TV series has been his portrayal of Eddie Barrett in the 2019 episodes "Requital", "Convicted" and "Matthew 5:9", of the mystery crime drama "NCIS: New Orleans".
Roles in movies
Eddie has appeared in only five movies, including "Miracle", which was his debut film performance.
In 2005, he was cast to portray Larry Gordon in the hit biographical sports drama "Lords of Dogtown", which starred Heath Ledger, Emile Hirsch and Victor Rasuk, and follows the life of several people in Venice, California in the '70s, when surfing and skateboarding became popular; the movie won one of the eight awards it was nominated for.
The year 2008 saw Eddie play a supporting character in Chris Angel's comedy drama "This Is Not a Test", which failed to attract any attention and received mixed reviews. In the same year, he played Nicky Shades in the crime thriller drama "The Narrows", which starred Kevin Zegers and Vincent D'Onofrio, while it's based on a novel written by Tim McLoughlin; it won two awards.
Eddie's only other film credit has been his portrayal of the lead character Sydney, in the 2019 short comedy "Sextpert Advice", written and directed by Tobit Raphael, who also starred in it alongside Eddie and Chavia Knight. The movie follows a gay man as he's trying to find sex over the internet.
Other credits
Eddie has appeared in several short documentary videos, including the 2004 "The Making of 'Miracle", and the 2004 "From Hockey to Hollywood: Actors' Journeys".
In 2008, he voiced Detective Don Flack in the video game "CSI: NY".
Eddie has made a guest appearance in various talk-shows, such as "Jimmy Kimmel Live!", "Entertainment Tonight" and "The Insider".
Wife and children
Eddie hasn't disclosed the exact date of when he began dating the make-up artist and former model Nikki Uberti, but it's widely believed that the two met at a party in the early 2000s. They exchanged vows in front of their closest friends and family on 12 July 2009, and several months later, Nikki gave birth to their son. The family of three seems to be leading a happy life together, as of March 2021.
Eddie hasn't mentioned any other women he has perhaps been with, however, it's known that Nikki was married to the popular American portrait and fashion photographer Terrence 'Terry' Richardson from 1996 to 1999, when they divorced for unknown reasons. Since 2017, Terrence has been married to his second wife Alexandra 'Skinny' Bolotow, who gave birth to their twin sons a year earlier on 19 March 2016.
Hobbies and other interests
Eddie's a huge fan of hockey, and cheers for the New York Rangers competing in the National Hockey League (NHL). For three years, he wrote for the NHL Celeb Blog.
He's keen on appearing in theatre plays, and his most notable performance has been in the 2000 off-Broadway play "The Altruists".
Eddie likes to read graphic novels and his favorite is "Fables" by Bill Willingham.
He's passionate about travelling, and has been to various US states for both work and pleasure. In 2002, Eddie often travelled from Los Angeles to Vancouver in British Columbia, Canada as he was shooting for TV series in both locations, and also to New York City where he lived with his girlfriend.
Some of his favorite actors and actresses are Robert Downey Junior, the late Paul Walker, and Natalie Portman – a couple of his favorite movies are "Avengers: Endgame", the franchise "Fast and Furious" and "Leon: The Professional".
Age, height and net worth
Eddie's age is 43. He has short brown hair and blue eyes, his height is 6ft 2ins (1.88m) and he weighs around 185lbs (84kgs).
As of March 2021, his net worth has been estimated at over $4 million.