Elyse Willems is a Canadian comedian, writer and social media personality, perhaps best known for her role as a producer, and occasional cast member of "Funhaus". Since she started working with the popular YouTube channel, Elyse has risen to fame in the Canadian/American online community.
Everything you need to know about Elyse Willems is broken down for you in the biography below.
Early Life, Family, Educational Background
Elyse Sandercock (nee Willems), was born on 3 May 1986, under the zodiac sign of Taurus, in Toronto, Ontario Canada; she's of Polish descent, but holds Canadian nationality.
There are sparse details about her family and early life, however, we do know that Elyse graduated with a Bachelor of Arts (B.A) in Political Science and Government, from the University of Toronto.
She lived in Canada, until she relocated to Los Angeles, California USA in January of 2012.
Career
Producer
Elyse Willems started her career at the American media conglomerate, Viacom, where she worked as Production Assistant on GameTrailers from August of 2012. Two years later, she became the producer of the YouTube commentary show, "Mandatory Update", which she also co-hosted. In 2015, she produced "Ladies in the Lobby", and "GameTrailers Indie Games Live", both of which were broadcast on GameTrailers' YouTube channel.
In November 2015, Elyse joined the entertainment company Rooster Teeth Productions, as a cast member of the comedy series "Funhaus". She then became part of the production crew in 2016, when she produced the "Funhaus Comedy Gameplays", which she still produces to date. She's also produced a number of Funhaus segments. such as "Funhaus Extra Life Fundraiser" (2018), "Funhaus Presents: The Tiberius Method Stage Show" (2018), "Funhaus Theater Mode" (2018-19), and "The Funhaus Podcast" (2019-present).
TV Host/Comedian
As early as 2013, Elyse Willems appeared on "Not Funny, GT Shorts", a comedy series which was broadcast on the GameTrailers YouTube channel.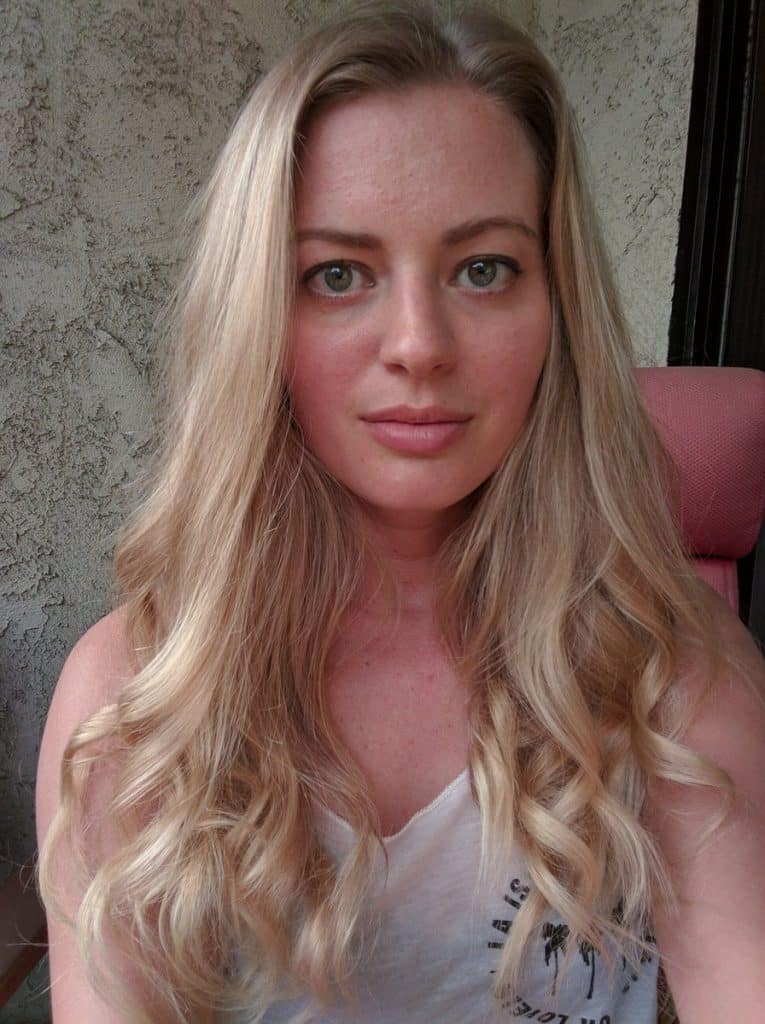 In 2016, she appeared in a segment of "Hey Ash, Whatcha Playin'?" as the news anchor.
In 2017, she played Angel in the comedy series "How Legends Fall Short", created by Jon Finger. Between 2018 and 2019, Elyse played various characters in the comedy sketch series "Arizona Circle", created by Funhaus and Rooster Teeth.
Elyse has also performed at stand-up comedy shows, such as the RTX Stand-up Comedy Night in 2018 and 2019. She also performed at the "Let's Play Live!" tours in New York, Chicago and Austin, between 2016 and 2018.
Elyse Willems became a TV Host for the first time in February of 2014, on the "Mandatory Update" TV show. She co-hosted the show with Ian Hinck, and they provided mostly satirical weekly commentary on the video game industry. The show aired on YouTube every Saturday.
Elyse co-hosted 79 segments with Ian Hinck until she left the show in 2015. She is currently the co-host of "Popcorn and Shield", a film podcast on the Warner Bros Entertainment YouTube channel.
Aside from her work at Rooster Productions, Elyse also works with her husband James Willems, to create content for his YouTube channel, one of their most popular works being the "How to Muppet" Series.
As a comedian, tales of Elyse's craft spread far and wide, as evidenced by her features and appearances on popular platforms such as Geek & Sundry, BuzzFeed, Kinda Funny, Comedy Central, GameStop, etc.
Writer
Elyse Willems is many things, and a writer is chief among them. Between 2014 and 2015, she wrote a number of "GameTrailers" Video Game Previews, as well as scripts for "Mandatory Update" in that time.
In 2017, she wrote the script for a segment of "Sex Swing the Animated Series", followed in 2018 by "Dungeons and Dragons: Twits & Crits 'League of Extraordinary Jiremen'". Elyse also contributed to the comedy sketch series "Arizona Circle", writing eight episodes of the show.
On 10 October 2020, she self-published her children's novel "A Night in Halloween House". Set in an era way before the advent of the internet and mobile technology, the novel tells the story of a group of children surviving in a spooky house on Halloween night.
She also wrote some parts of the video game "Arcadegeddon", which was released on PS5 and EGS earlier in 2020.
In summary, Elyse Willems has spent eight years of her career as a relevant figure in the online gaming and entertainment industries.
Social Media Personality
Elyse's popularity on YouTube and in the online gaming community as a whole, has earned her a massive following on social media. On Instagram she has over 240,000 foolowers, and almost 280,000 on her Twitter account.
In 2018, Elyse participated in a Twitter comedy tournament, organized and hosted by Kinda Funny, competing with comedians Tim Schafer, and Barbara Dunkelman. She outperformed the other comedians, emerging as the winner of the tournament.
I want to say a few things about my book A Night in Halloween House because I'm sincerely overwhelmed by how supportive and positive everyone has been. 🎃🧡 pic.twitter.com/xFh4quTFtV

— Elyse Willems (@ElyseWillems) October 28, 2020
Due to her large following, she collaborates with many gaming brands to create sponsored posts and ads, including with Botanical Black Girl, Amazon Prime Video, and Oculus among others.
Personal Life, Husband and Children
Elyse met James Willems in an online chatroom in the early 2000s. They bonded, and kicked-off a long-distance relationship that lasted four years. Then, they met physically, and married in a private wedding ceremony, actual date unknown; the couple don't have children.
Elyse and her husband are big humanitarians. Alongside other famous streamers, they participated in a fundraising exercise for The Jimmy Fund, to aid cancer research at the Dana-Farber Cancer Institute.
Elyse and her husband James Willems live in Los Angeles, with their dog, Benson.
Appearance, Clothing Style
The 35-year-old Elyse Willems is 5ft 5ins (1.65m) tall, and weighs around 121lbs (55kgs). She's a natural blonde, with grey eyes. Elyse loves to dress for comfort, and likes wearing tank tops and short dresses.
Hobbies, Favorite Things and Interesting Facts
Elyse's nickname is 'Wheezy'.
She is a muppet enthusiast, and collects muppet memorabilia.
Elyse Willems enjoys playing video games.
Long-distance running is her favorite form of exercise.
She loves animals.
Net Worth and Salary
Elyse Willems has multiple streams of income, which include acting, Google Adsense, sponsored ads, producing and writing. Having spent over eight years in the entertainment industry, Elyse has amassed a net worth estimated at over $2 million.