Who is Emily Axford?
Emily Axford was born in Albany, New York State USA, on 26 July 1984 – her zodiac sign is Leo, and she holds American nationality. She's an actress, film writer and producer, who has appeared in close to 40 movies and TV series, while she's perhaps known best for her portrayal of the main character Em, in the 2017 comedy series "Hot Date". Emily also created the show, together with her husband Brian Murphy, which follows Brian and Emily as they're going on romantic dates.
Early life and education
Emily was raised alongside her sister in Albany, by their parents about whom nothing's known, as the girls respect their privacy. Emily's sister is today a lawyer specialized in asylum seekers.
Emily grew up being focused on her studies, mostly at the urging of her parents, and eventually obtained a college degree. She became interested in various activities upon enrolling at a local high school in 1998, including comedy, acting and creative writing. Upon matriculating in 2002, Emily enrolled at George Washington University in DC, from which she graduated with a Bachelor's degree in 2007; during her time there, she was a member of the comedy troupe ReceSs.
Emily then continued her education at New York City's Upright Citizens Brigade, before transferring to Los Angeles, California.
Roles in TV series
Emily made her debut TV series appearance in the 2009 comedy "Nice Brothers", while a couple of her following roles were in the short comedies "Diamonds Wow!" and "Jest Originals", and the short animated comedy "Gary Teaches Guitar" (voice role).
She gained recognition in 2011, when she voiced Sheila and Maria, in the short animated comedy "Dinosaur Office"; the following year saw Emily star alongside Jake Hurwitz and Amir Blumenfeld, in the short comedy "Jake and Amir". Between 2009 and 2013, she appeared in 10 episodes of the short comedy "UCB Comedy Originals", and then gained popularity with her portrayal of Emily, in the short comedy "Hardly Working". It's been airing since 2007, stars Pat Cassels, Dan Gurewitch and Brian Murphy, and follows three friends, as they're going to various parties around Los Angeles.
Emily's also known for her portrayal of various characters in the short animated comedy "Dorkly Originals", which parodies popular video games. Between 2011 and 2018, she played many characters in the comedy "CollegeHumor Originals", written by Mike Parker, who also starred in it alongside Emily and Grant O'Brien.
Three of Emily's most recent roles in TV series have been in the 2020 comedy mini-series "Adventuring Party", the 2020 mystery comedy drama "Eat Sh*t Kenny Daniels", and the 2021 comedy drama "Generation".
Roles in movies
Emily made her film debut in 2009, by voicing various characters in the short animated comedy "Passin' on Class", and the following two years saw her star in various short films, including the comedies "Charlie on Parole", "Captain Hippo-Hulk: Inside and Out" and "Accidentes".
In 2012, she starred in the short comedy "Weed Sets Me Free!", as well as in the short drama "Whiplash". The following year saw her play Lisa, in the short comedy drama "Last Night", which follows a man who's trying to win his ex-girlfriend back, just a night before she'll marry another man.
Emily's most recent film role has been her portrayal of Girlfriend, in the 2014 short comedy "Male, 25, Seeking Mentor"; she's yet to appear in a full-length movie.
Writing, producing and directing credits
Emily has nine writing, two producing, and a single directing credit. She made her writing debut with the series "CollegeHumor Originals", writing 61, producing two, and directing five episodes between 2011 and 2017.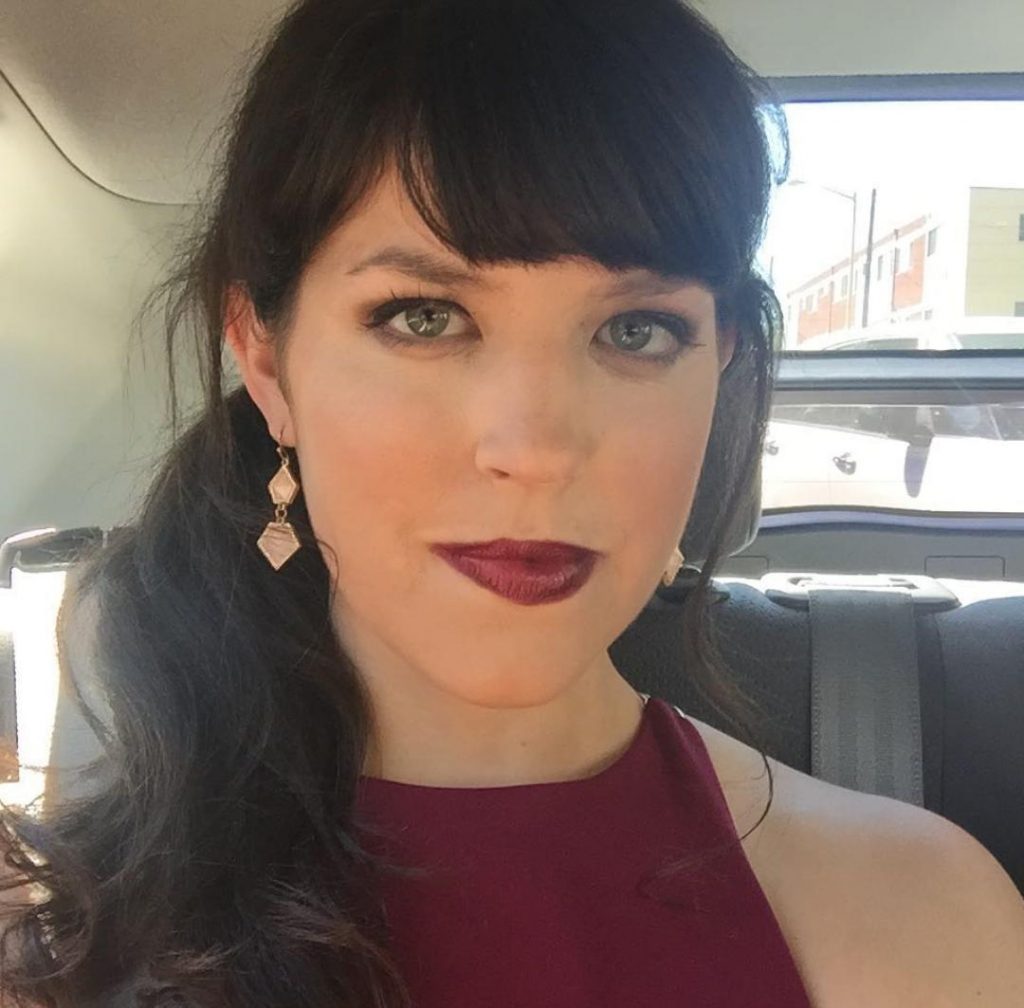 She also produced the 2011 short comedies "The Plumber" and "Jest Originals", as well as the 2012 comedies "Weed Sets Me Free!" and "Sketchy".
Between 2017 and 2019, Emily wrote and produced 20 episodes of the series "Hot Date".
Other credits
Emily composed the music for two movies in 2019, entitled "Passin' on Class" and "Charlie on Parole".
She worked as a production assistant on 10 episodes of the 2008 adventure series "Anthony Bourdain: No Reservations", and was a consultant for the hit 2015 animated historical comedy series "Adam Ruins Everything".
She's sung two songs in two episodes of the series "CollegeHumor Originals", in 2011 and 2013.
Emily has been featured in a couple of talk-shows, including "Two Beers In", "Hey Girl" and "Um, Actually".
Love life and husband Brian K. Murphy
Emily prefers to keep details of her love life private, but is widely known to have been married to the American actor, film writer and producer Brian K. Murphy, since 20 September 2014.
Brian's perhaps known best for his portrayal of various characters in the series "CollegeHumor Originals", as well as for his portrayal of Murphy in the series "Adam Ruins Everything". He holds a dual Bachelor's degree in film and journalism, from Rowan University.
Brian and Emily don't have children together, and this is widely believed to be because they are both focused on their careers, however, some of their fans think that one, or perhaps both, is infertile; this hasn't been confirmed.
Neither has spoken of the people whom they had perhaps been with before meeting each other, so as of August 2021, Emily's married to Brian K. Murphy, and doesn't have children.
Hobbies and other interests
Emily's a huge fan of board games, and has played dozens. One of the first games she tried was "Catan", while her favorite game is "Dungeons and Dragons".
She's passionate about travelling, and her been all around the US, for both work and pleasure; Emily's dream travel destination is Miami in Florida. She prefers being in nature rather than in overcrowded cities, and has visited various national parks.
She's a cat-lover, and has several pet cats; Emily's a supporter of the organization People for the Ethical Treatment of Animals (PETA).
She likes to watch comedy movies late at night, and her favorite actor and actress are Jim Carrey and Julianne Moore, while a couple of her favorite movies are "Ace Venture: Pet Detective", "Bruce Almighty", and "Liar Liar".
Age, height and net worth
Emily's age is 37. She has long black hair and green eyes, her height is 5ft 5ins (1.65m), and she weighs around 120lbs (55kgs).
As of August 2021, her net worth has been estimated at over $1.5 million, while her husband Brian's wealth is reputedly over $3 million.