• Eric Lamont Robbins Jr. is a well-known American Twitch streamer, broadcaster, and internet personality.
• He was born in Missouri and studied sport management, graduating in May 2017 with a Bachelor of Science degree.
• His main content revolves around playing video games such as ''League Of Legends'' and ''Player Unknown's Battlegrounds''.
• Eric has been banned multiple times due to his behavior and comments he's made during his live streams.
• He has a net worth of over $1.5 million.
Erobb221 is the internet name of a well-known American Twitch streamer, broadcaster, and internet personality. His main occupation is being a gamer on Twitch, where he has an impressive fan base, but he also has an account on YouTube. Erobb221 is also a father to a little girl.
Early life, family, educational background
Erobb221's real name is Eric Lamont Robbins Jr. He was born on 21 February 1996, in New London, Missouri, USA; his parents' names are not publicly known, but Eric has a younger brother Tyler Steinkamp, who is also a streamer on Twitch.
Both Eric and Tyler were and still are very close with their mother. Eric is of Caucasian and African descent, as he showed in one of his streams, after getting his DNA results back. In his earlier life, Eric was not a very popular boy in his school, as he didn't play sports and was bullied. His and his brother's main form of entertainment was video games, but playing games wasn't a career option for either of them at the time.
Eric was educated at Mark Twain High School, and after matriculation he attended Culver-Stockton College, the first Missouri college that taught men and women, where he studied sport management, and graduated in May 2017 with a Bachelor of Science degree.
While Eric was in college, his brother started a Twitch account on which he was broadcasting himself playing video games, which inspired Eric to soon do the same.
Career
Eric's main occupation and his career began on 17 February 2017, when he launched a Twitch account. Before starting his own Twitch streams, Eric would sometimes appear on his brother's channel and occasionally used to be a moderator. He followed in Tyler's footsteps,  so his main content revolved around playing "League Of Legends" – an epic fantasy game where the player goes on missions and can play with other people online; and "Player Unknown's Battlegrounds", based on the Japanese movie "Battle Royale".
He's moved on from these games to play other similar video games such as "Counter Strike" and "Bloodbourne", with other streamers, and sometimes hosts other players in his streams, one of whom is Mizkif, one of Eric's best friends both online and in real life. Eric and Mizkif get up to a lot of shenanigans online – in one instance, Mizkif was opening his PO box and received an inflatable pool and several jars of peanut butter. The fan who sent him the items asked Mizkif and Eric to wrestle in the pool of peanut butter. They did, and it was one of the most memorable moments in Twitch history.
Eric's Twitch account has gained 150,000 followers over the years, and his streams have been viewed more than a million times. Tyler's name on Twitch is 'loltyler1', the 'lol' stands for "League Of Legends", and he's more popular than Eric, having well over 2.5 million followers.
Controversies
Eric's behavior and comments he's made during his live streams on Twitch have led him to be banned from the platform multiple times. Controversies have surfaced after he made racial jokes and sexual comments several times. He's also been in the spotlight of the platform a few times, when his fans would go live and start arguing with him.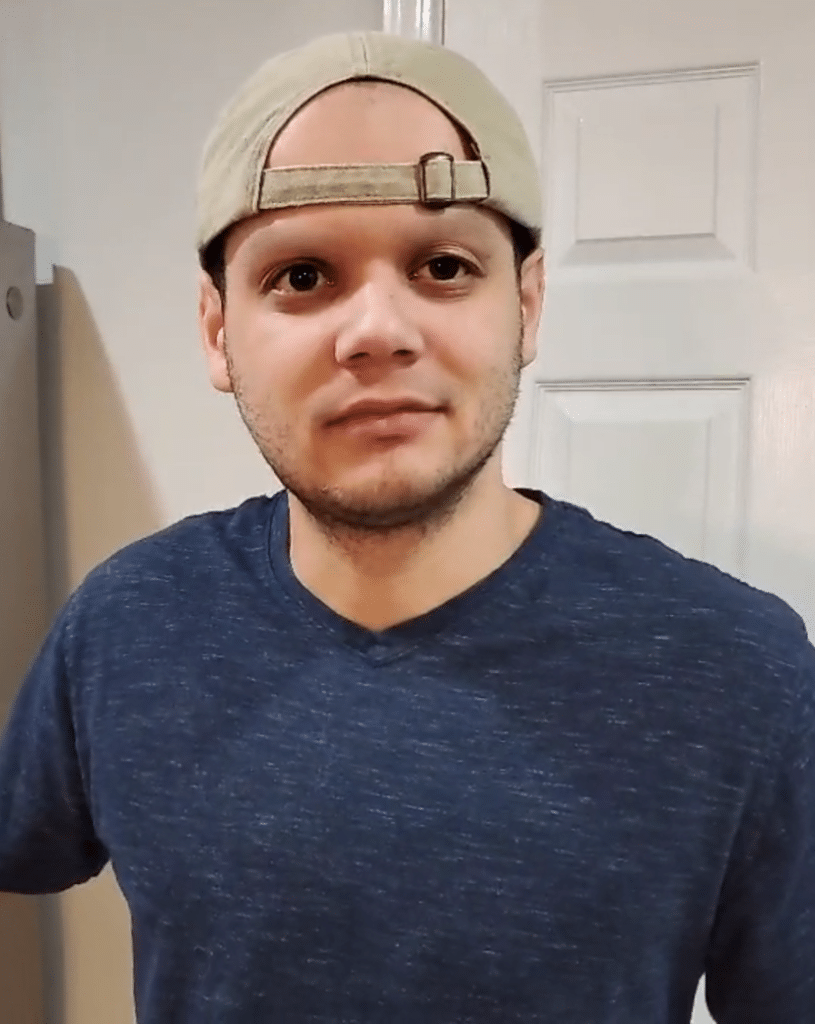 Eric has had problems with the platform and called out the team behind Twitch for frequently changing the user guidelines, and so not being clear about the rules of the platform.
Personal life, girlfriend, child
Not much is known about Eric's personal life outside of his internet persona. Eric isn't married as of yet, but has been in a relationship with his girlfriend for over three years now. The couple live together and have a daughter, Emerson Rae Robbins born on 10 June 2020 weighing 6.4 oz. Little Emerson does not yet talk, but she has appeared in her father's streams a couple of times, and seems to enjoy being in front of the camera.
Who is erobb221's girlfriend?
Eric's girlfriend's name is Brittany Alexander. She is an esthetician by profession, but since she's been in a relationship with Eric, and appeared in his videos a few times, she decided to try her luck with the gaming platform. Today she also has a streaming channel on Twitch with the username kato_kat, and has over 19,000 followers. Sometimes she appears on Eric's channel, and vice versa.
Hobbies, favorite things, and interesting facts
Eric's first posts on Twitter regarded the beginning of the National Football League (NFL) season, and were a countdown. He's also a big fan of basketball and baseball.
A big part of Eric's Twitch streams is him enjoying making his fans laugh with the commentary and his overall behavior. He's made several posts on Instagram of himself cosplaying various movie characters. He's dressed as Harley Quinn and Teenage Mutant Ninja Turtle.
Eric loves animals; he's been around animals for most of his life. Today he lives with his girlfriend and their daughter, alongside two dogs and six cats.
Eric is active on social media besides Twitch and YouTube, where he has over 33,000 subscribers. He has a Twitter account, and an Instagram account, with more than 72,000 followers on the former, but on Instagram his follower count doesn't go above 20,000.
In March 2021, Eric announced on Twitter that he would be doing a fundraiser for Starlight US, a charity that helps sick children and their families; he raised $10,626.
Appearance, clothing style
Eric's appearance is slightly ambiguous, because it's not clear what his race is by simply looking at him. His left eye is slightly lazy and droops down a little. He is of average height and weight, and has short hair and brown eyes.
Net worth and salary
Eric's main source of income is his gaming career on Twitch, along with which he's had some occasional sponsorships. As of 2019, his net worth has been reported to be over $1.5 million.