• Jess Gabor is a 24-year-old American actress, author, and social media star
• She is best known for her portrayal of Kelly Keefe in the comedy series "Shameless"
• Jess graduated with a Bachelor of Arts degree in 2017 and has since appeared in several movies and TV series
• She is a philanthropist and a fighter for human rights
• Her estimated net worth is over $400,000
Who is Jess Gabor?
Jess Gabor was born in Los Angeles, California USA, on 23 October 1996 – her zodiac sign is Scorpio and she holds American nationality. She is an actress, author and a social media star, who might be known best for her portrayal of Kelly Keefe in the comedy series "Shameless", created by John Wells and Paul Abbott, and which stars Emmy Rossum, William H. Macy and Ethan Cutkosky – the series follows the lives of a family living in Chicago, and has won 15 awards and been nominated for 64 others, including two Golden Globes. It has been airing since 2011, while Jess was a member of the cast in 2018 and 2019.
Childhood and education
Jess was raised in Los Angeles alongside her two older sisters, Madison and Abby by their father Michael Gabor who is the owner of a small business, and their mother Vicki who is a housewife.
Jess became interested in acting while attending high school, and practiced her acting skills with the school's drama club, appearing in nearly all the plays performed there as well in several performed at a community theatre. She launched her professional acting career upon matriculating in 2014, as she portrayed Veronica in the drama film "Veiled Reality", but which failed to attract a lot of attention – it follows two teenagers, Gaya and Alice who meet after years of being apart, only to learn that they are both facing the same problems in life.
After her debut performance, Jess enrolled at Loyola Marymount University from which she graduated with a Bachelor of Arts degree in 2017, and then practiced acting at the Moscow Art Theatre.
Roles in movies
The year 2014 also saw Jess appear in two short movies, "Unspoken" and "Last Seen", while the following year saw her portray the lead character Mathilde in the short fantasy film "Sparks"; written and directed by Tancredi Di Paola, the movie follows a witch who has to rescue her best friends without letting anyone know about her powers.
Jess gained recognition in the same year, after portraying the main character Tiffany Smith in the drama "Mormon for a Month", and was then cast to play Stephanie in the 2016 short drama "One Day", written and directed by Max Sznewajs, and which follows two cancer patients who escape from a hospital to enjoy a day out together.
In 2017, Jess played one of the lead characters in the horror mystery drama "The Twin", which also starred Brigid Brannagh and Timothy Granaderos, which received mixed reviews. Most of her following roles were in short films, such as "Honor Council", "Hot Seat" and "Golden Age", all released in 2017.
The year 2018 saw her play Melissa in the Spanish comedy "Bachelor Lions", which failed to attract a lot of attention, while the same year saw her star in three shorts: "Faith", "Her Story" and "Murder for Dummies". She was praised for her portrayal of Carrie in the 2019 mystery horror thriller "Confessional", but the movie itself received poor reviews. Later in 2019 Jess played the lead character, Mo in the short science fiction "Sky Fighter", written and directed by Lukas Kendall, and which follows two pilots fighting against aliens in the future.
Jess then appeared in a couple of movies such as the 2019 drama "Breckman Rodeo", the horror thriller "Run Sweetheart Run" and the  drama "Gringa" both in 2020 – her most recent role in a movie has been in the action science fiction "Battle in Space: The Armada Attacks", which is set to be released on 12 January 2021.
Jess has recently been cast to appear in the upcoming short film "The Man".
Roles in TV series
Jess made her debut TV series appearance in 2015, when she portrayed Annie, one of the lead characters in all six episodes of the comedy "Roommates", which also starred Carl Cooper and Dylan R. Froom, and is about the lives of six college students who have just started their freshman year.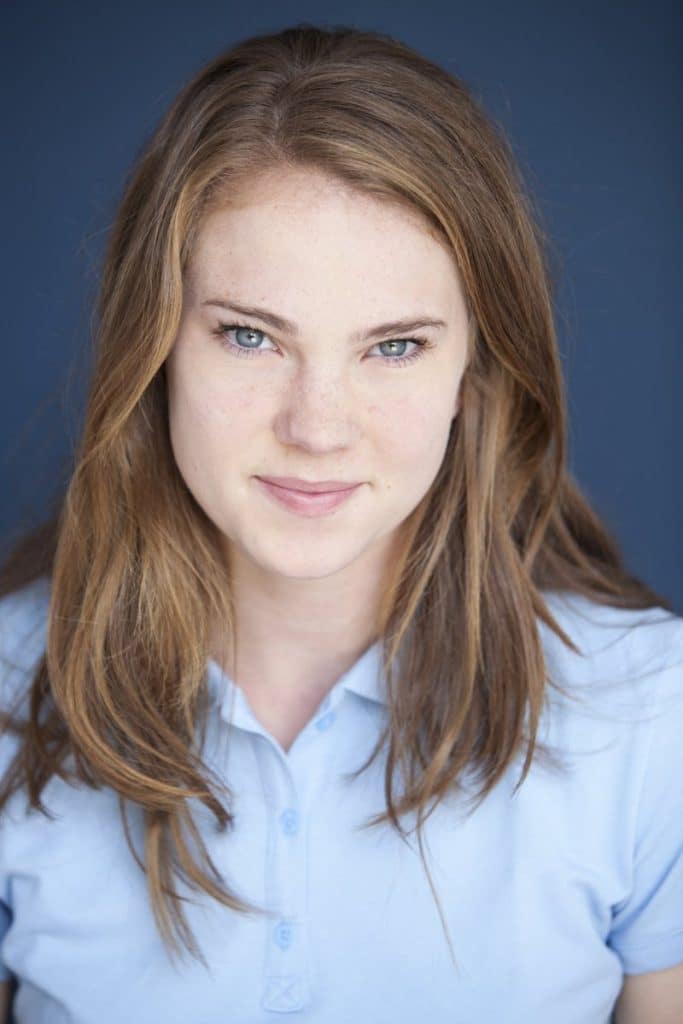 Jess went on to appear in single episodes of various series, such as the mystery crime drama "Criminal Minds", the thriller drama "Notorious", and the comedy "crtl alt delete". Her most recent as well as only other appearance in a TV series has been in the 2020 episode "Hairtrigger" of the mystery crime drama series "FBI: Most Wanted", created by Rene Balcer and which stars Julian McMahon, Kellan Lutz and Roxy Sternberg – it's about an FBI division in charge of arresting the people on the FBI's list of most wanted criminals.
Other works
Jess has been credited with producing and writing a single short film, the 2018 biographical drama "Her Story" directed by Tancredi Di Paola and which starred Jess, Will Bradley and Sam Kamerman – it follows two friends as they are trying to fight their heroin addiction.
Jess has also appeared in a single 2018 episode of the musical comedy talk-show "Noches con Platanito", and has received special thanks for the short horror film "bnb", released in 2018.
Love life and relationships
Jess is very secretive when it comes to her love life, and hasn't shared the details of any men, or perhaps women, she might have dated – this is mostly why there are rumors circulating the internet concerning her past and present affairs, as well as her sexual orientation.
Some people have claimed to have seen Jess walking hand in hand with her boyfriend in the streets of Los Angeles, but no proof of this has been provided, and Jess hasn't commented on it. Other people claim that she is a lesbian who is currently in a relationship with a girl, and that Jess is avoiding talking about it because of how it might effect her career.
As she hasn't addressed any of these rumors, Jess is single as of January 2021, hasn't married and doesn't have children.
Hobbies and other interests
Jess is a huge fan of music, and can sing while she also plays the guitar and the piano – her favorite musician is Patricia 'Patti' Lee Smith, who was inducted into the Rock 'n' Roll Hall of Fame in 2007.
She is a dog-lover, and her pet dog Lou can be seen featured in some of her Instagram pictures and videos. Jess is very active on the social network, as she likes to connect with her fans, and her account is currently followed by around 34,000 people.
Jess is a philanthropist and a fighter for human rights, while she is currently mostly focused on contributing to the movement Black Lives Matter – she has walked at least one peaceful protest.
She has her own favorite actors and actresses, some of whom are Will Smith, Robert De Niro and Amanda Seyfried, while a couple of her favorite movies are "I Am Legend", "Once Upon a Time in America" and "Letters to Juliette".
Age, height and net worth
Jess' age is 24. She has long brown hair and blue eyes, her height is 5ft 7ins (1.7m) and she weighs around 120lbs (55kgs).
As of January 2021, her net worth has been estimated at over $400,000.