• Jodhi May is a British actress who was born in 1975 in Camden Town, London.
• She started her acting career at the age of 12 with "A World Apart" (1988).
• Her most notable performances include "The Last of the Mohicans" (1992), "The House of Mirth" (2000), "The Best Man" (2005) and "Ginger & Rosa" (2012).
• Jodhi May has won 6 awards throughout her career and is estimated to have a net worth of $3 million.
• She is a cat-lover, enjoys travelling, reading mystery books and watching her favourite movies.
Who is Jodhi May?
Jodhi Tania May (nee Hakim-Edwards), was born in Camden Town, London, England, on 8 May 1975 – her zodiac sign is Taurus and she holds British nationality. She's an actress who's probably still known best for her portrayal of Alice Munro in the 1992 action adventure movie "The Last of the Mohicans", written by John L. Balderston and five others, based on the novel by James Fenimore Cooper and directed by Michael Mann. It starred Daniel Day-Lewis, Madeleine Stowe and Russell Means, and follows three trappers hired to protect a British Colonel's daughters during the French-Indian war. The movie won seven awards including an Oscar for Best Sound, while it was nominated for 17 other awards.
Jodhi May, #JodhiMay #Jodhi #May Buy things about "Jodhi May": http://ift.tt/1ROmD1M More Pics/ Videos: http://ift.tt/25zmpG9 This image in HD: http://ift.tt/1MFjgyn via Jodhi May http://ift.tt/1MFjgyn

Posted by Celebrity Pictures on Thursday, March 31, 2016
Early life and education
Jodhi was raised in Camden Town as an only child, by her German father whom she prefers not to speak about, and her Turkish-French mother Jocelyn Hakim, who was an art teacher. While Jocelyn was still a student, she arranged to marry the late British musician, fashion designer and visual artist Malcolm Robert Andrew McLaren, apparently to obtain citizenship. Jocelyn paid him £50, and eventually asked for a divorce which apparently cost Malcolm over £2,000.
Jodhi launched her acting career aged 12 with her portrayal of Molly Roth in the 1988 drama movie "A World Apart", and in 1990, she played Miriam Weiss in the romantic war film "Max and Helen".
She went on to enroll at Camden School for Girls, and during her four years there starred as Sonia Parsons in the family fantasy horror mini-series "The Gift", appeared in the 1990 drama movie "Eminent Domain", and played Rose Kellner in the 1991 episode "Minister" of the drama series "For the Greater Good".
Upon matriculating in 1993, Jodhi enrolled at Wadham College, Oxford, from which she graduated with a Bachelor's degree in English in 1997.
Roles in movies
Jodhi has been credited with appearing in over 60 movies and TV series, and we're about to mention some of her most notable performances in this article.
After gaining recognition with her performance in the movie "The Last of the Mohicans", she was invited to play supporting characters in various popular films, such as the 1994 drama "Second Best", the 1995 romantic drama "The Scarlet Letter", and the 1999 war drama "Warriors".
Jodhi's following notable performance was in 2000, when she portrayed Grace Julia Stepney in the romantic drama "The House of Mirth", written and directed by Terence Davies based on the novel by Edith Wharton, and which starred Gillian Anderson, Dan Aykroyd and Eleanor Bron. It follows a woman who's about to lose the man she loves, and the movie won six of the 35 awards it was nominated for, including a BAFTA Film nomination.
Jodhi's following notable performance was her portrayal of Elizabeth Jane in the 2003 drama "The Mayor of Casterbridge" written by Ted Whitehead, based on the novel by Thomas Hardy, and directed by David Thacker. It also starred Ciaran Hinds and Juliet Aubrey, and follows Michael Henchard who, after getting drunk, auctions off his wife and their baby for five guineas.
The movie won one of the four awards it was nominated for. A couple of Jodhi's following roles were in the 2005 romantic comedy "The Best Man", the 2007 biographical historical drama "Nightwatching", and the 2008 historical action drama "Defiance".
In 2012, Jodhi portrayed Anoushka in the drama "Ginger & Rosa", written and directed by Sally Potter, and which starred Elle Fanning, Alice Englert and Annette Bening. It follows the lives of two teenage fiends living in London in the '60s, and the movie won four of the 12 awards it was nominated for. Some of her following roles were in the 2014 crime drama "Common", the 2017 drama "Let Me Go", and the 2018 fantasy horror "Down a Dark Hall".
Two of Jodhi's most recent roles in movies have been in the 2018 romantic drama "Scarborough", and the 2019 action adventure drama "The Warrior Queen of Jhansi", while she's currently shooting for the biographical drama "Prizefighter: The Life of Jem Belcher".
Roles in TV series
Jodhi's first notable performance in a TV series was her portrayal of the lead character Miranda Lennox, in the 2006 comedy drama "The Amazing Mrs Pritchard", created by Sally Wainwright and which also starred Jane Horrocks and Steven Mackintosh. It follows the manager of a supermarket Mrs Ros Pritchard, who decides to stand for election and becomes the new Prime Minister; the series won three of the seven awards it was nominated for.
In 2009, Jodhi starred in the romantic comedy mini-series "Emma", which also starred Romola Garai, Michael Gambon and Jonny Lee Miller, and follows the life of Emma Woodhouse whose main interest is to find a husband for Harriet Smith. The series won one of the 10 awards it was nominated for, including a Golden Globe nomination.
Jodhi went on to play supporting characters in various popular series, such as the action thriller drama "Strike Back", the drama "The Jury", and the drama mini-series "Ice Cream Girls".
Three of her most recent roles in TV series have been in three episodes of the 2019 biographical historical drama "Gentleman Jack", three episodes of the critically acclaimed action fantasy adventure "The Witcher" also in 2019, and the 2020 episode "Mangrove" of the drama mini-series "Small Axe".
Other credits
Jodhi also has five directing and two writing credits. In 2002, she wrote and directed the short movie "Spyhole", and in 2018, she wrote the episode "Invisible" and directed the episode "Frozen" of the series "Moving On".
In 2019, Jodhi directed the episodes "Changes" and "Judgment" of the drama series "Clink", and she's currently working on the upcoming movies "Everything I Ever Wanted to Tell My Daughter About Men", and "Mooring".
She has appeared in various documentary movies, such as the 2011 short "The Jury: The Legal Team", the 2013 "Folk in Her Machine", and in 2017 "My Letter to the World".
Awards and nominations
Jodhi has been nominated for eight awards, winning six; she won a 1988 Cannes Film Festival Award for Best Actress for "A World Apart", a 1989 Evening Standard British Film Award for Most Promising Newcomer for "A World Apart" as well, and a 1994 Valladolid International Film Festival Award for Best Actress for "Sister My Sister".
The three other awards she has won are a 1998 Festróia – Tróia International Film Festival Silver Dolphin Award for Best Actress for "The Gambler", a 2013 Women Film Critics Circle Award for women's Work/Best Ensemble for "Ginger & Rosa", and a 2017 Bentonville Film Festival Jury Award for Best Ensemble for "Let Me Go".
Love life and relationships
Jodhi's amongst the most secretive actresses, as she hasn't talked about any men or women she has perhaps dated, and this is one of the reasons why there are rumors circulating the internet concerning her past and present affairs.
There are many people who believe Jodhi to be a lesbian as she hasn't been seen spending time with any men, but has been seen with women on various occasions.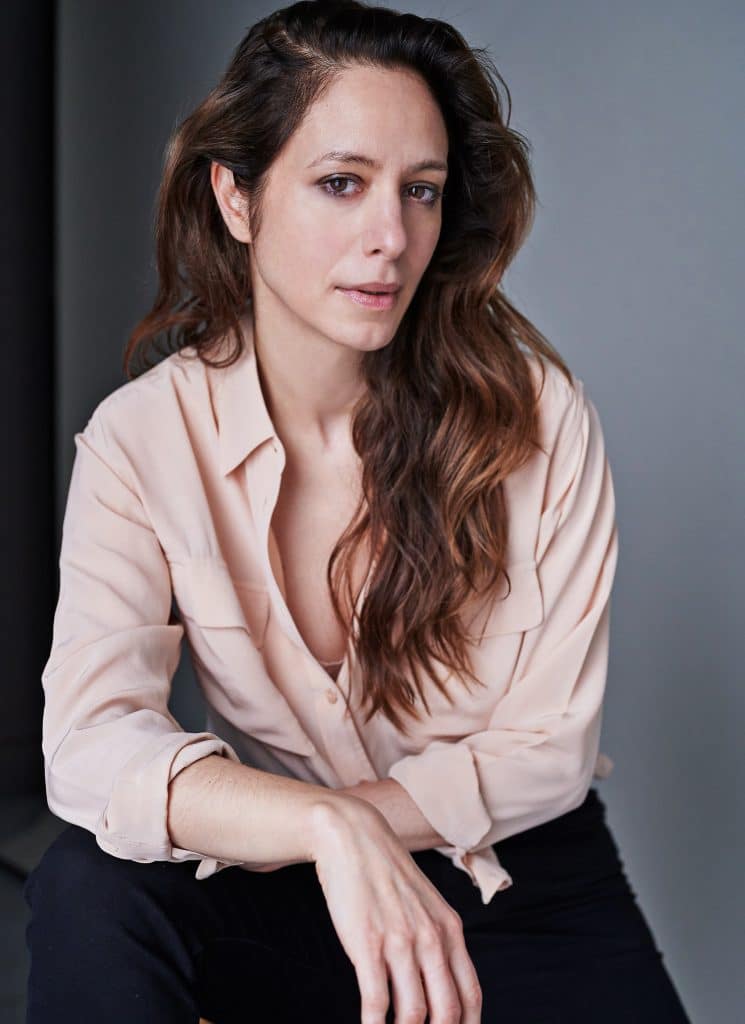 A fan has even stated to have seen her being rather too close to her female friend at a party, however, this hasn't been confirmed, nor has Jodhi addressed any rumors concerning her sexual orientation.
There are also those who believe her to be dating a non-celebrity man today, while some also think that she's married, but these rumors haven't been confirmed either.
As of March 2021, Jodhi appears to be single, hasn't married and doesn't have children.
Hobbies and other interests
Jodhi's passionate about travelling, and her career has taken her to many European countries including Croatia, Greece and Italy, and she's also travelled for pleasure, visiting various US states such as New York, California and Florida.
She likes to read books in her spare time – her favorite genre is mystery, while her favorite writer's Agatha Christie and her books "Murder on the Orient Express" and "The Mysterious Affair at Styles".
Jodhi's a cat-lover, and has had several pet cats.
She's interested in all kinds of art, and has visited many galleries and museums both in Europe and the US.
In her spare time, Jodhi enjoys watching movies starring her favorite actor and actress, Johnny Depp and Julia Roberts, such as the franchise "Pirates of the Caribbean", "Edward Scissorhands" and "The Runaway Bride".
Age, height and net worth
Jodhi's age is 45. She has long brown hair and brown eyes, her height is 5ft 8ins (1.73m), and she weighs around 135lbs (62kgs).
As of March 2021, her net worth has been estimated at over $3 million.