• 'Undercover Billionaire' is an American reality television series that follows Glen Stearns as he attempts to build a million-dollar company within 90 days with only $100.
• An average of a million viewers per episode watch the show to gain insight into business planning and management.
• It all started with a bet between Glen and his associates over dinner.
• Glen is no stranger to the camera, having previously appeared on the reality game show 'The Real Gilligan's Island' in 200•
• The people who become involved with Glen's venture stand to benefit the most from the show, as they will receive an investment worth at least a million dollars regardless of the outcome.
'Undercover Billionaire' is an American reality television series, that despite its popularity and widely acceptance, might be most appealing to a specific niche of viewers who have an interest in economics and business. It's also a relatively new creation, which aired its first season in late 2019, and as such, its popularity will still be under evaluation.
However, with an average of a million viewers per episode, it might be safe to say that Discovery Channel has yet again found a jewel that will keep their viewers glued to the screen. The show follows Glen Stearns, an accomplished businessman and founder of Stearns Lending, as he undertakes a seemingly impossible task.
With only $100, an old pick-up truck, living arrangements, and a full tank of gasoline, Stearn must attempt to build a million-dollar company within ninety days.
Glen's impossible task takes him to Erie, Pennsylvania, where he begins his venture, starting up a steakhouse suitably named 'Underdog BBQ'. To see if he actually succeeds at raising the value of his new venture to a million dollars you will have to watch the series, since we delve into secrets and fun facts, but no spoilers.
Nonetheless, the show certainly reveals an insight into business planning, and of course management, which would appeal to any hopeful entrepreneur starting up their own venture. The show might also interest a more general audience with its suspense and intrigue, but regardless of its concept, the show has proven popular, and as such, a special episode was aired entitled 'Undercover Billionaire: Return To Erie'.
In January of 2021, Discovery aired the second season of 'Undercover Billionaire', but this time around, the concept documents the journey of three successful entrepreneurs as they undertake a similar challenge, each in their own designated city.
Despite being a relatively new show on Discovery, there seems to be a fair share of facts surrounding 'Undercover Billionaire', but sadly, despite some digging, no secrets have yet been uncovered.
Considering how impossible the task seems, which would literally require Glen to turn a hundred dollars into a million-dollar investment, many viewers suspect the show might be fake. This was at least one question we could answer, which lies with what is at stake. If Glen fails, he will lose money, and even the richest people would not gamble money away on a lie, thus, 'Undercover Billionaire' seems fairly legitimate.
The concept of the show started, believe it or not, with a bet between Glen and a number of his associates which they entered into over dinner.
Sometime during their conversation, Glen stated that he could easily start over and create a million-dollar business, and he could do it with next to nothing.
Of course, his friends took him up on the challenge, and bet him a million dollars in the process. If he fails, he has to pay, but should he succeed, Glen not only walks away richer but also proves his point. Instead of keeping it between himself and friends, Glen decided to take it a step further and document his journey, which led him to approach Discovery Channel with his newfound concept.
Discovery Channel's brand officer, Nancy Daniels, later revealed to 'Business Insider' that at first they were sceptical about the success of the idea.
However, Glen's negotiating skills convinced the channel that it might become an idea worth gold. When Stearns received word that his idea had got the green light, however, the whimsical nature of only succeeding because of a bet between rich gentlemen became somewhat bigger.
According to one of the producers of 'Undercover Billionaire', Tim Warren, Glen's vision for the show grew. His new intentions were now to show the world that regardless of race, background, or any obstacles, anyone can succeed at creating a million-dollar business if they work hard – he forgot to add 'if they know what they're doing'. As production began, Glen disregarded the bet he'd previously made, and decided that if he failed he would invest a million dollars into the business.
This would ensure that the people and employees involved wouldn't not suffer any losses due to his failure.
The show would also act as an experiment, which would ultimately test if the American dream was still achievable.
The show has faced plenty of ridicule and scrutiny, with some claiming that Glen succeeded in life because of many privileges, but once you get to know Glen and his story, you might change your tune and consider him in a different light. Of course, since he is one of the world's richest people, and by many standards a billionaire, people think he had it easy, like certain other businessmen.
However, Stearns comes from a fairly ordinary, average household that didn't have any privileges in life. Glen's father worked as a printer, while his mother was a store clerk and domestic worker, so for many years the family lived in a relatively low-class apartment. Even in school, Glen displayed prominent social skills, but performed poorly in academics due to dyslexia.
"I'm feeling good. I'm feeling positive, but I'll tell yah…I ain't leaving here without a client."

Watch if I get closer to my target on the new episode of #UndercoverBillionaire.
Stream it now on @discoveryplus: https://t.co/OD4t8l6PlY pic.twitter.com/koIGhYCXMk

— Grant Cardone (@GrantCardone) March 4, 2021
Unfortunately, Glen failed in fourth grade, and marks this as one of the most humiliating experiences of his life, which motivated him to work hard at achieving his dreams. Glen became the first member of his family to enter higher education, and like many of us, he worked a nine-to-five job before eventually starting his company. In many ways, his roots influenced the way Glen approaches business, as his unprivileged background allows him to form level relationships with the people he employs.
Since he didn't have it easy in life, Glen learned that hard work paves the way to success, and so strives to motivate people to follow his example. Glen's fortunes come from his primary investment, Stearns Lending, which he founded in 1989 and managed until 2012, when he sold most of his shares in the company.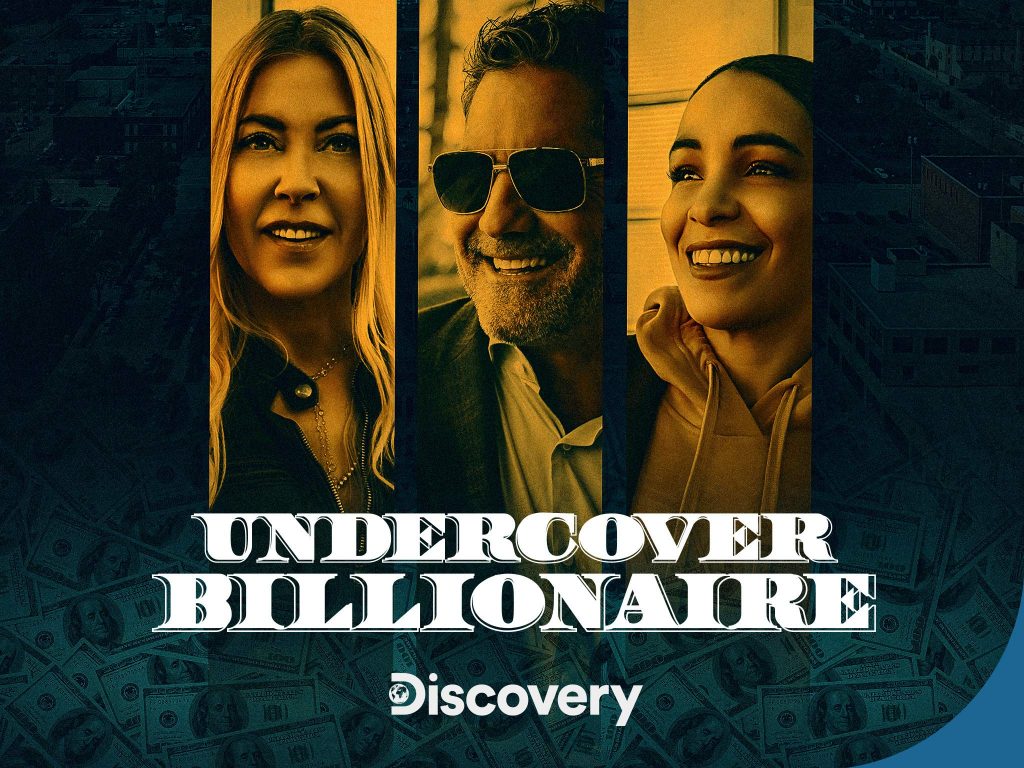 With great effort and hard work, Stearns Lending became one of the top twenty mortgage lenders in the US, and in 2013 it ranked as the fifth highest. Not only did Glen rise from a difficult background, but through thirty years of hard work achieved superior success in one of the most competitive markets. Today, Glen's net worth is an estimated $5 billion.
For most, the setting of 'Undercover Billionaire' might seem purely coincidental, but many viewers might be surprised to learn that there is some consideration of design behind the producers' choice. After thirty years of working and hustling in the right circles, and with the silver tongue Glen possesses, one would undoubtedly have a wide collection of contacts.
Not to mention, there might not be many places left where you haven't dug for gold, so in order to stay true to the concept of the show, which dictates that Glen had to start from scratch, he wasn't allowed to make use of any of his contacts or connections, nor any past clients and investors.
As such, the producers needed to find a town where Glen had no previous direct business dealings.
To make things even more authentically difficult for Glen, the setting for the show needed to take place in a town that he would be unfamiliar with, which would require that he do extensive market research before starting his company. This is, as entrepreneurs would know, a point of key importance in building a business, and would make the process even more authentic. It would also provide the audience with intricate insight, and of course build the suspense of the show by stacking the odds against Stearns.
Yet one more problem presented itself in the selection process – choosing just any random town that complies with the above prerequisites would naturally not do, since size plays an important factor.
Choosing a town too small, with a limited population, might hinder the value of the business, making it impossible to reach an evaluated worth of a million dollars.
Thus, the town needed to be fairly populated and large enough to host a business venture where it could reach a potential value of $1 million. After a long search, the producers eventually decided on Erie, Pennsylvania, as it complied with all the requirements.
No Stranger To The Camera
Another important factor of the show is the 'Undercover' part which Glen had to maintain. Becoming a billionaire would, of course, create its fair share of exposure among the public. As an example, at the mere mention Bezos or Musk, people would automatically know who they are, how they look, what they've accomplished and how.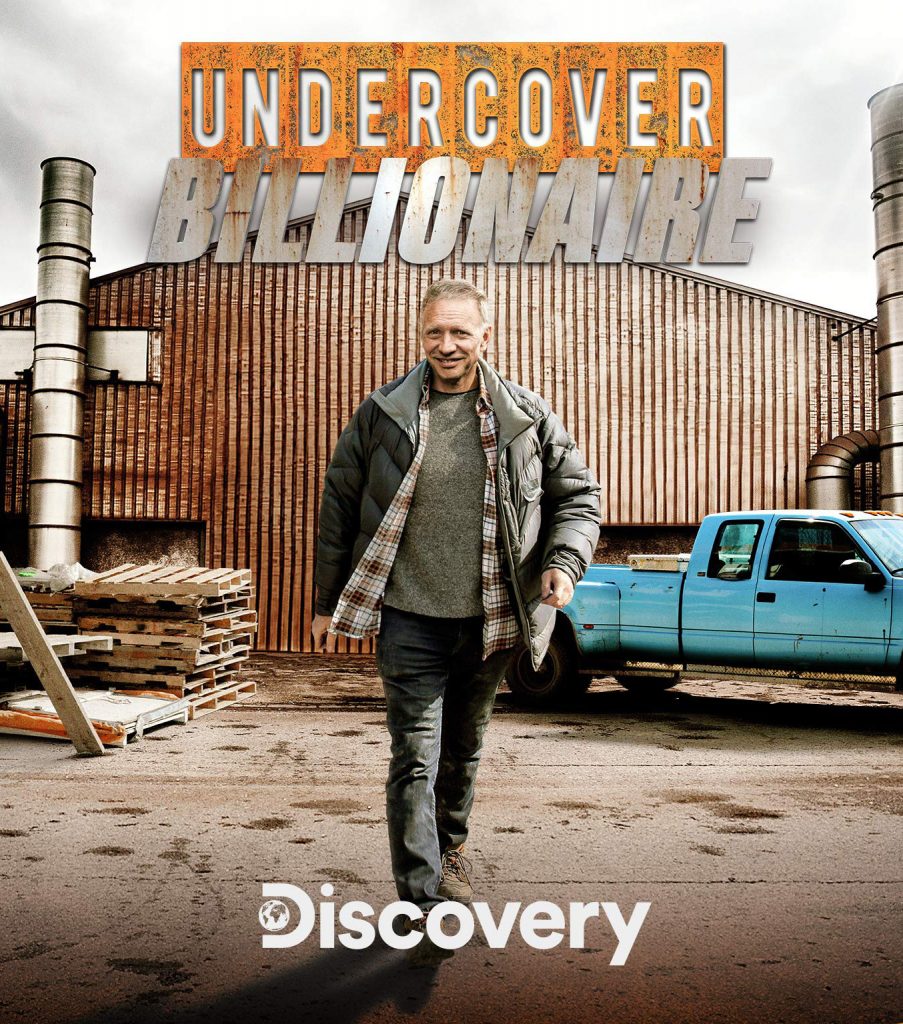 The reason why it was so important that Glen assume an undercover role was to prevent any investors or people who might get involved, from making biased decisions based on the wealth he already accumulated. Just consider, if a stranger with a hundred dollars approached you with a potential business investment, it would not be easy to trust him or her.
However, if you were aware of their previous success, it would naturally influence your choice. Luckily for Glen, his riches may not have afforded him that much personal exposure, but it might be possible that some people recognized him from a previous reality show.
Now, few might be aware that Glen appeared in another reality game show, mostly because it happened years ago. Back in 2004, Glen starred as 'The Millionaire' in 'The Real Gilligan's Island', a show Glen would ultimately win.
Since he had to participate under disguise, it's understandable that no one should recognize him.
Glen did later admit that he had so much fun on 'The Real Gilligan's Island', that it motivated him to appear on camera again. It seemed that it would only be a matter of time, of course with the perfect concept, until he appeared on reality television for the second time. This time though, it was a game show of a completely different type, where Glen could ultimately lose a lot of money.
Nonetheless, the fact remains that Glen is no stranger to the camera. That aside, people might wonder how he kept his undercover identity, with camera crews following him around everywhere. Well, for the most part, they explained that the crew intended to film a documentary, maintaining that Glen was just a randomly selected participant.
Leading Benefit
While most reality shows manipulate the drama and exaggerate everything for the sake of high viewer ratings, it is at least refreshing to see a reality show where the people who benefit the most, for once, are not the producers. Of course, with good ratings, the show will make its due, but win or fail, the people who became involved with Glen's 'Underdog BBQ' restaurant will benefit the most.
Once the show ended, the business Glen started would become the responsibility of those who helped him start it up and grow its potential. From start to finish, Glen intended to create a venture from which the town of Erie could benefit, and create real and lasting opportunities for those involved as well as for the community.
As a reward for all the hard work they put in, Glen would subsequently give them the business to run and manage. Keep in mind that by the end of the ninety days, if Glen achieved his set mark, they would receive an investment worth at least a million dollars.
Then, even if Glen failed, he'd agreed to invest $1 million of his own money in the business, which literally means that those involved in the business, couldn't suffer any losses. So ultimately, for Glen's business partners, there was no gamble in the investment, and one might even consider that he simply handed them not only a million dollars, but a gift that will continue to produce revenue. Apparently the eventual investors weren't aware of this win-win situation.
After everything was said and done, Glen concluded that living hand-to-mouth was indeed more difficult. He revealed to 'Reality Blurred', a gossip media dedicated to uncovering the secrets of reality television, that he sympathized with people who had to survive on the minimum, realizing that it is much harder to get from $100 to $200 as opposed to going from $1000 to $5000 or more.
Glen added that for them it becomes about survival, and having now lived through some of it while participating in the show, he gained a new appreciation of what he'd achieved in life. What makes the show ultimately believable, and conclusively real, is the way the show accurately portrayed the difficulty with which Glen increased his funding.
When confined to situations such as that, it can become difficult to try and see a way out. Glen, however, hopes that the show would inspire people to keep believing, and if they are willing to put in the hard work and effort, they can improve their circumstances.
If you simply can't get enough of 'Undercover Billionaire', then make sure you don't miss a moment of the latest episodes of the second season. While the format and concept may have changed, it could still prove to be just as exciting as Glen's adventure, and if you want even more, check out 'Undercover Billionaire: Comeback City' on Discovery Plus.