• Fivel Stewart is a 24 year old American martial artist, stuntwoman, singer, and actress.
• She is of Blackfoot Native American, Russian and Scottish descent from her father's side and Japanese and Korean descent from her mother's side.
• She is a two-time Martial Arts World Championship winner, singer, dancer and actress.
• Fivel is currently in a relationship with American actor Andrew Kai, and her brother is Booboo Stewart.
• She has a net worth of approximately $1 million.
Fivel Stewart is an American-born martial artist, stuntwoman, singer, and actress who caught the public eye for her role as Ella in 2013's adventure-horror film "Hansel and Gretel: Warriors of Witchcraft."
Age, Education Background, Early Life
Fivel was born Trent 'Heaven' Stewart, in Beverly Hills, California on 4 November 1996 under the zodiac sign of Scorpio, to the popular producer, stuntman, and actor Nils Allen Stewart, who has contributed to over 100 films and TV series, and her part-time actress mother, Renee Stewart. She is 24 years old as of 2021. Fivel was raised together with her brother and two sisters who are currently in showbiz industry: Booboo Stewart is a top-notch actor, Maegan Stewart is a notable special effects artist, actress and stuntwoman, and Sage Stewart is a multi-faceted career woman.
From her father's side, Fivel is of Blackfoot Native American, Russian and Scottish descent, and of Japanese and Korean ancestries from her maternal side.
Fivel was physically active as she was growing up; she learned martial arts at the tender age of five, and perfected her skills in Karate, winning two Martial Arts World Championships (2002 and 2003) and was admitted to the  Black Belt Junior Hall of Fame. The social media sensation loved music as a child, and started singing when she was seven. She has been a lead vocalist for several bands including My Allowance, and her band, 5L.The entertainer was home-schooled until 2014, but hasn't disclosed any further details regarding her educational background.
Hobbies and Interests
Fivel enjoys going out on vacations, and is a nature lover.
Her hobby is singing and dancing – she was enrolled for dancing lessons when she was six, and participated in several dancing competitions.
She loves watching films when she's not working ,and her favourite movie is "Hansel and Gretel: Warriors of Witchcraft."
Fivel's favourite actress and actor are Vanessa Angel and Booboo Stewart respectively.
She particularly likes Thai food.
Acting Career Beginning and Rise to Stardom
Fivel made her career debut as an actress in 2004, when she appeared in the American LGBT-oriented horror-drama TV series "Dante's Cove," in which she had the recurring role as Betty through 2006, and the drama movie "State Evidence", although her contribution was uncredited.
Fivel portrayed Chrissy Deavers in 2004's romantic-comedy film "Yard Sale," and in 2005 was assigned the role of Lucinda in the action comedy film "Pit Fighter," which featured some of the most popular names in Hollywood including Scott Adkins, Steven Bauer, and Stana Katic – her dad also contributed to the film as a Stunt Coordinator. After these productions, Fivel took a break from the screen, and joined several bands to pursue her musical interest.
She reappeared eight years later in 2013, and was cast in "Hansel & Gretel: Warriors of Witchcraft," in which she had a starring role alongside Booboo Stewart, and which put her name into the limelight, and was included in the list of the most popular TV personalities in Hollywood. The same year she was selected to appear in  adventure drama movie "Isolated" before she made an appearance in 'Like a Country Song" (2014) drama film, which starred Jannifer Taylor and Billy Ray Cyrus.
Teaming up again with her brother Booboo Stewart, Fivel contributed to 2014's "The Last Survivors," and then "Hope Bridge"(2015). She has featured in many other short drama and TV series since, including "Lab Rats: Elite Force (2016), which is a spin-off series from "Mighty Med" and "Lab Rats" by Disney XD. She also appeared in 2017's "Atypical," which stars Keir Gilchrist and Jason Leigh, and in other productions such as "Devilwood," "The Never List," and "The Girls of St. Joan," among others.
Career as a Musician
Fivel began her career in music at a young age, when she formed the 5L band together with Booboo Stewart who was the group's guitarist, David Baltazar as the bassist, and Ryan Cook as the drummer.. The band released songs such as "The Hunted" "The Devouring", and "The Hunt" all in 2006, among others.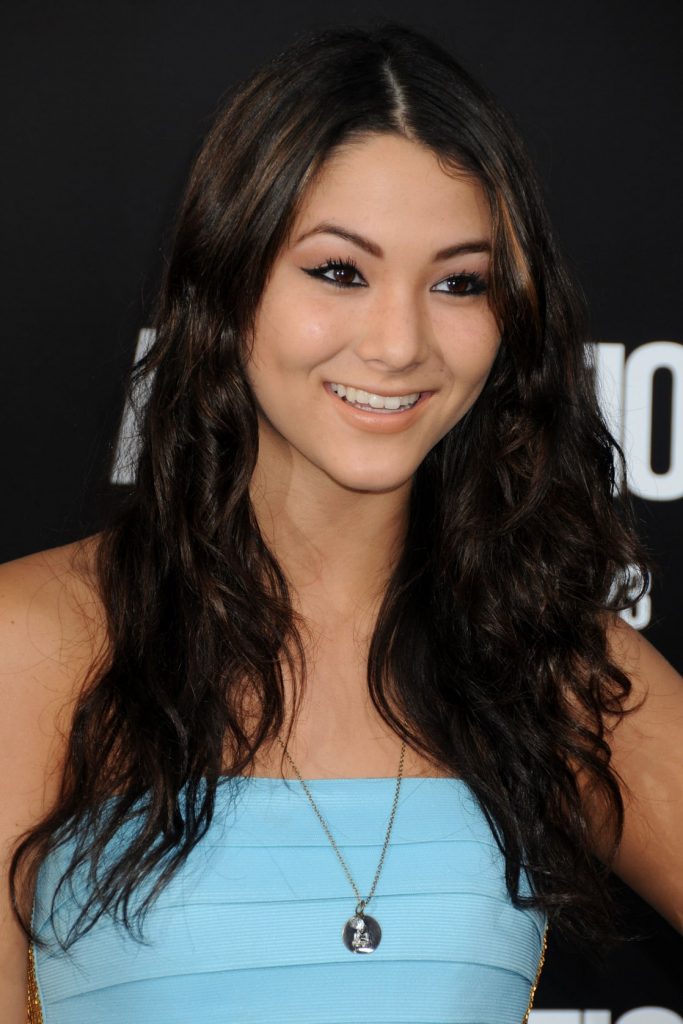 She released her first single "Heart on Fire" in 2012, and has since produced several soundtracks together with Booboo, including "Run Away" in 2013 for the movie "Hansel and Gretel: Warriors of Witchcraft", and contributed to "Like a Country Song" with her soundtrack "Fight the Devil" in 2014.
In her career as a singer, Fivel has interacted with several notable musicians, such as Mitchel Musso, Menudo, and  Demi Lovato, who as she once revealed inspired her to become a professional artist. She has appeared in several commercials for several high-end brands too, such as Disney Cruise Line.
Stewart has a widely-followed Instagram account, on which she posts photos of herself with family and friends having adventures. She also posts info about some of her upcoming projects and other aspects of her career.  Her Facebook and Twitter accounts aren't verified.
The musician is associated with a few environmental and humanitarian organizations, including  Cameron Boyce Foundation and Thirst Project.
Personal Life and Boyfriend
According to authoritative sources, Fivel is currently dating Andrew Kai, an accomplished American actor who appeared in "Atypical." The duo began dating in 2018, and has since kept details about their love life away from the public eye, just like most celebrities do. She isn't married, and doesn't have children as of 2021.
Fivel says that she has one very close friend, Hana Hayes, who is also an actress.
Weight, Height, Body Measurements
Stewart has a slim physique, is 5ft 5ins (1.65m) tall, weighs around 131lbs (60kgs) with vital statistics of 34-28-36, bra size 33B.
She has long brown hair and hazel brown eyes, and some of her distinctive features include thin eyebrows and a finely-finished tattoo on her arm.
Net Worth
Stewart has been in showbiz for more than a decade now, and has acquired both fame and fortune from her professional career. As of mid-2021, her net worth is approximately $1 million. She allegedly lives a lavish lifestyle, and likes posting pictures on her social media handles of herself visiting exotic destinations, and on vacations.
Who Fivel Stewart's Brother, Booboo Stewart Is
Nils Allen 'Booboo' Stewart Jr., is an American dancer, singer and actor, who became popular for his role as Seth in "The Twilight Saga" (2008-2012).
Booboo's mother inspired him to pursue acting, and even gave up her career to train him to become a skilled actor.  He has appeared in many productions including 2012's "White Fog," plus "Running Deer" and "Space Warriors" both in 2013, just to mention a few.
Booboo resides in Beverly Hills, and once dated Jodele Ferland, an established Canadian actress, but is currently rumoured to be single.
He is an animal lover who often appears in campaigns and encourages people to adopt animals instead of buying them.
As of 2021, he is worth approximately $4 million from his multi-faceted career as an entertainer.