• fouseyTUBE is a Palestinian-American YouTube personality and author, with over 10 million subscribers and 1.7 billion views.
• His career started in 2011 with his first YouTube video and he achieved fame by uploading parodies, comedy sketches, pranks and vlogs.
• He has also ventured into music, boxing and is a boxing promoter, signed with Social Gloves.
• His personal life has sparked controversy, with questions raised over his sexuality, and he is currently dating YouTuber Simmi Singh.
• His net worth is estimated to be around $4 million.
Who is fouseyTUBE?
fouseyTube is a Palestinian-American YouTube personality and author, who achieved fame by uploading parodies, comedy sketches, pranks and vlogs on his official YouTube channel, and has attracted more than 10 million subscribers.
Real Name, Age, Early Life, and Education
Born Yousef Saleh Erakat on 22 January 1990 under the Aquarius zodiac sign in Fremont, California USA to Palestinian parents, he grew up in Fremont with three siblings, Mohammad, Ahmad, and Noura Erakat who now works as a legal scholar. After high school, he enrolled at San Jose State University, from which he graduated with a major in theatre arts.
Career Beginnings
FouseyTube's career started in 2011 with his first YouTube video "fouseyTUBE INTRO PARODY", soon followed by the second, a parody of the popular singer Rebecca Black. Next, he parodied Jennifer Lopez, and then began uploading comedy videos on Middle Eastern and Muslim stereotypes. He was becoming more popular, and in 2012 was listed 3rd of 40 Inspiring Muslims Under 40 by MBMuslima Magazine. He continued to upload videos, and his fan base increased at a rapid pace.
Rise to Prominence
He focused on prank videos, and was steadily building a huge fan base, which then earned him a contract with one of the largest and most popular agencies, Creative Artists Agency, headquartered in Century City, Los Angeles. In June 2017, fouseyTube reached 10 million subscribers, which earned him a YouTube Diamond Play Button.
His videos have more than 1.7 billion views, and some of the most popular include "Spiderman in Real Life Prank!", which has over 170 million views, then "Mortal Kombat Elevator Prank!", which has been viewed more than 130 million times, and "Happy Ending Massage Prank!", which has just under 120 million views, among numerous others with millions of views that have increased his popularity and wealth as well.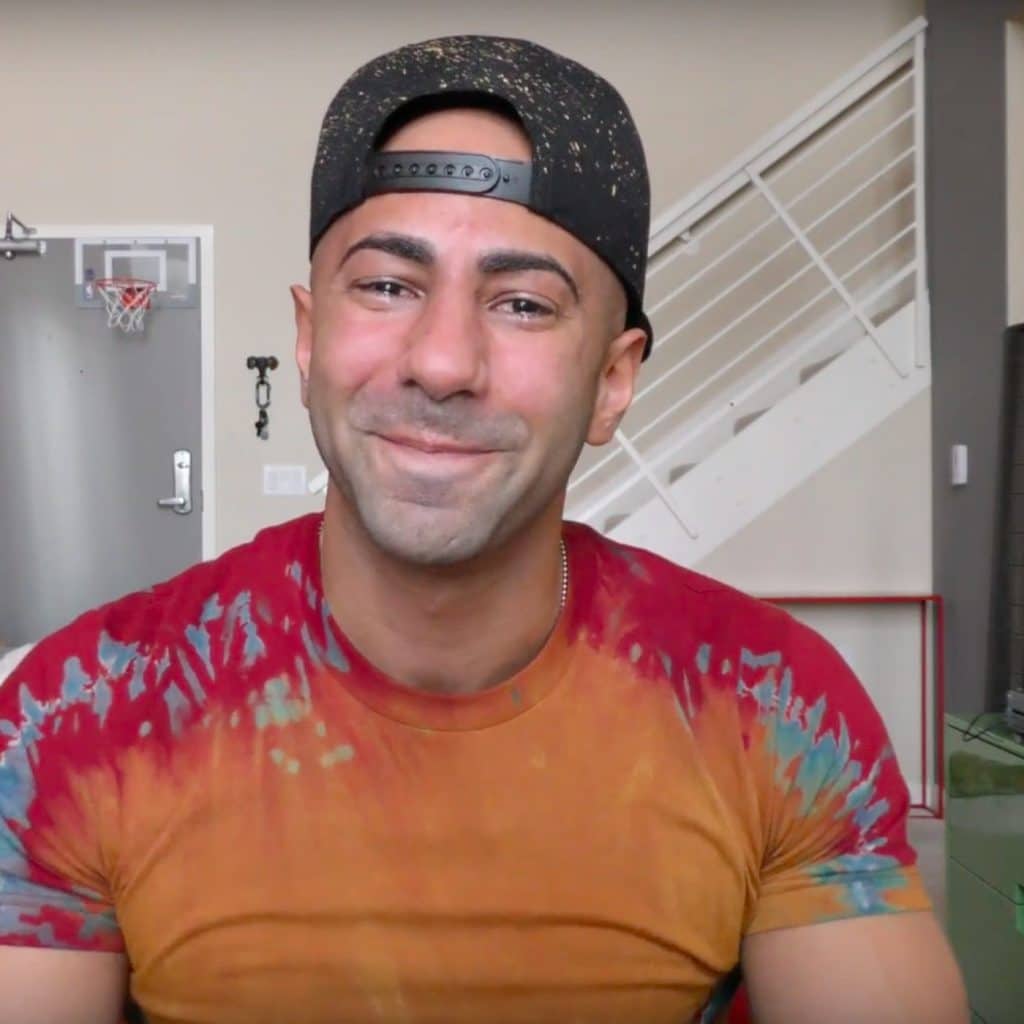 Leaving YouTube
At the peak of his popularity, fouseyTUBE stated that he would be leaving YouTube, and retracted all the material from his social media accounts. In February 2019 he uploaded the video in which he talked about his absence from YouTube and his infrequent appearances on the main channel.
Boxing Career and Return to YouTube
fouseyTUBE then signed with the English professional boxing company named Winfinity. The company had already signed Slim Albaher, the Yemeni YouTuber, and it was announced that the two YouTube stars will fight each other on 29 September 2019. Albaher was the winner of the match, with fouseyTUBE suffering a humiliating defeat and a broken nose, so was taken to hospital and had to undergo nose surgery.
Since the defeat, fouseyTUBE has become a boxing promoter, and is the main organizer for fights between YouTube and TikTok stars, currently signed with Social Gloves, serving as the ring commentator. He's interviewed a number of people at the ringside, such as FaZe Rug and Tanner Fox, and subsequently created another channel – FOUSEY – onto which he uploads videos related to his involvement in boxing. He has already garnered more than 220,000 subscribers and more than 16.5 million views. Some of the most popular videos on this channel include "Bryce Hall VS. Stromedy Full Fight Night!", with 1.5 million views, then "Social Gloves Event NASTIEST Knockouts!", which has been viewed 1.4 million times, and many other videos about boxing.
He said that he might return to the ring in the near future, as he wants to erase his negative debut.
Music Career
Since acquiring world fame, fosueyTUBE has experimented with a musical career. His debut song, "Prideland", was released on 1 January 201, and since then he has worked on several other songs, including "4Ghosts", which is a collaboration with Lil Khara and DJ Khaled, then "Mashallah", which is a duet with Adam Saleh, and "Re-Up", featuring Greg Marks.
Third YouTube Channel
He also has another YouTube channel which is rather more personal, as he uploads his daily vlogs and has around 3.5 million subscribers.
Some of the most popular videos include "Kevin Heart Roasted Me", with over 35,000 views, and "Ryan Johnston VS Nick Ireland! Full Championship Boxing Match)", which has over 125,000 views. Some other videos include "Surprising People With Drake!", and "Free Palestine… A Message".
Personal Life, Dating, Is He Gay?
When it comes to his personal life, fouseyTUBE is a rather controversial personality. His videos about stereotypes of Muslim people have brought some hate from traditional Muslims, however, he's ignored all the hate comments, and continued with his career.
His sexuality was also in question, as he was allegedly seen kissing other guys, and calling one a husband. Nevertheless, he is a straight man, and has dated a number of other celebrities since he became one himself.
He was in a relationship with internet celebrity Lilly Singh, but their romance ended in 2016. After this, he started a romance with social media influencer Alycia Tyre, but which only lasted from September until December  2016. Furthermore, he was also seen with Daniela Banikova, a YouTuber from Slovakia.
His most recent relationship which still lasts is with Simmi Singh, a famous YouTube vlogger. The two started dating in 2018, and since then they have quite often featured in each other's YouTube videos.
Net Worth
As of mid- 2021, fouseyTUBE's net worth has been estimated to be around $4 million, earned through his successful career as an online content creator.
Appearance and Vital Statistics
This prominent YouTube star has dark brown eyes, and likes to shave his head. He stands at a height of 5ft 10ins (1.78m), while he weighs approximately 174lbs (79kgs), with vital statistics of 42-33-16; he wears shoe size of 9.5.
Hobbies, Trivia, and Interest
He has several other interests and hobbies – he's often stuck at the gym, working out and keeping his perfect form and fitness, despite not boxing at the moment. He has flaunted his muscles on his official Instagram account, but also his car collection, which includes some of the newest models from Ferrari, Tesla, and Rolls Royce, among others.
He is currently working on his autobiography, which is scheduled for publication on 28 September 2021.