• Frances O'Connor is an English-Australian actress
• She has appeared in many TV dramas and films
• She has won multiple awards and has been nominated for a Golden Globe Award twice
• She is married to British-Australian actor Gerald Michael Lepkowski and they have one son
• Her net worth is estimated to be around $3.5 million
Frances O'Connor is an English-Australian actress, who is possibly best known for playing Fanny Price, the heroine in "Mansfield Park", and Alison Gardner in American comedy film "Bedazzled".
This biography contains all you need to know about the veteran actress; keep reading to find out.
Early Life, Family, Educational Background
Frances Ann O'Connor was born on 12 June 1967 under the zodiac sign of Gemini, in Wantage Oxfordshire, England to a pianist mother and a nuclear physicist father. She is of caucasian ethnicity, and she holds British nationality.
When Frances was two years old, her parents relocated the family to Perth, Western Australia for undisclosed reasons. The O'Connor parents were religious people, and raised Frances and her four siblings as devout Roman Catholics.
She attended the single-sex Roman Catholic Mercedes College in Perth, and subsequently graduated in 1988 with a Bachelor of Arts in Literature from Curtin University, Perth, then spent a year in Japan, touring, modeling and teaching English.
Ms. O'Connor attended the Western Australian Academy of Performing Arts at the same time as future star actor Hugh Jackman, graduating from the academy in 1992.
Career
TV Drama
Frances kicked off her acting career in the Australian television industry, making her debut appearance in 1993 in "Law of the Land", in which she played Marissa Greene. The following year, she played Georgina in "The Damnation of Harvey McHugh" (1994).
In 2000, Frances landed the lead role of Emma Bovary in "Madame Bovary", a British drama directed by Tim Fywell, based on a book of the same name by Gustave Flaubert, cast opposite Hugh Bonneville who played Charles Bovary.
From 2013 to 2014, Frances played the supporting role as Rose Selfridge, the wife of Harry Selfridge in 20 episodes of British period drama, "Mr. Selfridge".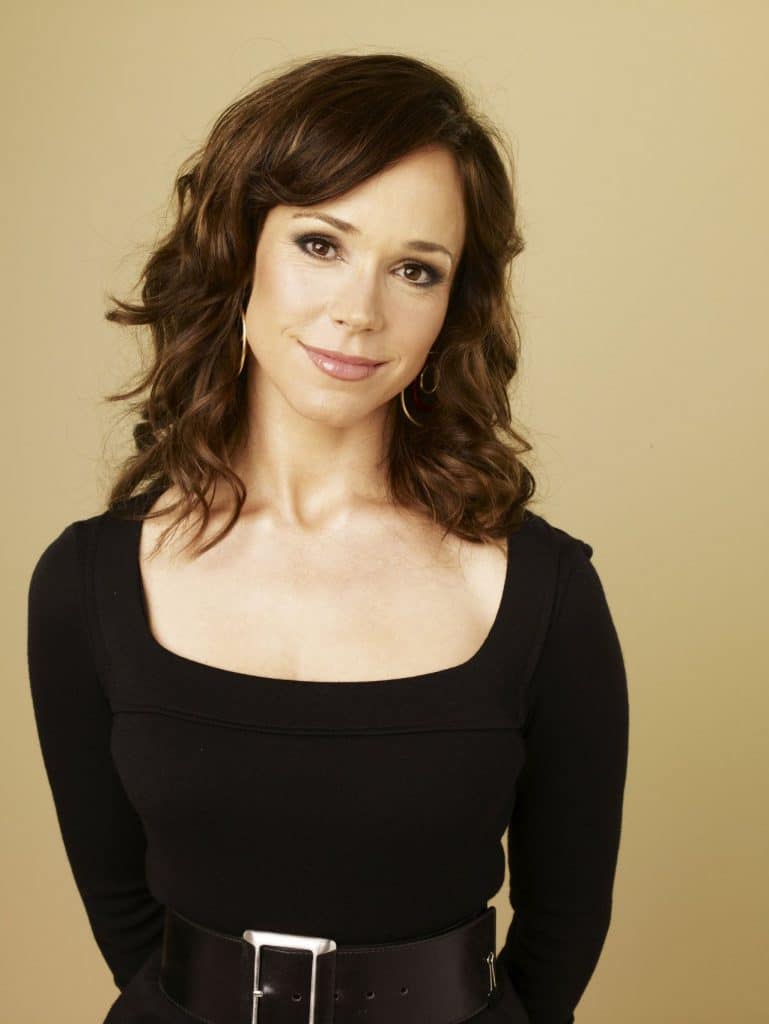 The executive producer of this drama, Kate Lewis, was 'thrilled to have' Frances play the role of Rose Selfridge, as she has always been a fan of her work.
Subsequently, she played the lead role of Emily Hughes, Tony's wife and the mother of Oliver, the missing boy in "The Missing" (2014) a British miniseries.
Other TV dramas in which Frances O'Connor has appeared are: "Halifax f.p" (1995), "Cashmere Mafia" (2008), "Once Upon a Time" (2014) and "Troy: The Fall of a City" (2018).
Film/Movies
In 1996, Frances O'Connor acted in her first film "Love and Other Catastrophes" a romantic comedy by Emma-Kate Croghan in which she played Mia.
Next, she played Nikki Davies in "Kiss or Kill" (1997), then got her big break in 1999 when she starred in the British romcom, "Mansfield Park" as Fanny Price, opposite famous actors Johnny Lee Miller and Embeth Davidtz.
In the early years of Frances' career, she was only active in the Australian and British entertainment industries. She made her grand entrance into Hollywood with "Bedazzled" (2000), acting alongside Brendan Fraser and Elizabeth Hurley.
The award-winning actress has appeared in other films which include "A.I. Artificial Intelligence" (2001), "Timeline" (2003), "Blessed" (2009) and "Go!" (2020).
She actually turned down the offer to play Lady Cora in "Downton Abbey" (2010) stating that she was too young to play the role, and had other engagements.
According to Rotten Tomatoes, her lowest rated performance in a film was in "Timeline" (2003), having a rating of 12%, while her best performance in a film was in "Blessed" (2009), which has a rating of 85%.
Frances prefers acting in TV shows, because it gives room for longer exploration of a character.
Nominations and Awards
Frances O'Connor has been active in the entertainment industry for nearly three decades. Given her talent and consistency, it's only fair that she has bagged a number of awards to show for it. Some are Best Actress Award at The Montreal World Film Festival (1997) for "Kiss or Kill";
a few years later, she won the AFI (Australian Film Institute) Award (2009) for Best Lead Actress in "Blessed", and she also took home the FCCA Award (Film Critics Circle of Australia) (2012) for her contribution to "The Hunter".
Most actors only dream of being nominated for a Golden Globe Award, however, Frances is a two-time nominee of the award, in 2001 and 2005 for her roles in "Madame Bovary" and "The Missing", respectively.
She won the Golden Nymph Award at Monte-Carlo TV Festival (2015) for Outstanding Actress in a Miniseries- "The Missing".
Personal Life, Husband and Children
Frances and British-Australian actor Gerald Michael Lepkowski have been together for over three decades.
On 2 May 2005, when Frances was 37 years old, she and her partner welcomed a son, who they named Luka. Six years later, Frances and Gerald were married in a small ceremony at the Australian residence of Frances' mother.
Frances now lives in Los Angeles, California USA with her husband, and son.
Appearance, Clothing Style
Frances O'Connor has shoulder length brown hair and eyes of the same shade. She is 5ft 8ins (1.73m) tall, while she weighs around 123lbs (56 kgs).
Frances' clothing style is simple, yet stylish. She shows up for formal events dressed in elegant gowns, then to switch things up, she wears jeans and hoodies from time to time.
Hobbies, Favorite Things and Interesting Facts
After marriage, she retained her last name for professional reasons.
Luka's paternal grandmother would come down from Glasgow to babysit him when both his parents were working.
Frances is fascinated with time travel.
She focuses on being a good actor instead of chasing fame.
She has also recently started a career as a film director.
Net Worth and Salary
Frances O'Connor's net worth is estimated to be around  $3.5 million from her years of acting, while her husband Gerald Lepkowski is worth over $1 million.
Frances and Gerald have homes in London, Los Angeles and Melbourne. However, the financial values of these properties remain undisclosed.