• Gamerboy80 is a YouTuber, social media star, and streamer
• His real name is Andrew and he was born in the USA in 1999
• He is primarily known for his Minecraft Bedwars videos and has amassed over 125 million views
• He is single and does not have any children
• He has an estimated net worth of over $500,000
What is Gamerboy80's real name?
Gamerboy80 was born in the USA on 18 May 1999 – his zodiac sign is Taurus and he holds American nationality. His real name is Andrew, but he hasn't disclosed his last name.
He's a YouTuber and a social media star, who's probably known best for his eponymous YouTube channel which he launched on 20 March 2014 aged 14, while it's today subscribed to by close to 700,000 people, and numbers over 125 million views of all his videos combined. Gamerboy80 uploads videos related to the video game "Minecraft" and its mode "Bedwars" – he's apparently the first player to reach 100,000 final kills and 1,000 stars in the game.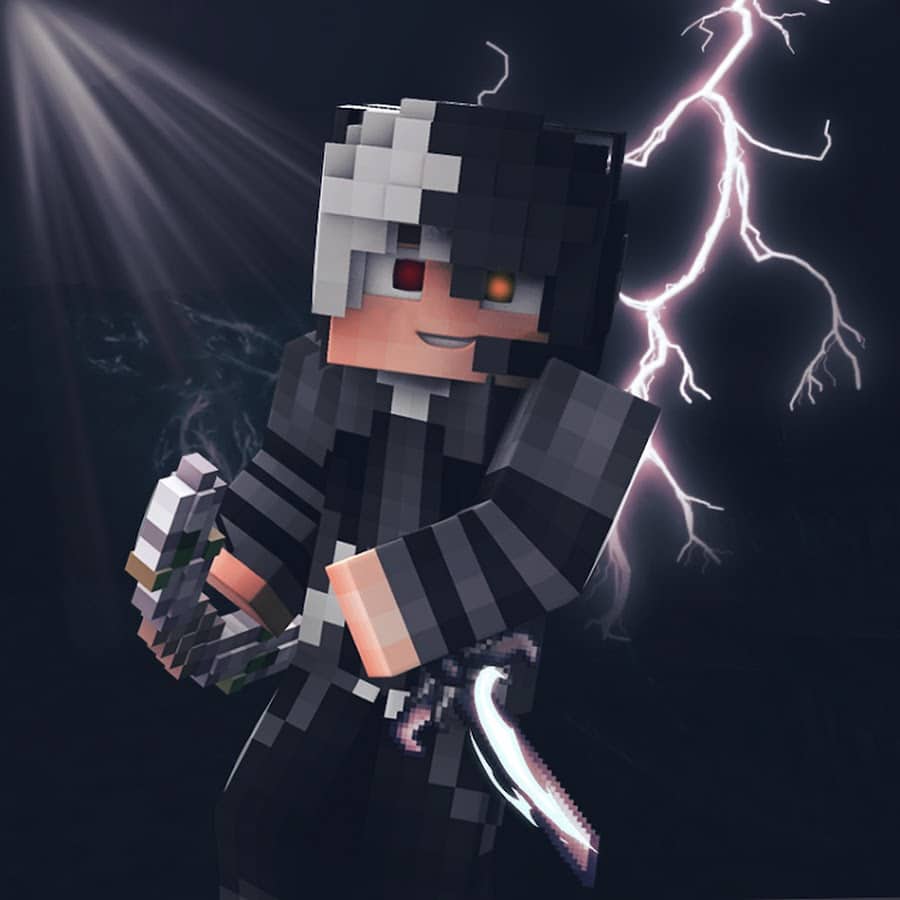 His most popular video – "so i snuck into a high school bedwars tournament…" – has been watched close to 4.5 million times since 25 May 2020.
Early life and education
Gamerboy80 was raised in Minnesota, USA, by his parents about whom nothing's known as he prefers to keep his family away from the media' attention. As he hasn't spoken of having any siblings, Gamerboy80's believed to be an only child.
He became interested in playing video games when he was around six years old, as it was then that he was given his first computer by his parents. Gamerboy80 played various video games, but after discovering "Minecraft" he fell in love with it, and was soon observed playing it alone.
He attended a local high school, and was physically quite active as he played various sports, and also showed interest in acting, however, he dropped out after around a year to focus on his career on the internet. Some believe that he has obtained his high school diploma by passing his GED tests, but Gamerboy80 hasn't confirmed this; some sources also claim that he's obtained his Bachelor of Business Administration degree, but again without evidence.
Gamerboy80's not a big fan of social media networks. He launched his Instagram account a while ago but hasn't uploaded any pictures, and is thus followed by only two people.
australian bedwars pic.twitter.com/cXVdDOtGSi

— gb80 (@gamerboy8O) October 24, 2019
He isn't active on TikTok, but various users have uploaded videos which feature him and his gameplays, and these have amassed close to six million views.
Gamerboy80 launched his Twitter account in February 2018, and it's today followed by almost 60,000 people, but he hasn't tweeted since 26 October 2020.
More about his YouTube channel
Gamerboy80 began building up his fanbase thanks to the fact that he was the best ranked "Bedwars" player in the world, and according to various sources, he used clickbait to amass views and attract potential new subscribers. He was eventually surpassed, and after becoming second best, he decided to stop making clickbait videos.
He has come up with various video series related to "Minecraft" and "Bedwars", including "Stomping Kids" which was amongst his first series. It features him entering a public server, asking "WHO IS A KID", and then gathering them all and beating them in-game. Another series, "Face Camera Videos", features him playing "Hypixel Bedwars"; on the day that its first episode aired on 29 October 2020, Gamerboy80's channel reached 500,000 subscribers.
One of his former series was "Sweaty Saturdays"; he uploaded a video every Saturday, and these feature him playing either solo or with other popular YouTubers, including Purpled, Blundel and Pigicial, while he also mocks; the the final episode #54 was uploaded in August 2019.
Some of his other series include "Trying to Find the Best Bedwars Player", "Ripoff Bedwars Servers" and "Random Parties".
Love life and relationships
Gamerboy80's highly secretive when it comes to his love life, and hasn't spoken of any girls whom he might have dated, which is why there are various rumors circulating the internet concerning both his sexual orientation and current relationship status.
It's believed by many that Gamerboy80's gay, and that this is why he hasn't spoken of any girls whom he's dated. According to these rumors, he believes that this could affect his popularity in a negative way, and has thus decided to hide it from the community, however, no evidence has been provided to support these claims, nor has Gamerboy80 commented on this.
There are also those who claim that he's today in a relationship with a mysterious girl, but prefers to keep her away from the media's attention because of the negative impact his fame could have on the relationship, and vice versa. This hasn't been confirmed either.
As of May 2021, Gamerboy80 is single, hasn't married and doesn't have children.
Hobbies and other interests
Gamerboy80's physically quite active, and has a couple of training sessions at the gym each week. He's only spoken about this once, when a fan asked in the comment section of a YouTube video about his muscular body.
He likes to taste various cuisines – his favorite is Italian, as he loves pizza and spaghetti.
Gamerboy80's a huge lover of animals, and has two pet dogs Little Dog and Plumpy; he's stated, for fun, that he hates Little Dog.
He likes to play various games other than "Minecraft", including "Apex Legends" and "Fortnite: Battle Royale".
He's not interested in travelling, and has only been to a couple of US states, and hasn't travelled overseas.
In his spare time, Gamerboy80 enjoys watching movies starring his favorite actor and actress Jim Carrey and Natalie Portman, such as "Liar Liar", "Bruce Almighty" and "V for Vendetta".
Cancer
Gamerboy80 revealed on 15 May 2019 that he had experienced consistent stomach pains, and that after he visited a doctor, he was diagnosed with a type of cancer called Lymphoma.
He stated that this could mean that he won't be uploading any videos again, however, Gamerboy80 soon announced that he was undergoing treatment, was feeling better, and will return to making new videos.
He was inactive on YouTube only from 15 to 25 May, while he later strangely removed his community post in which he spoke about his cancer.
Age, height and net worth
Gamerboy80's age is 21. He has short brown hair and brown eyes, his height is 5ft 8ins (1.73m) and he weighs around 150lbs (68kgs).
As of May 2021, his net worth has been estimated at over $500,000.